To emphasize the incredible quality of their timepieces, many top luxury watch brands feature third-party certifications or in-house hallmarks that denote a rigorous quality assurance process. Here's a quick guide to some of the most prevalent luxury watch industry quality standards.
Chronometer Certified by COSC
The Contrôle Officiel Suisse des Chronomètres (COSC) or Official Swiss Chronometer Testing Institute is responsible for certifying the accuracy and precision of Swiss chronometer movements. In order for a movement to be sent for COSC testing, it must be Swiss-made, and before a watch can bear the "chronometer" label, its movement must first past COSC tests.
Testing runs for 15 days and includes subjecting the movements to temperature variations and five different positions. To gain the chronometer certificate, the movement must have an average daily rate of -4/+6 seconds. It's important to note that the tests are applied to calibers and not to finished watches.
With three labs around Switzerland, the COSC tests more than 1.8 million timekeeping instruments a year, and only about 6% of all Swiss watches are certified as chronometers. Some of the COSC's biggest customers include Rolex, Omega, Breitling, Tudor, and Tissot.
The Geneva Seal
The Geneva Seal, also known as the Poinçon de Genève, is the official seal of the Canton (the Swiss equivalent of a state) of Geneva in Switzerland. When it appears on a watch movement, it signifies that that movement was assembled, adjusted, and cased in Geneva.
Previously, the Geneva Seal was exclusively concerned with the decoration and finishing of a movement. Namely, to receive the Poinçon de Genève, the base-plate, bridges, wheel train, jewels, and other parts have to be decorated and finished according to very strict criteria. However, there have been updates in recent years to also include testing of the watch's functionality, accuracy, power reserve, and water resistance.
Watch manufacturers that feature the Geneva Seal on their timepieces include Vacheron Constantin, Roger Dubuis, and Chopard. Patek Philippe famously broke away from the Geneva Seal in 2009 and replaced it with their own company hallmark.
Fleurier Quality Foundation Certification
Founded in 2001 by Bovet, Chopard, and Parmigiani Fleurier, the Fleurier Quality Foundation has a demanding set of evaluations.  
To be awarded the "QUALITE FLEURIER" label, the watch head (case, dial, and movement) must be 100% manufactured in Switzerland. Furthermore, the movement must have already attained a COSC chronometer certification, and it must also display a certain level of decoration and finishing. The watch must also pass the "Chronofiable test," which tests for (among other things) magnetic resistance, shock resistance, and water resistance.
Master Chronometer Certified by METAS
In 2014, Omega announced a partnership with the Swiss Federal Institute of Metrology (METAS) to establish a new quality standard certification for horology.
The "Master Chronometer" certification applies to finished watches. First, the finished watch must already be equipped with a COSC-certified movement. Then, the finished watch is subjected to eight METAS tests that replicate real-life wearing conditions. The tests include exposing the watch to magnetic fields greater than 15,000 gauss, shock tests, water resistance tests, position tests, and durability tests. Compared to the COSC daily rate of -4/+6, a Master Chronometer certification guarantees a daily rate of 0/+5 seconds per day.
For now, only Omega uses the Master Chronometer certification by METAS, but the company has encouraged others to follow suit. Perhaps we will see more Swatch Group brands participating in the new standard in the near future.
In-House Quality Standards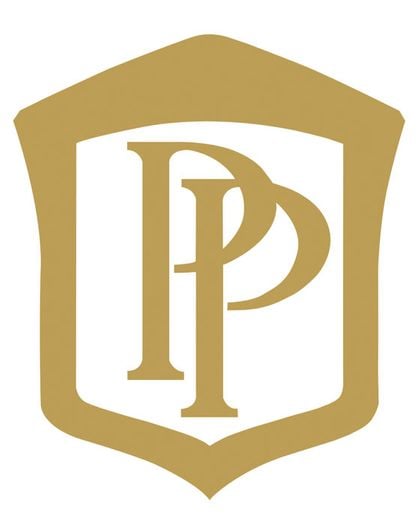 Aside from these third-party certification standards, several brands also have their own in-house criteria for the assurance of quality standards. For instance, since 2015, Rolex's 'Superlative Chronometer Officially Certified' designation denotes a precision rating of -2/+2 seconds per day after casing – well above the COSC criteria.
Patek Philippe claims that their in-house Patek Philippe Seal has the "watch industry's strictest set of directives." The seal applies to the entire watch, from the movement to the case, to exterior parts such as dials, hands, and bracelets. Along with other constraints, there's the rate accuracy with a tolerance of no more than -3/+2 seconds per day, along with strict prerequisites for hand-finishing and movement decoration techniques.
Established in 1992, the Jaeger-LeCoultre "1,000 Hours Control" program subjects finished watches to temperature variation testing, position testing, water resistance testing, and more, over a six-week time frame.
Whether or not these industry or in-house quality standards are ultimately important to the end-user, they do provide some assurance of the performance and quality level of the top-tier timepieces that have them. But at the end of the day, no lab test can measure up to how the watch performs on the wrist, while out in the real world.