As Rolex goes about the never-ending process of refining and improving its products, some of the areas in which we have seen the greatest advancements are the new materials that are featured in the Rolex watches that have been released over the course of the last couple decades.
From scratch-resistant ceramic bezels to antimagnetic movement components, contemporary Rolex watches utilize some of the most advanced materials on this planet to aid in the company's ongoing pursuit of building the best mechanical wristwatches possible. However, despite all of the unique, proprietary machines and materials that get used at the Rolex factory in Geneva, one of the most interesting aspects of the Rolex production process is the type of stainless steel that is used for the cases and bracelets of its watches.
Click here for our Ultimate Buying Guide on stainless steel Rolex watches.

Rolex Oystersteel
Most timepiece manufacturers use 316L stainless steel, which is more than adequate for the vast majority of applications and environments you are likely to encounter in everyday life. However, Rolex chooses to use a unique blend of 904L stainless steel for its watches (known as "Oystersteel") that is highly resistant to a number of different forms of corrosion. The "Oystersteel" name first made an appearance at Baselworld 2018, taking the place of "904L stainless steel" within Rolex's literature; however no distinction was made between the two metals, so it is likely that "Oystersteel" is just Rolex's name for the high-quality, 904L stainless steel that is produced in-house by its own foundry.
904L stainless steel is a low-carbon variety of stainless steel with additives of nickel, chromium, copper, and molybdenum to make it highly resistant to the various types of corrosion. Most commonly used in the aerospace and chemical industries, 904L is difficult to shape and often requires the use of specialized equipment to properly cut and machine. Although it is more expensive and difficult to use, 904L can take on a higher polish than traditional stainless steel alloys and it possess a number of anti-corrosive properties that are somewhat similar to those of precious metals.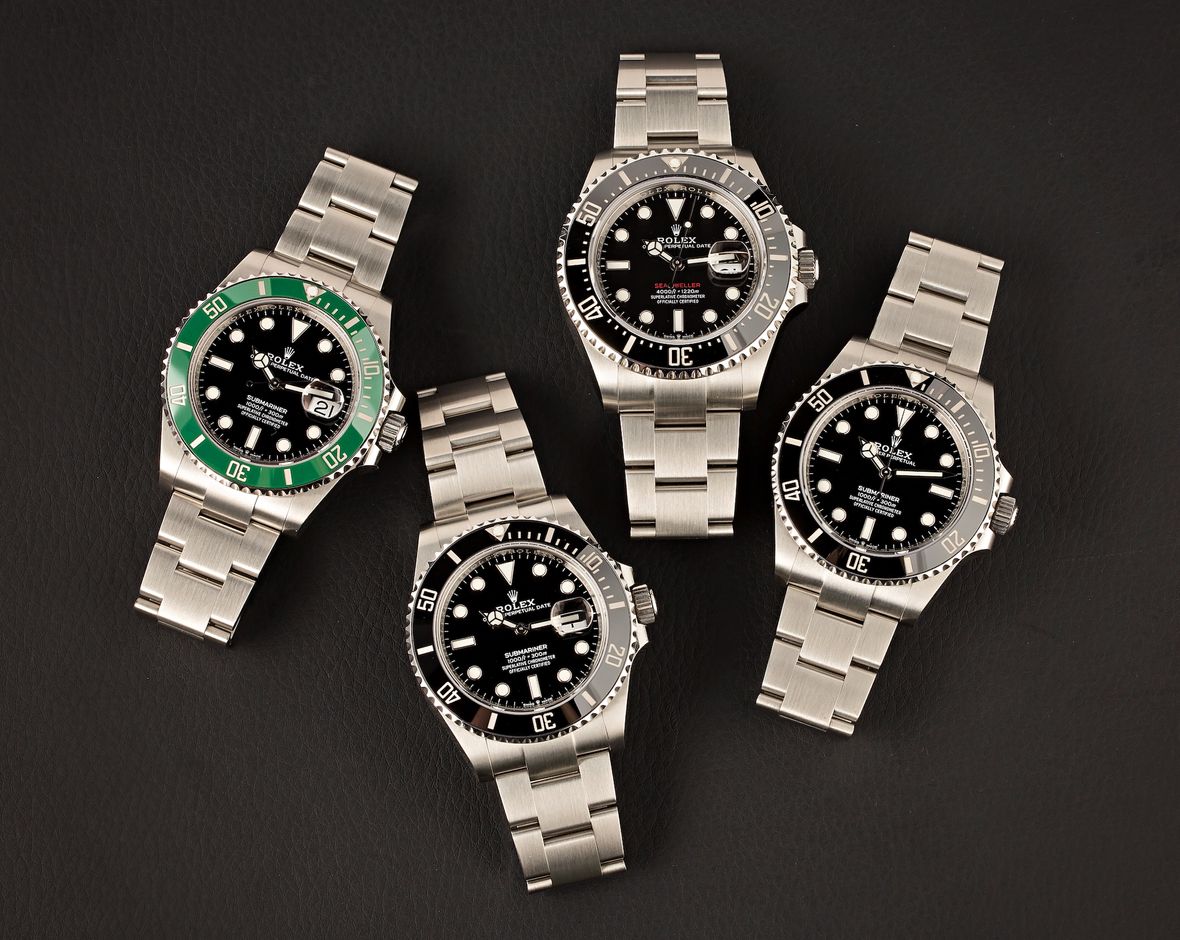 904L Stainless Steel: Superior Corrosion Resistance
Rolex's use of 904L stainless steel dates all the way back to 1985, when it became the first wristwatch manufacturer to use the metal on a large scale in its timepieces. Initially, during the 1980s, 904L stainless steel was only used for the Rolex Sea-Dweller line of deep-sea diving watches and later the Submariner collection; however in 2003, Rolex switched all of its various lines of watches over to 904L stainless steel, due to the superior corrosion resistance that it offered.
More traditional forms of stainless steel, such as 316L are quite corrosion-resistant and more than adequate for the case of a wristwatch. However, small amounts of saltwater and other minerals can get trapped in the tiny spaces between components, and over an extended period of time, they can act as a catalyst for corrosion. Rolex noticed that stainless steel watches exhibited more premature wear on certain areas of components than what was observed on their precious metal counterparts, and so the decision was made to switch to 904L stainless steel for all of its watches.
Although "Oystersteel" is likely just another name for the 904L stainless steel manufactured by Rolex's in-house foundry, it is undeniable that 904L stainless steel offers additional benefits over most traditionally used stainless steel varieties. Whether it is called "Oystersteel" or 904L stainless steel, this highly durable, corrosion-resistant metal is part of what defines a contemporary Rolex.
Oystersteel Is Produced In-House
Rolex prefers to keep as much as possible of its production process in-house, right down to the intricate movements that beat within the case and raw materials used in their construction. By controlling every aspect of production, Rolex can ensure that each timepiece measures up to its incredibly high standards of quality. It's also what sets the company apart from many other watch brands on the market that choose to outsource the supply of its materials. And while Rolex didn't invent 904L-grade steel, the brand has since perfected the process for watchmaking purposes, resulting in a superior metal finish that is simply unmatched by the industry-standard 316L stainless steel.
Oystersteel Rolex Watches
Today, nearly every Rolex watch is offered in either Oystersteel or a combination of Oystersteel and some precious metal. Some exceptions include the Day-Day, Cellini, and Pearlmaster, which Rolex only produces in either solid gold or platinum. With the design ethos that every Rolex watch was meant to stand the test of time and last for generations, it only makes sense that the brand's stainless steel watches should also last for a lifetime and not corrode or rust after decades of wear and use.
Rolex produces an impressive lineup of classically-styled watches, including the Oyster Perpetual, Datejust, and Lady-Datejust, each available in Oystersteel. Rolex is also known for its professional series, which consists of iconic tool watches such as the Submariner, Daytona, GMT Master II, and Explorer. Keeping in mind that many of the professions that these watches were marketed towards would see constant exposure to the elements, the switch from 316L steel to 904L steel, first starting with the Sea-Dweller, does not come as a surprise. The same can be said for the classic watches, which also require a tough metal finish to stand up to everyday wear.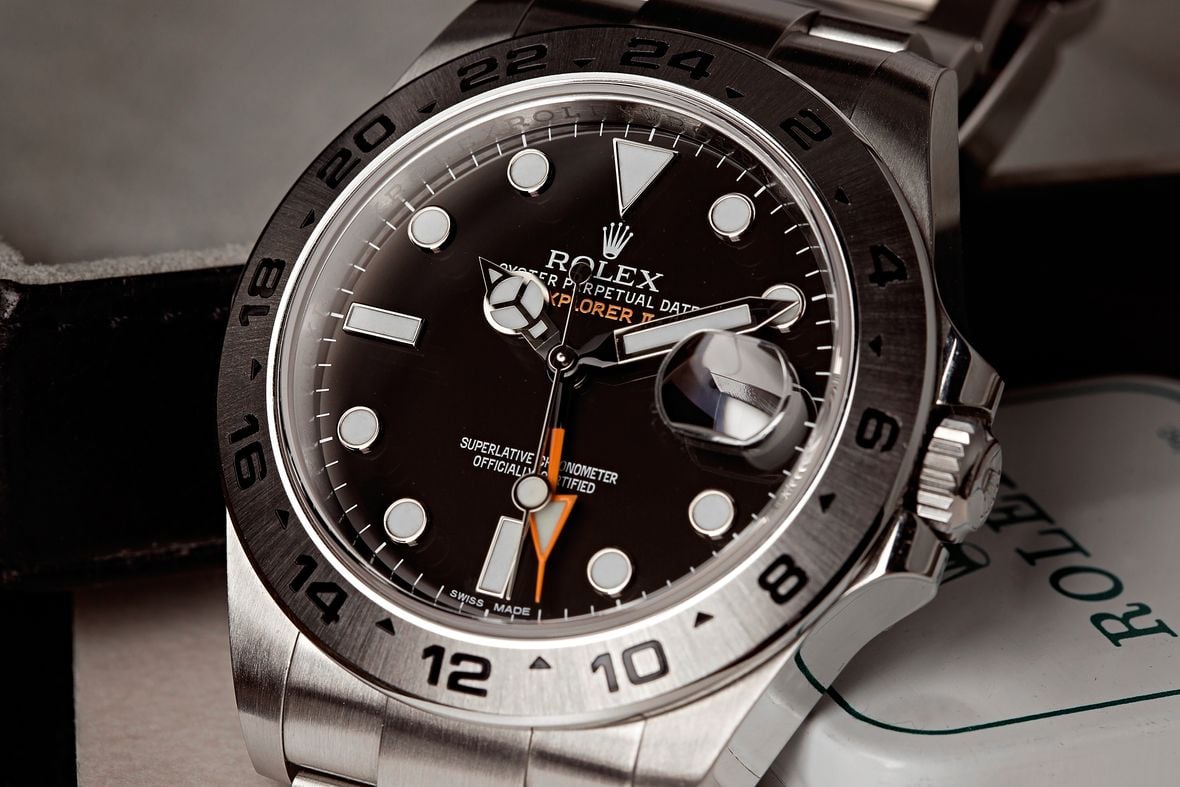 How Much Do Rolex Oystersteel Watches Cost?
Oystersteel Rolex watches are positioned as entry-level models and retail for just above the $5k price point. As of spring 2021, some of the most affordable options in the classic model and sports watch categories include:
– Ref. 277200 Oyster Perpetual 31 $5,200
– Ref. 279160 Lady-Datejust $6,500
– Ref. 126200 Datejust 36 $7,050
– Ref. 116900 Air king $6,450
– Ref. 124270 Explorer $6,450
With that in mind, the pre-owned Rolex market is an entirely different story. Entry-level stainless steel models, such as the vintage Oyster Perpetual Date ref. 6694 and Air-King ref. 5500, resell for prices as low as $4k. While newer models typically trade hands for prices over retail, depending on the popularity of the model. One of the biggest exceptions is Rolex's professional series. Despite being the more affordable option, Oystersteel Rolex sports models currently demand thousands more than retail, sometimes even doubling or tripling their original purchase prices and exceeding the retail price of many popular all-gold Rolex watches.
The sheer demand for these stainless steel watches and comparatively low inventory has driven up pre-owned prices dramatically. An intriguing example of that is the Daytona ref. 116500LN, which retails for $13,150 and currently commands between$30k and $40k pre-owned. Similarly, the brand new 41mm Rolex Submariner ref. 126610LV, which is relatively affordable by Rolex's standards with a retail price of $9,550, currently fetches more than $20k when it trades hands on the secondary market.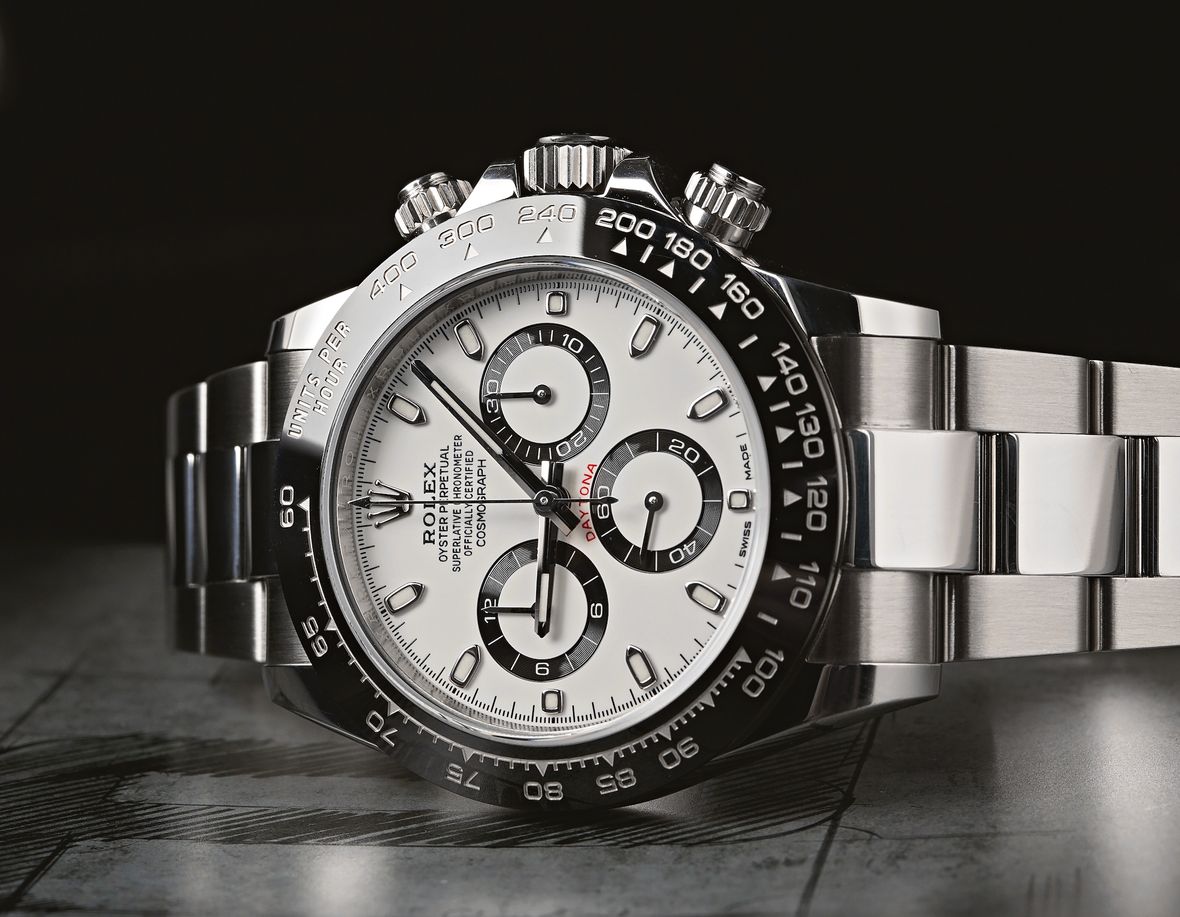 Rolex Oystersteel Combinations
"Rolesor" is the term coined by Rolex in 1933 for its pairing of both stainless steel and solid gold components on a single watch. Today, Oystersteel is used on the middle case and the outer links of the bracelet, while 18k gold is used on the winding crown, bezel, and center links of the bracelet (White Rolesor watches only feature an 18k white gold bezel). By pairing steel with gold, Rolesor watches offer the best of both worlds in terms of durability and luster.
Similarly, "Rolesium" is Rolex's term for the use of Oystersteel and platinum on a single watch. At the present time, Rolesium is only found on select watches from the Yacht-Master collection, where the case and bracelet are crafted from Oystersteel, with a bezel made from solid 950 platinum. Rolesor and Rolesium make an excellent alternative for those who wish to invest in a precious metal Rolex watch without paying the premium that accompanies full gold or platinum.
Oystersteel Combinations:
– Yellow Rolesor: Oystersteel & 18k Yellow Gold
– Oystersteel middle case and outer bracelet links; 18k yellow gold crown, bezel, center bracelet links.
– White Rolesor: Oystersteel & 18k White Gold
– Oystersteel middle case, crown, and bracelet links; 18k white gold bezel.
– Everose Rolesor: Oystersteel & 18k Rose Gold
– Oystersteel middle case and outer bracelet links; 18k Everose gold crown, bezel, center bracelet links.
– Rolesium: Oystersteel & 950 Platinum
– Oystersteel middle case, crown, and bracelet links; 950 platinum bezel.