Collecting luxury watches can be a tricky endeavor. Many of us tend to collect with our hearts – buying pieces that catch our eyes, align directly with our personal style, or simply fit into our lives effortlessly. While our love for these watches may never fade over the years, unfortunately, their value can.
The harsh truth is that just because you purchase a luxury watch doesn't mean that it will increase, or even hold its value over time. So what actually makes a watch lose value? There are a few key factors that play into its valuation. Let us explain.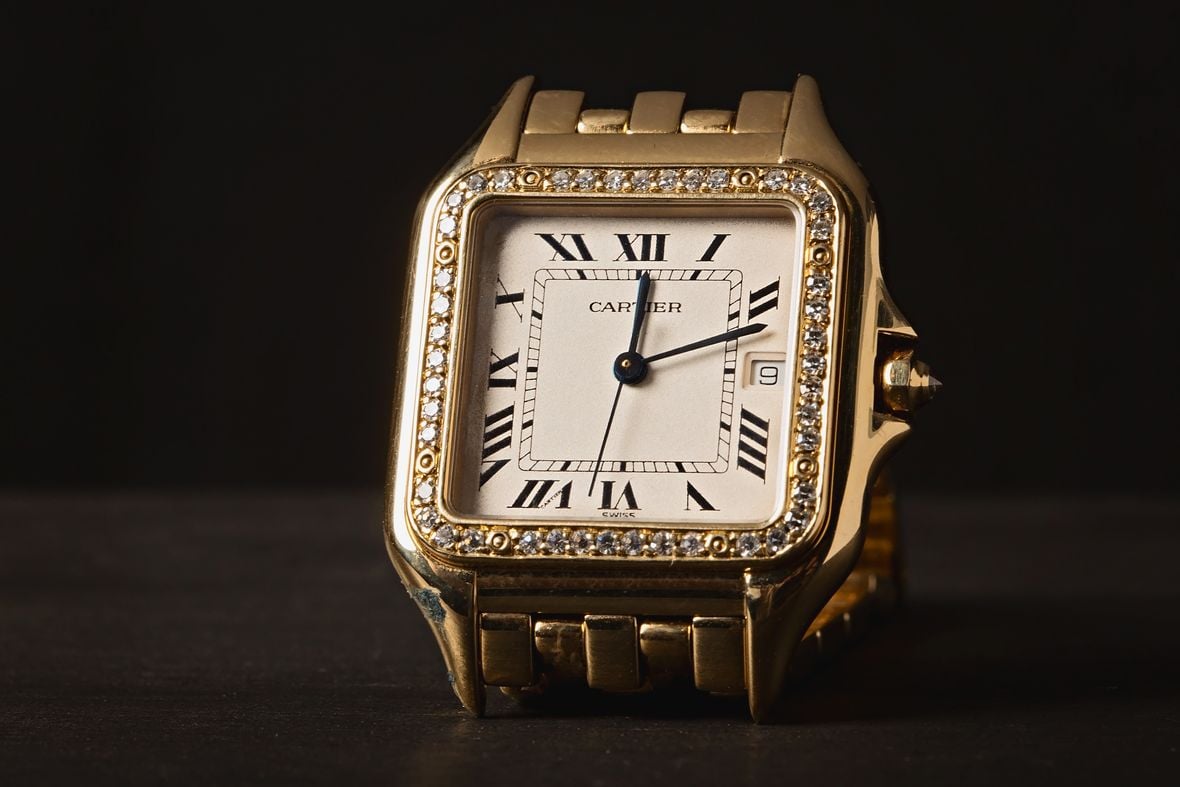 What makes a watch lose value?
There's no magic formula to dictate what makes a watch's value rise or fall. However, there are some key factors that usually help determine the value of a luxury watch.
Brand
Not all brands have the same reputation or enjoy the same levels of collectability. In fact, just because a manufacturer has a long Swiss legacy, doesn't mean that it will have the same desirability or value as the next. Rolex is the best example of this – as the brand is an absolute standout among its peers despite the fact that it's one of the younger Swiss watch brands (established in 1905). Rolex is known for manufacturing incredibly reliable movements while also creating watches that are a joy to wear and last a lifetime – this is due to Rolex's dedication to innovation with inventions such as the waterproof Oyster case and self-winding Perpetual movement.
As for where the value lies in watch brands, it is often a mix of wearability, exclusivity, and design. Rolex is so incredibly popular because its watches are both beautifully designed and durable, and the brand produces its watches in small batches with incredible attention to detail. There are many watch companies who create incredible complications, but not watches that are wearable for everyday use – or they create great-looking everyday watches, but not watches that are built to last a lifetime.
Condition
The condition of your watch can be a key factor when determining its value, and this is one area that can vary quite a lot. Sometimes, it is as simple as having replaced the dial on a Rolex with a newer service dial. This can decrease the value greatly if the original dial was either rare or unique. However, the condition of a watch can also include the wear and tear that it has seen over the years – (generally speaking) the more dinged up and damaged a watch is, the less value it usually holds.
Model
Some models just hold better value than others, and Rolex is a great example of this. Let's be clear – Rolex watches hold some of the best value on the secondary market. However, there are stark differences in the models on the pre-owned market, and these often have to do with factors like fame in pop culture (like the Submariner's ties to James Bond) or just flat-out desirability (like the GMT-Master II and Daytona).
Head to head: Daytona vs Cellini
Let's say you walk into a shop today and ask to buy a Rolex. The owner takes you to the case and there's a Daytona and Cellini. The 18k gold Daytona is a reference 116518 from the year 2000 and it is fitted with a leather band. The Cellini reference 5115 is from the same year, also features an 18k gold case (in this instance white gold), and it is also fitted with a leather band. However, the prices of the two watches couldn't be further apart with the Daytona clocking in at nearly $30k, while the Cellini is under $5k.
So, what's the difference? It's popularity and desirability. While the Rolex Cellini is impressive and elegant in its own right, the Daytona is incredibly sought after for its striking dial, ties to Paul Newman, and scarcity at a retail level. In many aspects, these are totally different watches but the provenance of their model's history and general popularity play a huge part in determining their open-market values.
Rarity and Distribution
Another major factor that determines value is rarity and distribution. If a watch was made in large quantities, or widely distributed during its production run, this can drive down the price significantly on the secondary market. A great example of this is Omega, which produces a wide array of beautiful luxury timepieces and offers one of the widest and most diverse catalogs of any contemporary manufacturer. However, Omega produces a lot of watches each year and with so many different variations of each model, some simply are not all that exclusive.
Head to head: Omega Seamaster Planet Ocean vs Rolex Submariner
Just compare the Omega Seamaster Planet Ocean to the Rolex Submariner. Both models are professional dive watches that are tough enough to venture to the bottom of the ocean. The Submariner costs a few thousand dollars more at retail, but the key difference is the number of examples available and the resulting prices on the secondary market.
In terms of stainless steel Submariner Date watches, Rolex only produces the watch in a single size and buyers only have the option between either a black or a green bezel insert. Meanwhile, the Omega Planet Ocean lineup spans numerous case sizes, materials, complications, colors, and even a handful of limited editions. This ample supply of Planet Ocean watches actually helps keep pre-owned prices down since the model (in one configuration or another) is almost always available brand-new from an Omega retailer. Conversely, the minimal options and relatively fixed supply of the Rolex Submariner make it unavailable at a retail level, driving up pre-owned prices on the open market.
Trendiness
Trends are fleeting and so are the resale prices of watches that capitalize on them. The trendier the watch, the more likely it is that your watch will decrease in value over time. While we always encourage people to buy what they love and what makes them happy, if you're specifically trying to collect for investment potential and monetary value, you should steer clear of the fleeting trends. Or, perhaps, lean into the brands who embrace the trends on their own terms.
Rolex is a great example of a brand that does this. In recent years as watches grew larger, Rolex didn't manufacture "oversized" watches, and instead slightly enlarged some of its most iconic and popular models to cater to the ever-changing tastes of consumers. For example, Rolex introduced a larger 41mm version of its legendary Datejust and that model still remains incredibly popular today. However, had Rolex released an "oversized" version of the Datejust with (hypothetically) a 50mm case diameter, it is highly unlikely that model would retain the same value as the versatile 41mm version that we know today.
Movement
As a general rule of thumb, watches with mechanical movements hold much better value than their quartz counterparts. This is because mechanical calibers are often significantly more expensive, labor-intensive, and complicated to manufacture. This value translates directly into their retail price, and also usually bolsters their resale value down the line.
Head to head: Cartier Panthere vs Rolex Datejust
A great example of this is Cartier's Panthere timepiece. Women love this watch for its square, tank-esque case matched with a beautifully designed metal bracelet that makes it seamless for everyday wear. At retail, the medium-sized version of the Cartier Panthere in 18k yellow gold sells for $23,900. However, on the pre-owned market, these quartz-powered models can be purchased for as little as $16,000, which is why buying pre-owned is often considered to be the most cost-effective way of buying a luxury watch.
A great alternative to this timepiece is the Rolex Datejust – similarly elegant and practical, this watch holds great value over time, partly due to the fact that it's a Rolex and partly due to it boasting a reliable self-winding mechanical movement. Although Rolex did produce versions of the Datejust with quartz movements as part of its Oysterquartz line and these models are now quite collectible today, it is ultimately the Rolex Datejust watches fitted with mechanical calibers that have retained their value the best, with many now trading hands for values greater than their original purchase prices, despite being more than thirty years old.