The Controversy
No aspect of Rolex ownership is as widely debated as the issue of polishing. There are some that believe one should never polish a Rolex, and instead, let it acquire the natural marks that result from regular wear and use; others prefer their watch to shine and look brand new, despite its age or reference number.
Regardless of one's stance on polishing a Rolex, it can certainly be agreed upon that should a polishing take place, it is of the utmost importance for it to be done very carefully, and by a highly experienced polisher.
The vast majority of Rolex watches have both high-polish and brushed surfaces on their cases and bracelets. This means that the polisher must employ multiple refinishing techniques to different areas of a single watch. Additionally, many Rolex watches are made from multiple types of metals, which can further complicate the refinishing process.
Be Gentle
While polishing a Rolex is always a delicate task, certain models have bezels with additional features and finishes. This can really complicate the process even further. For example, the tachymeter scale that appears on the bezel of the Rolex Daytona is actually lightly engraved into the metal, and then filled with a type of black enamel for greater contrast and legibility.
The act of polishing removes very thin layers of metal to eliminate blemishes and restore a smooth finish. Polishing the bezel of a Rolex Daytona – even very lightly, runs the risk of partially removing its tachymeter scale. Consequently, it was standard practice for Rolex service centers to refuse to polish Daytona bezels during routine service, and instead give owners the option to purchase a complete replacement bezel.
The latest incarnation of the Rolex Daytona ref. 116523. Unlike previous generations of the Daytona,  the top surfaces of the lugs are finished with a brushed treatment. Meanwhile, the entire case of the reference 116523 receives a high-polish finish.
The Dangers of Polishing
Any time a watch is polished, the entire movement must be removed from the case, since polishing creates heat and metal shavings that can be harmful to a watch's delicate internals. Once the movement has been taken out, the bezel, crystal, crown, and chronograph pushers must be disassembled and removed from the case, so that individual parts can be polished without affecting adjacent pieces of the watch.
Much like the bracelets on previous Daytona references, the Oyster bracelet of the reference 116523 has both brushed and high-polish surfaces. The 18-karat yellow gold center links of the bracelet receive a glossy, mirror finish, while the 904L stainless steel links on either side get a brushed, satin treatment. This multi-texture finish extends throughout the entire bracelet, including the end links and clasp.
People tend to have such strong views on polishing a Rolex because the act of polishing is irreversible. When done correctly, a proper polish can remove blemishes and shave decades off the appearance of a watch. However, if done poorly, polishing can grind off significant amounts of metal. This can permanently alter the shape, and even the structure of the watch.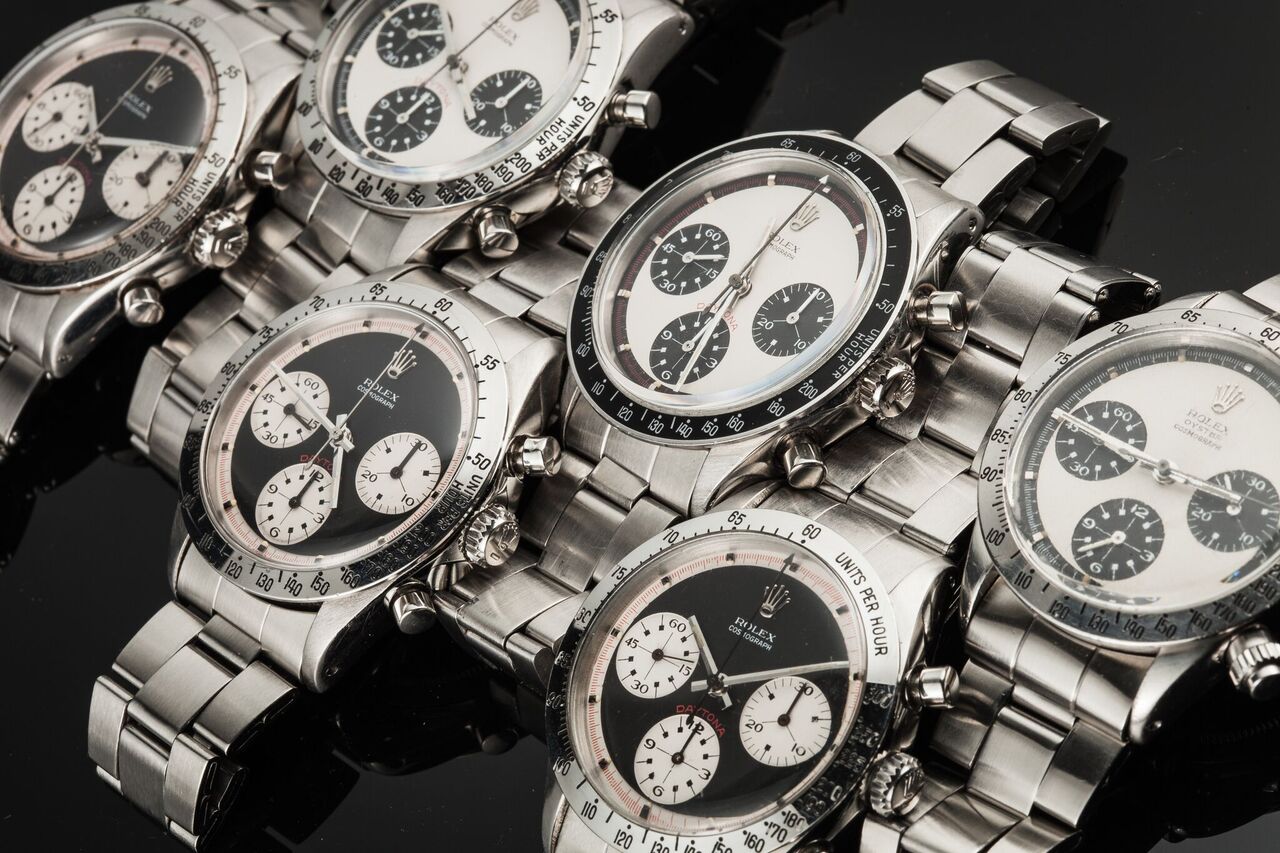 Regardless of one's stance on polishing a Rolex, it must never be attempted by an inexperienced polisher. Especially without access to the proper equipment. For those that prefer their watches to maintain a polished finish, it is imperative to have the work done by a seasoned professional that has extensive experience refinishing Rolex timepieces. While it may seem like a relatively minor detail, a poor polish job can shave hundreds, even thounds of dollars off the resale value of a watch.  So, I leave you with a question should I polish my Rolex or not?