While Rolex is regarded as the daddy of all independent brands (a distinction that sometimes seems odd given their close relationship with Tudor although that does nothing to diminish their autonomy), there are plenty of interesting bench fellows to be found lining the halls of Baselworld.
Following the seismic departure of all Swatch Group brands from the 2019 iteration of the fair, there was prime opportunity for up-and-coming independents with interesting products and engaging stories to step into those big shoes and do their best to tiptoe into the limelight. 
My first port of call upon arriving at the legendary conference hall, was to hop over to Les Ateliers, now located in Hall 1.2, to check out what the best of the industry's disruptors had to offer. Here are the top five independent luxury watch brands that impressed me most.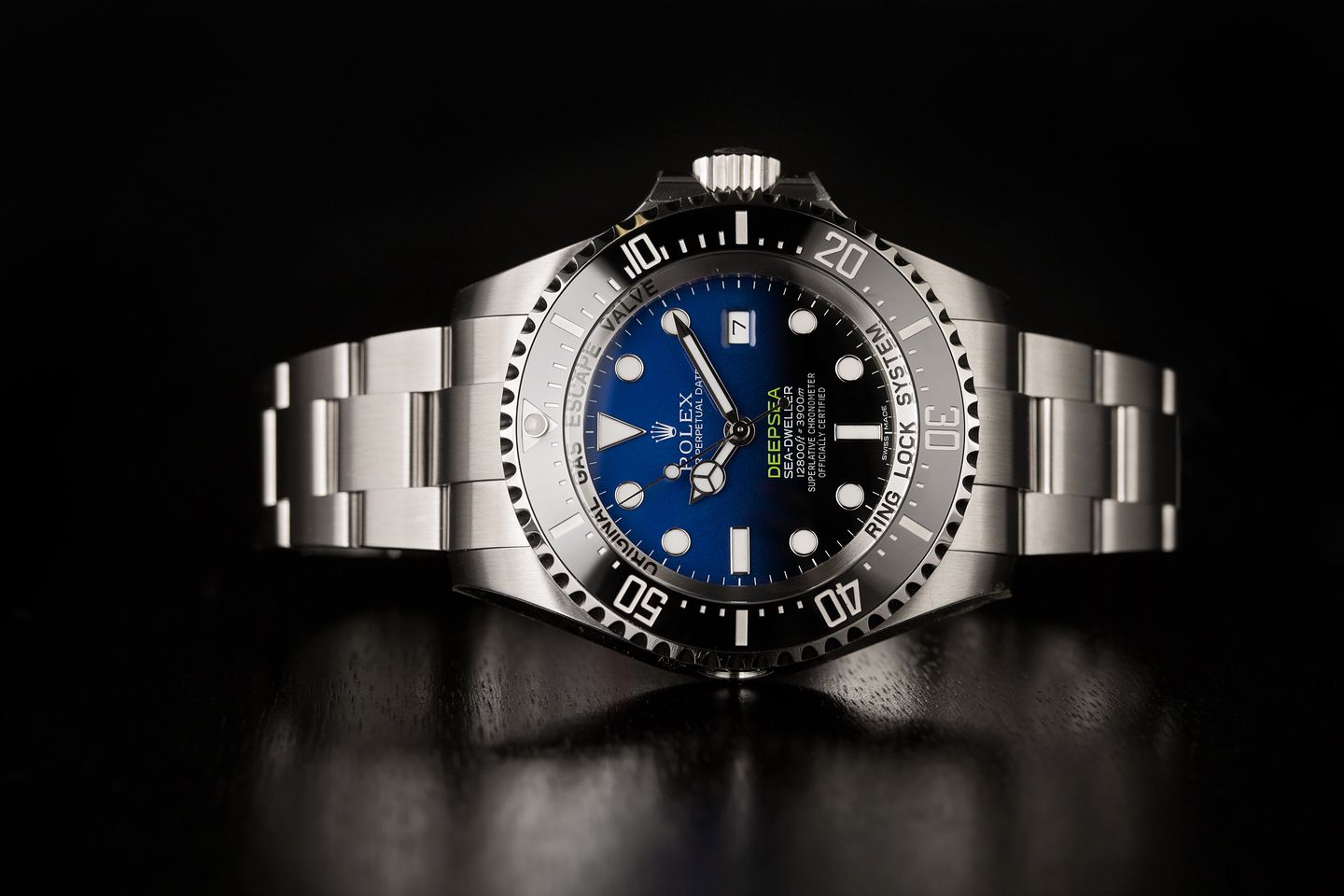 Lang und Heyne
What's not to love about this famous German artisan? Located in Dresden, just a short drive from the famous Saxon town of Glashütte, Marco Lang wields his brand's independence like a sword, cleaving his way through convention to create pieces that perfectly meld the traditions of German watchmaking with innovative materials (ivory movements, anyone?) and achingly beautiful displays.
These are heirloom pieces. The prices reflect that, but when you consider how many hours it takes the highly-skilled craftsmen and women to make a single blued screw, it kind of makes sense. The Georg (pictured) is the latest from this hidden gem of a manufacturer.
Mauron Musy
I was so taken by this intriguing independent from the Broye Valley in Switzerland, that I am writing an in-depth review of their latest piece, the Armure MU-03 for this site (coming soon). The aesthetic is right up my alley, categorized by an overwrought industrialist style that is at once digestible and nuanced. The dial color options range from the classic blacks, whites, and shades of gray, all the way through to bang-on-trend teal.
Somehow I made it through an entire paragraph without mentioning the key word: Innovation. Yes, this is a criminally overused term in our industry, but for Mauron Musy it is apt. These watches are water-resistant to 300 meters despite being constructed without a single gasket. In an effort to sidestep the durability issues associated with traditional rubber gaskets, MM have done way with them entirely. Fascinating stuff from a small and engaging maker.
Voutilainen
Kari never disappoints. The Finnish master can often be seen running the streets of Basel in the morning, working up an appetite for the day, and working out any of the stress that one might assume to experience during the fair. And it seems to be working, because he comes across as the most serene figure amidst a storm of plaudits thrown his way by most every visitor to his booth.
This year, the Voutilainen 28 E Watch, with its deep blue grand feu enamel dial, bewitched onlookers and stole my heart. The proportions are deliberately robust, and call to mind the quality of manufacturing on display. Polished and expertly applied numerals make this a treat to behold head-on.
Czapek & Cie
It's okay to have favorites. I've always loved the ream from Czapek & Cie, because they genuinely seem to care about their fans and customers. I was actually invited to an event in London a few years ago, where the brand presented a raft of new designs to journalists and industry professionals alike, and asked them to vote on their preferred models. The best performing were then put into production, and the rest scrapped.
Having had that kind of an experience with a brand so willing to listen, it is probably unsurprising that they retain a special place in my heart. But with the Faubourg de Cracovie 'Tao' watch, Czapek & Cie also appeal to my head. A grand feu panda dial? Yes please. The effect is achieved by enameling the white portion of the dial, before welding the two black sub-dials into place. The result is a dial of exceptional chromatic and literal depth. Sublime.
Chronométrie Ferdinand Berthoud
This company's inclusion on this list as an independent is, however, questionable. Chronométrie Ferdinand Berthoud was brought back to life by Chopard in 2013, as part of the Chopard Group. Now that may seem to preclude them from this list of independent brands, but I'm defining independence by autonomy and a vertical production model, not necessarily by ownership. I think most would regard Rolex and Tudor as independent brands, despite being owned by the same company. Oftentimes, Tudor is referred to as Rolex's sister brand. For me, that categorization works perfectly here, as it does with H. Moser & Cie. And Hautlence – two other brands seen as independents, despite shared ownership.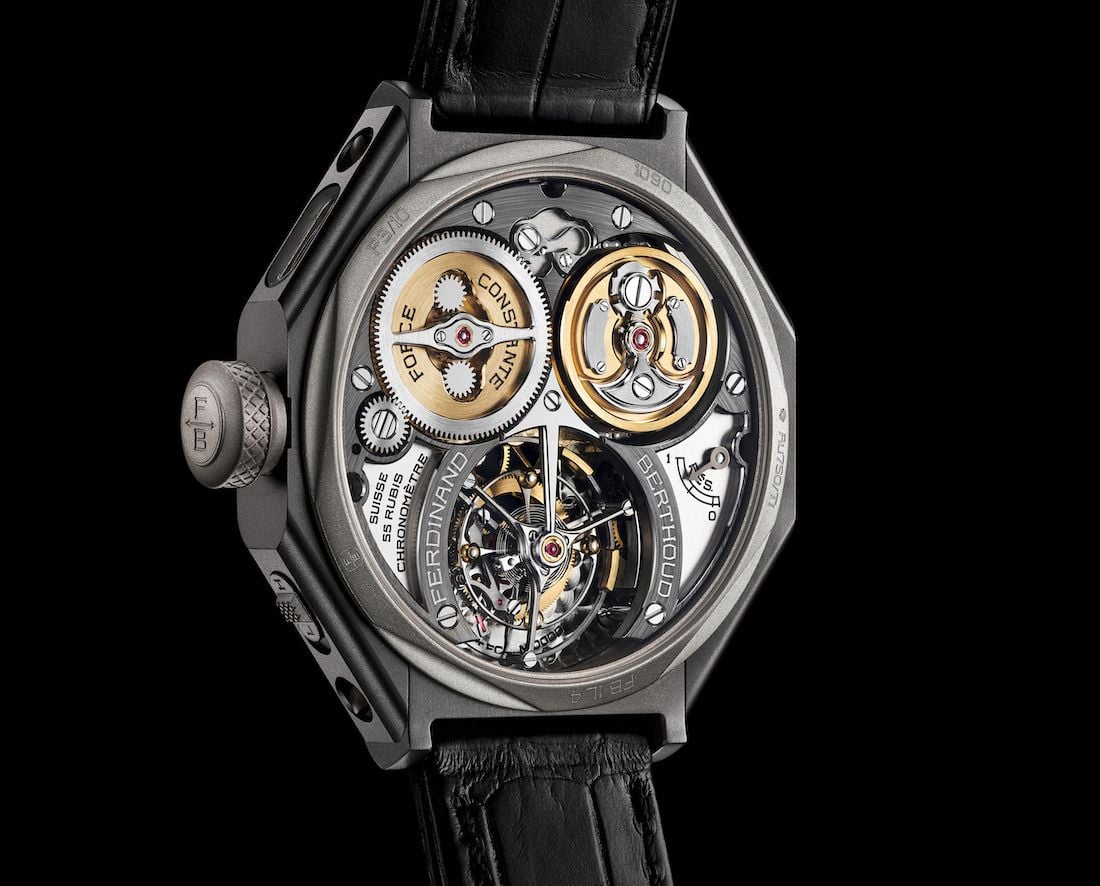 The Ferdinand Berthoud Chonomètre FB 1L.1 was probably the standout piece of the fair for me, all things considered. The Ferdinand Berthoud Chonomètre FB 1L.1 is the first watch from this extremely exclusive watchmaker that has really got me interested. I was a slow convert to the case shape, which is inspired by marine chronometers produced by the same company as early as 1760, but I have arrived in that regard at last.
As old as that design is, I really feel it looks incredibly avant-garde on the wrist, and it wasn't until I saw it paired with a complication (or collection of complications) that I really got the message. Now, alongside a moon phase, moon age calculator, a tourbillon, and a constant force mechanism (the latter two demurely concealed by the dial, in a move that hands-down wins the humility stakes) the case doesn't just work, it sings. Hyper expensive, crazy exclusive, an absolute barnstormer that needs to be held to be believed. So go out there, and find a way to hold it.