Oh hey, look at that! It's almost the one day of the year we mothers are even vaguely recognized for the 364 other days of the year that we change dirty diapers, pick up snotty tissues, cook meals, wash the sheets of teenage boys (which, we deserve gold medals for, btw), pick the kids up from band, drop the kids off to ballet, arrange the playdates, and clean the house! ONE WHOLE DAY, WE GET! WOO HOO! Thank you, Anna Reeves Jarvis for having the forethought in the 19th century to keep businesses like 1-800-Flowers from going bankrupt, even if their flowers arrive half dead more than half of the time. And thank YOU, Hallmark, for putting Mother's Day cards in stores shortly after the winter holiday season so that our children and life partners don't forget that it's coming (even though, they still usually do). But really, what do Mother's expect? What is it that we most desire? Recognition, maybe? The occasional, "Thank you" for getting the blood stains out of a hockey jersey? Sure. That would be nice. But you know what would be even nicer?
A watch.
Below are four relatively recent, affordable, and good-looking watches by brands that weren't a part of Watches & Wonders 2021. I am choosing to highlight these four particular styles because while they're all quite different in appearance, these are watches that could easily be worn in the day-to-day life of a mom. They're simple, but stylish; practical, and yet still properly suited for the mom who likes to accessorize now and again. If you have the wherewithal to buy your momma a Rolex, then by all means, do it! But if the size of your bank account is currently the size of Kevin Hart's inseam, do understand that there *are* other options.
The T-My Lady by Tissot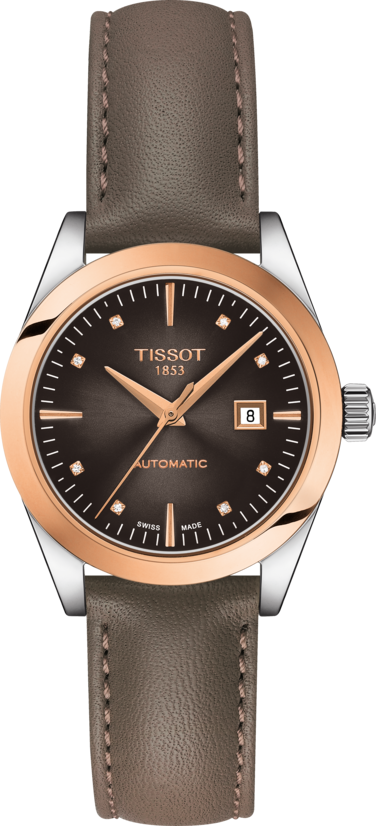 Tissot has been putting out some really impressive, cost-effective timepieces over the last couple of years and the T-My Lady is no exception. If your mom (or wife, or baby-momma, or stepmom) is in the market for a smaller diameter timepiece that isn't adorned with an overwhelming amount of bling, this might just be the ideal watch for her.
The 29mm steel case is accentuated with an 18K rose gold bezel, and eight single-cut diamonds at the indexes. The version pictured here has a grayish-brown leather strap and smokey brown dial. It's an easy piece to wear and an even easier one to gift.
The Rado Captain Cook x Marina Hoermanseder
The "Captain Cook" collection has been a popular part of the Rado watch line since it was first introduced in 1962. Named after British navigator and explorer James Cook, the collection was Rado's attempt at offering a dive-style watch; something quite popular for that era. The Captain Cook has continued to be one of the collections most synonymous with the brand, and while styles have been launched in the past that were geared toward women, this latest edition takes the brand's seriousness about their women collectors to a different level.
Rado has partnered with French-Austrian designer Marina Hoermanseder to launch a new timepiece that a style-maven mom could absolutely get behind. 37mm in diameter, this new version of the Captain Cook featured a polished rose gold colored PVD coated stainless steel case and comes with fashionable three strap choices featuring Marina's signature "buckle."
The Futuro Gemini Duet by Bulova
For the mom that's keen on the gold tone and black watches of the 80s (because, hello, high waisted pants and crop tops are back in style, people!), Bulova has introduced a new version of their Futuro collection: a "his and hers" set of watches called, Gemini Duets.
Shown here in the "hers" version, the Tonneau shaped case and curved edge of the metalized crystal give the watch a contemporary feel in a price that's affordable for just about any gift giver.
The Chronomat 32 by Breitling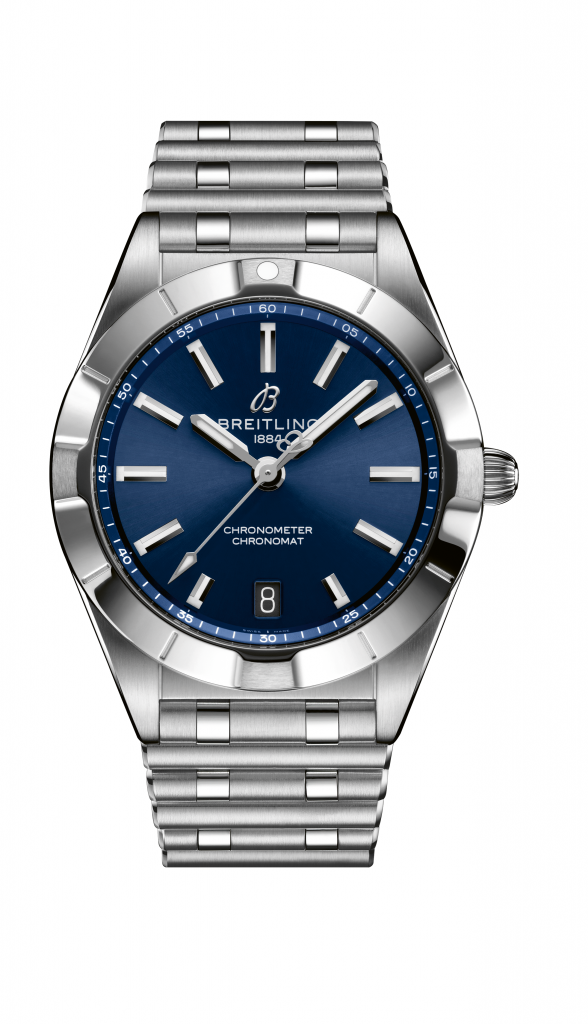 Technically introduced in October of 2020, the 32mm Chronomat by Breitling became an immediate favorite of women on the go (and c'mon, is there anybody out there more "on the go" than a mom?)
This stainless-steel version features a vivid blue dial and contains the Breitling Caliber 77 movement: a COSC-certified SuperQuartz™ chronometer. One of the most attractive qualities about this Breitling Chronomat 32, however, is the look and comfortability of its "Rouleaux" bracelet; a style of bracelet that has become a Breitling staple. And while this piece is a bit higher in price, the Chronomat 32 is an icon in the making for the brand.
Wishing all you moms, stepmoms, fur moms, adoptive and foster moms, and pretty much any of you out there who have stepped into motherly roles, a happy, safe, and wonderful Mother's Day!
Now… go call your mother.