When it comes to the Omega Speedmaster, it is often vintage examples of the classic Moonwatch that are held in the highest regard by today's collectors. There is something almost magical about the Speedmaster watches that were created back in the days when the model was just a humble purpose-built tool watch, and some of the earliest examples fitted with Caliber 321 movements have been known to sell for six-figures (or more) at auction. With that in mind, not all vintage Omega Speedmaster watches cost a fortune, and a tremendous value proposition still exists when it comes to the reference 145.022-76.
Vintage Omega Speedmaster 145.022-76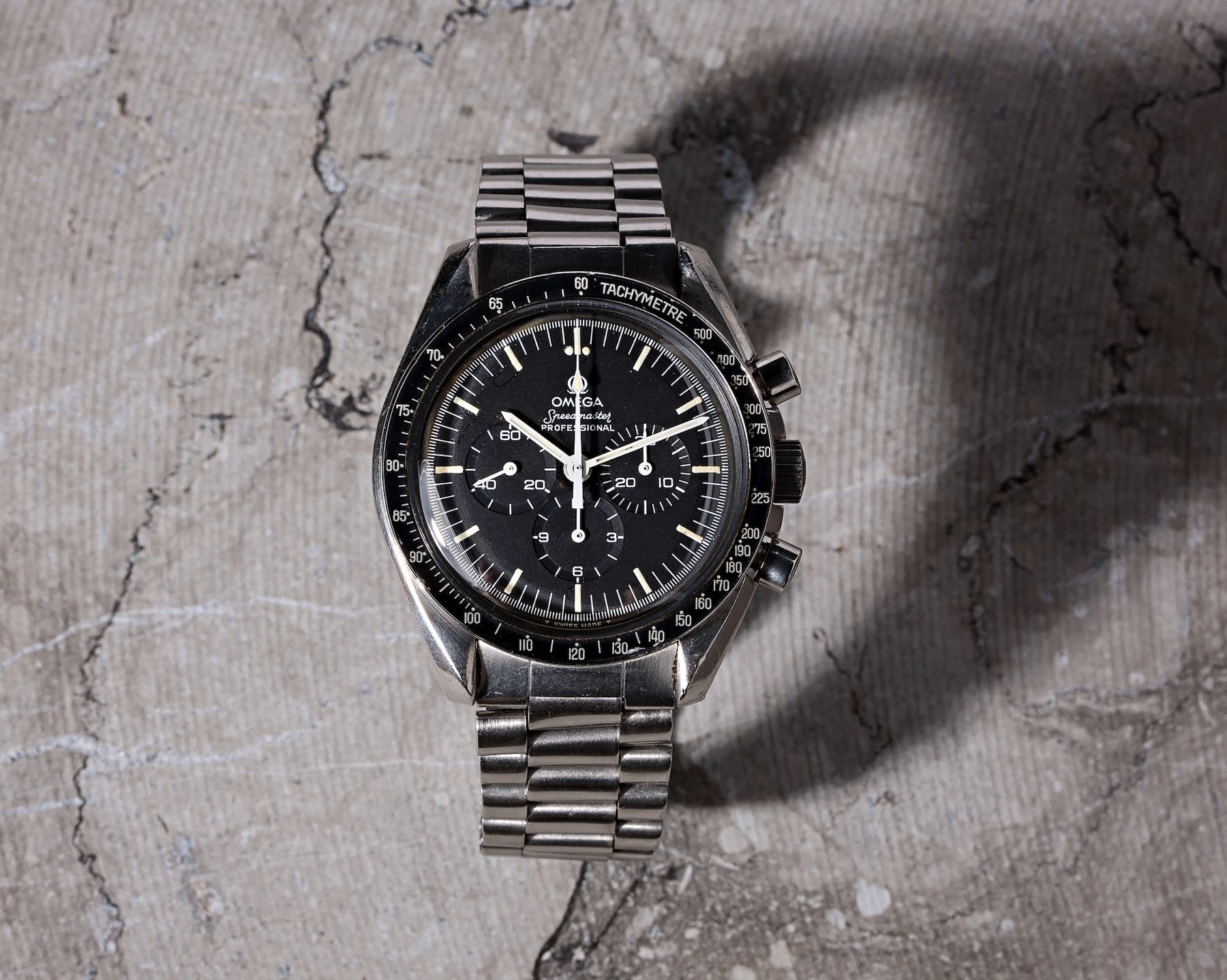 Omega Speedmaster Moonwatch 145.022-76 Key Features:
Reference Number: 145.022-76
Production Years: 1976-1977 (Approx.)
Case Size: 42mm
Materials: Stainless Steel
Functions: Time w/ Running Seconds, 12- Hour Chronograph, Tachymeter
Bezel: Fixed, Black Aluminum Insert w/ Tachymeter Scale
Dial: Black w/ Luminous Hour Markers and 3 Registers
Luminescent Material: Tritium
Crystal: Hesalite (Domed)
Movement: Omega Cal. 861 (Manual Wind)
Strap/Bracelet: Stainless Steel Bracelet or Leather Strap
Approx. Price: $6,500 – $12,000 (Pre-Owned)
Click here for our Ultimate Buying Guide on the Omega Speedmaster.
A New Generation of Moonwatch Movements
The Omega Speedmaster was first introduced in 1957 and for the first decade of its life, it was powered by the Caliber 321 movement. In 1968, Omega updated the classic Moonwatch to feature a new hand-wind movement that swapped out the column-wheel controlled chronograph mechanism for a cam-actuated equivalent that was more reliable and less expensive to manufacture. The new Speedmaster model was known as the reference 145.022, and it was virtually identical to its direct predecessor, except for the fact that it featured the new Caliber 861 movement.
The Omega Speedmaster 145.022 would remain in production for approximately 20 years before its reference number was given a slight update, and during this time, several different variations were created. Among these was the reference 145.022-76, which was only in production for about two years between 1976 and 1978, before the model was updated to be the ref. 145.022-78. While there are some slight variations among the various sub-references from this generation, all of them are vintage Omega Speedmaster 145.022 watches and are powered by the manual-wind cal. 861 movement.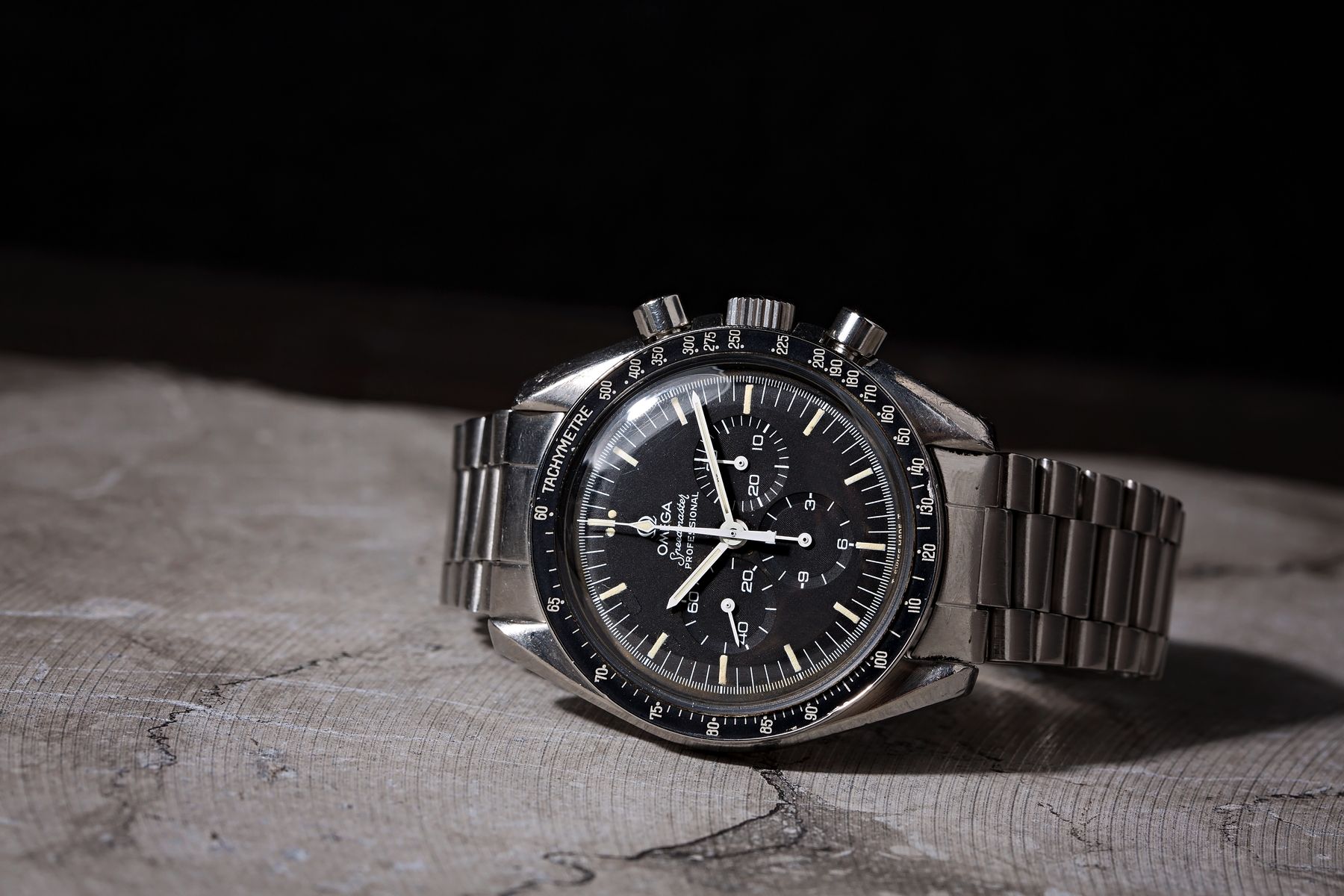 Inherently Vintage Design Details
Part of the reason why the classic Omega Speedmaster Moonwatch occupies such a special place in the hearts of collectors is because its design has hardly changed in more than half a century of continuous production. While Omega has steadily updated the Moonwatch to feature improved materials, better bracelets, and slightly revised design details, you can still get a version of the classic Speedmaster that largely resembles the ones that first went to the Moon more than fifty years ago.
This type of consistency in design can sometimes make it hard to feel as though owning an Omega Speedmaster Moonwatch is unique, and one of the best ways to get a Speedy that is a bit different from the rest is to opt for a vintage example. While the ref. 145.022-76 lacks the Caliber 321 movement of earlier models, it still features a number of inherently vintage design elements such as tritium lume and older style of bracelet. Small details such as having a slightly faded bezel or a warm patina on the hands and hour markers can make all the difference and immediately separate the vintage Omega Speedmaster 145.022-76 from its modern counterparts.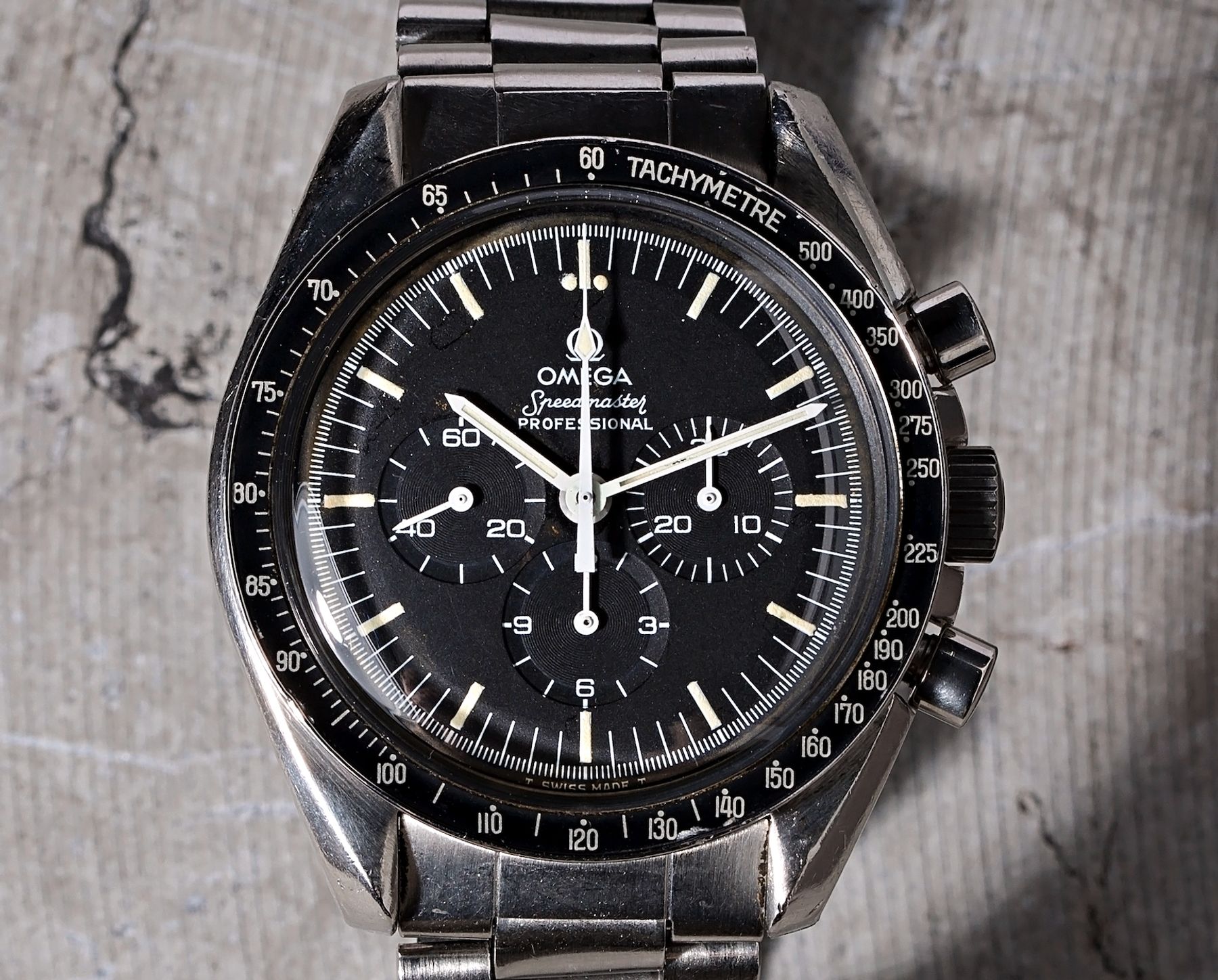 The Most Affordable Vintage Omega Speedmaster
While prices have been steadily on the rise for the last several years, the Omega Speedmaster 145.022-76 still represents an incredible value when it comes to the vintage Moonwatch landscape. On the low-side of the price range, you can often pick up an example of the ref. 145.022 for only slightly more than the price of contemporary Speedmaster Moonwatch.
However, the real value proposition becomes apparent when you compare the reference 145.022-76 to any of its predecessors with cal. 321 movements. It is not uncommon for these older watches to cost over twice as much as the Speedmaster 145.022-76, with many examples routinely selling for tens of thousands of dollars. For the person who simply wants a vintage Omega Speedmaster Moonwatch that checks all of the right retro-themed boxes but doesn't cost a fortune, any example of the ref. 145.022 makes an excellent option, as it is easily the most affordable vintage Speedmaster.
When it comes to Omega Speedmaster Moonwatch prices, the sky's the limit, and some incredibly rare examples have been known to break the million-dollar mark at auction. However, the fact that the vintage reference 145.022-76 can still be purchased for around the same price as its infinitely available modern counterparts represents a serious value proposition for those who have an interest in vintage timepieces, and an Omega Speedmaster 145.022-76 will always be able to have a meaningful place within your collection, regardless of the other timepieces that may eventually sit beside it in your watch box.