You might think that you know what you like — but we know better (obviously kidding). However, a fun little Rolex personality test never hurt anyone, so let's have some fun. Now, you know the drill. Answer the questions honestly, keep track of your responses, and we'll pair you with the Rolex watch that best fits your lifestyle.
Get you pen and paper ready…
The Rolex Watch Personality Test
(Remember, just like choosing a Rolex, there are truly no wrong answers here.)
If you reach into your wallet right now, what's the first thing you're going to pull out?
A business card
A receipt from that new whisky bar
Tickets from last night's game
Your travel rewards credit card
Your favorite jeans…
Are dark wash and perfectly hemmed
Have a modern fit with that awesome vintage edge
Are perfectly worn in
Go with everything
What's your ideal vacation?
Vacation? What's a vacation?
A trip to an historic foreign city
Anywhere my boat can take me
As far away from civilization as possible
On Sunday Morning you're most likely…
Holding the paper in one hand, reading emails off your phone in the other
Out to brunch
Getting ready for the tailgate
Blaring music and packing for next week's trip
You decide to play hooky from work. You…
Get down to the lobby and turn back around, you don't want to miss that meeting
Treat yourself to a beer and burger for lunch, pick up a few new shirts and head home early
Grab your keys and head out for a drive, pit stop in the mountains or down by the shore
Do it on a Friday so you can make a long-weekend trip out of it
Your coffee of choice…
Espresso
Flat white
Good ol' filter coffee
Macchiato, like they do in Florence
There are 4 sets of keys hanging in front of you. You grab the keys to the…
Audi. It looks oh-so-good and can hit killer speeds
Vintage Jag. It's fun to drive and show off, but also work on
Yacht. It's packed with both insane luxury and fun
Jet. This is going to make things so much easier for you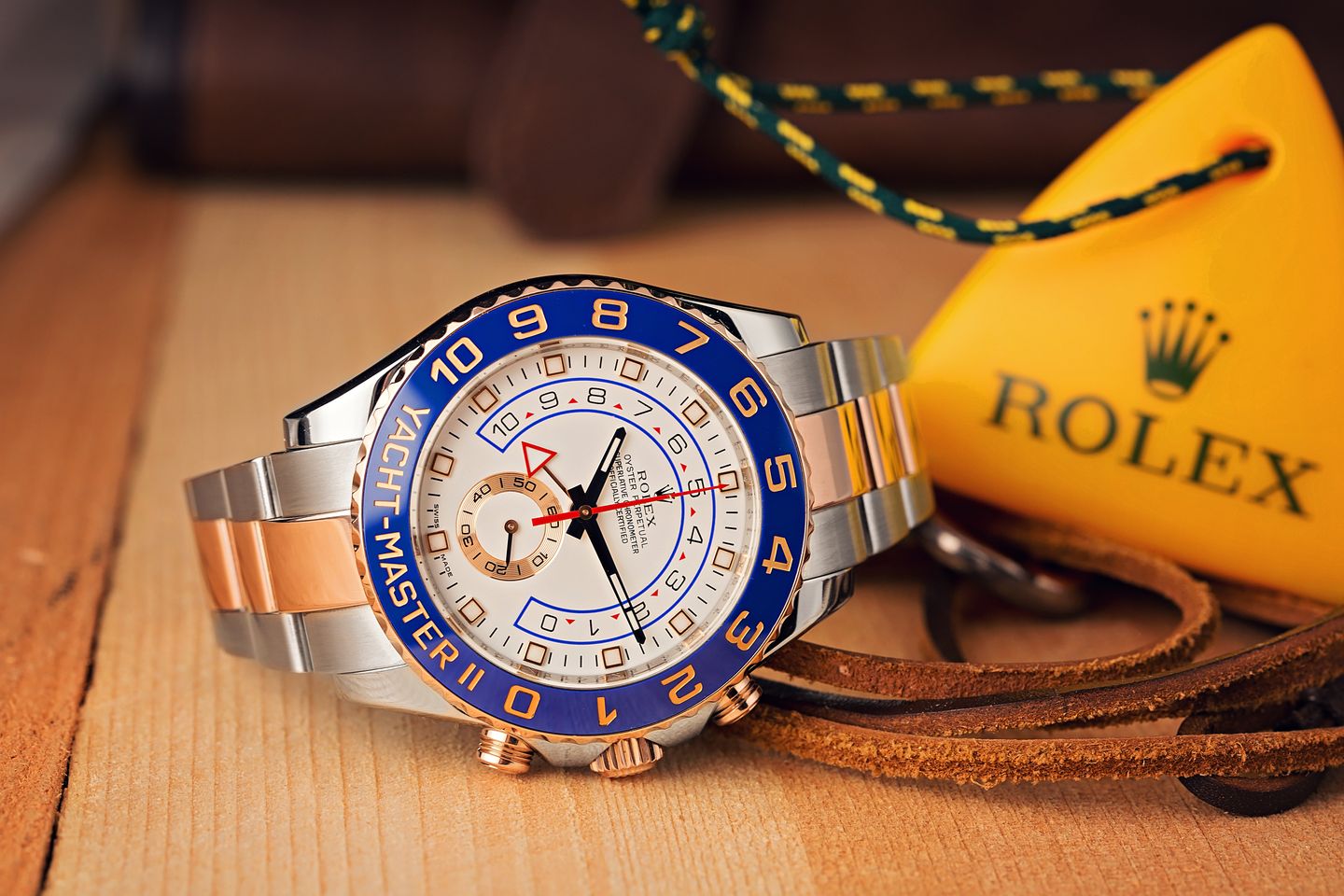 Results:
We know that aesthetic preferences can differ from one individual to the next (or that some of you own multiple watches), so we have given you a two different Rolex watch options for each personality type.
Mostly Answer #1: The Career Man
Your Watch: Rolex President or Rolex Cellini
You're stylish, driven, and like to indulge in the finer things in life. Because you're always on the job or closing a deal, you need a watch that is taken just as seriously. The elegant Rolex President, aka the Day-Date, got its nickname for being worn by U.S. Presidents and dignitaries alike. You'll always be able to keep track of your meetings with the day, date and time functionality – plus it makes quite the visual impact. If you want something a bit more refined, even modern in design, reach for the slick lines of the Rolex Cellini. This dress watch will pair perfectly with all your suits and is bound to be a conversation starter.
Mostly Answer #2: The Classic Guy
Your Watch: Rolex Submariner or Rolex Datejust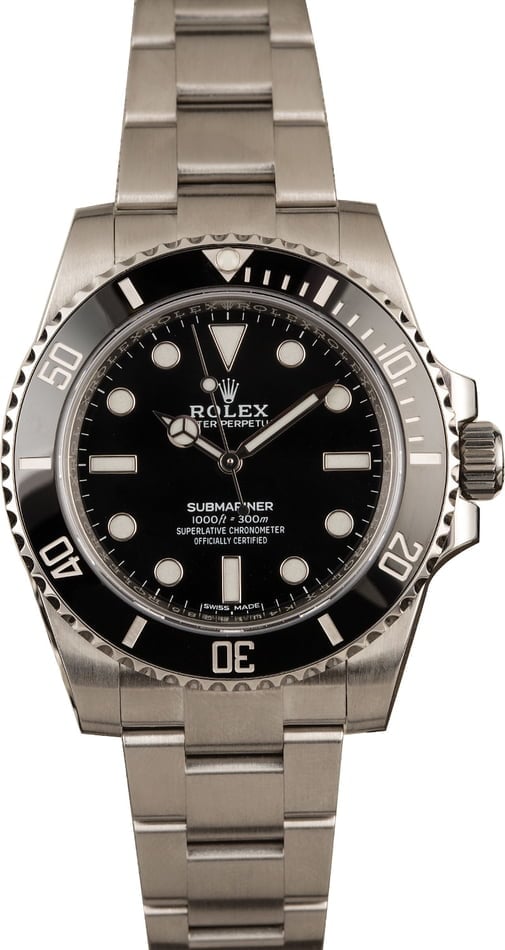 You have an effortlessly classic style; you enjoy having fun and working hard. You need a watch that looks just as good on your wrist at the bar as it does at work – so, we see you in a Datejust or Submariner. While drastically different watches, both models offer a wide variety of bezels, alloys and faces to choose from to make it perfectly suited to you. The Submariner and the Datejust are also totally versatile – durable enough for everyday wear (thanks to features like Oyster cases) but also handsome enough to dress up. And no matter what design you choose, both watches are industry classics that will simply never go out of style – just like yourself.
Mostly Answer #3: The Sportsman
Your Watch: Rolex Yacht-Master II or Rolex Explorer
You work hard so that you can play hard, and your watch needs to match that. While you push the limits in life, you should reach for a watch that pushes the limits in watchmaking and design. For you – a sportsman, we see a Yacht-Master II or Explorer on your wrist. The Yacht-Master II will help you time out a regatta or even just perfectly time those steaks on the grill. It's also bound to be a conversation starter — whether you go for that iconic two-toned and blue bezel or the cool white gold. Or there's the Explorer, which is less in-your-face but just as durable. It's the perfect companion for everything from mountain climbing to keeping track of timezones as you travel the world while following your favorite soccer team. Plus, its iconic looks are always going to steal glances.
Mostly Answer #4: The Jetsetter
Your Watch: Rolex GMT-Master II or Rolex Sky-Dweller
Whether you travel for work, pleasure, or both, if you're a jetsetter, then you're always on the move. So, it's only fitting that we pair you with the time-zone-tracking GMT-Master II or Sky-Dweller. These watches boast pretty different aesthetics, but both provide the handsome, elevated aesthetic you need to transition from business  meetings to nights out on the town. If you're not shy of color, the GMT-Master II has some amazing bezels that'll help you keep track of time both on-the-go and at home. The Rolex Sky-Dweller provides a much more serious look with that fluted bezel and refined face; however, you can still keep track of two time zones on this dial. Additionally, the blue, black and white faces provide different fresh looks that you can pair with your personal style.