Going modern versus vintage is one of those arguments that dominates many forms of collecting. Some people will always prefer the traditional styling of times past, whether they collect jewelry, art, furniture or virtually anything else. Others opt for the performance and convenience of a modern version over a classic. When it comes to watches, there seems to be a pretty even split over those who favor vintage Rolex watches versus those who prefer one from the brand's current catalog.
Just as the right watch for an individual is the one that most appeals, the question of going old or new is an individual one. The biggest deciding factor will forever be personal preference. That being said, we've decided to set out a list of things to consider for both, just in case you were sitting on the fence.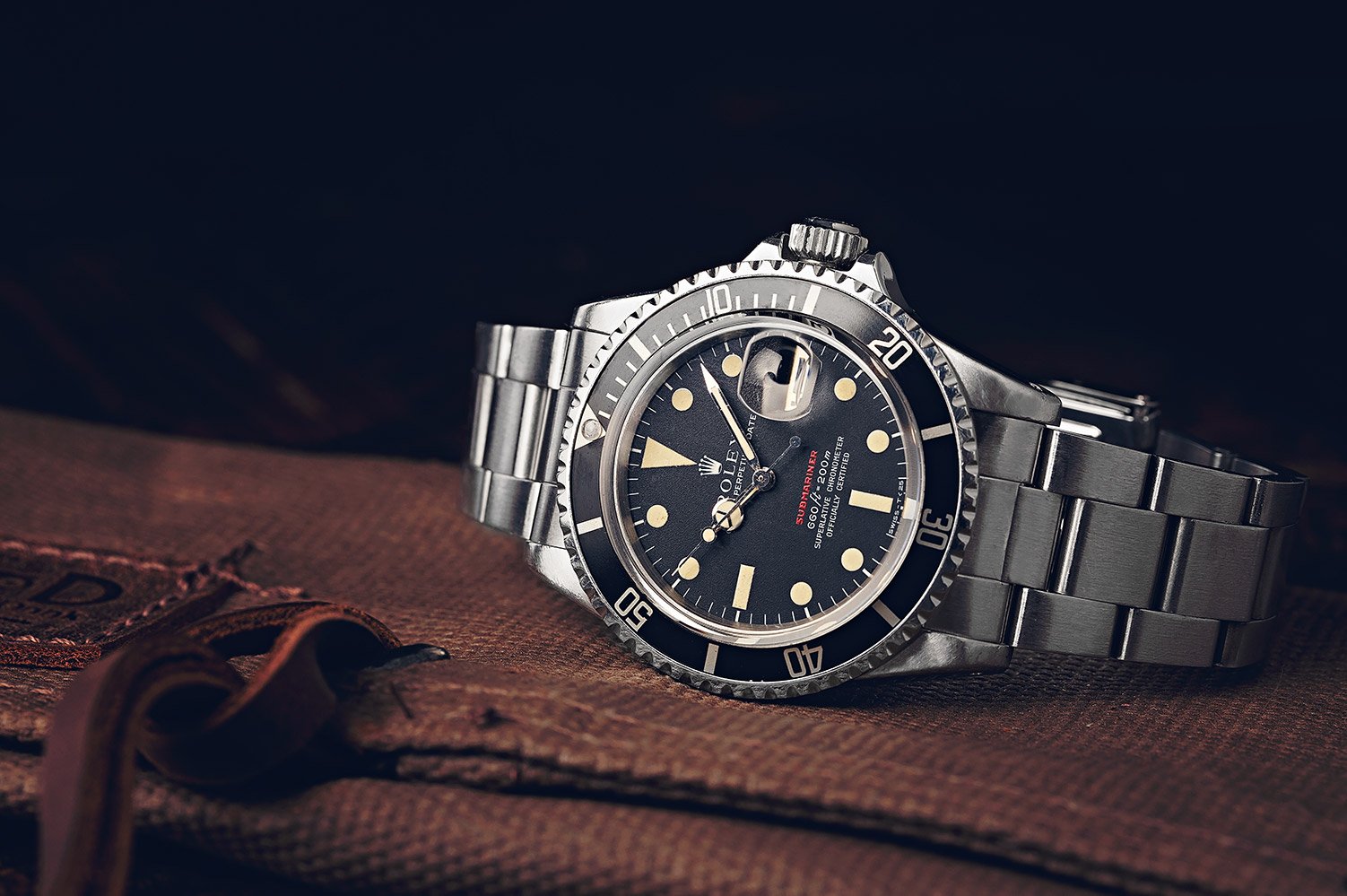 Vintage Rolex vs. Modern Rolex Aesthetics
If there is one key aspect of Rolex as a manufacturer, it is the timelessness of their designs. Taking the Submariner as just one example, its outward aesthetics barely altered from the ref. 5512's arrival in 1959 (the first reference to be given crown guards) until the latest iteration came out in 2010 with Rolex's Super Case. The fatter features lent the legendary diver some extra presence and is the greatest outward change it has undergone in 50 years (except for the date function), but both classic and modern are still very much recognizable as being from the same breed.
Across the catalog as a whole, the most significant difference will be in size. Although Rolex has avoided jumping on the larger and larger watch bandwagon of recent years, many of their core offerings have increased their dimensions lately to cater for modern audiences. There are bigger examples of the Day-Date, Datejust, Explorer, Explorer II, Air-King, Sea-Dweller, and Yacht-Master. It is really only the true brand icons such as the Submariner and GMT-Master which have stuck at 40mm, but that Super Case was designed to at least give the impression of added bulk.
One of the few hold outs seems to be the Daytona (for now), which has retained the more sweeping lines of earlier models. But the driver's watch raises another important issue. With the introduction of Cerachrom, there is now no steel bezel Daytona in the contemporary lineup, so if you want one, going through the vintage Rolex market is your only choice. That also applies to certain variations on other pieces. You won't find the black and red 'Coke' GMT-Master in the current portfolio, nor a white dialed Milgauss. Sometimes buying new isn't an option.
For many devotees, the main concern is the condition of the watch. But unlike other forms of collecting, having an absolutely pristine example of a model is not always paramount. Almost uniquely, it is a watch's ability to tell a story that makes them so desirable, and they do so with the bumps, scrapes and scratches of an active life. A touch of patina or a color fade that hints at a long time worn under a hot sun only serves to increase their attractiveness. With the materials used for the modern pieces designed to resist all signs of aging, it is only going to be the older watches with tales to tell.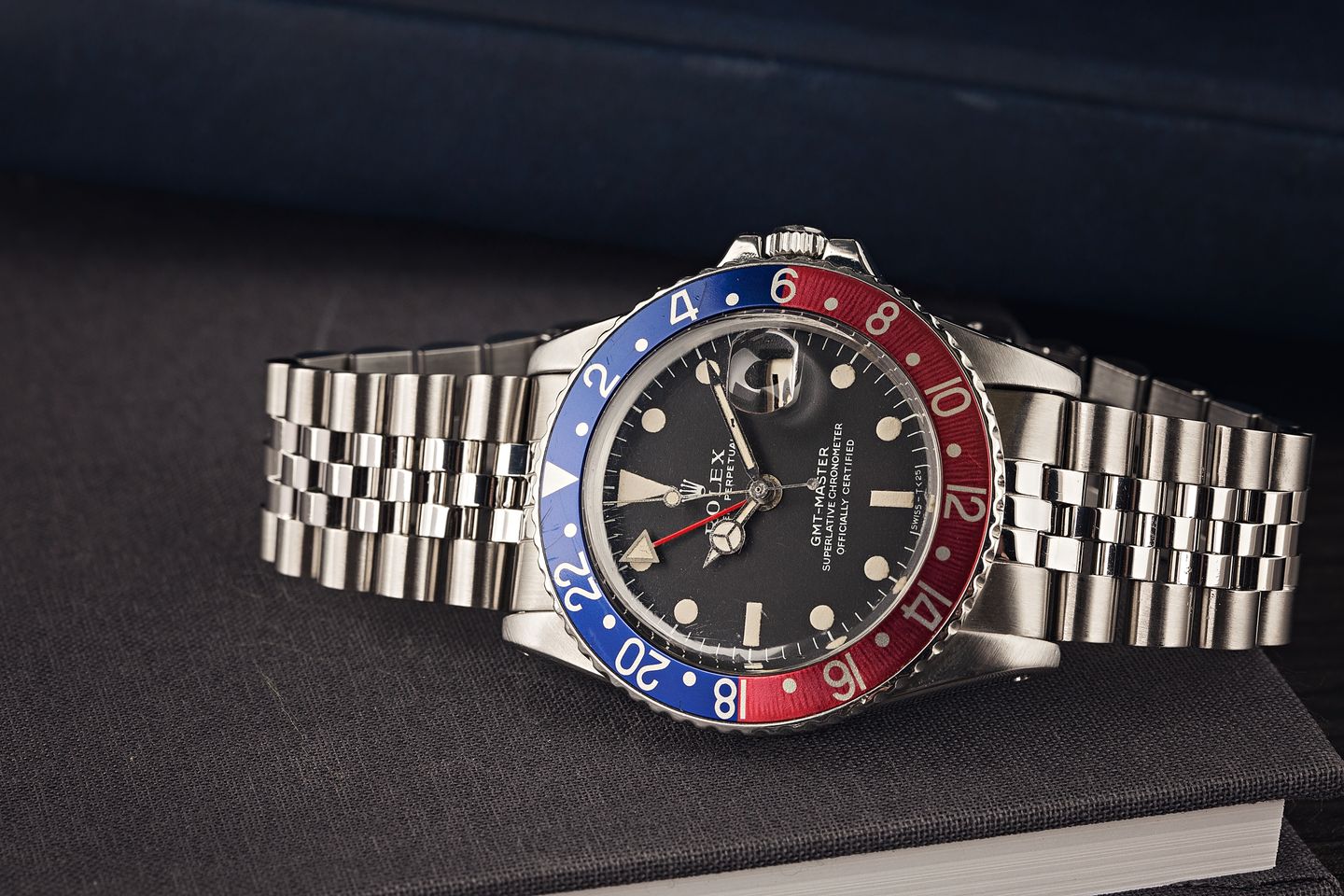 Price and Availability
The question as to whether a vintage Rolex or modern reference is more affordable doesn't have a simple yes/no answer. Logically (just as with any luxury item bought brand new) the moment you leave the store with your Rolex you would assume you would have lost money. That's the point at which it becomes 'pre-owned' and depreciation takes its bite. It is the reason the secondary market in high end watches is so huge at the moment – on certain models from the brand, not being the first owner can save you as much as 20%-30%.
But that is ignoring the demand factor. There are several rare and historically important pieces from the Rolex archives which are so lusted after that they represent the exceptions to the rules of traditional pricing. Names such as the Double Red Sea-Dwellers or Paul Newman Daytonas will always command massive price tags simply because there are so few of them in circulation and they have become many collectors' grail watches.
But it's not just the old models which are affected. There are a number of references in the contemporary collection which are virtually impossible to get your hands on at an Authorized Dealer. Thanks to Rolex limiting the supply of said pieces, some are being sold practically new on the grey market for as much as twice their official retail prices. Anyone who has tried to track down one of the current steel sports watches will know all about this first hand. For the most part, buying vintage will save you a significant amount of money, but that by no means extends to every watch, and sometimes it is the oldest, most worn vintage Rolex references that command the highest prices.
Reliability 
In truth, this part of buying a Rolex (of any age) is the one that should give you the fewest sleepless nights. From the very beginning, the manufacturer has put a huge emphasis on building watches that just keep going; whether on top of a mountain, thousands of feet underwater or hurtling around a bone jarring racetrack.
With a reasonable amount of care and a well-adhered to maintenance schedule, Rolex movements can last several lifetimes. However, as your watch gets older, stepping up the frequency of its servicing is never a bad idea. While the latest models are given an industry-leading suggested 10-years in-between overhauls, for the true vintage pieces, every seven years at a minimum is more realistic. The further back into the past you go, the trickier it can be to find spare parts, and having to source discontinued components from elsewhere can get expensive.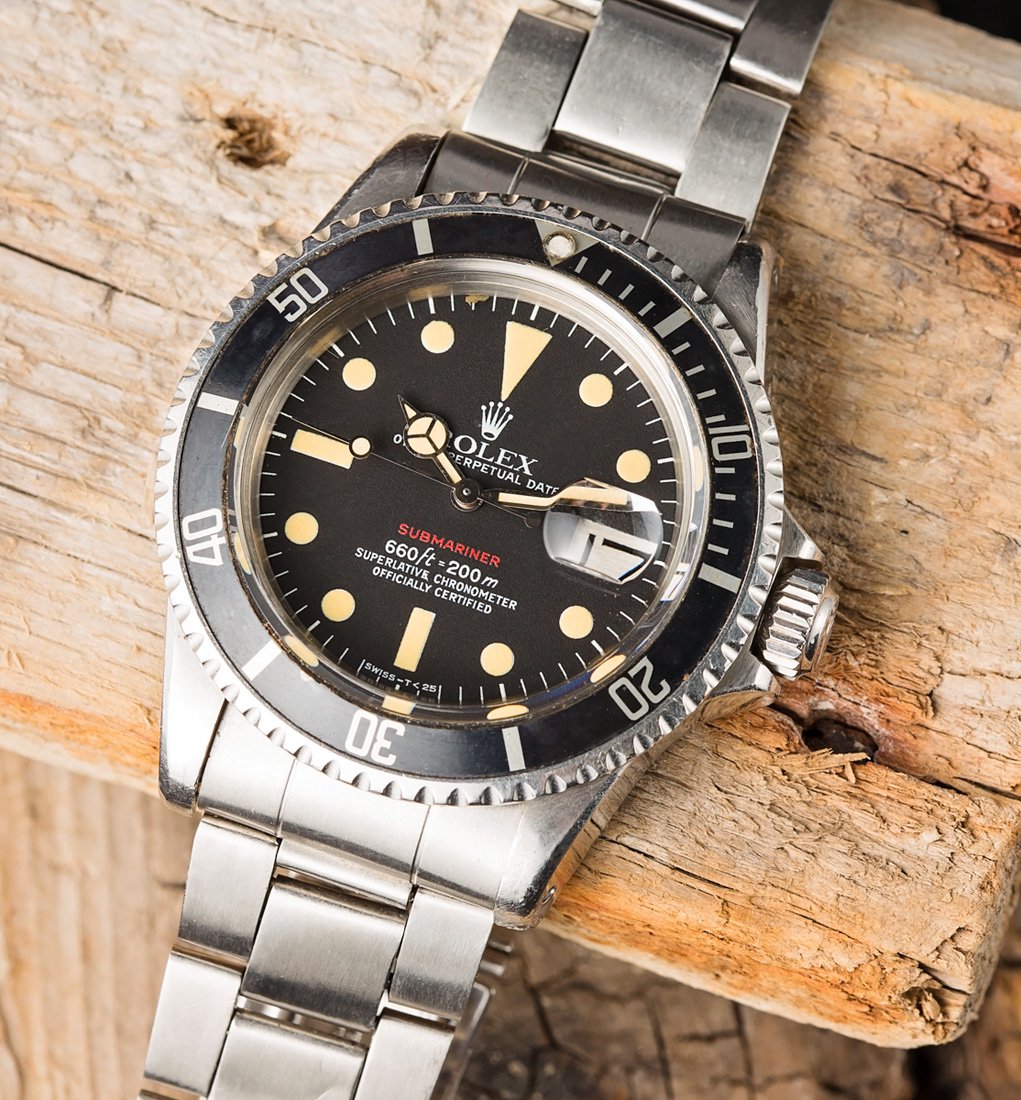 Authenticity 
The biggest price Rolex has had to pay for its status as the number one luxury watchmaker on the planet is the number of forgeries out there in the wild. They are by far the most counterfeited manufacturer, and some of the latest generation of "super fakes" are so good as to be fairly terrifying. And it is not just an entirely fake watch that can ruin your day. Otherwise authentic models being fitted with non-Rolex components in their movements completely compromises that reliability for which they are known.
The vintage watch market is often described as the 'Wild West' due to the proliferation of unscrupulous characters out there with access to 3D printers and CNC rapid prototyping machinery. The rise of the so-called Super Fake has duped many an otherwise knowledgeable collector – and it can sometimes take a professional watch repairer stripping the model down to identify it as an imitation.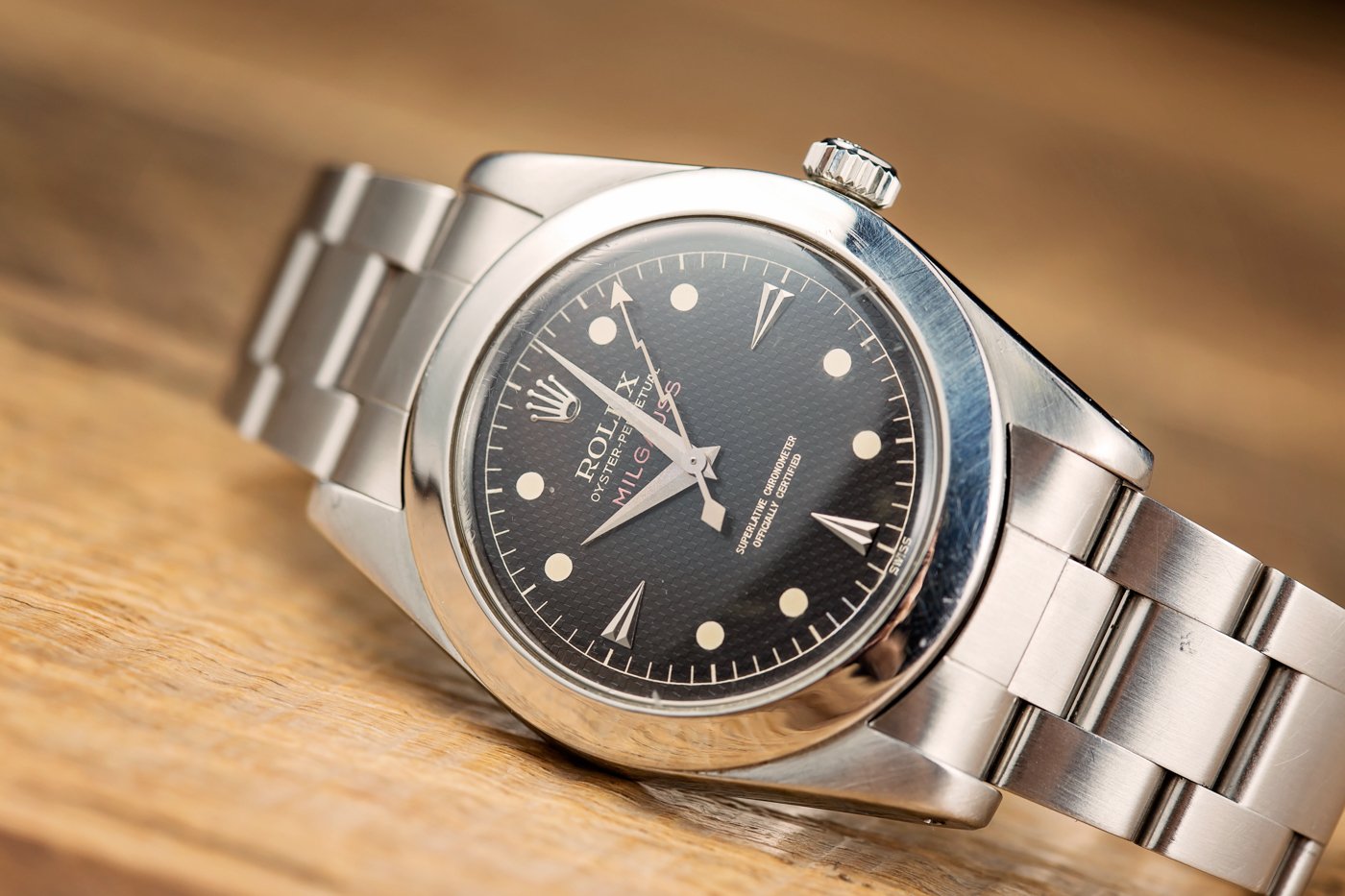 The surest you can be that the piece you've bought is genuine is to get it brand new from a Rolex Authorized Retailer. If that isn't an option and you decide you want a vintage Rolex or pre-owned example, then the old adage of 'buy the seller' cannot be overemphasized. There are still plenty of good guys out there, and a bit of judicious research will turn them up. They will be the ones offering no-quibble authenticity guarantees, along with their own warranties on the watch. The important thing to remember is to take your time. Tracking down your dream timepiece is half the fun, and rushing it is one way to end up with a wrist-full of disappointment.
Modern versus vintage Rolex will always be among the most hotly debated topics for fans of the brand. As always, the best one is the one for you – some prefer to have the latest incarnation of a watch, others point to a particular stage of its development and think it never got better than that.
The good news is that there is the perfect piece out there for everyone, and all you have to do is find it. If you're looking for a good place to start, check out our selection of 100% genuine pre-owned Rolex watches in our online store – each one backed by our lifetime authenticity guarantee.