As an article title, this may sound blindingly obvious, but there are one or two things you should be aware of before you set out to proclaim your watch ##mm with absolute confidence. Arm yourself with a trusty Vernier tool (a pair of measuring calipers), and head out into the wild to enjoy the pre-owned luxury watch measuring safari that awaits!
How to Measure the Case Size of a Watch
Firstly, you should be aware of the industry norms. The diameter of a watch is its external width across its horizontal axis (from 9 o'clock to 3 o'clock), The vast majority of diameters are listed without taking into account the protrusion of the crown or crown guards. That means the number listed is almost always the diameter of the case, but not the amount of real estate that will be taken up by the watch once it is on your wrist. For example, the Rolex Submariner 116610 has the same 40mm case diameter as its predecessor; however, it appears significantly larger due to its thicker lugs and crown guards.
When we talk about the "height" of a watch, we are talking about how thick it is, or how tall it will stand up on your wrist. For example, you would expect dress watches to be very slim, and sports chronographs to be quite thick, or tall. Be aware, though, that some brands – especially those which use high domed or box sapphire crystals – occasionally list the height of the case without the crystal. This is unusual but certainly not unheard of.
Although the term "length" is not often used to describe the lug-to-lug measurement, it is an appropriate one in this context. This measurement is nothing to do with the distance between the lugs (which will denote the width of the strap of bracelet your watch requires), but rather the tip of one lug to the tip of its opposite equal. This "length" is very important because it can vastly impact the overall wearability of a watch.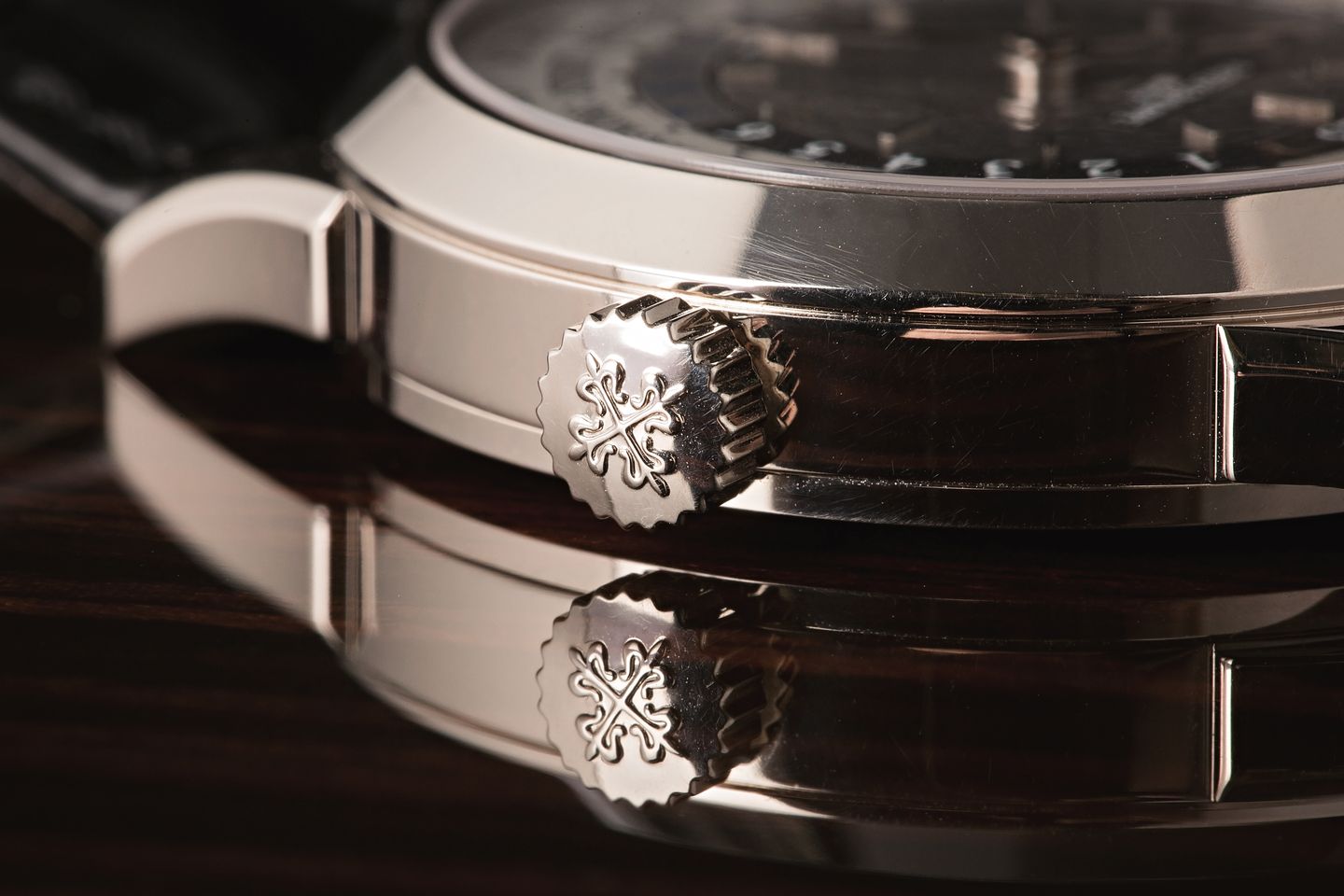 If, for example, you were to take a SevenFriday P3 model and a NOMOS Club Campus 36, you would immediately assume there was no way they could be worn on the same wrist. However, the "lugless" case of the SevenFriday P3 measures 47mm in diameter, but only 47.6mm in length. Meanwhile, the NOMOS Club Campus has a 36mm diameter, but a surprisingly large 47.2mm lug-to-lug length, proving that it is not always beneficial to judge a watch by its case diameter alone. Additionally, the shape and thickness of the lugs themselves can also impact the perceived size of a watch, which can be seen in the Rolex "Super Case" watches that appear larger than their predecessors, despite having identical case measurements.
Usually, one would expect to find measurements expressed in the following way: diameter × height × length. If only one number is given (for example, 42mm) it should be taken to mean the diameter (without the crown). If two numbers are listed, then things may become a little more confusing. If the watch in question is round, then these numbers will usually stand for diameter × height. However, if the watch is a cushion or rectangular shape, these numbers will likely stand for diameter and length between the lugs. Worse still, there is little agreement among brands as to which number should be featured first. The vast majority of brands will list the diameter first for the sake of consistency, but some major labels (such as Hamilton) actually list the external vertical axis measurement (from 12 o'clock to 6 o'clock) first.
The size of true square watches is always expressed by horizontal axis × vertical axis (so width × length between the lugs). However, the size of a square watch is incredibly deceptive. What is more indicative of its size relative to other watches on the market is its corner-to-corner measurement. That will give you a better idea of how much wrist space it will command while worn. Case in point, a square watch listed as 33mm × 33mm will actually have a corner-to-corner measurement of 46mm, meaning that it is far from a shrinking violet.
Once you have established what kind of dimensions you feel comfortable wearing, you then have to figure out how to attach those watches to your wrist. An easy way of measuring the circumference your non-circular wrist is to wrap a piece of string around it and then remove it and lay it flat against a ruler. Most people have wrists between 6 and 8 inches, with the vast majority being clustered around 6.5 to 7.5 inches. But remember to factor in the case size of a watch when it comes to ordering a replacement strap!
And if you do have a very small, or very large wrist, worry not. There are plenty of very talented bespoke strap makers in the world that do not charge the Earth for custom bands!