The three big names in Haute Horlogerie (or the Holy Trinity of Watchmaking as it's so often referred to) consist of three globally renowned luxury Swiss manufacturers; Audemars Piguet, Patek Philippe, and Vacheron Constantin. All three of these legendary brands have earned their place on this list, yet they're all known and loved for quite different reasons. Patek Philippe is one of the world's most famous luxury timepiece manufacturers, with a reputation for producing highly collectible wristwatches, often distinguished by their high-complication calibers and immaculate finishing. But what makes a Patek Philippe watch so expensive? Moreover, why are some of its pre-owned watches so valuable?
How Much Is a Patek Philippe Watch?
Patek Philippe holds the record for the most expensive watch ever sold at an auction. The Grandmaster Chime Ref. 6300A-010 sold for around $31 million at the Only Watch charity auction in Geneva last year. The brand's rich heritage, steeped in time-honored manufacturing methods and complicated inventions, is among the industry's most prestigious, and one that cannot simply be recreated without decades of dedication to the pursuit of excellence. The highest level of expertise is handed down the line to the next generation, ensuring that a slice of the brand's legacy filters through each evergreen design, before being enjoyed on the wrists of the most dedicated watch collectors.
It's this ongoing pursuit of perfection and the fact that this independent company has full flexibility and control over its designs that has resulted in Patek Philippe watches being in such high demand. Every component of a Patek Philippe watch (inside and out) is finished to exacting standards, ensuring that every hand-assembled movement works flawlessly, and will last multiple generations. These horological masterpieces represent a level of traditional watchmaking that few manufacturers in the industry can ever hope to match. Demand for certain models like the Nautilus and Aquanaut is extremely high, and although these watches still remain in production, the waitlists for such references span numerous years at most retailers.
The case of hyper demand and massive appreciation is not limited to just the brand's hottest modern models; if anything vintage Patek prices can often be even higher. Certain vintage Patek Philippe watches sell for eye-watering sums, such as the 18k gold Split Second Chronograph from the 1940s, which fetched $1.57 million at auction. However, multi-million dollar auction prices are rather commonplace for many of the more collectible vintage Patek references. The iconic Swiss manufacturer also created the Henry Graves Jr. Supercomplication pocket watch, which features 2 dials, 24 complications, and more than 900 individual components. Encased within an 18k gold housing, the Henry Graves Jr. Pocketwatch took roughly 5 years to create and sold for just shy of $24 million.
Patek Philippe continues to manufacture wristwatches in just the same way that it always has. The brand doesn't mass produce watches, nor does it alter production numbers to cater to the market's latest trends. Patek Philippe's process takes time and the company is committed to upholding the various traditions, values, and manufacturing techniques that have defined the brand for more than a century. Some designs take up to 9 months to complete, others require multiple years; however, Patek never produces any more or less of a specific model, simply because that is what customers want that year.
If you're well-researched in the area of pre-owned Patek Philippe watches, you'll already be aware that Nautilus watches hold their value exceptionally well – most examples sell for significantly more than their original retail prices when trading hands on the secondary market. Even with these massive price premiums, the Patek Nautilus watches remain incredibly difficult to find available for purchase. A relatively fixed supply for each model guarantees that an over-saturation of the market will never occur, which is just part of the reason why Patek Philippe watches hold their value so well.
Buyers with a willingness to pay above retail to skip the waiting lists for the likes of the Nautilus or Aquanaut do so, which drives the open market prices for pre-owned examples of such models above retail prices. A common misconception is that Patek Philippe is intentionally limiting the production of stainless steel Nautilus and Aquanaut models to drive demand; however, the company has publically stated numerous times that this is not the reason at all.
While preventing an over-saturation of the market certainly is a factor, steel sports watches are just one part side of Patek Philippe's catalog, and the band is not ruthlessly limiting production, but rather continuing to produce the exact same number as it always has been (relative to the number of other timepieces that make up its portfolio). The "shortage" of stainless steel Patek Nautilus and Aquanaut models has far less to do with the actual supply of these watches, and far more to do with a rapid and exponential increase in demand that has occurred within the last several years.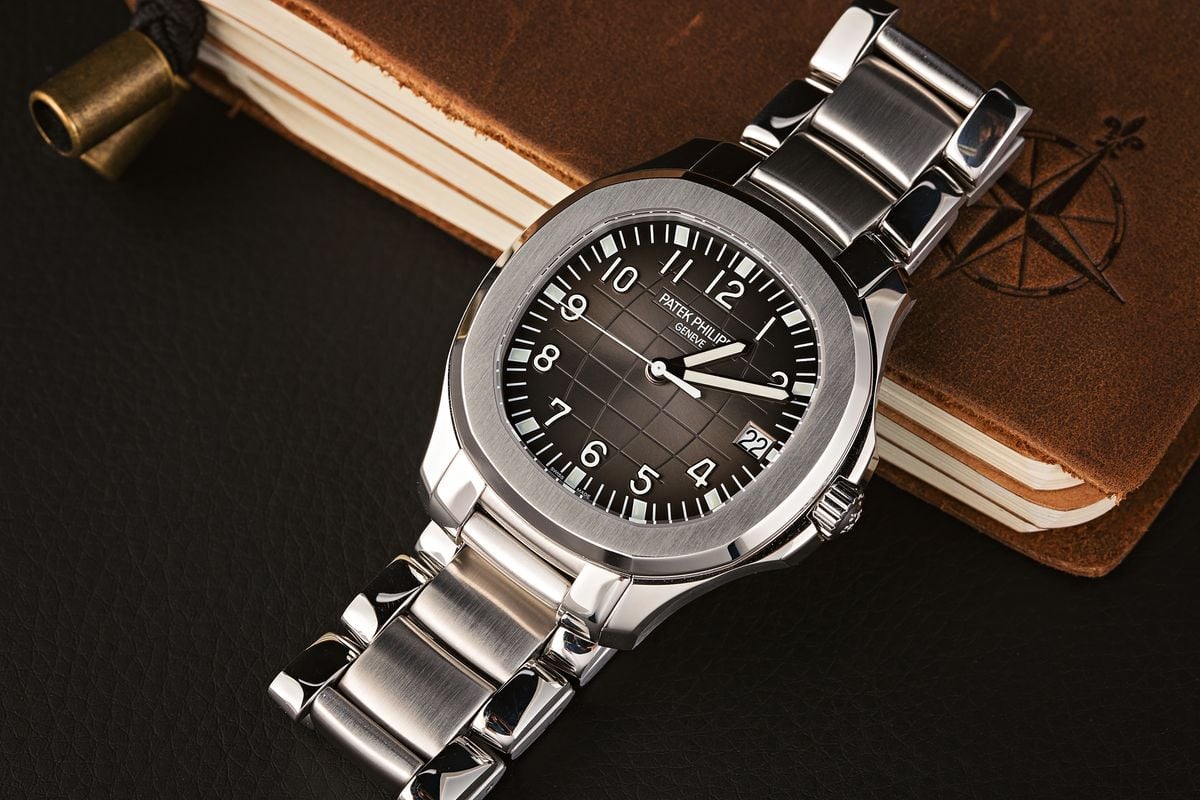 Consequently, it's not necessarily the premium materials that make the price of a pre-owned Patek Philippe watch spike. For example, it is often the stainless steel Nautilus and Aquanaut models that are accompanied by the greatest price premiums. A solid gold Calatrava may not sell as well as a standard stainless steel Aquanaut, simply because the demand for the design is not as high. Additionally, since most Calatrava models look similar to other wristwatches created by Patek Philippe (both old and new), there are a plethora of references to choose from on the secondary market for buyers who simply want a Patek dress watch with a similar overall aesthetic. While this doesn't directly make any specific model any less expensive, it does help to prevent much of the hyperinflation that surrounds certain models with unique appearances or rare complications.
The good news is that no Patek Philippe watch will ever be worthless. Both the prestige of the brand and the quality of its timepieces is far too high, and there will never be a point in time when a genuine Patek Philippe watch is not worth a considerable amount of money. The company produces around 50,000 timepieces a year, which compared to other rival brands that create roughly a million watches per year, makes for a relatively finite number of examples in existence. The general consensus is that Patek Philippe is regarded as one of the most – if not the most prestigious luxury watch company in the world, so regardless of the specific pre-owned Patek Philippe model you opt for, you can rest assured that you're investing in tradition, quality, and precision. Likewise, if you're selling a Patek Philippe watch, you're almost guaranteed to get a solid return.