The question as to whether or not it is worth purchasing a used Rolex watch is one that has been asked for many years now. And, like the watches themselves, the answer has evolved over time. Back in the day, when you could still walk into an authorized retailer and come out with any model you wanted at a good price, there really wasn't any reason not to buy a brand new Rolex watch. However, those times are long gone.
Rolex's transformation from simply the maker of fine watches into the ultimate luxury lifestyle brand has been the cause of both large increases in price and a strictly limited supply of its most popular pieces. Anyone who has tried to get hold of one of the steel sports watches at retail recently will know the almost impossibility of it, with some even struggling to get their names included on a multi-year waiting list.
It is this kind of situation that has caused the increased demand for used Rolex watches, and the reason behind why the pre owned market has experienced such a surge in popularity, as it is a place where you can still find pretty much any watch you have your heart set on, and often for considerably less money. So the question these days is really, is it ever worth buying a brand new Rolex watch?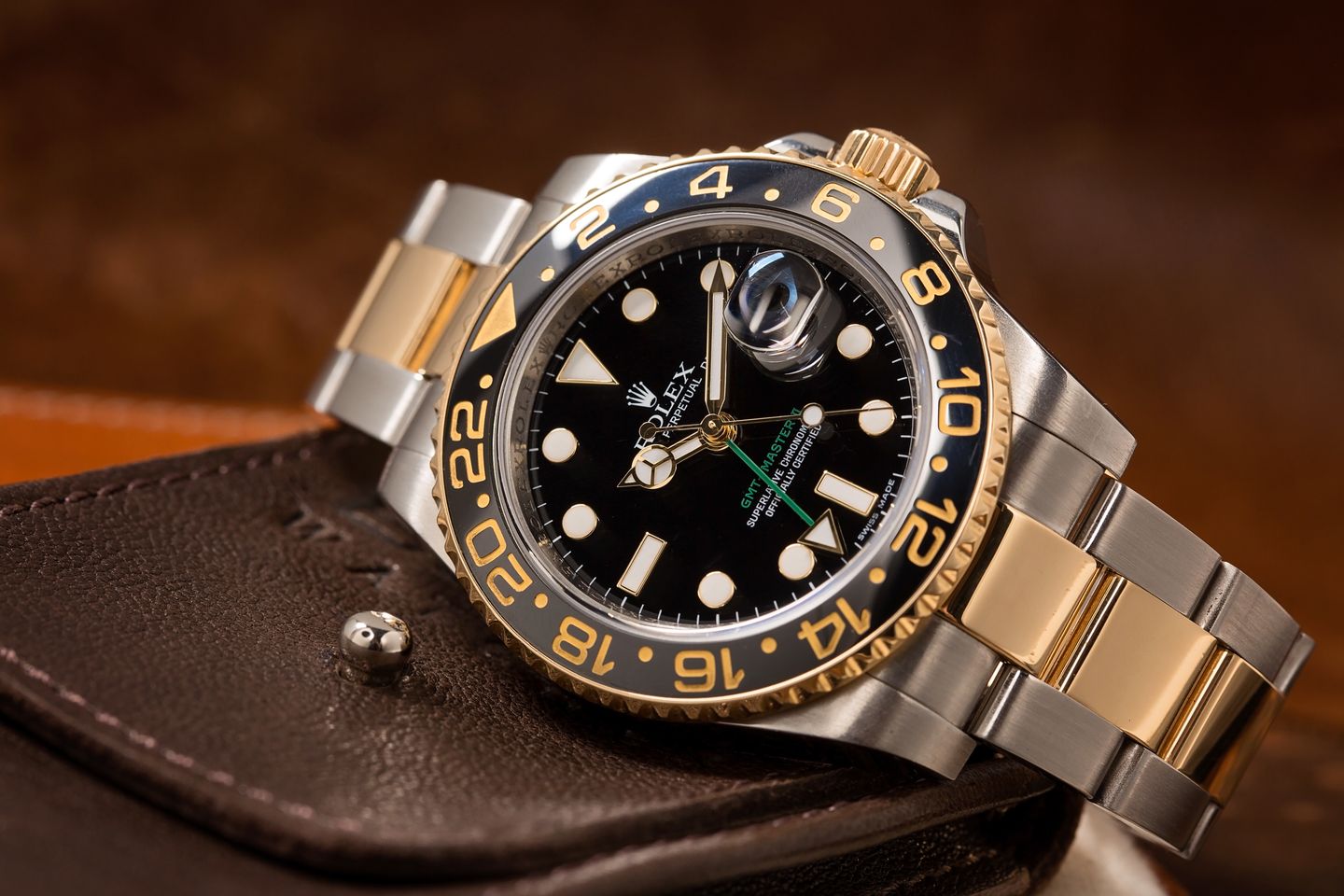 Buying a Used Rolex
Financial
The financial aspect of obtaining a used Rolex versus buying a brand-new one isn't as simple as you would think. For the most part, you can save a significant amount by being a watch's second or third owner. Like anything, there will be a certain level of depreciation that occurs the moment you leave the store with it for the first time. When the watch is later sold, the savings for the next person in line can be as much as 20% compared to retail. That opens up a far wider range of models to choose from, including some that may have been above budget as a brand new purchase.
Additionally, your pre-owned watch, while it may still keep losing a little in value, will do so far less and far slower than a new one. In fact, based on a number of factors, such as rarity or the overall desirability of the individual piece, you could find that it even becomes worth more than what you paid for it in the first place. Some vintage examples have soared in value in recent years.
But, that is not always the case, and it all depends entirely on the watch itself. Those stainless steel Rolex models from the brand's Professional Collection, such as the newest iterations of the GMT-Master II, Daytona, or Submariner, are about as common as hen's teeth at Rolex retailers. The ones that do make it onto the shelves tend to get snapped up very quickly, and they are in such high demand that when they make their way onto the pre-owned market, it is with substantial premiums added to the retail price. However, as a general rule, a used Rolex watch is less expensive than a new one.
Availability
Carrying on from the previous point, the pre owned market is obviously vastly better stocked than even the most accommodating official Rolex retail store. Here you will not only find just about all of the current production models, but it is also the only place where you can buy those watches that have been discontinued, whether they have been out of production by a few months or by a few decades.
There are many fan favorites that have been retired over the years – classic models with real history like the Big Crown Submariner references, manually-wound Daytona models, the Double Red Sea-Dweller, or any other vintage Rolex from the long list of watches that set collectors' hearts racing. And it is not restricted to just the true vintage pieces from yesteryear. For example, if you want a stainless steel Rolex Daytona with a matching steel bezel, that is one combination Rolex just doesn't produce anymore. The last example was the ref. 116520 which was discontinued in 2016 to make way for the contemporary Cerachrom bezel models. Should you have your heart set on one of these iconic classics, it will solely be available as a preowned buy.
It is the same as other modern references and neo-vintage models. The 50th-anniversary Submariner, the 16610LV, otherwise known as the "Kermit" with its green bezel, is a well-celebrated take on the original all-black Submariner and it is becoming increasingly sought-after by collectors. The same is true for the short-lived Datejust II or Day-Date II, or the last of the 36mm Explorers, the ref. 114270. All of these models are now unobtainable brand new, leaving potential customers with no other option but to go pre owned.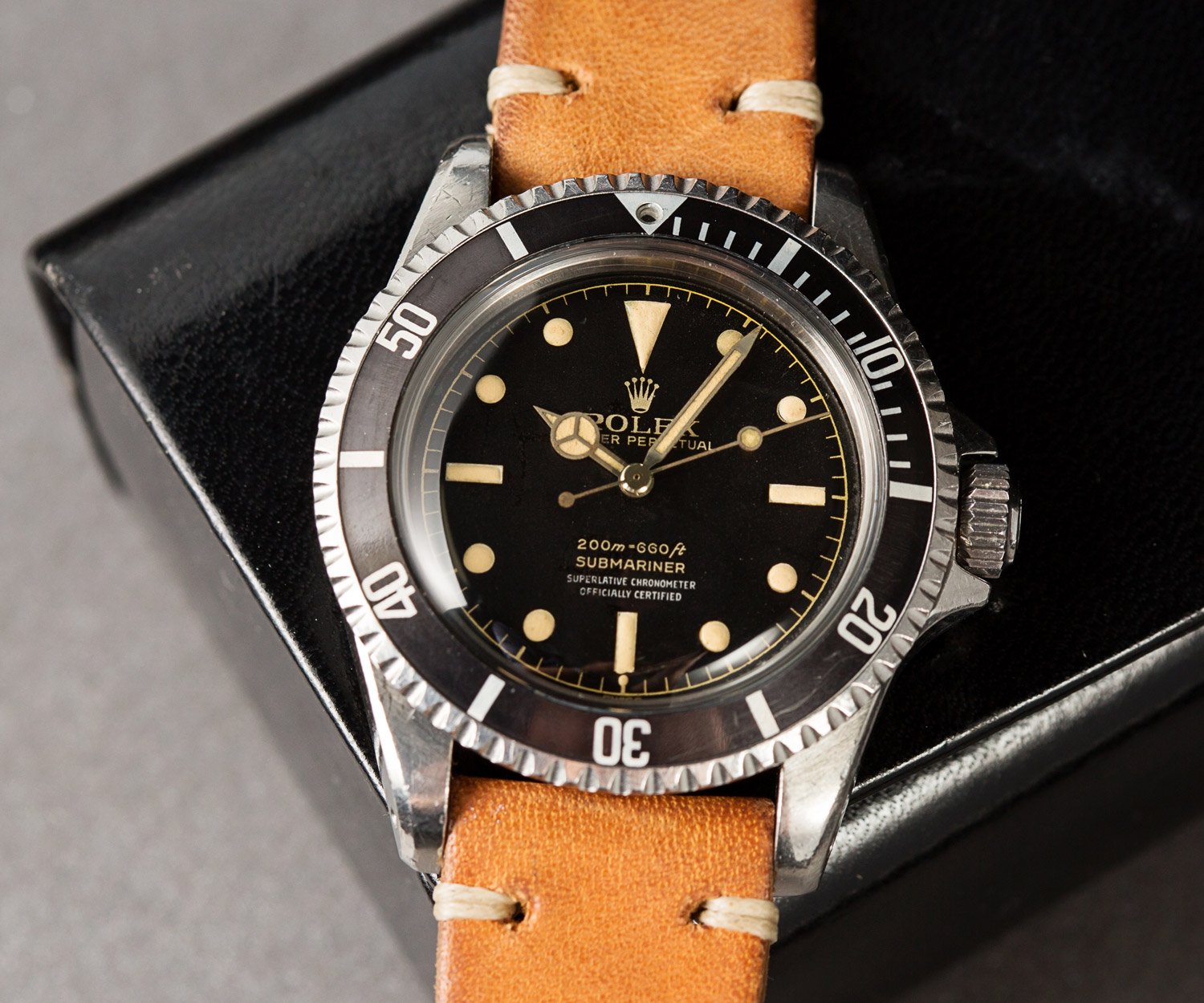 Longevity
If there is one thing Rolex watches are renowned for, it is their endurance. From the outset, the brand has concentrated on making its timepieces with the utmost focus on quality, in both design and engineering. The benefit of producing relatively straightforward models is that there is less to go wrong. The vast majority of the Rolex's output has traditionally been simple three-handed models, with the inclusion of a calendar function (or two) being just bout as complex as they get.
In recent times, they have started to branch out into the more complicated end of the field, with the likes of the Sky-Dweller and Yacht-Master II signifying a major turning point for the usually conservative manufacturer. However, those outliers have only come about after the better part of a century perfecting every aspect of what makes a watch perform faultlessly for a lifetime and far beyond. Rolex watches are incredibly strong, easily able to handle life as an everyday companion, and are often handed down to future generations as heirlooms. As long as they are properly maintained with regular servicing, Rolex watches will continue to work almost indefinitely.
Buying a New Rolex
As we have already established, it is likely you will get a lot more watch for your money buying a used Rolex. So is there ever any sense going for a brand-new model? Well, yes. Probably the biggest advantage that comes with the purchase of a brand-new watch is peace of mind. Rolex holds the dubious distinction of being the most counterfeited watchmaker in the world, with some speculating there are actually more forgeries in circulation than the real thing.
The pre-owned market can be difficult to navigate if you don't take steps to look after yourself and your money. Unscrupulous sellers are everywhere, and there are countless watches out there that are either completely fake or otherwise not completely authentic as advertised. Models with incorrect (and often undisclosed) replacement components (known as "Frankenwatches") can be devilishly difficult to spot and are commonly worth a fraction of the price of an all-original model. However, sticking to dealers with great reputations and ironclad guarantees negates this problem – and they are definitely out there and require nothing other than a little research to find.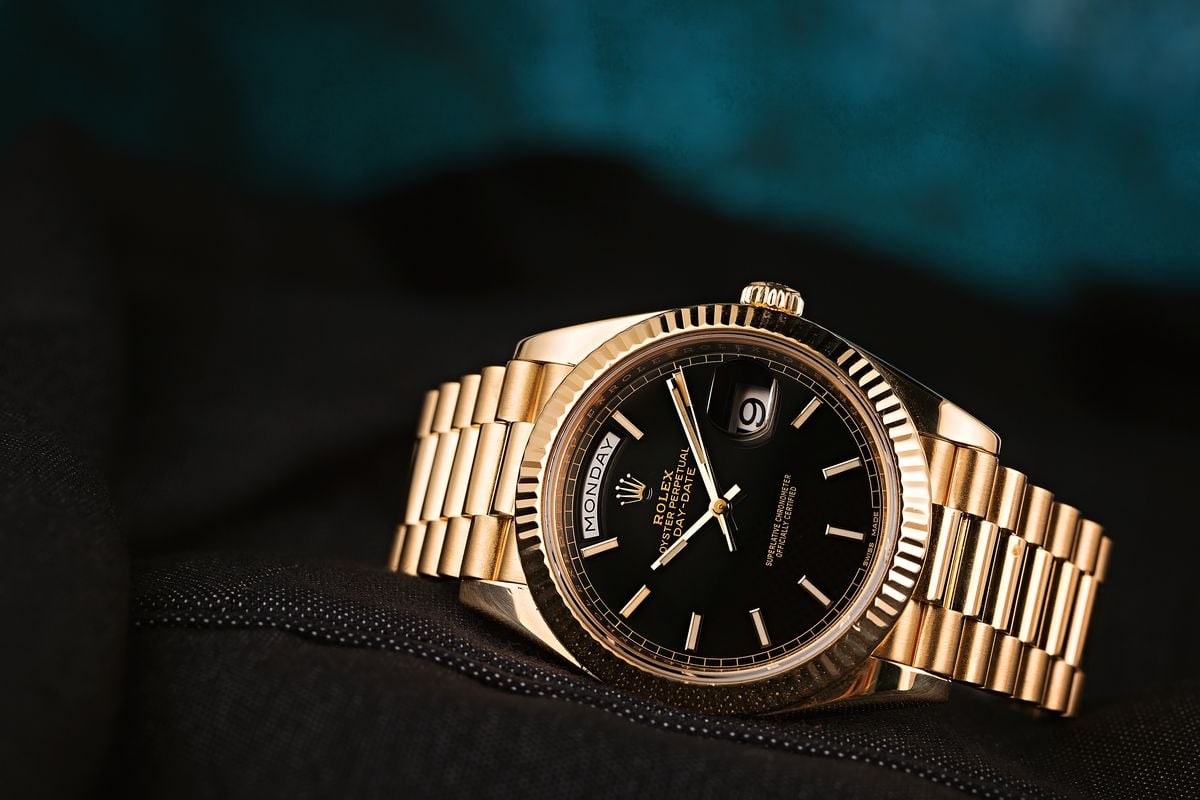 A new watch also will not have suffered any kind of wear and tear. There's always a chance that a used Rolex – particularly an older model – might have been damaged in some way in the past. Just because it looks spotless on the outside doesn't mean that the inside is also in good shape. Again, tracking down a pre owned dealer that thoroughly goes through the watches before selling the goes a long way towards avoiding potential mechanical issues with a used Rolex watch. And if that pre-owned dealer offers a warranty, then you can pretty much forget about the possibility of being stuck with a watch that doesn't work properly.
Lastly, perhaps everyone should treat themselves to the Authorized Dealer experience at least once in their life. While the retail experience certainly comes with a price premium, being the first person to snap the clasp on a watch fresh out of the box, getting your name on the warranty card, and generally being treated like royalty is a real indulgence – and if you're buying a Rolex, chances are you've worked hard enough to justify it.
However, on the whole, it is pretty clear that the most sensible route is the pre-owned one. In addition to the monetary savings (which can be substantial), you also open the doors to acquiring discontinued and hard-to-find models that are not available anywhere else. Doing some thorough research on the most reputable pre-owned sellers will allow you to avoid the potential drawbacks of the used Rolex market, allowing you to obtain the watch of your dreams in great condition and at a fair price.