Jennifer Aniston and Justin Theroux's Rolex watches of choice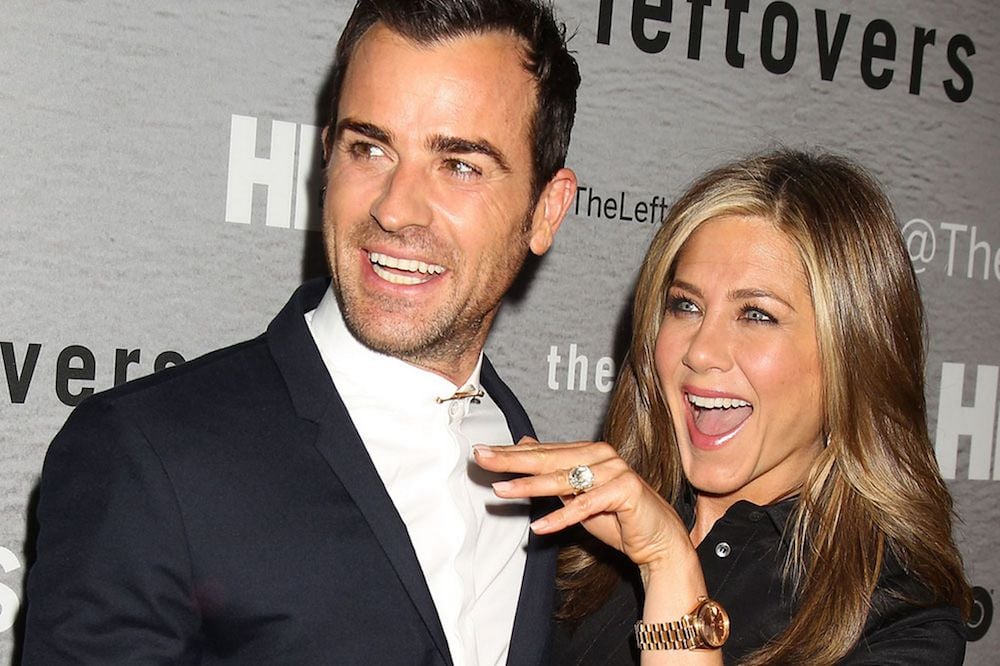 Still enjoying their first year of marriage, celebs Jennifer Aniston and Justin Theroux are Hollywood's current it couple. Anniston, best known for her role as Rachel on the hit television show Friends, married Theroux last summer after several years together. Theroux is an actor, director, and screenwriter, currently starring in the HBO series, The Leftovers, and has written several popular films such as Tropic Thunder and Iron Man 2. And what brand of watches does each half of this power pair wear? Swiss made Rolex watches of course!
https://www.instagram.com/p/BByQX_mQ4nS/
Aniston has been wearing her trademark full yellow gold Rolex Day-Date President for years now. Like many stylish women, she opts for a men's Rolex, which at 36mm in size, is a great, slightly oversized, look for her wrist. Aniston's Rolex President is a full 18k yellow gold version with the matching champagne dial and a smooth domed bezel. The beauty of the Rolex Day-Date is its iconic President bracelet with its curvy three-link construction that wears like a piece of jewelry.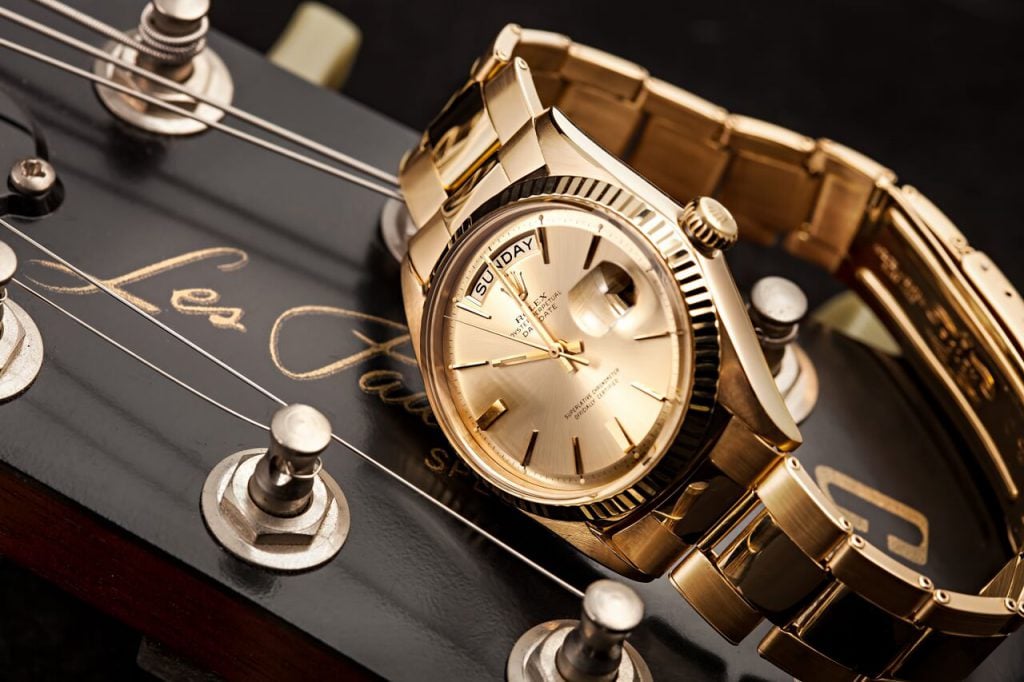 The most prestigious model among Rolex's dress watches, the Day-Date President has been an iconic luxury watch since it made its debut in 1956. It was the first wristwatch ever to indicate both the date of the month and the day of the week written in full. Solely ever made in gold or platinum, it is the timepiece for the most discerning. Three different sizes of the Rolex President are available: the traditional 36mm, the now discontinued Day-Date II which was sized at 41mm, and the latest version, the Day-Date 40, with a 40mm Oyster case.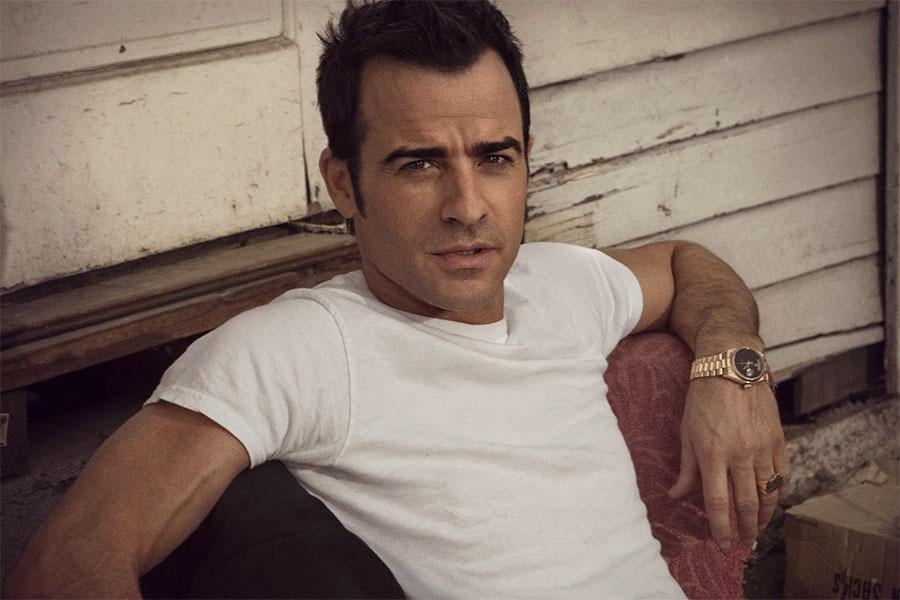 Theroux is also a fan of the Rolex President with his own often seen on his wrist. Like his wife, his version is also in 18k yellow gold but sports a black dial for a very powerful contrast. The black and gold President is topped with a fluted bezel for that characteristic Rolex touch, and the absence of hour markers is a great clean look for the dial.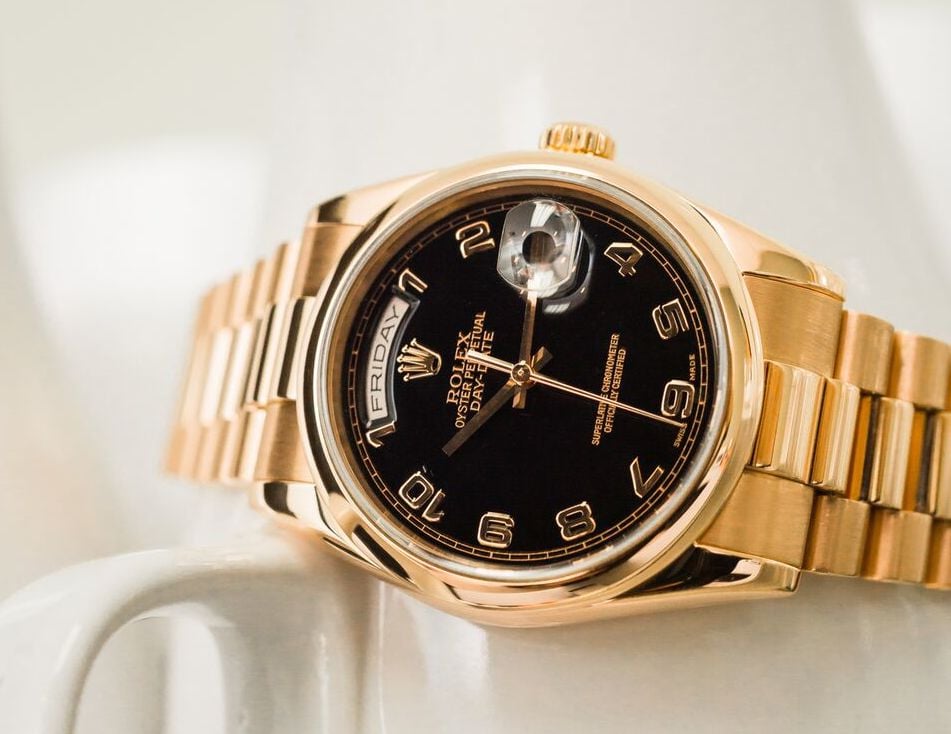 When in the mood for a sportier Rolex watch, Theroux straps on his full 18k yellow gold Submariner. An absolute statement piece, the brand's quintessential diver's watch is particularly luxurious when dressed in gold. The 40mm gold Oyster case pairs fantastically with the black unidirectional rotating bezel and black dial.
https://www.instagram.com/p/BEc8yY8w4rY/
Since the Submariner's launch in the 1950s, Rolex has produced several full gold versions over the course of its history including the vintage Submariner ref. 16808 with the nipple dial, the Submariner ref. 16618 produced from 1990 – 2010, and the current Submariner ref. 116618.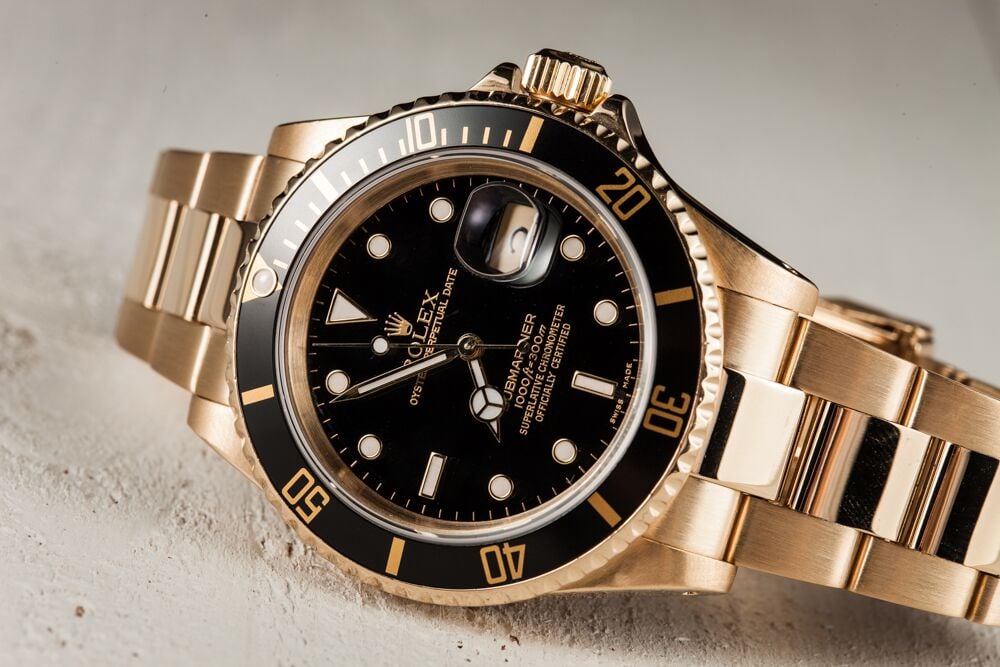 Rolex watches have always been the top choice among celebrities, prized for their excellence and prestige. And judging from Aniston and Theroux's Rolexes, this golden couple won't settle for anything but the best.