Greetings from Iceland. That's not something many luxury watches can say. But the JS Watch SIF N.A.R.T. 1948 hails from the esteemed JS Watch Company in Reykjavik. In addition to being the only mechanical watch brand operating in Iceland at this time, the company also happens to possess one of the industry's finest senses of humor.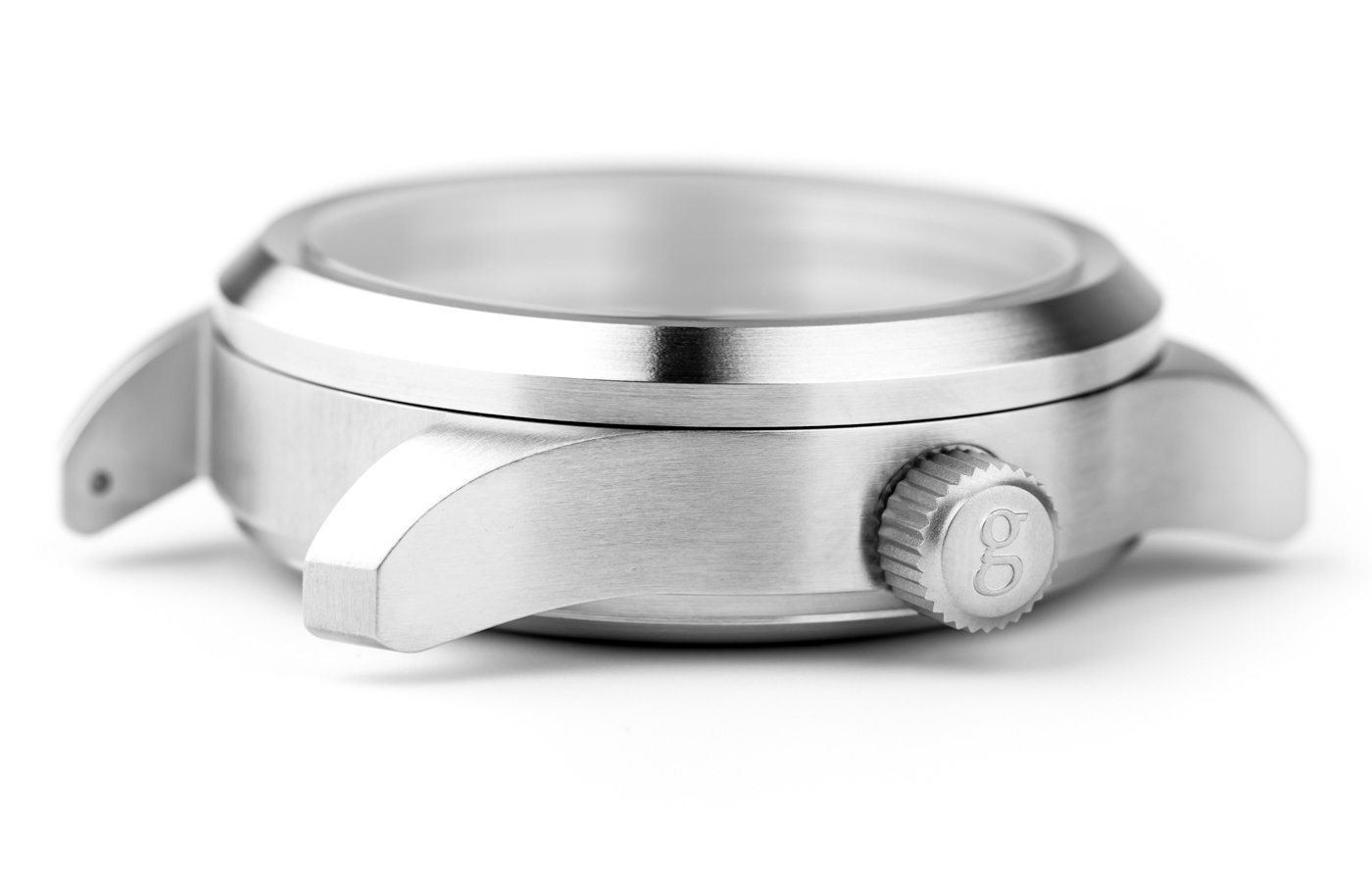 The JS Watch Company SIF N.A.R.T. 1948
For those of you who have never had the pleasure of perusing the JS Watch website, I compel you to pay it a visit. While the advertising campaign that centers on the company's master watchmaker never losing his concentration (while his three, younger (male) colleagues are invariably distracted by a well-endowed bombshell) may be a bit anachronistic for 2019, it's still kind of charming because of the obvious innocence with which the campaign was conceived and executed. And it has to be said, as far as in-house photography goes, theirs really is something to be lauded.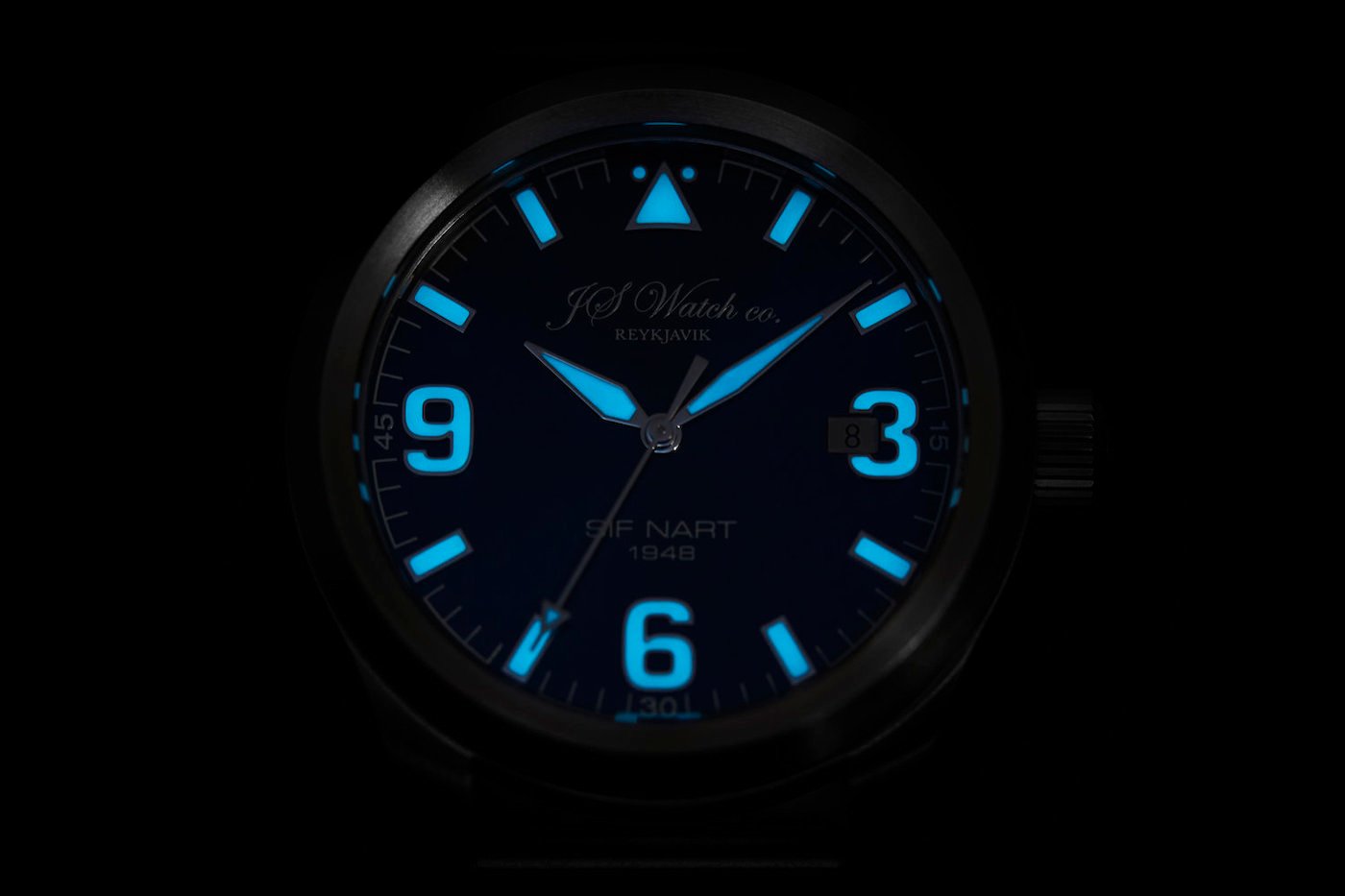 The watches themselves tend to tread a pretty conservative line, built around solid, Swiss-made movements with a 28,800vph operating frequency for the most part. All of the parts that go into these timepieces are reputedly sourced in Europe, which probably explains why the components, however simple they may be, look excellently machined and finished.
My personal favorite model is the SIF N.A.R.T. 1948 watch, created to honor the good work done by the Icelandic Coastguard (N.A.R.T. stands for North Atlantic Rescue Team). The watch is a highly legible pilot style watch that employs luminous Arabic numerals against either a black or blue base. Pleasingly for a watch of this style, the diameter of the brushed stainless steel case is a relatively diminutive 40mm. While the use of 316L surgical grade stainless steel is totally predictable, the fact that these cases are listed as German is less so.
Germany has an excellent reputation for case making, and the JS Watch Co. SIF N.A.R.T. 1948 looks all the better for having suffered that expense during the manufacturing phase.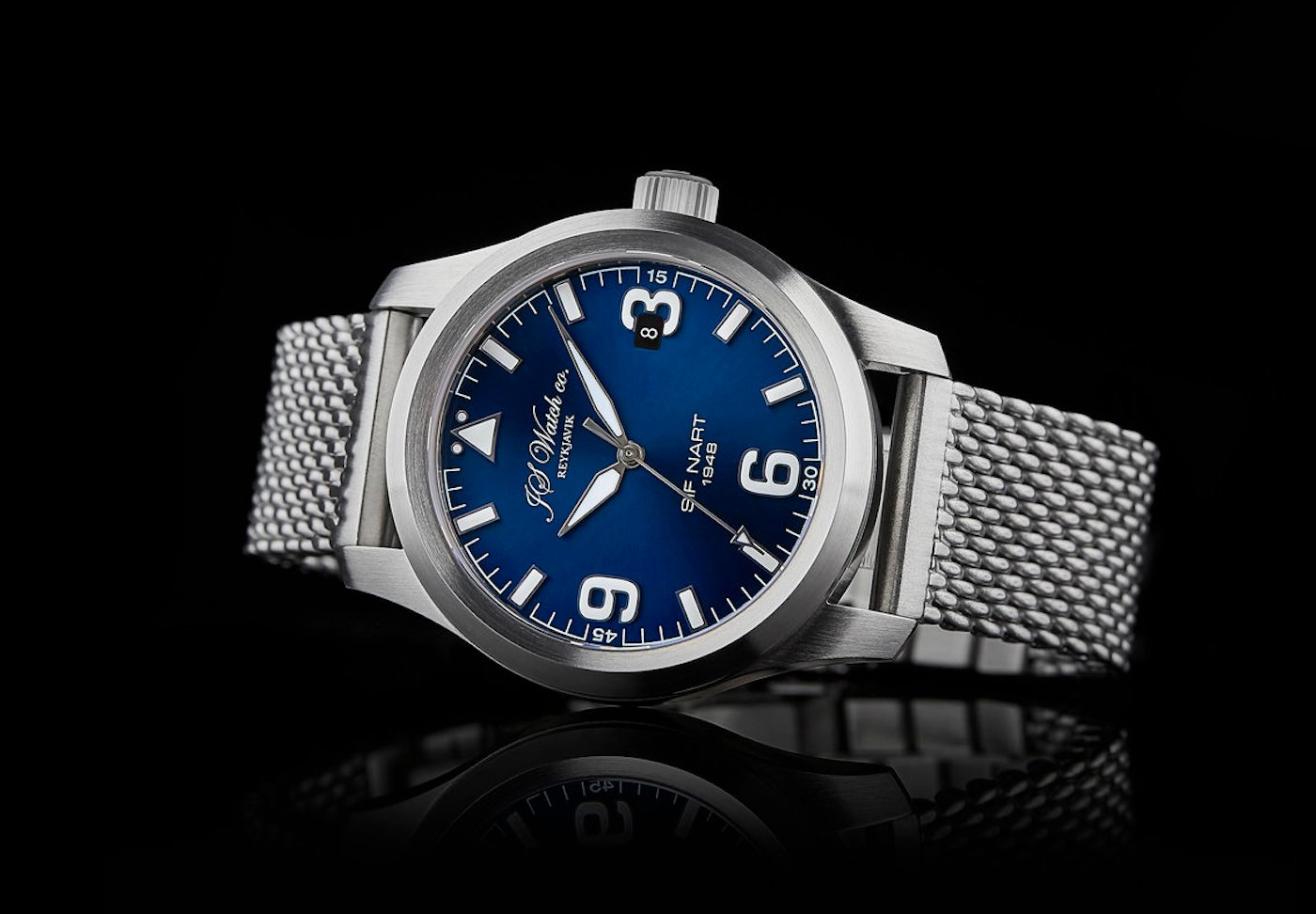 The high contrast dials are viewable through anti-reflective sapphire crystals, ensuring excellent clarity and durability. The blue dial is finished with a sunburst pattern and paired with white numerals, whereas the black dial has a matte surface and traditional green markers.
The date window is located at the standard 3 o'clock position. One of the coolest aspects of this design is how the 3 o'clock date window is nestle so perfectly within the arms of the Arabic three. It's rare that a 3 o'clock date window doesn't foul on or interrupt the hour marker with its presence, so the fact the designers have taken pains to avoid this is highly appreciated.
Even though the blue dial is fitted with a white date disc, it can be switched out for a black one on request. I'm not sure I'd go down that route, but it's a nice option for people who prefer darker date wheels. Although the sunburst blue dial is beautiful, I would probably plump for the black option, and part of that reason would actually be for the color-matched date window.
Both styles are powered by a top grade Swiss movement that shares its architecture with the ETA 2892. The watches have 25 jewels, custom decorations, blue screws, and a rhodium-plated finish, as well as a 40-hour power reserve when fully wound.
One of the major advantages of having two watchmakers in-house is that JS Watch is able to fine tune every caliber that comes through their door to ensure that they are running to chronometer standards.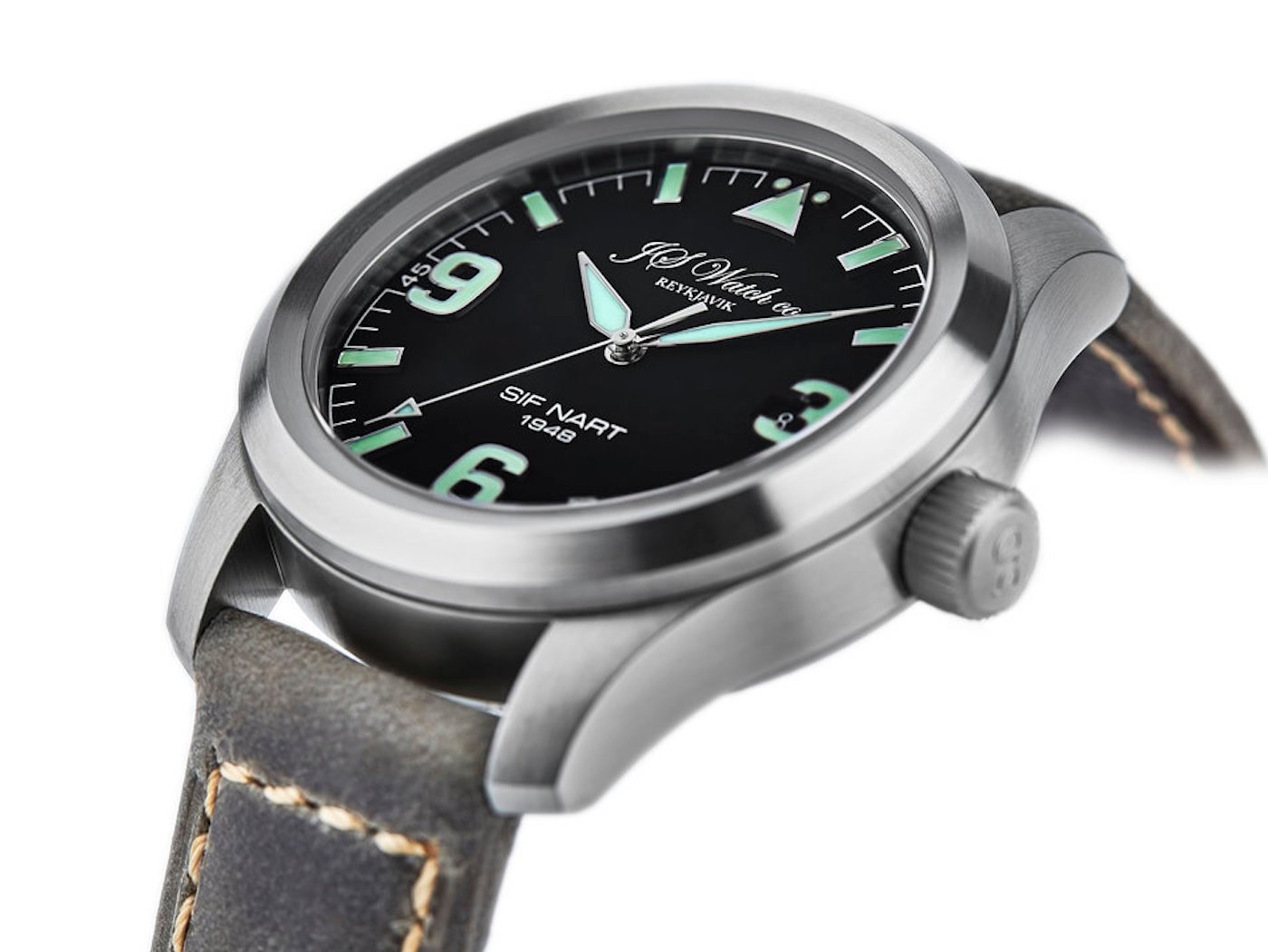 The SIF N.A.R.T. 1948 is water resistant to a startling 1,000 meters. This is thanks in part to the closed caseback and screw-down crown, but certainly aided by the fact that the anti-reflective sapphire mentioned earlier is a whopping 4mm thick. Remarkable, given those proportions, the whole watch comes in at just 13.5mm tall. Although that does give it quite a stout diameter/height ratio, the watch wears incredibly well thanks to the clarity of the dial design.
Speaking of that screw-down crown, it is signed, quite mysteriously, with a lowercase "G". Very little is mentioned as to why, but I would speculate that it is in honor of the brand's master watchmaker, Gildur Sigurdson. He, along with his son and fellow watchmaker, man the benches of JS Watch Co. Sigurder, the younger Sigurdson, has been working alongside his father for 27 years, and will no doubt take the reins of this plucky brand when his father decides to hang up his loupe.
The lug width of the SIF N.A.R.T. 1948 is 20mm, and the straight interior angles of the lugs mean it can carry a wealth of aftermarket straps. In fact, it is often displayed on a patriotic red, white, and blue NATO strap and looks very well on the style indeed.
The standard strap supplied with the JS Watch Co. SIF N.A.R.T. 1948 is a handcrafted Italian leather band with quick release spring bars. But the options don't stop there. Both rubber and nylon straps with JS Watch Co. Reykjavik buckle or optional deployant clasp are available, as is the option of a steel bracelet.
There are lots of reasons to buy watches, but all of the important ones have an emotional grounding. JS Watch Company is, for some reason or another, one of those establishments that I simply want to do well. For quite some time, I liked the company and its self-presentation more than I did its watches. I was willing the brand to bring out a beater I could back. And lo and behold they did it. The JS Watch Co. SIF N.A.R.T. 1948 is the watch I was waiting for. And with a base price of only $2,280, it is the perfect excuse to show a plucky independent a bit of love. 
*All images courtesy of JS Watch Company