A number of leading watch manufacturers make use of celebrity ambassadors as a way of promoting their various products. Allying with famous names can be a highly effective marketing tool, allowing potential customers to live vicariously through their heroes by wearing the same brand.
It is, of course, a matter of complete hypotheticals. Wearing a Rolex is not going to let you play tennis like Federer. You won't suddenly look like Chris Hemsworth if you get yourself a Tag either. But Florentine-based timepiece titans, Panerai have gone that extra step with their new Submersible Mike Horn Edition, and are offering a very select handful of lucky buyers at least a taste of what it would be like to live like one of their legendary advocates.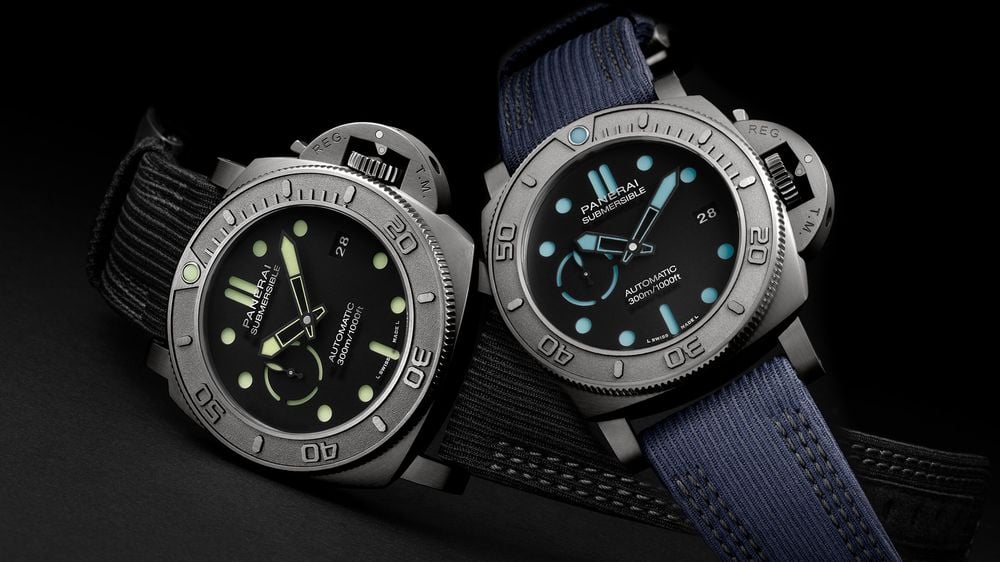 Panerai and Mike Horn
It is difficult to think of a more ideal partner for Panerai than celebrated adventurer, Mike Horn. The South African-born Swiss national is commonly regarded as our greatest living explorer, and is the holder of armfuls of endurance records.
He has been working with the Italian manufacturer for 15 years and they have supported his last four expeditions, which have seen him complete a solo un-motorized circumnavigation of the Arctic Circle, embark on a 60-day journey on skis to the North Pole (in the winter and in total darkness), sail every ocean and cross all six continents on a four-year voyage, and his most recent endeavor – a two-year circumnavigation of the globe which ran through both the North and South Poles.
Along the way he has worked tirelessly to promote environmental issues and bring the world's attention to the harm being done to the planet.
The Panerai Submersible Mike Horn Edition
During their time together, Panerai has created a number of watches for Horn, and this year at SIHH 2019, they unveiled their latest – with a bit of a twist.
Among the slew of new Submersible watches revealed at this year's show were two almost identical pieces, both christened the 'Mike Horn Editions' – the PAM00984 and PAM00985. Besides the color of their lume – green on the former, blue on the latter – there is nothing much to choose between them visibly. However, where the 984 is the standard run model, retailing at just under $20,000, the 985 is limited to just 19 examples and will cost you exactly double.
You would be right in thinking that the blue Super-LumiNova is not the only thing responsible for the difference in price. The reason for the jump is something very special indeed. Those fortunate enough to get their hands on the watch will have the chance to join Mike Horn on a once-in-a-lifetime experience, accompanying him to the polar ice floes of the Arctic Ocean for several days of survival training and to learn more about the region's fragile ecosystem. In terms of expert guidance, this is akin to having Tiger Woods critiquing your swing or Ronaldo teaching you keepie-uppies.
It is an inspired move by Panerai to give their customers far more than merely a watch, but to furnish them with something money literally can't buy – an absolutely unique opportunity unavailable to others at any price. What's more, it wasn't the only 'experiential' model released this year. Alongside it are the Submersible Chrono Guillaume Néry Edition – which gives wearers the chance to go free diving in French Polynesia with Néry himself, and the Carbotech Marina Militare Edition – where you can train alongside the Italian Navy's Diving and Commando Group, should that be your thing.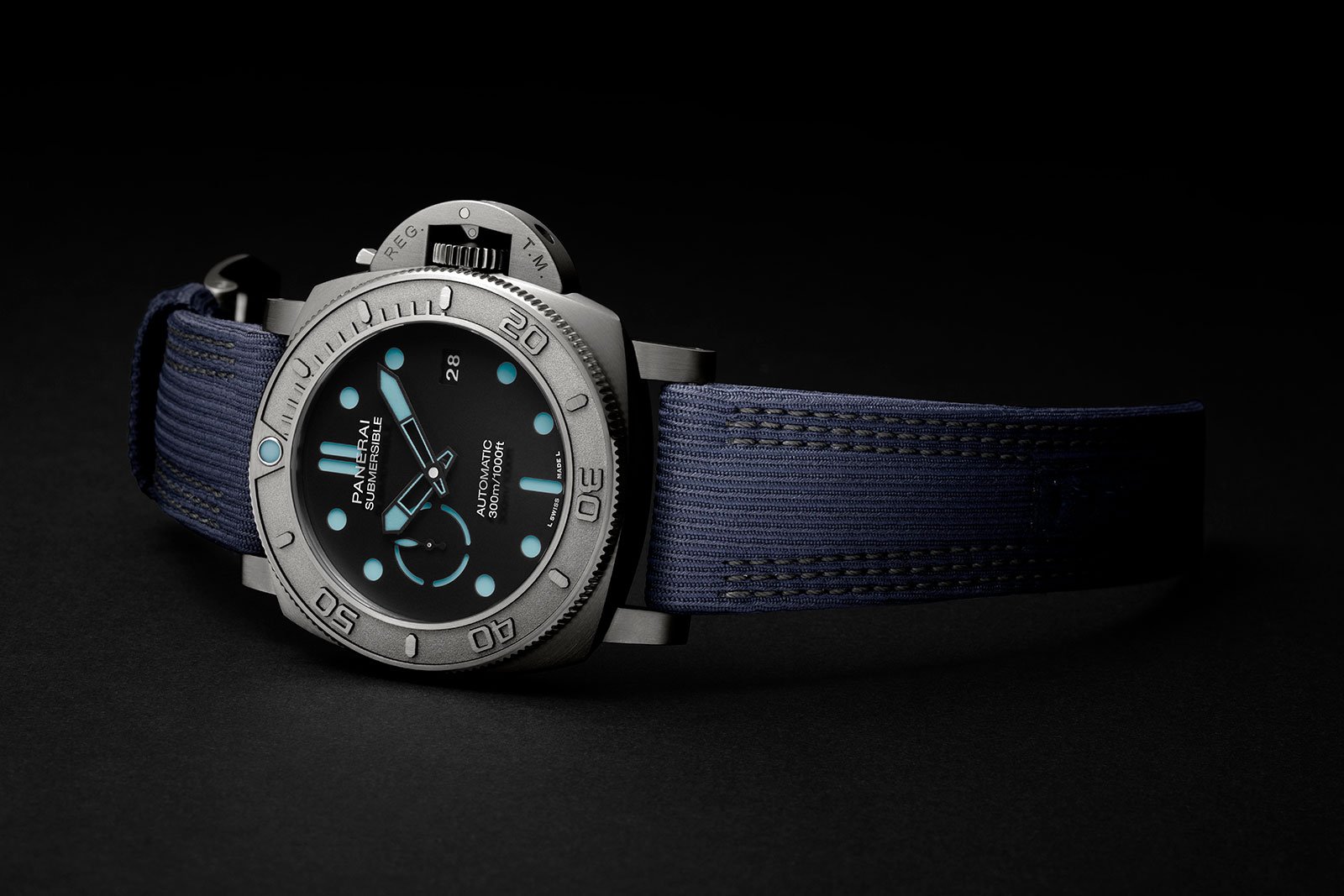 The Watch
Both Mike Horn Edition Submersibles weigh in at a hefty 47mm, in keeping with the oversize dimensions of many of Panerai's most famous creations. Typically bombproof in construction, the case is forged from 80 grams of EcoTitanium, a recycled alloy the brand has been instrumental in bringing to the industry. As well as the middle case, the bezel, caseback, crown and its iconic guard are all crafted from the reclaimed metal.
Inside, the manufacture workhorse, the caliber P.9010, provides the ticks, with a 28,800vph frequency and twin barrels giving the prerequisite three day power reserve. Water resistant to 300m, the solid caseback is engraved with Mike Horn's signature and etched with representations of various marine critters.
The strap – lining up with Panerai's commitment to sustainability, is created from PET, a polymer resin salvaged from plastic drink bottles. Each strap takes three bottles out of circulation and the brand is in the process of releasing a line of similarly eco-friendly bands soon. The regular Mike Horn Submersible is fitted on black, while the special edition sits on blue to match its lume.
One other unusual aspect shared by both pieces is the dial text, which is not actually on the dial itself but rather imprinted on the underside of the crystal. And, as the Submersible collection is now established as its own separate range, the Luminor name is nowhere to be seen.
Beyond the Watch
Coupling what is a fairly pricey watch with such an incredible experience is a wonderful way for Panerai to give something back to their fans, who must rank as some of the most loyal and passionate of any brand. Exclusivity is the height of luxury, and getting the opportunity to share in the adventures of a living legend (however briefly) is going to give a tiny handful of Paneristi a few memories and stories to last a lifetime.