For every trend, there is a Rolex that matches. Rolex luxury watches are timeless, innovative, and exude quality. Below are some ideas regarding the newest Rolex models that befit each trend.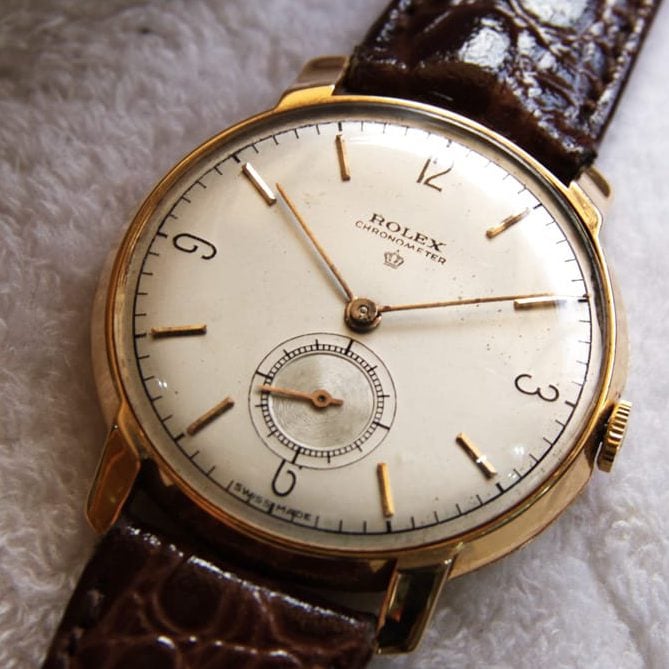 Let's Talk Leather
Leather on a Vintage Rolex is timeless. This season's hottest fashion trend is dark leather. Whether one alludes to somber gothic fashion, vintage, or just elemental protection, leather can never go wrong with a perfect Rolex complement. A black dialed and vintage Submariner with a leather strap would work perfectly for this trend. After all, leather always pairs with leather. And don't worry about shielding your watch from the Winter rains; the Submariner is waterproof up to 330 feet.
For some vintage Rolex watches ideas search for these popular phrases:
vintage Rolex watches
vintage Rolex Oyster Perpetual
vintage Rolex prices
vintage Rolex Oyster
vintage Rolex Submariner
vintage Rolex Datejust
vintage Rolex watches for sale
vintage womens Rolex
Fur
You wore the fur, now wear the accessory. A demure leather band with a splash of glitz, the Oyster perpetual DateJust features a black lacquer dial with 262 diamonds striped across the dial. Ten diamond-set hour markers and 18 ct pink gold hands make this watch teeming with embellishments. The bezel features 60 baguette-cut diamonds, one for each second, and 120 diamonds on its edge, exuding the wealth of its wearer.
Ornate
Rolex's new oyster perpetual Cosmograph Daytona features an all-the-colors-of-the-rainbow sapphire bezel and diamonds set in yellow gold. The black lacquered dial features yellow gold crystal counters, creating stark contrast. The oyster bracelet features a beautiful gold hue, an excellent companion for white or gold tones.
Office Wear – Leisure Suits, Slime-Fit Trousers, And Peplums
Bold-colored prints or dark colors are a must. Leisure suits and Peplums take bold-colored prints and dark, classy hues to a whole new level. Slim-fit trousers range from luminescent blue, white and patterned. To complement or contrast these tones, consider a yellow or white gold watch. The Rolex Lady DateJust and DateJust Lady 31 both feature yellow or white 18 ct gold dials with certain numerals or numbers highlighted by precious stones. The Lady DateJust is yellow gold with a President bracelet and fluted bezel. The 18 ct gold, Roman numeral dial features a larger VI numeral with 11 rubies, great for complementing red outfit tones. The Datejust Lady 31 is an Oyster bracelet watch featuring a dial with 8 diamonds and large 6 and 9 numbers with 16 rubies each. If yellow gold is not your style, you can always go with the white gold and diamonds version of these models, the only difference being sapphires in place of rubies.
If you're on the market for a fashionable ladies watch, you can always look up guides that help you get to where you need to go.