When it comes to vintage Rolex, it is the tiny, almost undetectable differences that account for thousands, even tens of thousands of dollars in value. Among Submariners, several references stand out and are highly regarded by aficionados and collectors. Certainly, all models from 1954 (the first year the watch was introduced) are extremely valuable, but so are several other references because they mark important points in the Submariner's history.
In The Beginning…
One particular reference to note is the 5508. By no means was it the first Submariner, certainly vintage, but rather it represents a crossroads in the watch's history. Before the 5508, there were incongruences among Submariner dials. Some featured dials with hour markers- similar to those on contemporary Submariners, while others contained Explorer-style dials with 3, 6, and 9 indicators.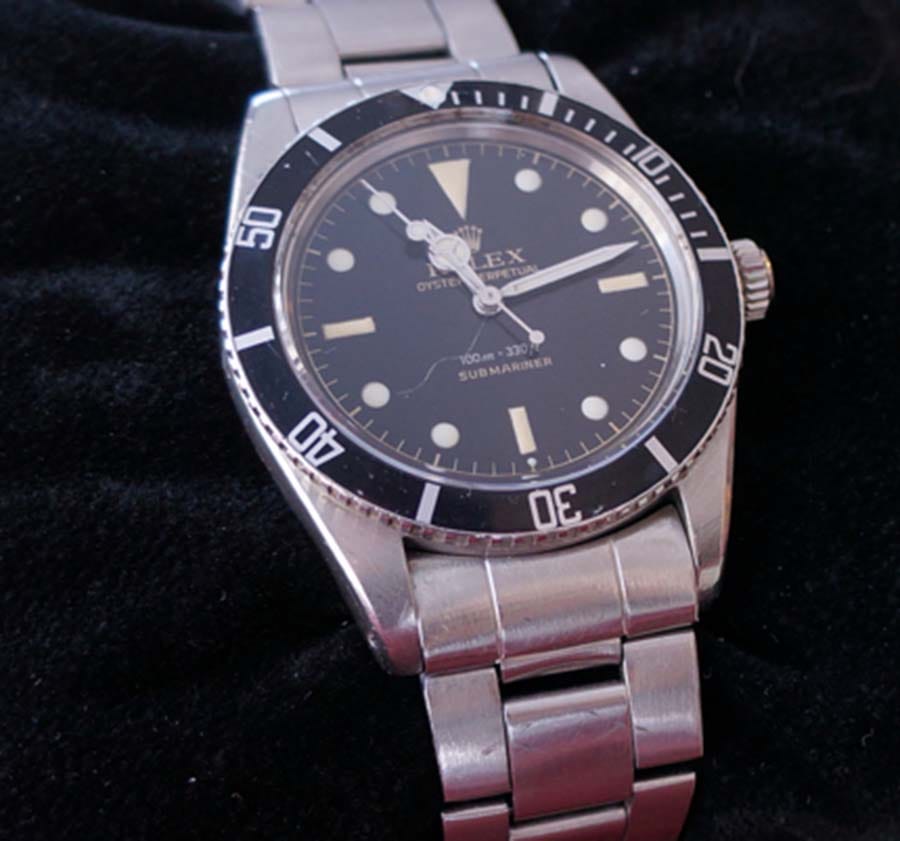 Changes
During its production in the late 1950s and early 1960s, the reference 5508 only featured dials with hour markers. It also added first fifteen minute markers to the bezel, a change that is still present on Submariners today. Another key adjustment that came with the 5508 was the switch in Submariner reference numbers to the 55xx model, which lasted all the way into the 1990s.
Powering the reference 5508 is a caliber 1530 nickel-finished lever movement, featuring 25 jewels and a monometallic compensation balance. Both this movement and the one that came before it (caliber 1030) are known as "butterfly movements" due to the shape of their rotors, however, the caliber 1530 is more modern and reliable than its predecessor.
While the reference 5508 marked a company trend towards standardization, it was also one of the last references to feature characteristics that were emblematic of the very first Submariners. Chiefly among these features is the lack of crown guards. Although crown guards are now a quintessential element of the contemporary Submariner, none of the first references had them– a change that took place shortly after the 5508.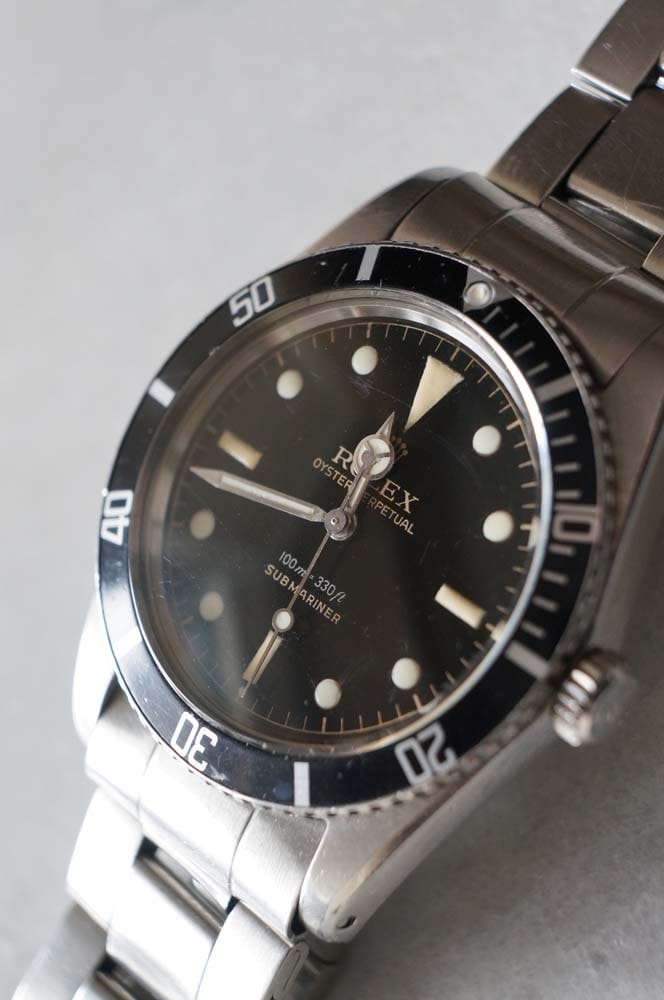 Don't Miss This Detail
An additional classic feature of the 5508 was its depth rating. The very first Submariner (reference 6204) had a water resistance of 100 meters, and the vast majority of Submariners that followed also featured 100-meter depth ratings. The reference 5508 was the last Submariner to have this water resistance, with subsequent references featuring depth ratings of 200 meters or more.
The Rolex Submariner Reference 5508 is highly regarded because it is both the first and the last to feature certain pivotal characteristics. When a company has been around for as long as Rolex, and when it has made as few changes as it has to the Submariner, references that mark the end of certain features and the beginning of others certainly have their place in the hearts – and on the wrists – of true collectors.