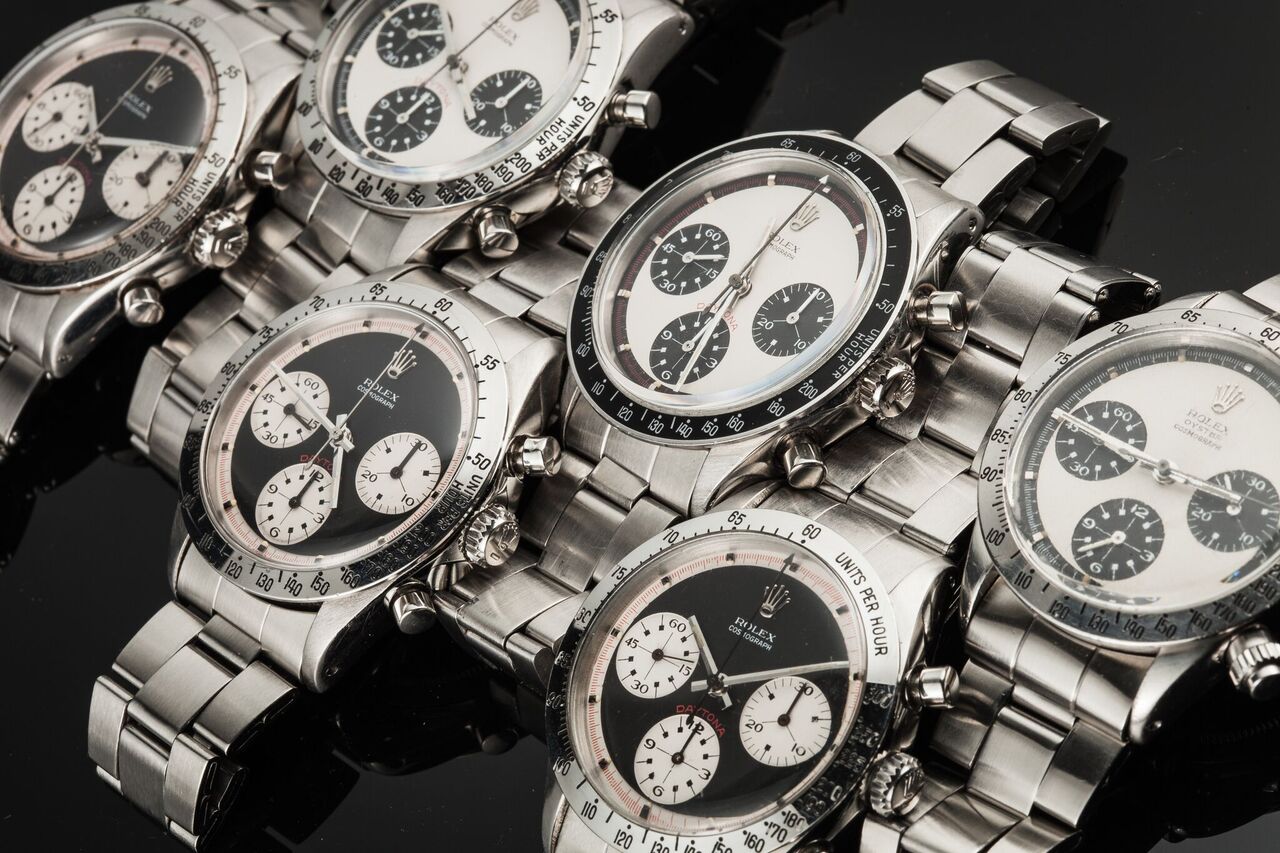 Since the US leg of Formula 1 is set to take place this weekend – October 21 – 23, 2016 – in Austin, Texas, it's time to take the Daytona sports watch out for a spin. As the watch that's both inspired by adrenaline-fuelled motorsports and named after the center of auto racing, the Daytona is the only luxury chronograph to wear during the fast-paced weekend.
Rolex and Formula 1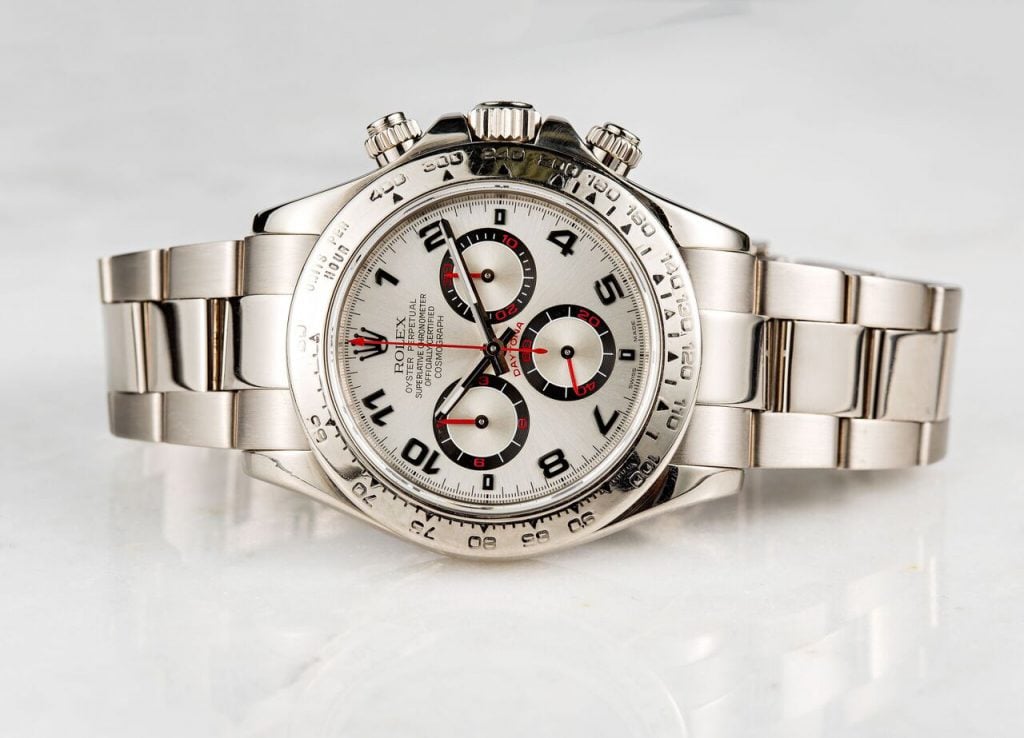 In early 2013, Rolex joined forces with Formula 1 to become their Global Partner and Official Timepiece. In the car racing world, it doesn't get more impressive or action-packed than Formula 1. Glamorous, international,  and downright exciting, Formula 1 spans across 21 countries in five continents. Therefore, it makes complete sense that the very best event in car racing would team up with the very best brand in luxury watches.
The Formula 1 United States Grand Prix will take place at the Circuit of the Americas in Austin, as it has done since 2012. The circuit length is 5.51km (3.4 miles) and with 56 laps to complete during the race, that's a total race distance of 308.405km (192 miles). The stands can accommodate over 120,000 fans who will come out in droves to witness this year's edition of the US Grand Prix.
Rolex Cosmograph Daytona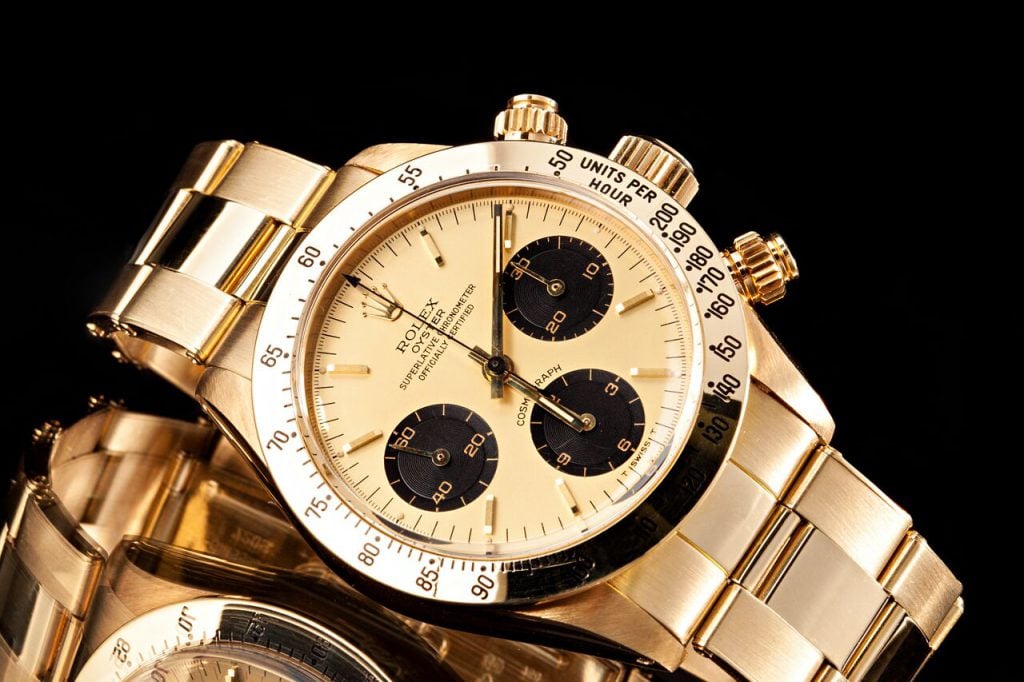 In 1963, Rolex debuted the Rolex Cosmograph, which would later officially include the name Daytona as a nod to Floridian city of speed. The brand's line of chronographs, the Daytona has a rich history of incredible watches sought-after by collectors from around the world. For instance, Paul Newman Daytonas are some of the most popular vintage Rolex sports models with recording breaking auction prices. Distinguished by their sporty flair with a touch of Art Deco, the Daytona Paul Newmans are great looking vintage watches.
The Daytona is available in a range of materials including stainless steel, various shades of gold, and even platinum. Moreover, there are even plenty of two-tone Daytona models to choose from. While the overall design of the Daytona remains relatively untouched over the years, the collection does offer plenty of versatility.
A notable model within the collection is the Daytona anniversary edition in platinum. Released in 2013 to commemorate the Daytona's 50th anniversary, the ref. 116506 features a platinum case, matching platinum bracelet, brown ceramic bezel, and ice blue dial.
Another standout Rolex Daytona is one that came out this year — the stainless steel Daytona ref. 116500LN with a black ceramic bezel. Rolex fans had been waiting a long time for this particular model, so its release caused plenty of excitement.
So whether you opt for stainless steel or gold, vintage or modern, the timepiece most fitting for Formula 1 weekend is, without a doubt, the Rolex Daytona.