Even people who do not wear watches are familiar with the Rolex Submariner sports watches. Without a doubt, it is the most popular watch in Rolex's history, and it is by far the most recognizable watch produced by any luxury manufacturer. With that in mind, not all Submariners are considered equal. It is the subtle differences between the references – as well as their place in the Submariner's history – that separates a collector's prize from a run-of-the-mill dive watch.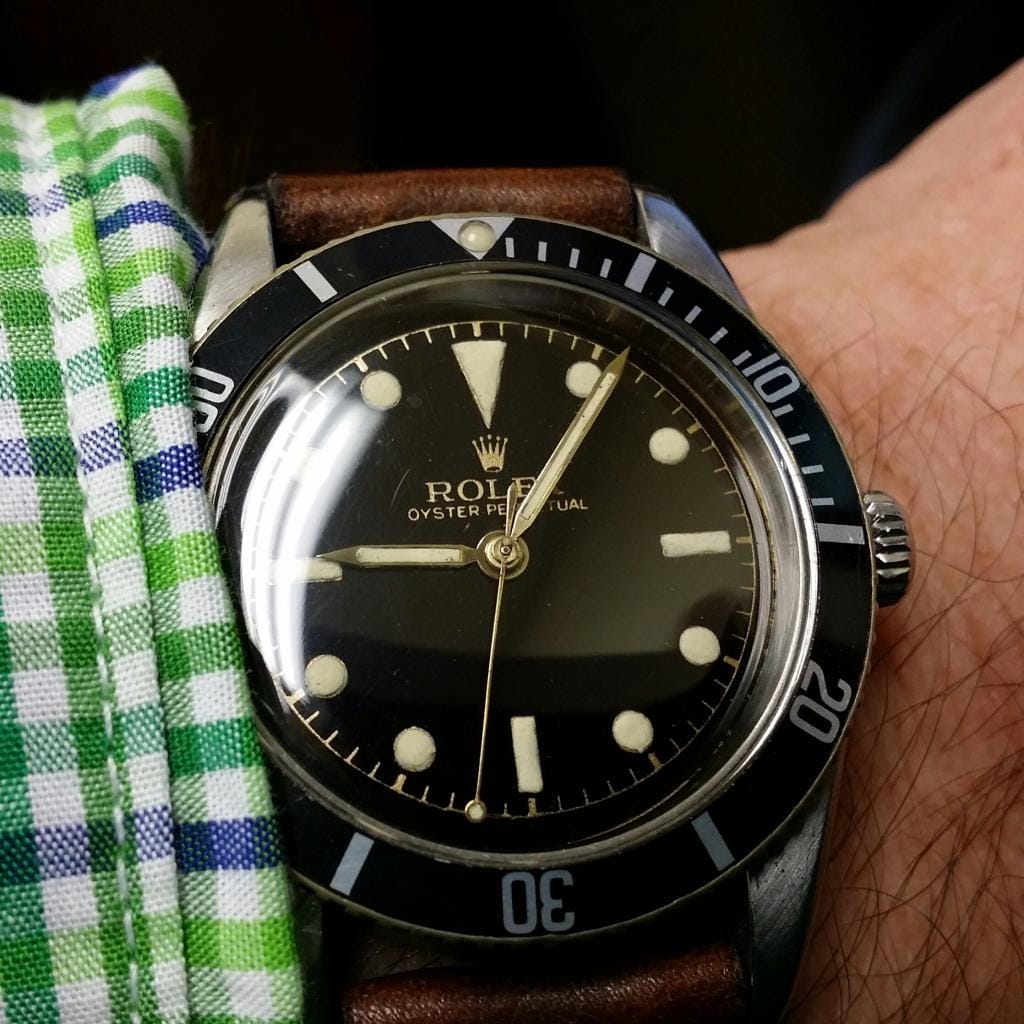 Embrace The Submariner 6205
In regards to vintage Rolex, collectors often seek out references that hold some significance in the company's history. Although it was not the first Submariner, the reference 6205 was the first to employ a variety of characteristics that are now emblematic of the legendary watch.
Rolex first released the Submariner in 1954; that year, three references were produced: the 6204, the 6200, and the 6205. It is widely agreed-upon that the classic reference 6204 Submariner came first, however there is speculation as to which reference followed since the difference is only a matter of a few months. All three references are highly sought-after by collectors, however, the reference 6205 doesn't get quite as much attention as the others, despite playing a very important role in the Submariner's history.
One Year of Production
Part of what makes the reference 6205 so rare is that it was only produced for one year. However, what makes it truly special is that it was the first Submariner reference to feature "Mercedes hands", and the first to have the name "Submariner" actually printed on the dial. A few very early editions of the 6205 lacked these characteristics (and as a result, are very valuable), however every Submariner produced since has featured these now-iconic traits.
While the reference 6205 features characteristics that became traditions for contemporary Submariners, it also possesses qualities that make it unique. Most notably, it has the Submariner wording on the dial, however no depth rating is printed. All modern-day Submariners feature both the name and their depth ratings, while the reference 6205's closest relative, the 6204 lacks both markings entirely.
Additionally, the reference 6205 is a "small crown" Submariner, and lacks crown guards and first-fifteen minute markers on the bezel. While these features (or lack thereof) are not exclusive to the 6205, they do help separate it from later references and other vintage models such as the "big crown" reference 6200.
Although it was not the first Submariner reference that Rolex produced, the 6205 certainly was one of the most important. The reference 6204 was the first, and the 6200 is considered the "Holy Grail" for Submariner collectors, however the 6205 may be one of the most important references because it is actually the one that gave the iconic watch its name. Not only is it iconic, but its deep history brings additional value.