If you are looking for a classic vintage Rolex watch to add to your collection, the Rolex Oyster Date ref 1501 is a fine choice. Designed to be worn daily, ref 1501 offers quality craftsmanship and, despite being a vintage watch, a sleek and modern look.
The 1960s and 1970s were some of the most memorable watch production periods in history, offering some of the best vintage Rolex watch models available today. Ref 1501 does not disappoint. Released in the 1970s, this vintage watch offers a classic design that never goes out of style. The watch's 34 mm case is waterproof and available in stainless steel, 18k yellow gold or 18k pink gold. The versatile dial can be either silver or black matte with silver index markers. Like other Date models, ref 1501 features a date window at the 3 o'clock mark, replacing the index marker. The dial is topped with a sapphire crystal and Cyclops window above the date aperture for better clarity. An engine turned bezel, matching metal Oyster bracelet and screw-down crown complete the watch's sleek look.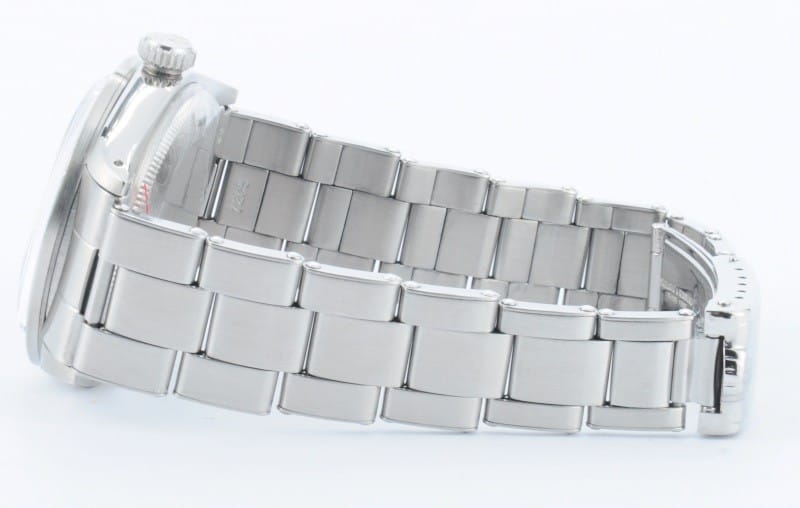 Ref 1501 is powered by a high-grade Rolex caliber 1570 automatic 26 jewel movement. The watch also features straight-line lever escapement, shock absorber, monometallic balance adjusted to temperatures and five positions, self-compensating free sprung Breguet balance spring and Microstella regulating screws for precision and durability.
Collectors who are seeking a classic vintage Rolex Date model should consider ref 1501. Because the watch is designed to be worn on a daily basis, it can be worn in nearly any environment including the office, golf course, at home, at a board meeting or even at a formal dinner. Ref 1501's classic design, durability, and precision make it a timepiece you can reliably wear daily for years to come.