The Submariner has a history that has fascinated Rolex watch lovers for decades.  First produced in 1953 and presented to the public at the Basel watch fair in 1954, the Submariner's first model was Reference 6204.  This watch featured a bi-directional bezel and a luminous dot on the end of the sweep second hand.  Soon, the 6200 became the "standard" Submariner, featuring a big crown that could be manipulated even while wearing gloves.
A Gold Rolex To Remember
The 1680 Gold Submariner is the first to have a reference date window and was manufactured by Rolex for Tiffany Co.  The 1680 was also the first gold Rolex and featured second marks on the bezel between 0 and 15 for more accurate use as a timekeeper for racing and other activities.  This watch would eventually evolve in to the 16800 with a sapphire crystal.
When the Submariner Ref. 1680 was produced, it was recognized as the first Rolex to offer a gold option, so a golden anchor was also produced to go with the watch.  This tiny gold anchor was loosely tethered to the watch with a cord and featured the numerals "200" on its face near the joining of the shaft of the anchor and its hook.  This is a reference to the fact that the Submariner watch of the time was designed to be water-resistance to 200 meters in depth.  On the other side, the number 660 refers to the same measurement in feet.
What is Great About the Submariner 1680
Many people prefer the look and feel of the old Submariner Rolex watches for a variety of reasons.  These aficionados claim that:
Vintage submariners have a thicker crystal made of acrylic which is shatterproof.  However, these crystals do scratch more easily than today's sapphire crystals.
The 1680 features a matte dial that gives it that "tool box" old-school look.  Many claim that the 1680 looks more like a real diving watch than its modern brothers.
The 1680 has great movie associations, with Robert Redford wearing one in All the President's Men.
Rarity.  Vintage 1680s are difficult to find, making them more valuable and, to many, more interesting.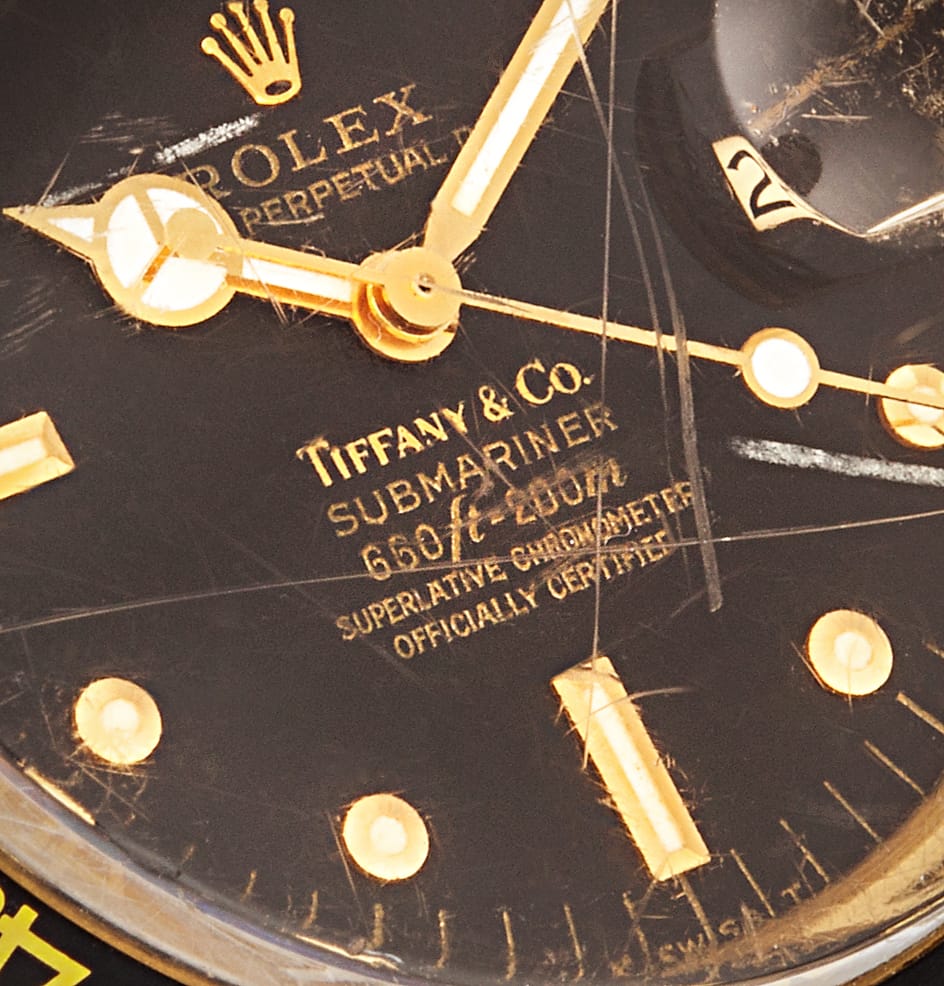 Whether you prefer the look and feel of the vintage Submariner 1680 Gold or a newer version of this great Rolex line, your watch is sure to be sturdy and function flawlessly with proper maintenance and care.