Welcome Rolex Watch Buyers of Phoenix!
Buy, trade and sell Rolex watches in Phoenix at the best prices from Bob's Watches. Browse our inventory of certified pre-owned Rolex timepieces or click here to sell Rolex watches Phoenix.
Rolex Watches Phoenix:
Buy Certified Rolex Watches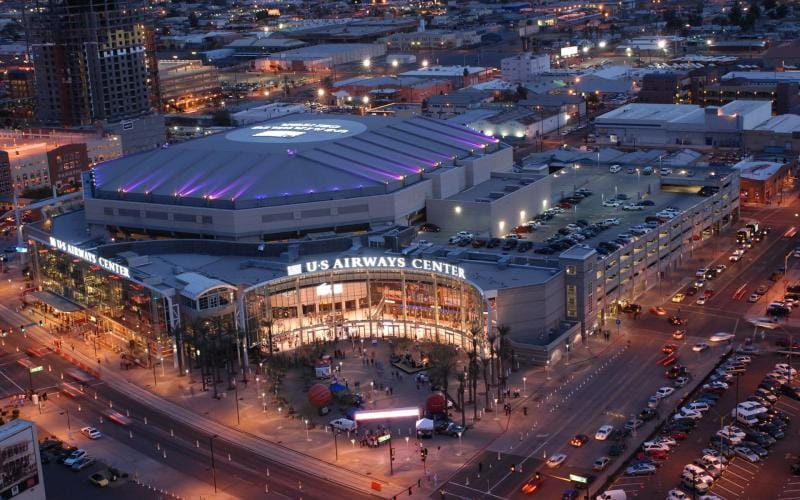 Phoenix is one of the top destinations for vacation and quality living in the world. An ever-growing metropolis that is home to four Fortune 500 companies, it is about time that there was a reputable retailer for a used Rolex. Phoenix residents have found that the best deal on a pre-owned Rolex watch can be found at Bob's Watches, the only online Rolex retailer that openly publishes both the buy and sell prices for each watch. Bob's Watches also guarantees that every watch on our website is currently in-stock and available for purchase.
Whether you are looking to buy a Rolex to reward yourself, or if you are trying to find the perfect gift for your husband or wife, or perhaps you are looking to receive a fair price on a Rolex watch you are looking to sell, Bob's Watches is here to help. We are the most trusted name when it comes to purchasing a used Rolex. Phoenix residents can save up to 50% on certified pre-owned Rolex watches through us, an authorized Rolex reseller. Call toll-free at (800) 494-3708 for more information.
When you call us to say "I want to sell my Rolex," Bob's Watches will make the most competitive offer. For more information on selling your Rolex, click here.
Phoenix Loves Bob's Watches
Whether you actually play for the Arizona Cardinals or are just a fan, the Rolex watch – the legendary Swiss timepiece with the second hand that gracefully swoops and never ticks – is the perfect accoutrement for your trips to The University of Phoenix Stadium. Whether you are dining at Nobuo at Teeter House or admiring the artwork at the Scottsdale Museum of Modern Art, let Bob's Watches provide you with the right accessory for the occasion.
Why Choose Bob's?
Bob's is the #1 trusted name in pre-owned Rolex
Bob's is rated "A" with the Better Business Bureau
Free FedEx insured shipping
3 day unconditional money back guarantee
Save hours of comparison pricing
No sales reps or haggling
Phoenix is Among the Fastest Growing Cities in America
According to Wikipedia.org, Phoenix is home to the country's best and most authentic Mexican food. A lot has progressed economically in the past few decades in our humble city. We've come a long way since the days of the Five C's – copper, cattle, climate, cotton, and citrus. Now, crime is on the decline and culture is on the upswing.
Top Phoenix Attractions
Heard Museum
Chase Field
Desert Botanical Garden
Piestawa Peak and Camelback Mountain
Boyce Thompson Arboretum
Rawhide Western Town and Steakhouse
Phoenix Zoo
Apache Trail
Dinosaur and Gold Canyon Ranch Golf Courses
Frank Lloyd Wright's Taliesin West
Rolex watches are known for its quality and durability. Used Rolex Watches, among the safest investments you can make, have been known to appreciate in value over time. Bob's Watches was founded on a belief in customer service based on trust. Put these two together, and it is no wonder why Phoenix has taken to Bob's Watches to take care of all of their Rolex needs.
Used Rolex for Phoenix at Bob's Watches – The Rolex Exchange
Bob's Watches is more than a retailer; it's an education into the history of this remarkable, timeless brand. A visit to our website is all that is needed when you want to learn about each of Rolex's unique models – from the Submariner and the Datejust, to the President and the Daytona. We enjoy making informed consumers out of all of our visitors. We will never overload you with information, nor will we pressure you to "Buy Now!"
A Rolex watch is an heirloom passed down from generation to generation. It is not a purchase to be taken lightly. Whether you are an avid collector or a first-time novice, Bob's Watches will have something informative for you to take away. There is a reason the Rolex watch was the preferred timepiece for U.S. Presidents like Dwight D. Eisenhower and John F. Kennedy, legends like Paul Newman and Chuck Yeager, and yes, even 007 James Bond. Bob's Watches recognizes and celebrates the legacy of Rolex watch for it is one of elegance, beauty, and sophistication.
And now, a used Rolex for Phoenix residents has never been more affordable. Those who are priced out of the market for a new Rolex can find a treasure at an obtainable price. You deserve to be rewarded for your hard work and effort, and nothing quite does the trick like a Rolex. Bob's Watches even offers used Rolex watches that were previously owned by historical figures like Blue Angels leader and war hero Commander Dusty Rhodes.
Bob's Watches has made purchasing a used Rolex easier than ever before. Enjoy our free shipping policy, our three-day "no questions asked" money-back guarantee, and our one-year warranty. The only thing we enjoy more than a new customer is a returning customer, and we have designed the Bob's Watches experience to ensure that you will want to come back again and again.
Once again, for more information, the number you need to call is (800) 494-3708.