With a bit of common sense and enough cash in the bank it's not extremely difficult to assemble an impressive collection of vintage Rolex watches. Putting together a collection of contemporary watches that can literally stand the test of time is an altogether different animal, however. So it's an extremely interesting lesson in curating when a major auction house decides to feature such a collection in one of its sales.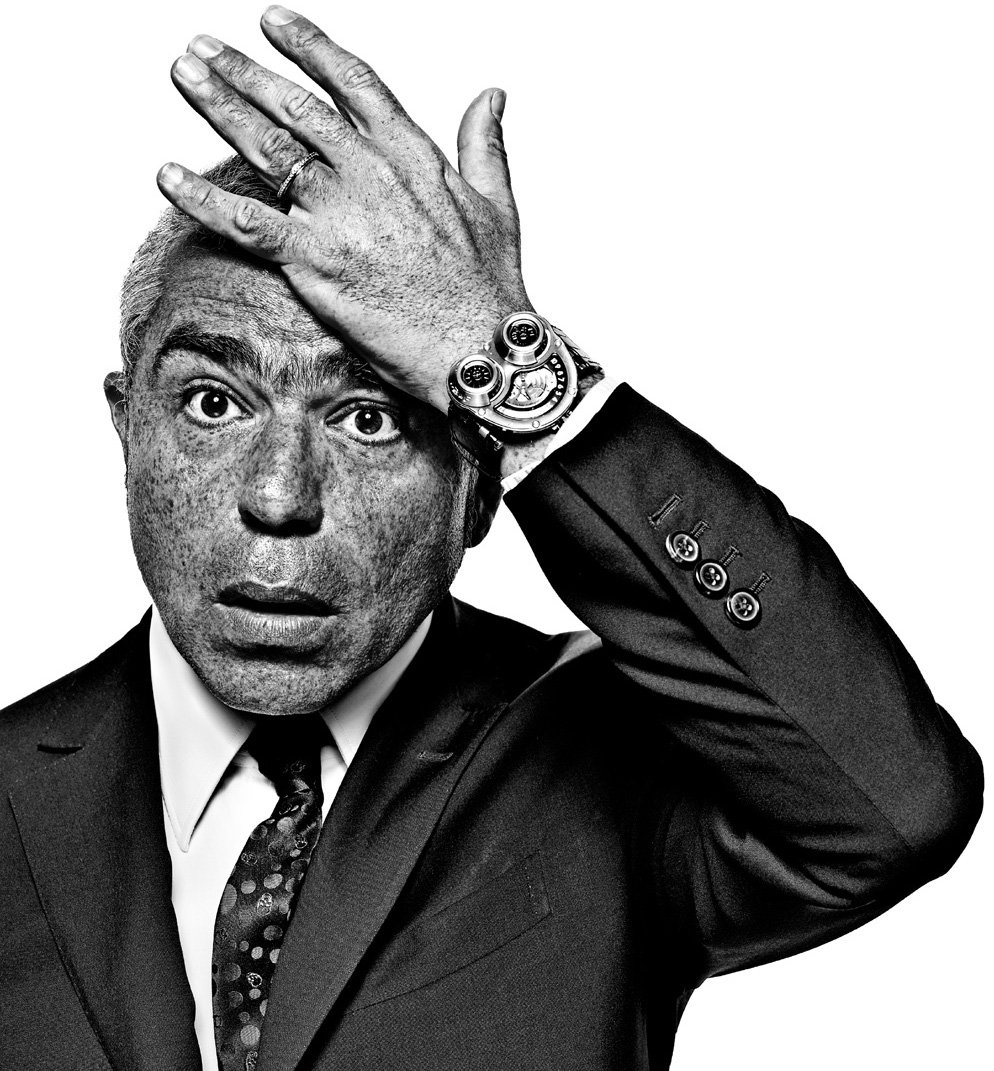 Take Phillips' Hong Kong Watch Auction: Four on May 30, which will include over 40 pieces from the Laurent Picciotto Collection of Contemporary Watches. So who's Laurent Picciotto and why should we care? We can take a peek into his luxury watch collection later. For now just listen to Phillips Watches Senior Consultant Aurel Bacs, one of the watch collecting world's most important figures.
Laurent Picciotto
"Laurent Picciotto is cool, and so is his watch collection," Bacs says. "It is a perfect mirror of his personality. There are people who simply purchase watches and there are consumers, but Laurent always had an encounter, relationship or story as the starting point before adding a watch to his collection. This is why this watch collection is so unique, each watch is telling us a personal and fascinating story." Of course, Picciotto isn't just some guy off the street; he's a renowned Parisian watch retailer who "has been a driving force behind the rise of contemporary watchmaking for the last 30 years," whether it makes the SIHH fine watchmaking list or not, as Phillips puts it. In addition to running Chronopassion, which first opened for business in 1988 as a Gerald Genta boutique, he was one of the original founders of Richard Mille.
Luxury Watches
Picciotto also opened the very first Audemars Piguet Boutique in 1997 and the first Hublot Boutique in 2007. "A champion of independent watchmakers in the new millennium" according to Phillips, Picciotto lent his support during the inception of leading brands including MB&F, Urwerk, and HYT, "which in turn allowed him to add unique pieces to his personal collection." Pieces on offer from his collection which will be featured in the May 30 sale include examples from Audemars, Mille, Hublot, Panerai, MB&F, Bell & Ross, and Jaeger LeCoultre – the last being an ultra-rare and out-there  Baccarat crystal bubble-shaped 80th anniversary Atmos clock with moon phases designed by Marc Newson. None of Picciotto's pieces are extremely expensive, and this isn't about money but the sort of avant-garde taste which very few men, Picciotto among them, can pull off with aplomb.