The passing of Sir Roger Moore represents a truly sad time for the millions of fans who grew up wishing to someday emulate his ultra-suave and equally deadly James Bond. Those who also count themselves as watch enthusiasts know that beyond bringing 007 into the modern era when he took over from Sean Connery with 1973's Live and Let Die, he holds the further distinction of having worn one of the most interesting and important Rolex watches ever on screen.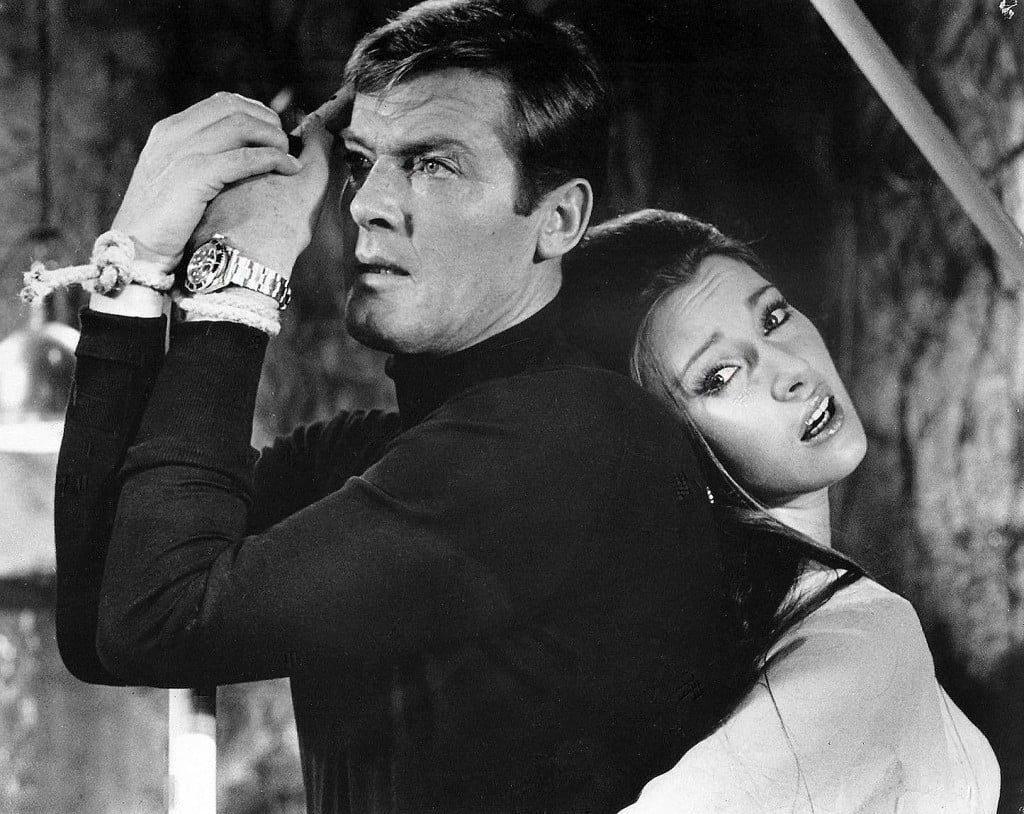 Roger Moore and His Submariner
We're talking about the legendary Ref. 5513 "Buzz Saw" Submariner, modified for the film into one of the most famous Bond gadgets ever. A vintage Rolex timepiece that stood the test of time. According to the script it was kitted out with a buzz saw bezel able to cut through rope, as well as the ability to project a "hyper intensified magnetic field" capable of deflecting bullets. Of course, Bond being Bond, he uses the latter function to unzip a Bond Girl's dress instead.
A Bit of Buzz
Phillips sold the watch at auction for $363,000 in 2015, though today we expect it would bring in more than double that amount. You may be surprised to learn that the Buzz Saw 5513 wasn't the only Rolex Moore wore onscreen as 007. His later movies tend to be obscured in that regard by the props department's unfortunate affection for Seikos. But in 1974's The Man with the Golden Gun, sharp-eyed observers will be able to discern another Submariner Ref. 5513, though apparently unmodified. And in 1977's The Spy Who Loved Me, in certain publicity still he can be seen sporting a GMT-Master, perfectly suited to his Royal Navy uniform. Meanwhile in an eminently forgettable film of his called Street People released around the same time he wore the iconic GMT-Master II known as the "Coke."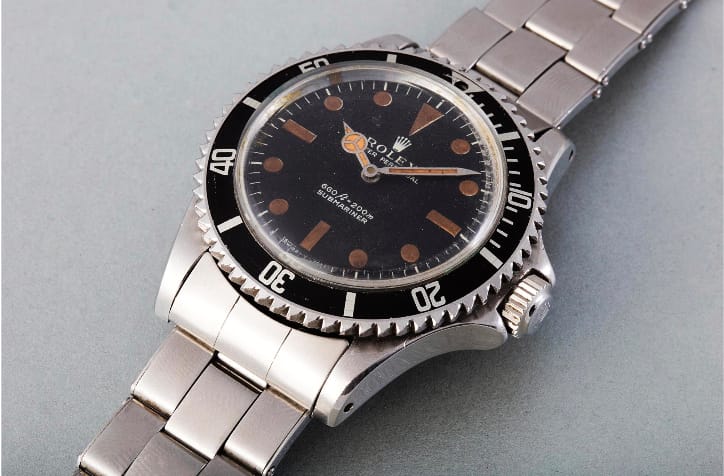 There is also evidence that Moore favored Rolex watches in his personal life, as was only fitting for a man of his stature. Few Bonds have been able to resist the allure of the watch brand that was the original choice of 007's creator Ian Fleming. More recently Moore's affection for Rolex manifested itself in a special edition DLC-coated Sea-Dweller that he originally commissioned as a set of two in 2009 from Project X Designs. Moore initially donated one of the watches to charity auction benefiting UNICEF in 2011, and another was just auctioned off by Christie's in Geneva a week before his death, bringing in $770,000. According to Project X, whose latest design we previewed the other day, the sale represents a new world record for a customized timepiece sold at auction. And a fitting end to the great Sir Roger Moore's lifelong association with the world's greatest watch brand.