Cadillac has emerged victorious as the overall winner of the iconic Rolex 24 at Daytona endurance race, which just concluded at the famed Florida racetrack from which the Rolex Daytona takes its name. Held each year at the Daytona International Speedway, the 24-hour race takes place on a 3.56-mile combined road course that utilizes portions of the NASCAR tri-oval, along with an infield road course. The winning teams of all vehicle classes at the Rolex 24 receive specially-engraved Daytona watches, and although they only differ from regular Rolex Daytona chronographs by the engravings on their casebacks, these watches rank among the most highly-coveted watches in the entire world of motorsports.
What Watch do the Winners of the Rolex 24 Get?
The first edition of the 24 hour race at Daytona took place in 1962, and Rolex soon became the Official Timepiece of the Daytona International Speedway where the race is held (hence the "Rolex 24" title). However, before there was any tarmac, drivers raced directly on the beach, and one of Rolex's very first ambassadors, Sir Malcolm Campbell of Britain (who had been wearing a Rolex Oyster since the 1930s) set a number of world speed records there. While Rolex briefly considered naming the now legendary watch, "Le Mans" after another famous racing circuit, "Daytona" won out, and the first Rolex to bear the now-iconic name debuted around 1965.
Each year Rolex awards specially engraved Daytonas to the winning teams of all vehicle classes at the Rolex 24, which amounts to some 16 watches in all. For undisclosed reasons, the brand now chooses to award steel and yellow gold Rolesor ref. 116503 watches, rather than the all-steel version that was historically presented for the first decades of Rolex's sponsorship. Even though its list price of $18,200 is quite a bit more than what Rolex asks for the steel model with the Cerachrom (ceramic) bezel, the technically less-expensive watch is significantly harder to come by.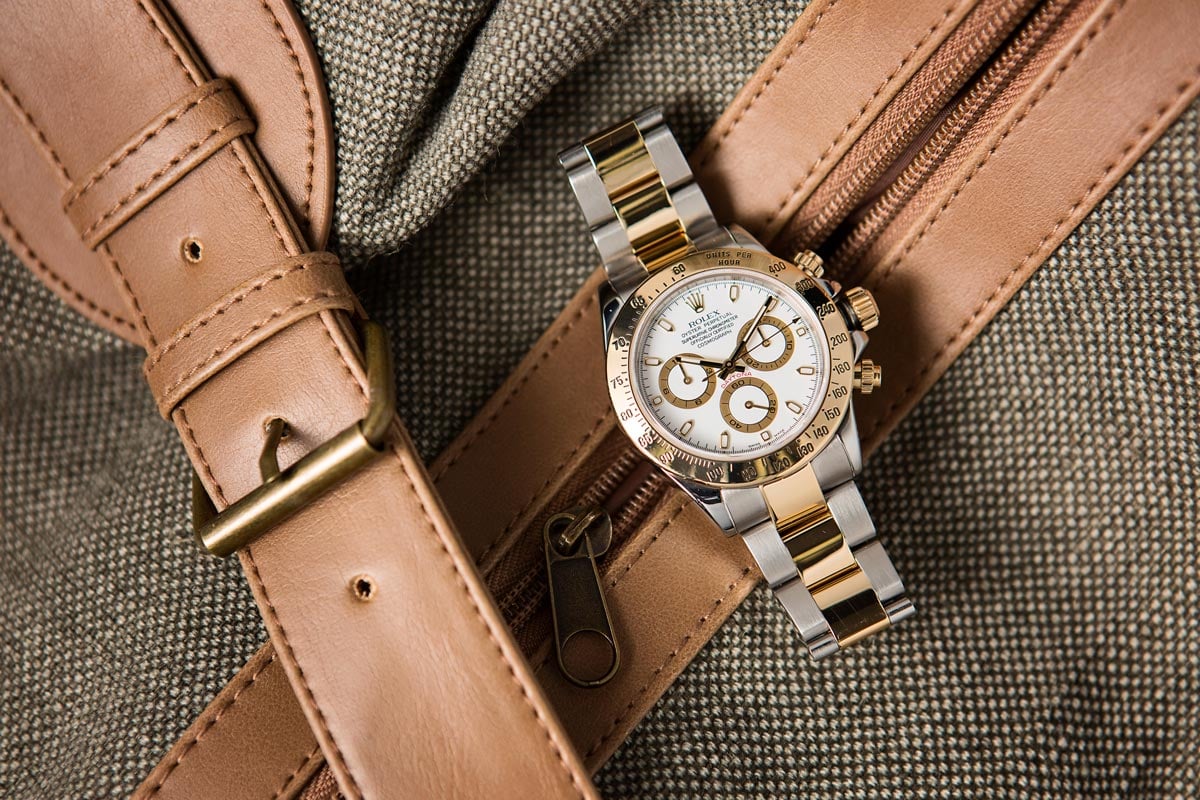 Bragging Rights for Manufacturers
This was Cadillac's third straight overall win, with Formula 1 star, Fernando Alonso acting as one of the drivers on this year's winning team. In other classes, BMW beat out Ferrari to take home the GT Le Mans class win, Lamborghini barely edged out Audi to capture GTD Daytona honors, and an Oreca placed first in the Le Mans Prototype 2 race.
Although the cars are specially constructed for endurance racing, their success is seen as a testament to the manufacturer's overall performance and engineering ability – which gives the automakers priceless bragging rights. Porsche has the most overall victories of any manufacturer, but is not currently competing in the race, leaving Audi to take up the mantle.