We sat down with Teddy Baldassarre to pick his brain on the best way to build a Rolex collection. Whether you're searching for your first Rolex, or simply wish to add to your growing collection, there are many factors to consider before committing to any watch.
One of the first tips he gave was to take your time when buying any luxury watch. Make sure it suits your style and that you really love it. If you don't have any need or desire for a diving watch, then don't worry about adding one to your collection just for the sake of owning one. Focus more on what your individual needs are and which watches will suit you the best. Also, don't give in to the hype. There may be other Rolex watches that will be more useful to you than the latest and greatest on the market. If you heed that advice, you'll be well on your way to a collection that is perfectly suited to you and your individual lifestyle.

Use the internet to your advantage
There are many pros and cons to shopping for a luxury watch online. We live in the age of clicking "add to cart" and then waiting from the comfort of our own home for it to arrive on our doorstep. It's so easy to see a watch that you like and to give in to the impulse to buy it right there on-the-spot. The Days of having to walk into a boutique are slowly giving way to the convenience of the internet. While this isn't necessarily a bad thing, it's also important to resist the impulse to buy right away and make sure you actually want what you are about to purchase. Take a step back and use the internet to do some research on the watch and the best place to buy it from, rather than pulling the trigger right away.
One of the most important steps to take when buying your first Rolex is to educate yourself. Know the seller and know the watch.
You should trust the company that you're purchasing from. Luxury watches are serious investments, and having peace of mind that you're spending your hard-earned money on a genuine watch is priceless. As important as it is to research the watch itself, it's equally important to do some research about the companies that you are thinking about buying from. Bob's Watches is one of the most trusted sources for pre-owned luxury watches on the internet. Each watch is 100% genuine and backed by a lifetime authenticity guarantee.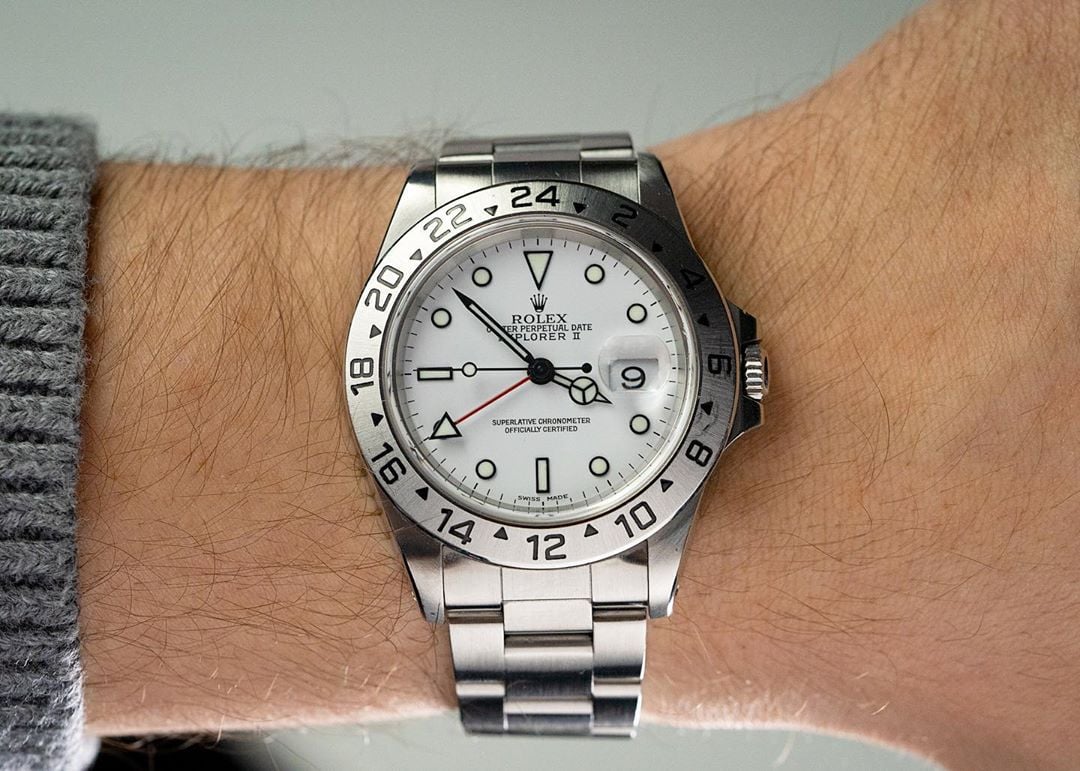 Don't Shop on eBay or Craigslist
Websites such as eBay and Craigslist might seem like attractive options for first-time buyers, but one should approach those avenues with extreme caution. While these websites are big names and very well-known, they are not actually dealers themselves – they are merely online platforms for connecting buyers and sellers. Due to the degrees of separation, it is virtually impossible to ensure that the watch is genuine and that the piece you see in the listing is the same one that you will actually receive. The risk of making a bad investment outweighs the rewards, and you will ultimately be much better off just buying from a company that guarantees the authenticity of every watch they sell.
You should also educate yourself on the watch that you're purchasing. The secondary market is a competitive business. Being well-informed not only helps you get the best watch for your money, but it can also ensure that the timepiece you're about to purchase is 100% genuine. Circling back to our previous statement about pulling the trigger too soon: Taking the time to research the watch first will give you a moment to pause and really consider the individual watch before clicking the "Pay Now" button.
Choose Rolex
Rolex is a smart option if you're in the market for your first luxury watch because Rolex watches will almost always hold their value really well. To Quote Teddy Baldassarre, "You always have the ability to change your mind with Rolex". If the watch is authentic, and if you do the proper research, it will almost always hold its value (or even appreciate). The idea is that if you change your mind, you can always sell it at a later time for close to what you paid for it.
Teddy's First Rolex
Teddy's Rolex collection began with a stainless steel Datejust 1601. Shortly after making his first Rolex purchase, a steel and gold 1601 with a black dial caught his eye, and he swapped his steel Datejust for one in two-tone. His next Rolex was a Polar dial Explorer II 16570, which won him over with its stunning white dial, convenient GMT function, and understated, yet still recognizable, style. The Explorer II also features a versatile 40mm case that will fit most wrist sizes, and compared to most other Rolex sports watch models, it is still considered relatively affordable and easy to find.
Of course, Teddy can rest assured that his personal Explorer II – which he got for a great deal – is 100% genuine because he purchased it from us, right here at Bob's Watches!