What better way is there to celebrate Mother's Day than by highlighting a mother firmly rooted in the history of Rolex history itself? That woman is Mercedes Gleitze, mother of three, accomplished professional swimmer, and Rolex's very first brand ambassador.
Just a few of the many accolades to Gleitze's name include being the first person to swim the Strait of Gibraltar, the first person to swim from Cape Town to Robben Island and back, and an incredible endurance record of 46 hours. Mercedes Gleitze gained numerous endorsements as well as celebrity status during her swimming career. However, no other connection has endured quite like her partnership with Rolex, which began as she aimed to become the first Englishwoman to swim across the English Channel.
Click here for our Ultimate Buying Guide on Rolex watches.
Mercedes Gleitze Swims Across the English Channel
Mercedes Gleitze made her 8th and successful attempt at swimming the 21-mile stretch between France and Great Britain on October 7, 1927. Before her, only twelve people had ever completed the swim, three of which were women with Gleitze being the first from England.
A few days after her successful 8th attempt, another woman named Mona McLennan claimed to have completed the swim in a faster time than Gleitze. With doubts surrounding the other swimmer's claim, Mercedes Gleitze agreed to complete the record-breaking feat again to vindicate herself and maintain her title as the first Englishwoman to swim the English Channel.
Her vindication swim took place on October 21st, 1927. Unfortunately, Mercedes Gleitze could not finish the second swim, as it was several weeks later into the fall session and the water in the channel was significantly colder than during her previous successful attempt. After more than 10 hours and nearly 14 miles, she started slipping in and out of consciousness and ultimately needed to be pulled from the water.
However, the determination and endurance that Mercedes Gleitze displayed in the face of freezing waters proved her capabilities to those who doubted her and convinced everyone that her original record should stand. Subsequently, it was agreed that her original record was valid and that she could keep her title as the first Englishwoman to swim across the English Channel.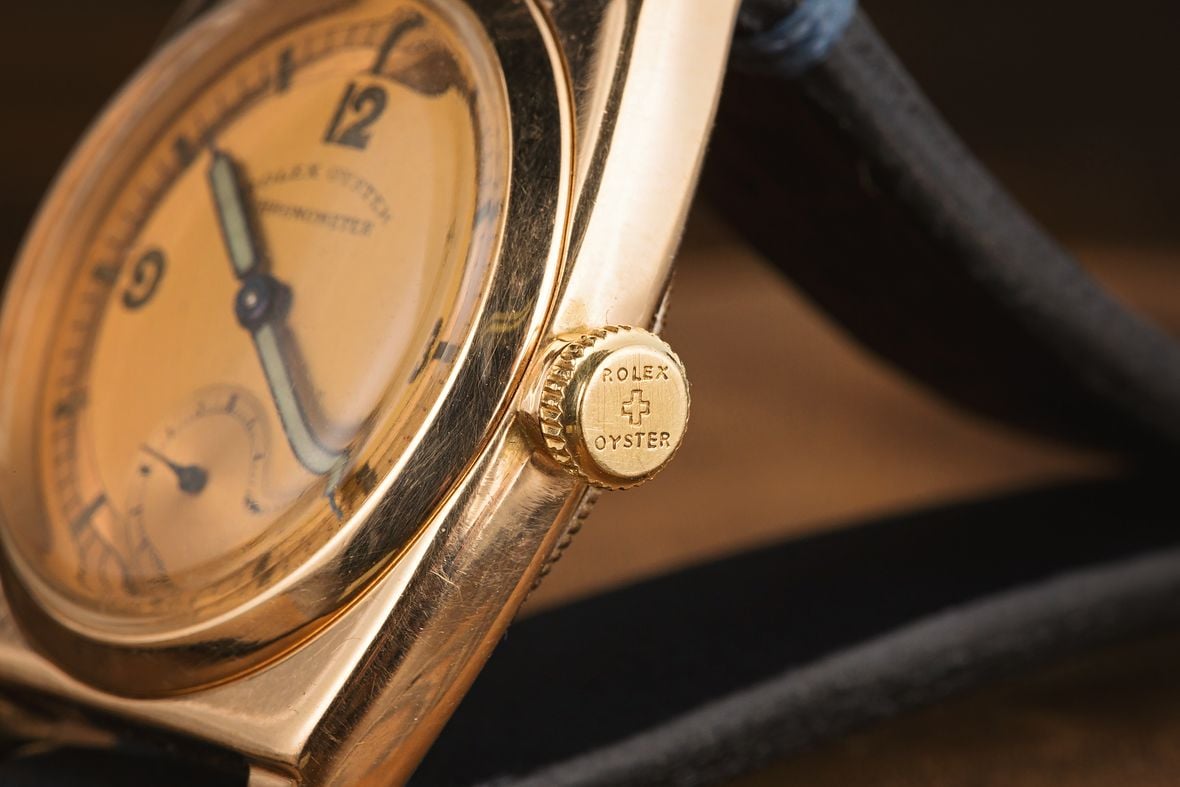 Rolex Partners with Mercedes Gleitze
Her original successful attempt gained a massive amount of media attention, which ultimately resulted in her partnership with Rolex. Mercedes Gleitze became the first of many accomplished athletes and explorers to proudly wear Rolex watches and demonstrate the brand's endurance and exceptional quality. During the vindication swim, Mercedes Gleitze wore a gold Rolex Oyster around her neck, which would later become a testament to the toughness and reliability of the brand's innovative waterproof Oyster case, as it withstood more than ten hours of exposure to cold waters without skipping a beat or letting in a single drop of water.
Rolex kicked off an advertising blitz immediately following the second swim, touting Gleitze's accomplishment and the presence of its waterproof Oyster case during the swim on the front page of London's Daily Mail on November 24th, 1927. Rolex still proudly advertises Gleitze's feat in its marketing materials today and she has become a huge part of the brand's history.
Just days after finishing the second swim, Mercedes Gleitze penned a glowing testimony of the durability of the Rolex Oyster watch, which read,
"You will like to hear that the Rolex Oyster watch I carried on my Channel swim proved itself a reliable and accurate timekeeping companion even though it was subjected to complete immersion for hours in seawater at a temp of not more than 58 and often as low as 51. This is to say nothing about the sustained buffeting it must have received. Not even the quick change to the high temp of the boat cabin when I was lifted from the water seemed to affect the even tenour of its movement. The newspaper man was astonished and I, of course, am delighted with it…"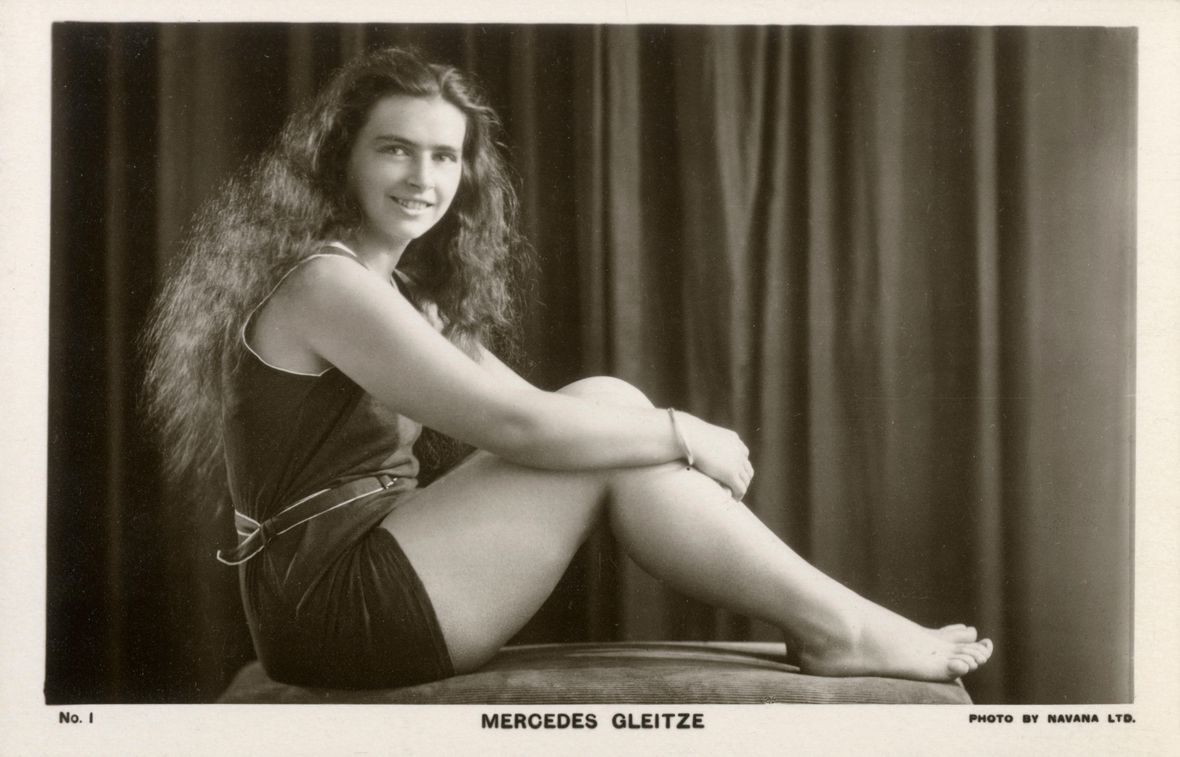 The Legendary Waterproof Rolex Oyster Case
The partnership between Mercedes Gleitze and Rolex began when pocket watches were more common than wristwatches. Many individuals opted for pocket watches that could be kept safe from dust and moisture in the confines of their clothing. However, the convenience of a wristwatch was not lost on Rolex founder Hans Wilsdorf. He sought to change the notion that wristwatches were delicate items with the invention of the first waterproof case, which came just a year before Mercedes' triumphant swim across the English Channel.
Rolex appropriately named the "Oyster" case after its reliable, waterproof seal. The concept for its design was built upon Rolex's first attempt at developing a waterproof case in 1922, which relied on a second outer case that had to be opened every time the watch was wound. This design ultimately proved impractical but it set the wheels in motion for Rolex to pursue a reliable, waterproof case.
Hans Wilsdorf's dream of creating a wristwatch that anyone could wear every day with confidence became a reality after years of arduous testing and development to perfect its technology. The Oyster achieved the hermetic seal needed to protect the movement from water damage by ditching the second outer case and instead including a screw-down case back and bezel paired with a screw-down winding crown.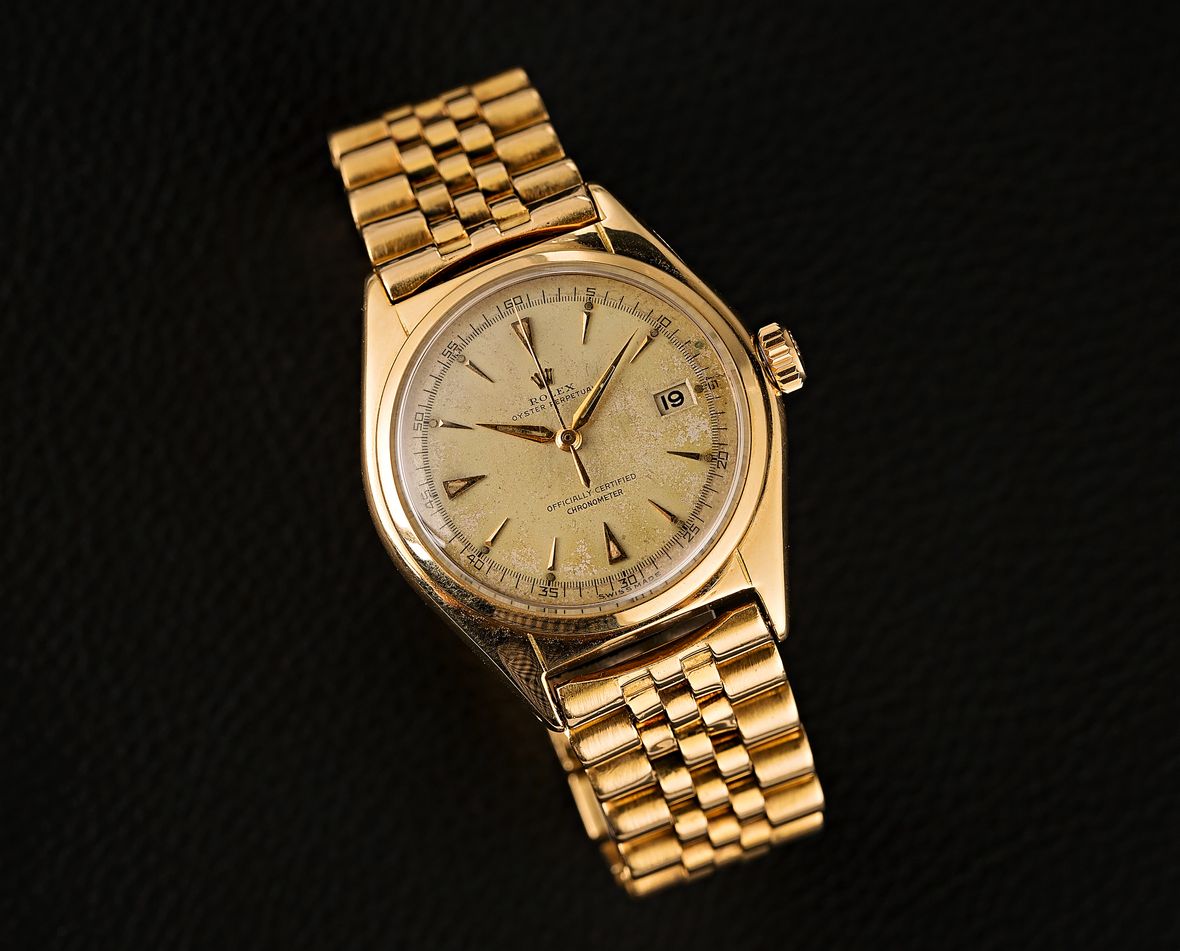 The Foundation for Rolex Watches
At last, Rolex had invented its first truly waterproof case, which was vindicated on the world stage by Mercedes Gleitze's vindication swim in the English Channel. It isn't known for sure which exact Oyster watch was worn by Gleitze during her second swim. However, Rolex had developed four editions of the Oyster by that time featuring either a gold or silver finish, Arabic or Roman numerals on the dial, and a cushion or octagonal-shaped case. Each watch included the newly-invented screw-down crown and was powered by a 15-jewel, manual-wind movement produced by Aegler in Switzerland.
The release of the Oyster case in 1926 was just the beginning of many innovations developed by Rolex. Not only did it pave the way for Rolex icons as the Submariner, GMT-Master, and Explorer, but today, it serves as the foundation for every single Rolex watch outside of the Cellini collection. Rolex is celebrated throughout the industry for being a pioneer and an innovator. Among all of the brand's various revolutionary inventions, the waterproof Oyster case is widely considered to be the single most important.
As a company that first built its reputation producing tough and reliable tool watches, Rolex needed a tough case that could venture nearly anywhere on the planet. From high above the clouds to deep below the surface of the ocean, and the Rolex Oyster case is up to the challenge.