For those who do not remember the first-hand excitement of the Space Race, it is hard to accurately express the sense of wonder and adventure that gripped the western world as major nations vied to put the first man on the moon. This was mankind's finest achievement in the making. To break free from the bonds of gravity, to walk among the stars, to set foot on a new world, never before seen by human eyes.
Now, more than 50 years since Armstrong and Aldrin (equipped with Omega Speedmaster watches) first touched down on the lunar surface, it feels like it happened to another species, on another planet, in another universe. It seems almost dreamlike, but the more you peek beneath the Hollywood veneer of the missions' ultimate success, you realize just how human an endeavor this was, and how meticulous every man and woman involved had to be to ensure that 1960s technology was able to get astronauts into space, onto the Moon, and, quite pertinently, back again.
How the Omega Speedmaster became Certified by NASA
It was decided early on in the NASA project that astronauts should be outfitted with mechanical watches as back-ups to their modern digital timers. As Program Manager and Aerospace Engineer, Jim Ragan was assigned the task of finding the perfect timepiece to accompany the would-be spacemen on their mission. To make the grade, the NASA-certified watch would have to pass every environmental test to which it would be subjected.
Four brands submitted watches for assessment. One of those watches, a pocket watch by Hamilton, never made it to the testing phase, because it wasn't (as the entry criteria clearly stated) a wristwatch. Two more – the Rolex 6238, and the Longines-Wittnauer 235T – failed the very first test (a thermal vacuum test). This left the Omega Speedmaster as the sole survivor and staring down the remaining tests alone.
As you probably know, the "Speedy" passed the tests and made it to the moon's surface several years later. Perhaps its greatest individual achievement was the role it played in the safe return of Apollo 13's crew following a mid-flight explosion that could easily have cost those men their lives.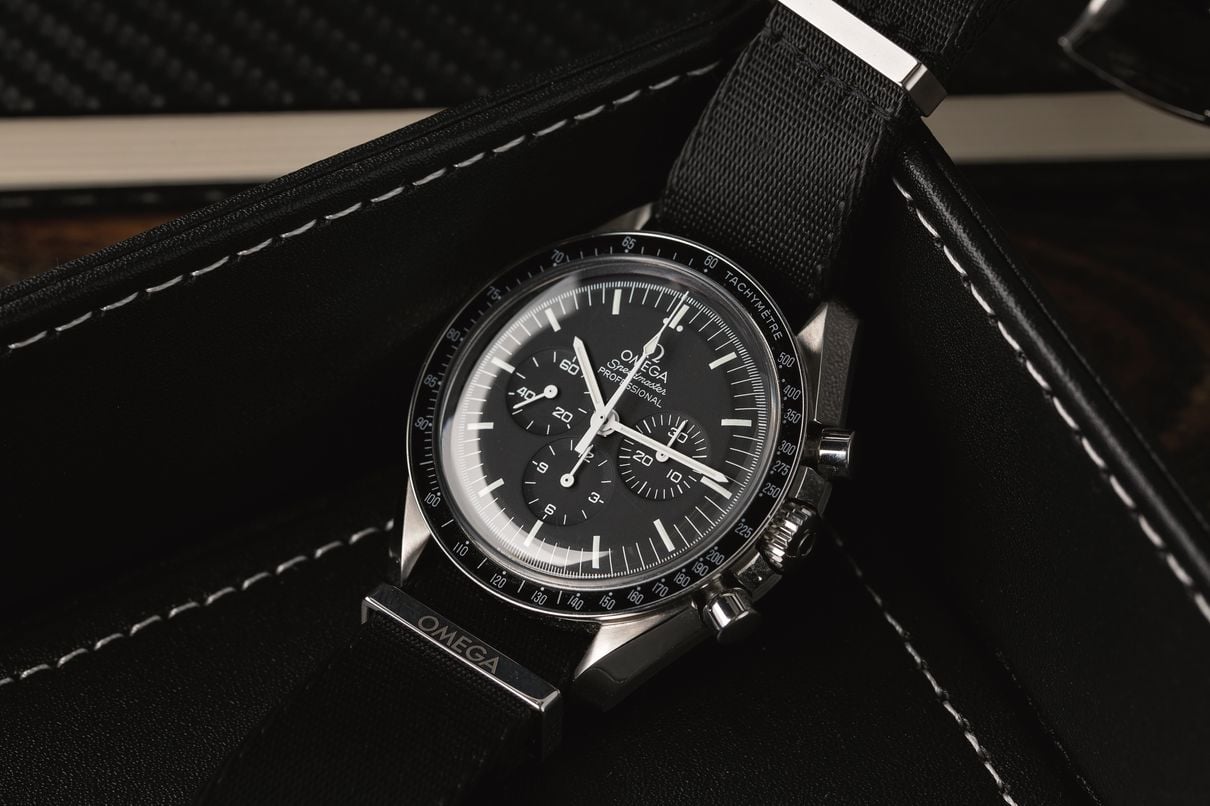 So, exactly how did the Omega Speedmaster Professional wind up on the wrists of NASA's brightest and best? The tests to which the watch was subjected were brutal. Tester Jim Ragan didn't actually expect any watch to meet the required standard, which had been devised to test much heavier duty components usually used for exterior operations on the outside of vehicles like the lunar rover. It seemed hard to imagine that such a "delicate" wristwatch could survive. But as history records, one such watch did just that.
This trial saw the watches submitted to high temperatures of 160 °F (71 °C) for 48 hours before being zapped by 200 °F (93 °C) heat for 30 minutes. Omega survived and moved on to the cold test, which required it to remain functional after four hours at 0 °F (−18 °C).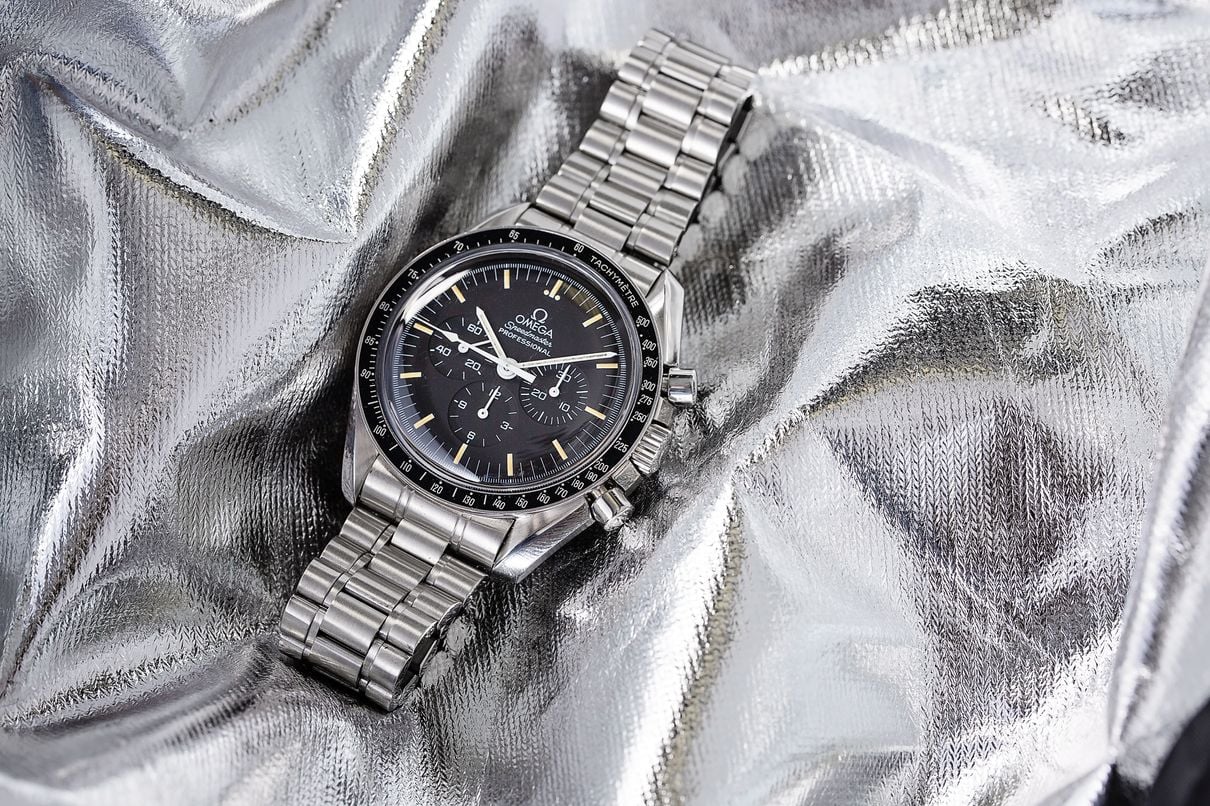 The watches were then put through a rigorous temperature cycling test conducted in a near-vacuum (10-6 ATM). Firstly, the test subjects were heated to 160 °F (71 °C) for 45 minutes, before being chilled to 0 °F (−18 °C) for 45 minutes. This back-and-forth was repeated 15 times.
A further temperature test assessed the watches' ability to withstand humid conditions, subjecting them to 250 hours at temperatures that ranged from 68 °F (20 °C) to 160 °F (71 °C) while maintaining a relative humidity of 95%.
Being in Space can put an awful amount of stress on a human body and that of a watch. To ensure the submitted pieces were able to take a solid beating, the Speedmaster was subjected to six 11 ms 40 g shocks from different directions. Unsurprisingly, it stood up to the battery with aplomb.
Other physical tests through which the Omega had to pass were the linear acceleration test (taking the watch from 1 to 7.25 g within 333 seconds), a vibration test (3 × 30 minute vibration between 5 and 2000 Hz with a minimum of 8.8 g impulse), and an acoustic noise test which blasted the watch with 130 dB from 40 to 10,000 Hz for 30 minutes.
It was also imperative that NASA-certified watches were able to withstand oxygen-rich environments os the timepieces were tested in 100% oxygen at 0.35 ATM, with a temperature of 160 °F (71 °C), for 48 hours.
Lastly, pressure tests were conducted to guarantee the watches' robustness. Models were required to withstand low pressure (10-6 ATM) for 90 minutes at 160 °F (71 °C), followed by 30 minutes at 200 °F (93 °C), before being subjected to high pressure: (1.6 ATM) for one hour.
There you have it. A comprehensive breakdown of exactly what the Speedmaster Professional had to go through to become one of very watches certified by NASA for use in space and the only watch permitted to be used for Extravehicular Activities (EVAs) thanks to its peerless performance in the above tests.