If you're into Rolex watches and you're into books about them, it's a fair bet that you know about the large Rolex reference books of Guido Mondani. And if you're not aware of them, you're in for a treat.
The story starts in 1986, when Guido's wife Franca gave him a yellow gold moon-phase Rolex for his birthday. He was thrilled with the watch and wanted to know more about the brand and its watches. But there was precious little information to be found.
That gave Mondani an idea. He already owned a book publishing business. It didn't take much thinking to figure out there might be others like him who wanted to know more about Rolex watches. They were probably as hungry for information as he was. So he started researching the brand and soon published his first Rolex reference book. Franca was co-author.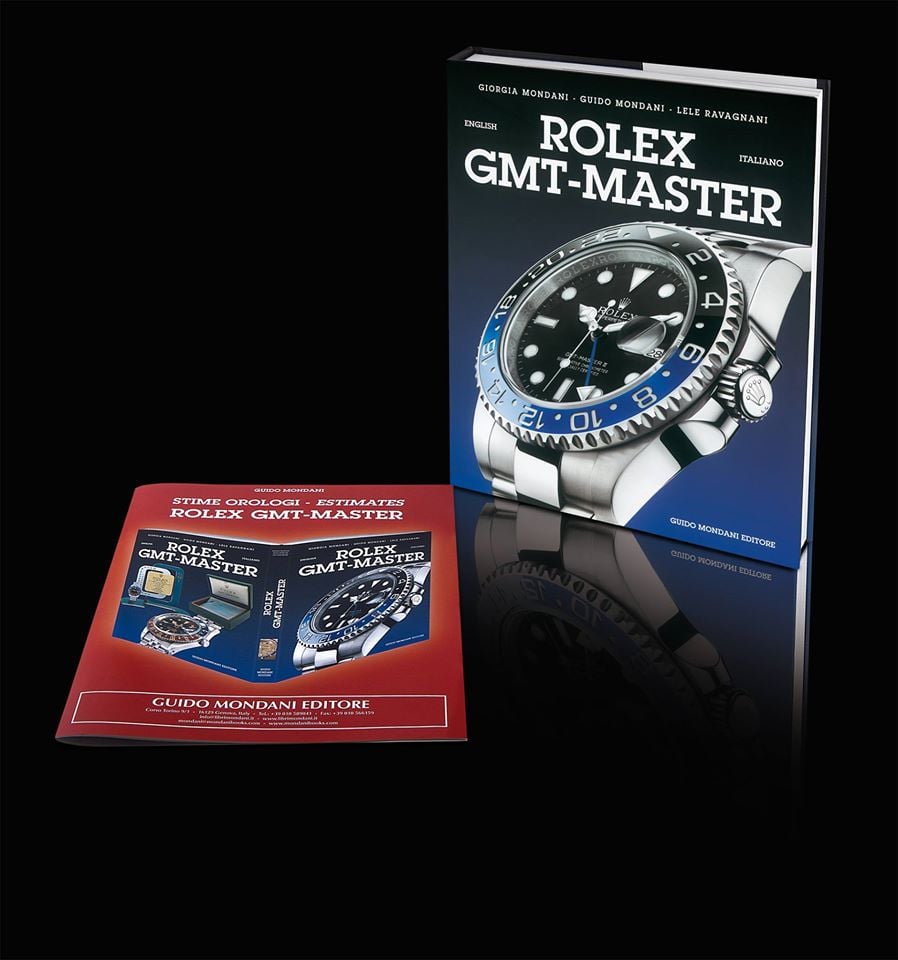 More books followed, about Rolex and about other brands. The publishing house, Guido Mondani Editore, flourished. Fast forward a few years and Guido's and Franca's daughter Giorgia, born a couple of years before that fateful birthday of Guido's, developed a burgeoning interest in her father's watch collection. Unfortunately, they didn't all figure that fact out before Guido sold the collection in a single auction a decade ago.
But that mass sale of her father's collection didn't deter Giorgia. She joined the family business, co-authored several of the more recent books, and stepped into a leading role in the company's marketing efforts.
It was through those efforts that I met her. I first crossed paths with her and her husband Daniele in Miami at the 2016 Miami Antique and Watch Show, while I was hunting down one of the Mondani titles. I found Giorgia and Daniele to be most gracious, even at the end of a long trade show day. And I was able to secure not one, but two titles.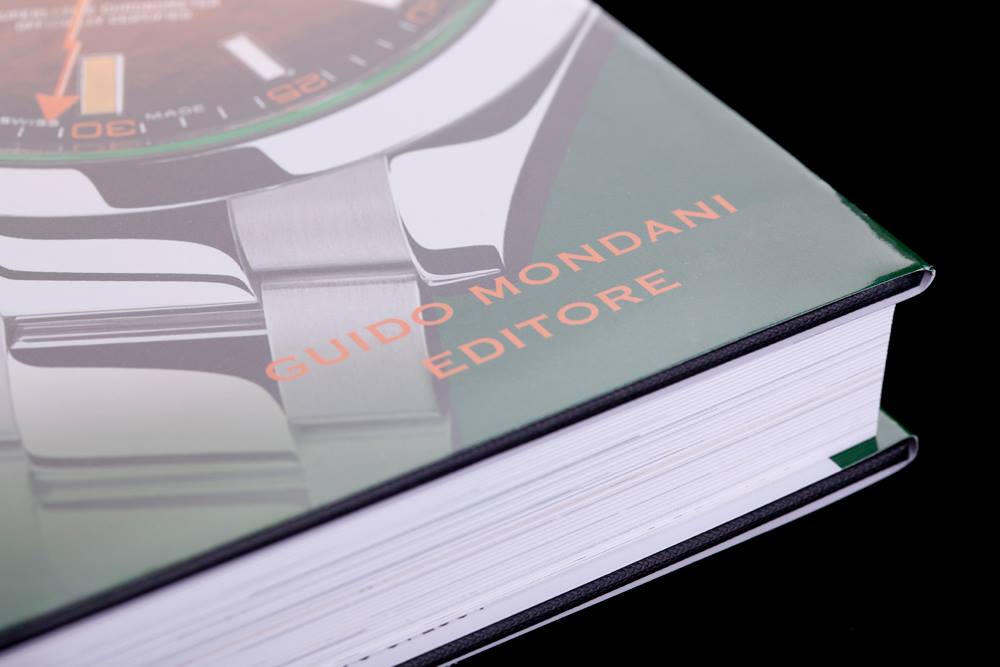 The next time I saw them was several months ago at the Las Vegas Antique Jewelry & Watch Show. And yes, I came home the proud owner of several more Mondani reference books!
The books themselves? Typically they're huge! 10" x 12-½" and thick, stuffed with minute details and facts about the references they cover. Multi-volume sets come in a nice slipcover or, in the case of the limited edition Rolex Daytona Story, a unique carrying case complete with handle – virtually a briefcase.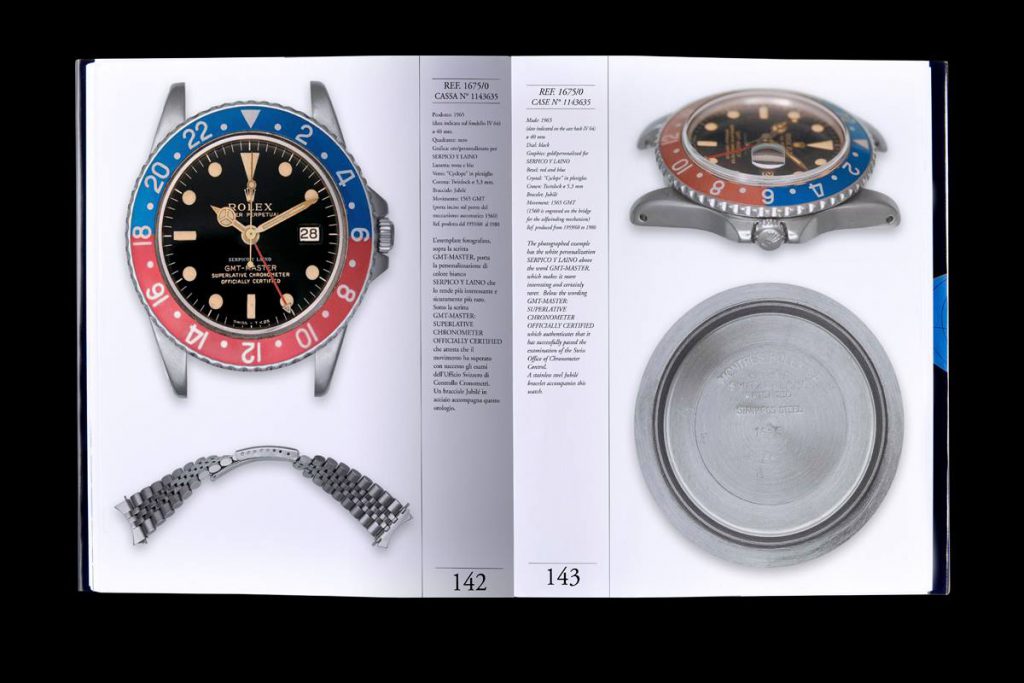 Other titles include the Rolex Day-Date, the three volume Rolex Encyclopedia, Collecting Rolex Submariner, Gold and Platinum Rolex, Rolex GMT-Master, Steel Rolex Acciaio, Tudor Anthology, and Patek Philippe Steel Watches. The books are typically in two, sometimes three languages: English, Italian, and often French. If you're not sure which model you want it is a good idea to browse thorough some of the models before you begin searching Rolex watches for sale.
Giorgia and Daniele put in a lot of air miles these days, traveling to these shows, along with others like the International Watch And Jewelry Guild Show, which occurs around the U.S. several times a year. But they also travel to discover and photograph Rolex references and gather histories for whichever book is next on the list to be published.
And Rolex isn't the only brand on the Mondanis' radar. They have a beautiful three-volume Patek Philippe reference set, books about the Omega Speedmaster, an anthology of Tudor watches, a Universal Watch Genève reference, and a two-volume set on Panerai.
More titles are undoubtedly in the works, but Giorgia isn't talking about what's coming next. If I see her again soon, I'll try asking her again!