The watch world is buzzing with excitement for the upcoming sale of Paul Newman's Rolex Daytona. It is after all the watch that kicked off the Daytona "Paul Newman" phenomenon. And by phenomenon, we mean that the Daytona Paul Newman is the most coveted vintage luxury sports watch in the market today.
Update:  Since this posting back in July 0f 2017, Paul Newman's personal 1968 reference 6239 sold at Phillips auction to an anonymous phone bidder for an astounding $17.8 million dollars.  A world record for a Rolex wristwatch.  Only about 400 people ( mostly dealers including yours truly )  from all over the globe were there to witness the event at the Phillips' New York headquarters at 57th and Park Avenue.  With paddle in hand, I was shocked and dismayed when the opening bid was $10 million.  The previous record for a Rolex at auction was set in May when the Bao Dai Rolex sold for just over $5 million.
For those who may not know what the Daytona Paul Newman is, it's a nickname that refers to a group of vintage Rolex Daytona watches that sport very specific dials. In the 1960s, Rolex produced special dials for Daytona chronograph watches, which they dubbed as "exotic dials." Characterized by contrasting colors of the main dial and subdials, Art Deco style numerals on the subdials, and other design details, these dials only became popular once Paul Newman started wearing one. Newman's particular Daytona was the ref. 6239 (he later owned other models). However, the ref. 6241, ref. 6262, ref. 6263, ref. 6264, and ref. 6265 Daytona watches with exotic dials are also considered to be Daytona Paul Newman watches.
Aside from passionate vintage Rolex watch collectors, Rolex Daytona Paul Newman watches are also very popular with some celebrities. Let's find out who they are.
Adam Levine
Singer, songwriter, front man for Maroon 5, and judge on NBC's hit show, The Voice, Adam Levine is a big fixture on the global music scene. Outside of music however, Levine is also an avid Rolex fan with plenty of watches in his collection.
Among them is a Daytona Paul Newman ref. 6241 with the white dial, black registers, and red minute track on the periphery. Plus, he has another Daytona ref. 6241 with the Paul Newman dial with the opposite color scheme—black dial, white registers, and red minute track. Both stunning examples of vintage Rolex Paul Newman watches indeed.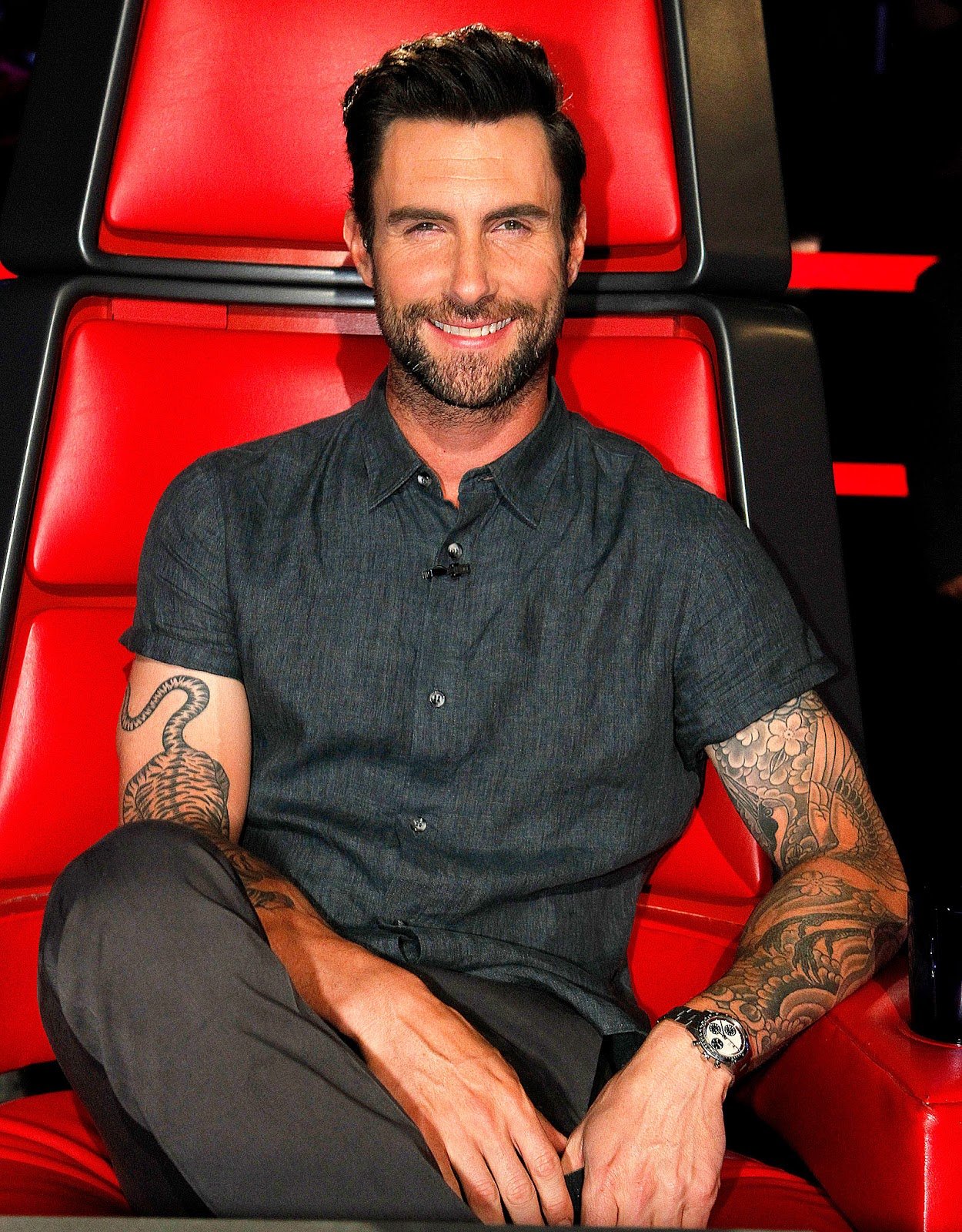 Ed Sheeran
Another musician with an eye-popping luxury watch collection is English singer-songwriter, Ed Sheeran. Although he's only 25 years old, he has some very serious timepieces in his watch box including Patek Philippe, Richard Mille, IWC, Hublot, and of course, Rolex.
Sheeran's Rolex that caught our eye is—just like Levine's—the vintage Daytona Paul Newman ref. 6241 with the black dial, white sub-dials, and red outer track. He wore this particular model on a leather fat strap when he performed at the 2014 Victoria's Secret Fashion Show.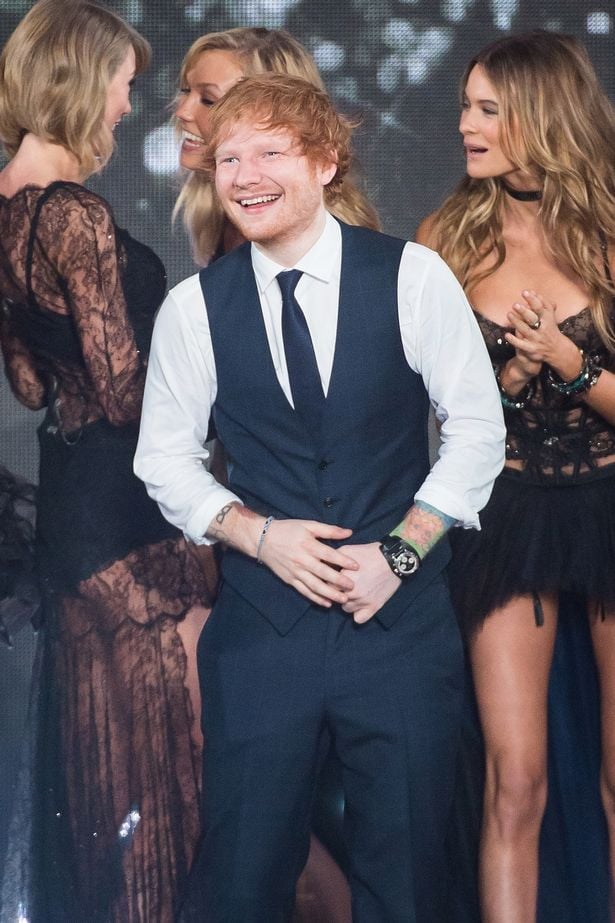 Ellen DeGeneres
Yet another celebrity owner of a Rolex Daytona Paul Newman ref. 6241 is none other than Ellen DeGeneres, Rolex enthusiast. The queen of daytime TV has with her so many awesome watches to her name including Submariner watches, Day-Date President watches, a GMT-Master "Pepsi" watch, and more. Tune into the Ellen Show and you'll no doubt see the famous host with an awesome Rolex watch on her wrist.
Similar to Levine and Sheeran, DeGeneres' Paul Newman Daytona ref. 6241 also sports a black dial with the trio of white registers. We spotted it on her wrist during the 2015 People Choice awards, which she paired with a suit from her own clothing line.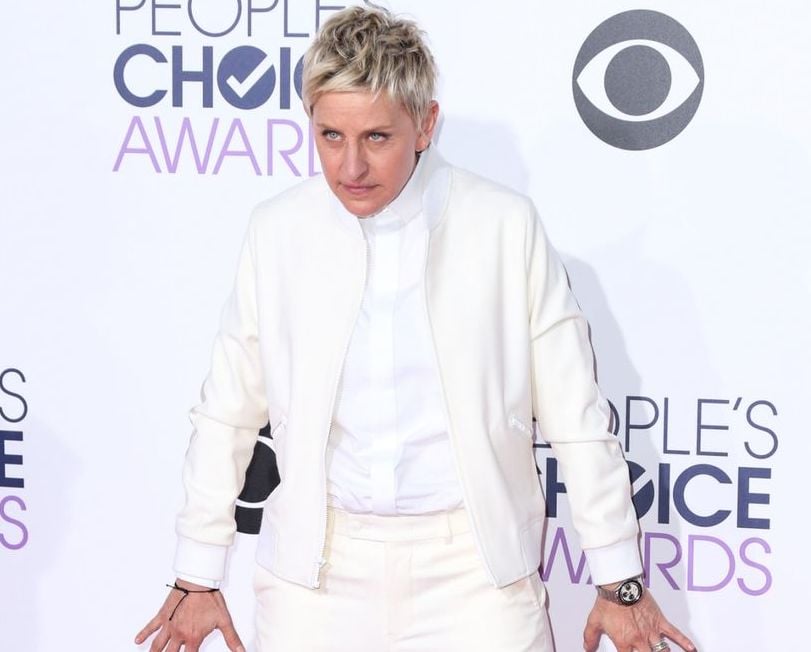 Eric Clapton
As a former Rolex ambassador and passionate collector, legendary musician, Eric Clapton, has owned some of the most important Rolex watches ever. In 2003 he sold his ultra rare Yacht-Master prototype at auction for $125,000. The prototype looks remarkably like a Daytona Paul Newman and nothing like today's Yacht-Master. In 2008, he sold his "Oyster Albino" Daytona ref. 6263 for $505,000. That Albino sold again in 2015 for $1.4 million.
Clapton has also been spotted on many occasions wearing a Daytona Paul Newman with a white dial, black registers, and steel bezel. In fact, he even wore his on a black leather fat strap just like Paul Newman himself did.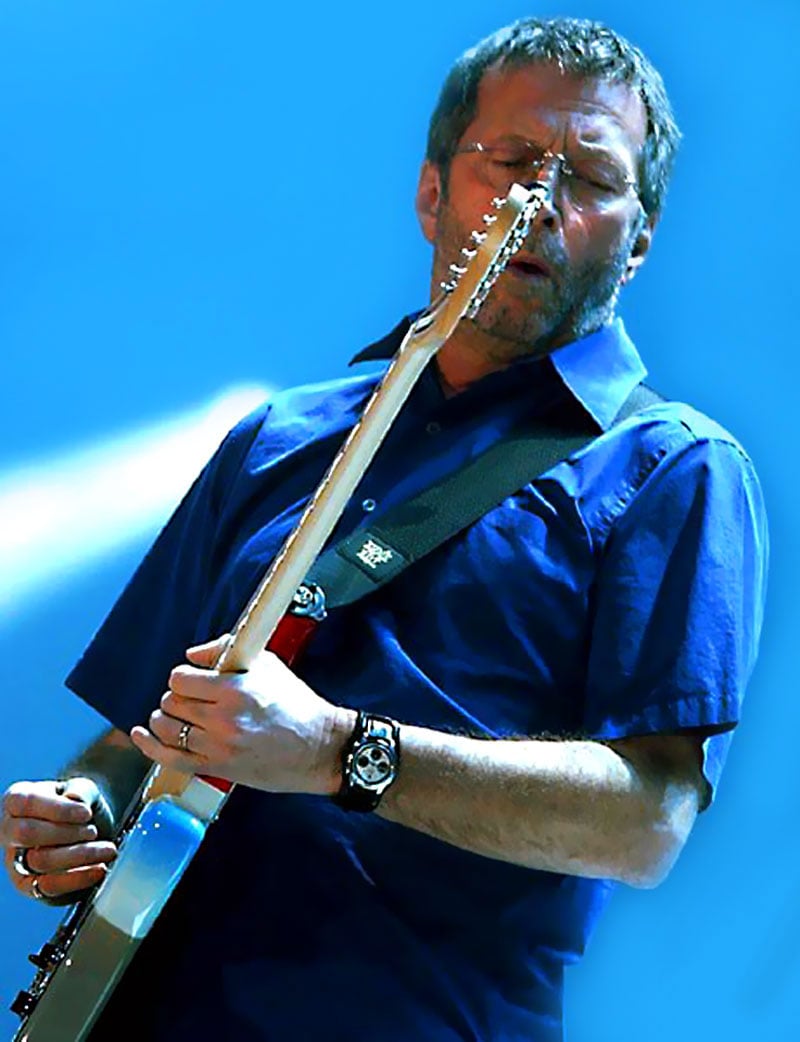 Although the Paul Newman Daytona is already so popular among celebs and regular folk alike, we can only imagine that interest in this particular vintage Rolex watch will peak even more once Phillips completes the sale of Paul Newman's actual Daytona timepiece in October. Just like everyone else in the watch industry, we'll be watching closely as events unfold.   Click here to see the Rolex Daytona video by Bob's watches.
Do you know of any other celebrities that wear a Rolex Daytona Paul Newma
? Chime in the comment section below.