With the battle of Winterfell under the belt we have (SPOILER ALERT) fewer characters from Game of Thrones to outfit with luxury timepieces. In fact, so few are left standing as we enter the final episode, that we have had to resort to pairing some of the deceased with Rolex watches.
I'm sure there are plenty more deaths to come, and perhaps gifting any of the remaining characters with a supremely accurate Swiss timepiece may well turn out to be more of a curse than a blessing; however let's just roll with it in good faith, and hope at least one of the following heads remains attached to its neck…
Jon Snow – Rolex Sea-Dweller 
In light of the upcoming tumult no doubt in store, Jon Snow needs an anchor in his life. He needs a solid, reliable, do-everything kind of watch that can be at once his companion and commander, as he races into battle time after time. For me, the choice was always going to come from the Oyster Perpetual collection.
I considered a standard Submariner, but decided that of all characters left in the race for the Iron Throne, Jon may have to dig the deepest to come out on top. For that reason, I've strapped the newly released Rolex Sea-Dweller to his wrist. Bold, robust, with a dash of regal elegance, the new reference 126603 is the perfect choice.
Daenerys Targaryen – Rolex Sky-Dweller 
She's the mother of dragons. Not literally (thank God), but very much metaphorically. She needs a watch that conveys the power and mysticism of such a title. I thought long and hard about this one, and ultimately decided on giving her the Rolex Sky-Dweller, given that she frequently soars above the clouds. A powerful and luxurious watch with a nice large case to convey a bit of presence, a Sky-Dweller is complex and elegant, just like Daenerys.
Tyrion Lannister – Rolex GMT Master II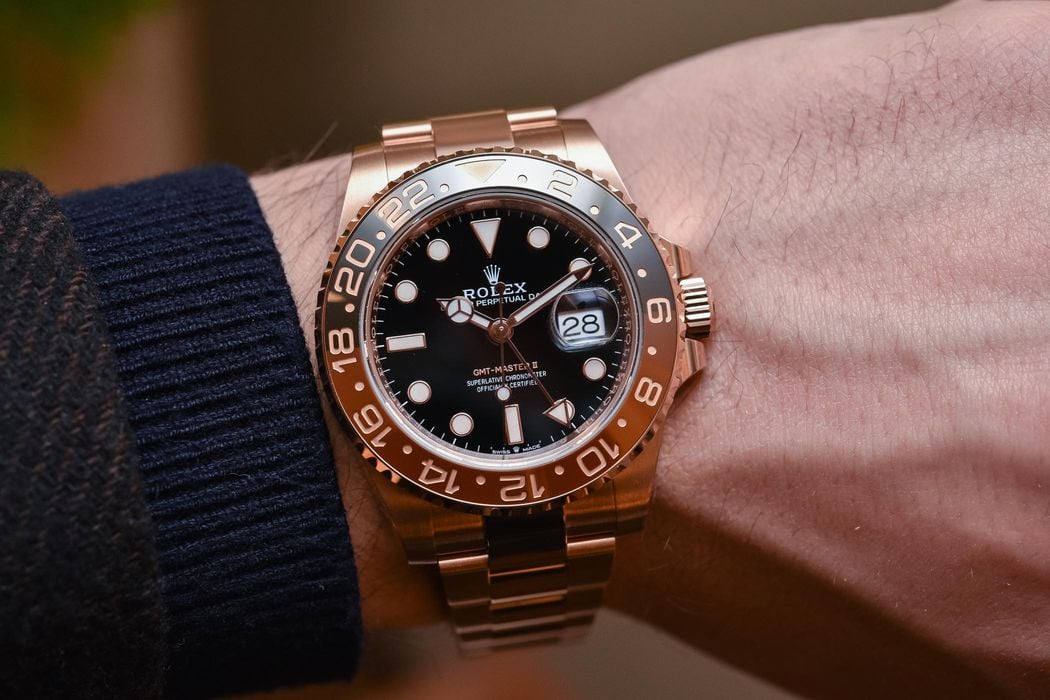 Rolex seems like an odd choice for Tyrion for some reason. There's something about his extreme, off-base intellectuality that suggests to me that he would plump for something unusual, with a little more visual intrigue. Then again, as happy as the imp may be to rely on his intellectual flourishes in most instances, he is, at his core, a practical man, who can probably thank his pragmatism for the fact he's still drawing breath. And when it comes down to it, there is really no argument against a Rolex.
With that in mind, I would gift the master strategist with a watch that would enable him to track the time in his own time zone, as well as those of two of his enemies The Rolex GMT-Master II 'Root Beer' Everose Gold (reference 126715CHNR) would sit well on Tyrion, and perhaps play a part in him ascending to the throne, booster seat and all.
Jaime Lannister – Rolex Day-Date 40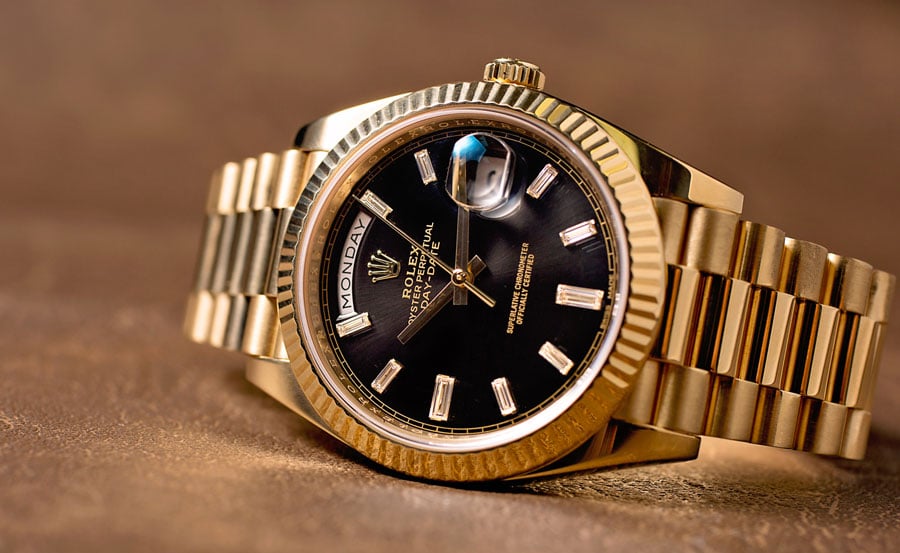 It's got to be the Day-Date 40 in all yellow gold. Jaime was a complex character, given his capacity for true evil and apparent heroism. Underneath the handsome, confident visage, there seemed to be quite a simple man who, despite his talents, was easily led astray by the people around him.
The Day-Date would have provided Jaime with a lot of information in a compact package (useful for making sound decisions), would have matched with the majority of his wardrobe, and would have been a keen indicator of the kind of king that he would have surely liked to have been had he not met his demise last episode.
Euron Greyjoy – Custom Rolex Explorer
He was a damaged soul, that's for sure. But that doesn't mean he couldn't appreciate a good watch. In fact, there's little doubt that with all the time he spent at sea he would have had to use his watch to aid in navigation on more than one occasion.
That said, I think Euron would have strayed from the beaten path. I think he might have delved into the dark and inventive mind of George Bamford and picked up a pre-loved customization that has a skin as dark as his heart. The all-black Explorer is a simple, hardy piece that, like its suggested wearer, is not one for nonsense.