Anyone with an affinity for fine dining will be familiar with Daniel Boulud, a celebrity chef who has an impressive list of accolades – and some excellent luxury watches. Best known for Daniel, his Michelin 2-star restaurant, and one-star Café Boulud both in New York City, he now also has highly-regarded dining establishments in Boston, Washington, D.C., Palm Beach, Miami, Toronto, Montréal, London, and Singapore. Daniel has been rated one of the top 10 restaurants in the world by the International Herald Tribune and received Gourmet's Top Table Award along with a four-star rating from The New York Times.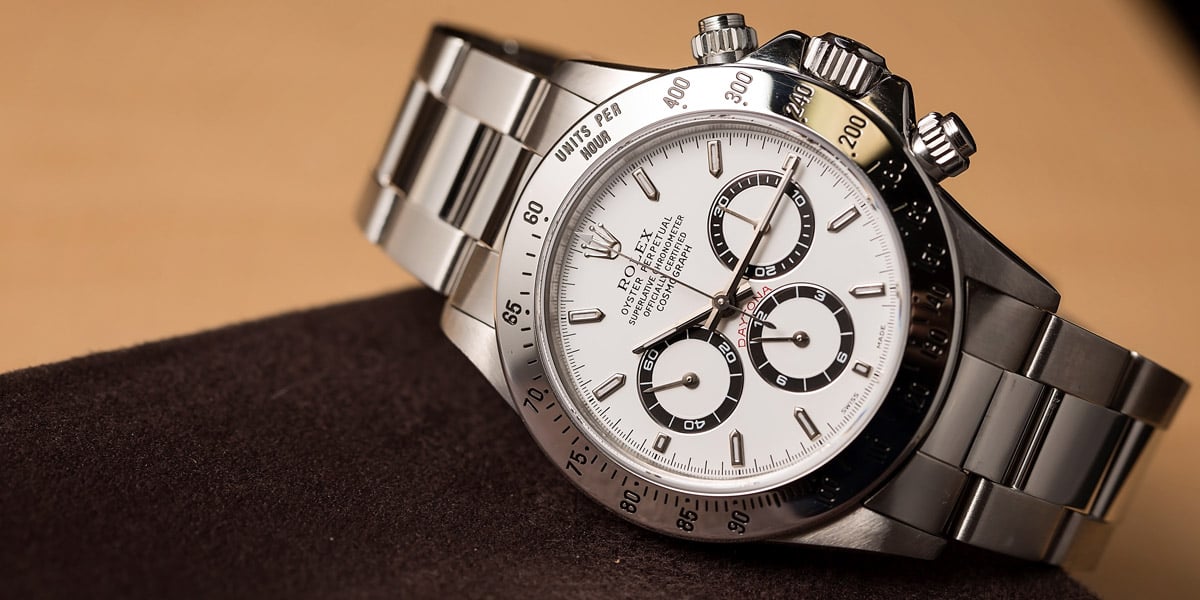 A Long List of Culinary Accomplishments 
Boulud has been named 'Chef of the Year' by Bon Appétit and received the James Beard Award for Best Chef in New York City. Additionally, the President of France made him a Chevalier de la Légion d'Honneur in March 2006 in recognition of his contribution to the advancement of French culture.
For chefs, who are typically restricted to the all-white uniforms of their trade, a watch can be one of their main forms of personal expression, so it's no surprise that Boulud is also a watch guy. The Financial Times recently sat down with the celebrated maestro to ask him about his favorite watches.
Boulud also says his watches serve a practical purpose. "Timing is everything," he tells the paper. "There is nothing worse than a meal too fast or a meal too slow. It is all about pacing." And of course when cooking a Michelin worthy meal glancing at a fine Swiss timepiece certainly has a lot more panache than setting the timer on your iPhone.
Boulud tells the FT that a wedding gift of a vintage 1960s Audemars Piguet from his Swiss first wife's family set him on the road to collecting. He now has about 20 to his name. "I fall in love with a lot of watches, I just don't buy them all," he tells the paper.
Here is a quick look at Chef Boulud's top five favorite watches:
Rolex Daytona
The story of Boulud's white-dialed, stainless steel Rolex Daytona, the watch he wears most often, is very sentimental. As the FT relates, a young colleague of Boulud's, to whom he was something of a mentor, died in a plane crash on the way to visit his family in Switzerland. The man's father later took the Daytona off his own wrist to give to the chef. "Of course we both cried and we both miss his son, and so for me it was very meaningful," Boulud says.
Panerai Radiomir Black Seal
Boulud loves the badass blacked-out ceramic Panerai because it's so scratch resistant. The model was first presented at SIHH in 2007 and quickly sold out; Boulud first saw it on the wrist of Richemont chairman Johann Rupert when he was dining at Daniel. "I said, 'I need one. Can you help me?'" Boulud tells the FT. "Six months later I had the watch because he worked it out with Panerai to get me ahead of the waiting list."
Rose Gold Panerai Radiomir 8 days GMT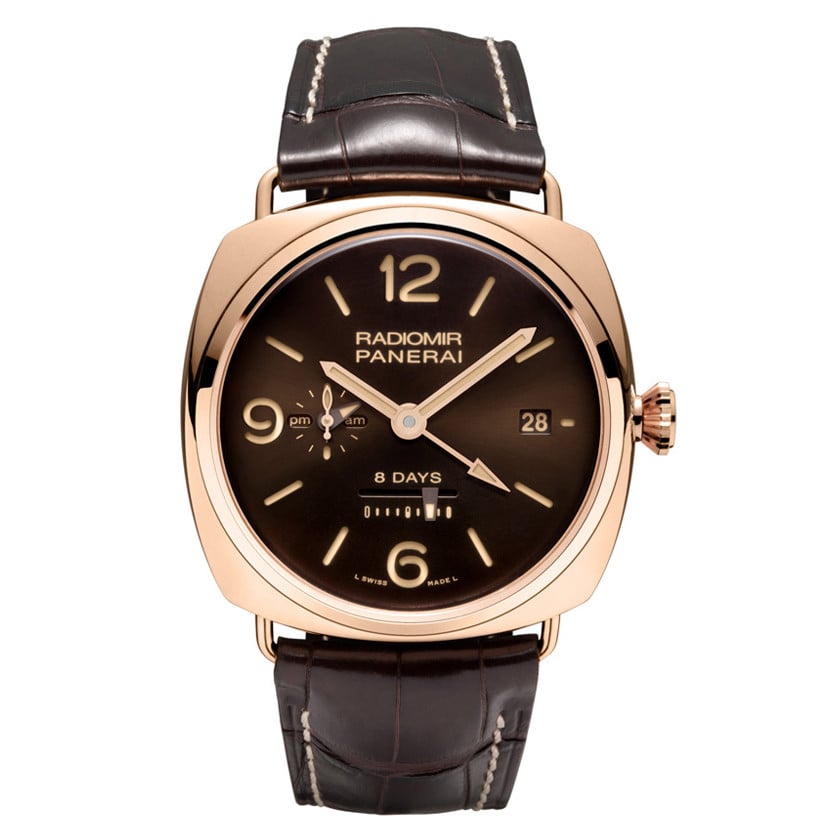 The second of four Panerai watches in Boulud's collection was a 60th birthday present from a couple of friends, one of whom worked for the Panerai. Boulud especially appreciates the GMT function when visiting his global restaurant empire.
Audemars Piguet Royal Oak Chronograph
While discussing watches with the FT, Boulud says that he doesn't "collect to speculate," but rather buys watches to wear or to give as gifts. "When I buy a watch I really think, 'This is for my son'," he says. "I make sure that it's a classic watch [that] 20, 30, 40 years from now will still be wearable and have a timeless feel." The Royal Oak he intends to give to his four-year-old son, Julien, when he turns 21, in part because watches "can keep you connected with the past".
Van Cleef & Arpels Pierre Arpels watch
Boulud tells the FT his wife Katherine gave him this "really special" watch to wear on their wedding day in 2013. "I was not so involved in choosing it but I was surprisingly happy to wear it and it's beautiful," he says. "It has a true elegance."