If you follow along closely with Rolex releases, you will have no doubt noticed that in recent years, the company has released new models equipped with a whole new generation of movements. One of these movements is Caliber 3235, which is Rolex's principal time and date automatic movement used in cornerstone collections like the Rolex Datejust and Submariner. With every new time/date Rolex watch release, Caliber 3235 is slowly replacing its predecessor Caliber 3135. But what exactly are the differences between these two movements? Let's take a closer look at the Rolex Caliber 3135 vs. Caliber 3235 to find out.
History and Evolution: Rolex Caliber 3135 vs. Caliber 3235
It may come as a surprise to some, but Rolex's famed Caliber 3135 made its debut in 1988. That is over three decades ago, yet Rolex continues to use this automatic movement in some of its current production watches. Speak to any watchmaker and they'll tell you that the Rolex Caliber 3135 is not only one of the easiest automatic movements to service, but also one of the most robust that can withstand daily wear. 
Caliber 3135 operates at 28,800 beats per hour, measures 28.50mm in diameter, and offers a power reserve of 48 hours. It also features hacking seconds (the seconds hand comes to a complete stop when the winding crown is pulled out) and a quickset function (the date can be changed without disturbing the timekeeping hands). Caliber 3135 has powered some of Rolex's most famous icons including the Datejust 36, Date 34, Submariner Date, Sea-Dweller, Deepsea, and Yacht-Master 40.
In 2015, Rolex introduced Caliber 3235 in the then-new Pearlmaster 39 watch collection. Caliber 3235 is the all new generation of Rolex's standard time and date movement, which will eventually take over Caliber 3135's spot throughout the rest of the standard sized, self-winding watches in the company's catalog.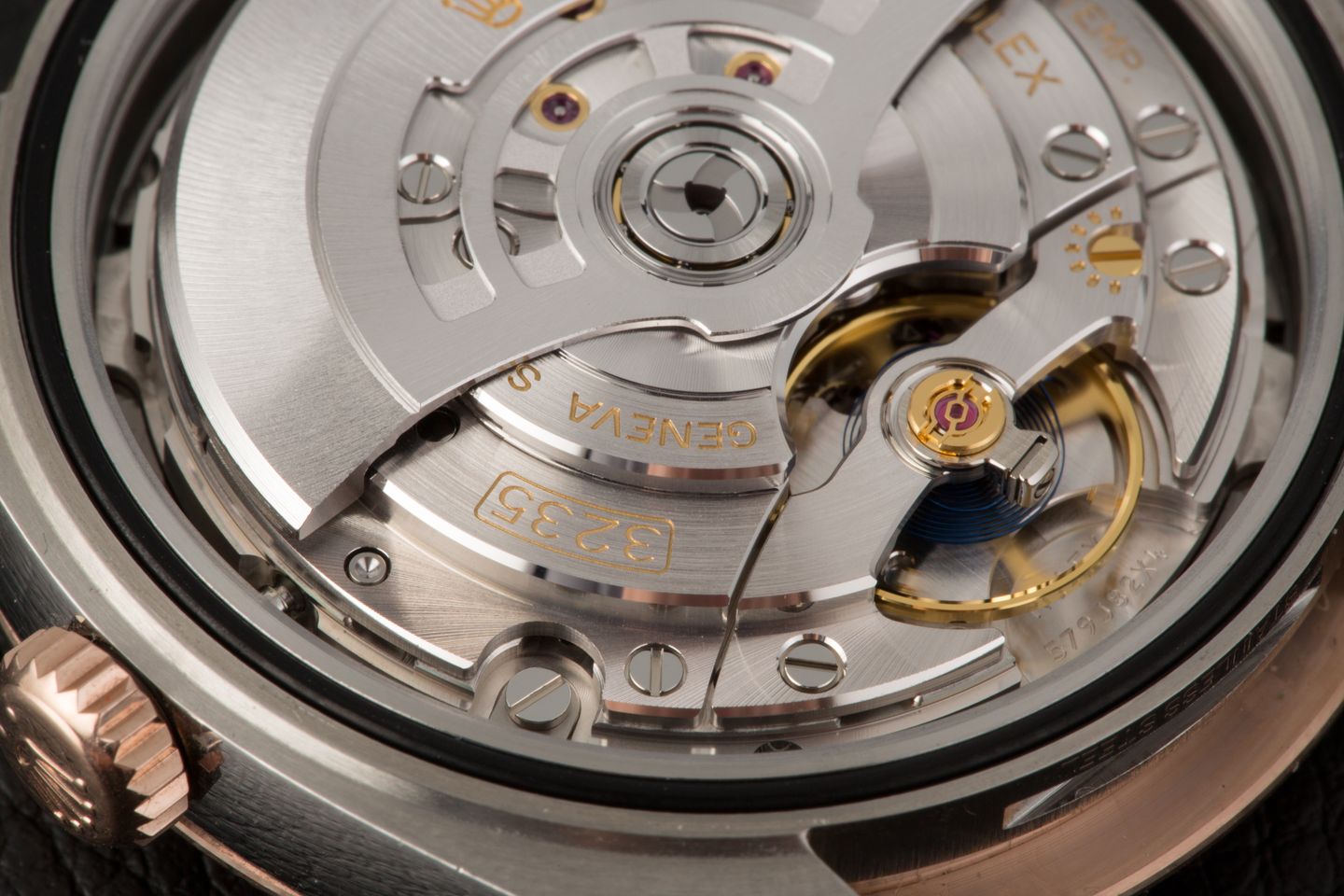 According to Rolex, over 90% of Caliber 3235's parts are new and it is protected by 14 patents. Some of the most notable changes that Caliber 3235 brought to the table include the new and more efficient Chronergy Escapement, a longer mainspring housed inside a barrel with thinner walls, and a new monobloc self-winding module. These modifications made way for Caliber 3235's improved power reserve of 70 hours, despite retaining the same size as the preceding Caliber 3135. 
As expected, Rolex has rolled out the new-generation movement to other watch models since its debut inside the Pearlmaster 39. Along with the Pearlmaster 39, at the present time, Rolex uses Caliber 3235 to power the Datejust 41, Datejust 36, Sea-Dweller 43, Deepsea, Yacht-Master 40, and Yacht-Master 42. The only models that currently still run on Caliber 3135 are Date 34 and Submariner Date watches. While Rolex never discloses their future plans, it's clear that they will replace Caliber 3135 with Caliber 3235 entirely in the very near future. 
Quick Specs: Rolex Caliber 3135 vs. Caliber 3235
Although they perform the same functions and will ultimately be fitted to the same collections of Rolex watches, there are significant differences between the Caliber 3135 and the Caliber 3235, both in terms of structure and performance.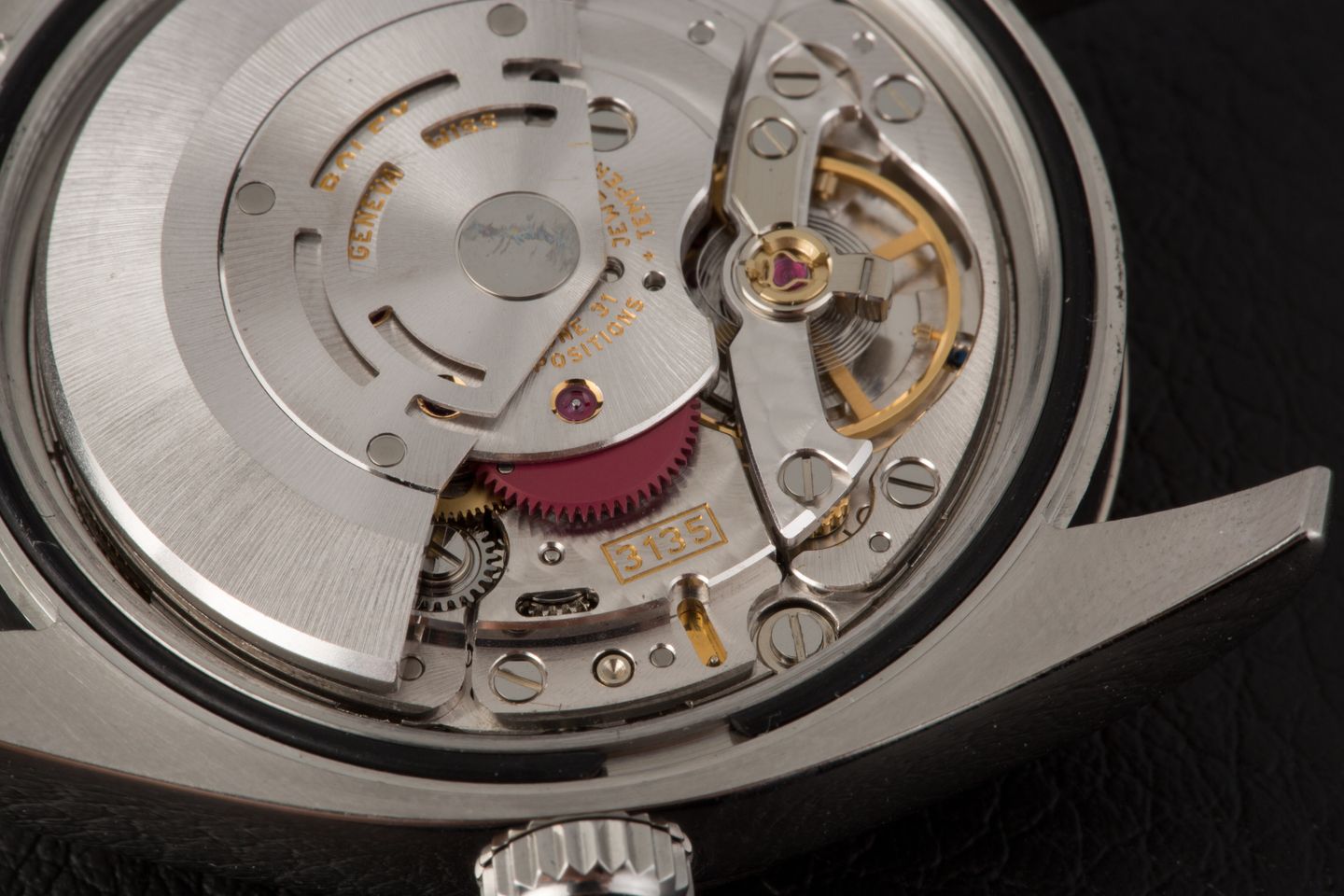 Caliber 3135
Debut Year: 1988
Power Reserve: 48 hours
Frequency: 28,800bph
Diameter: 28.50mm
Hairspring: Blue Parachrom
Escapement: Swiss Lever Escapement
Balance Staff: Riveted
Shock Absorber: KIF
Perpetual Rotor: Axle; Riveted two-piece
Barrel: Thicker barrel walls with shorter mainspring
Caliber 3235
Debut Year: 2015
Power Reserve: 70 hours
Frequency: 28,800bph
Diameter: 28.50mm
Hairspring: Blue Parachrom
Escapement: Chronergy Escapement with thinner pallet stones and double escape wheel teeth. 15% increased efficiency
Balance Staff: Friction-fit
Shock Absorbers: Paraflex
Perpetual Rotor: Ball-Bearing; Monobloc
Barrel: Thinner barrel walls with longer mainspring