Along with making excellent luxury watches, Rolex is also a master at marketing with a knack for creating its own dialect. If you spend time reading about Rolex watches, you will have no doubt come across terms like Rolesor, Cerachrom, and Oysterflex. Rolex often coins specific names for the materials it uses to denote a particular style, to emphasize superior quality, or to highlight an invention. For a little more insight into the origins of these names, here's a quick timeline of Rolex material milestones.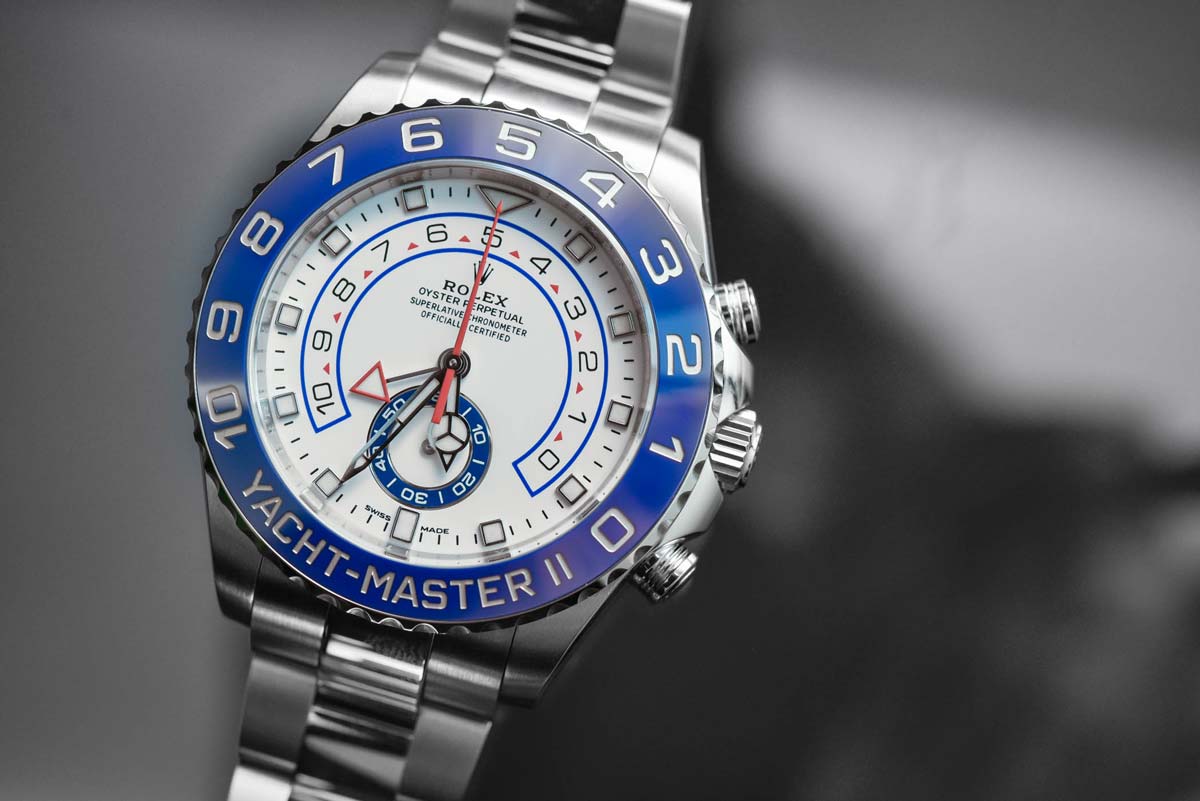 Rolesor – 1933
The term Rolesor is Rolex-speak for marrying gold and steel on one watch – better known as 'two-tone' throughout the watch industry. On yellow and rose gold Rolesor watches, the yellow gold or rose gold details include the bezel, winding crown, and center bracelet links, while the rest of the watch is fashioned from stainless steel. On the other hand, white Rolesor models only include a white gold bezel on an otherwise stainless steel watch.
A merger of the words "Rolex" and "or" (the French word for gold), Rolex patented the word Rolesor in 1933, and the first Rolesor Datejust made its official debut in 1948. Since then, the combination of gold and steel has been a Rolex signature design.
904L Steel – 1985 / Oystersteel – 2018
In 1985, Rolex became the first watch brand to use 904L stainless steel (instead of 316L stainless steel) for the construction of its watches. 904L steel is prized for its excellent anti-corrosion properties and its particular sheen.
The steel switch first appeared on the Sea-Dweller then Rolex eventually rolled it out to other steel models. Furthermore, Rolex first used 904L steel only for the watch cases and then started making bracelets from it as well.
In 2018, Rolex began referring to the 904L stainless steel on its watches as Oystersteel.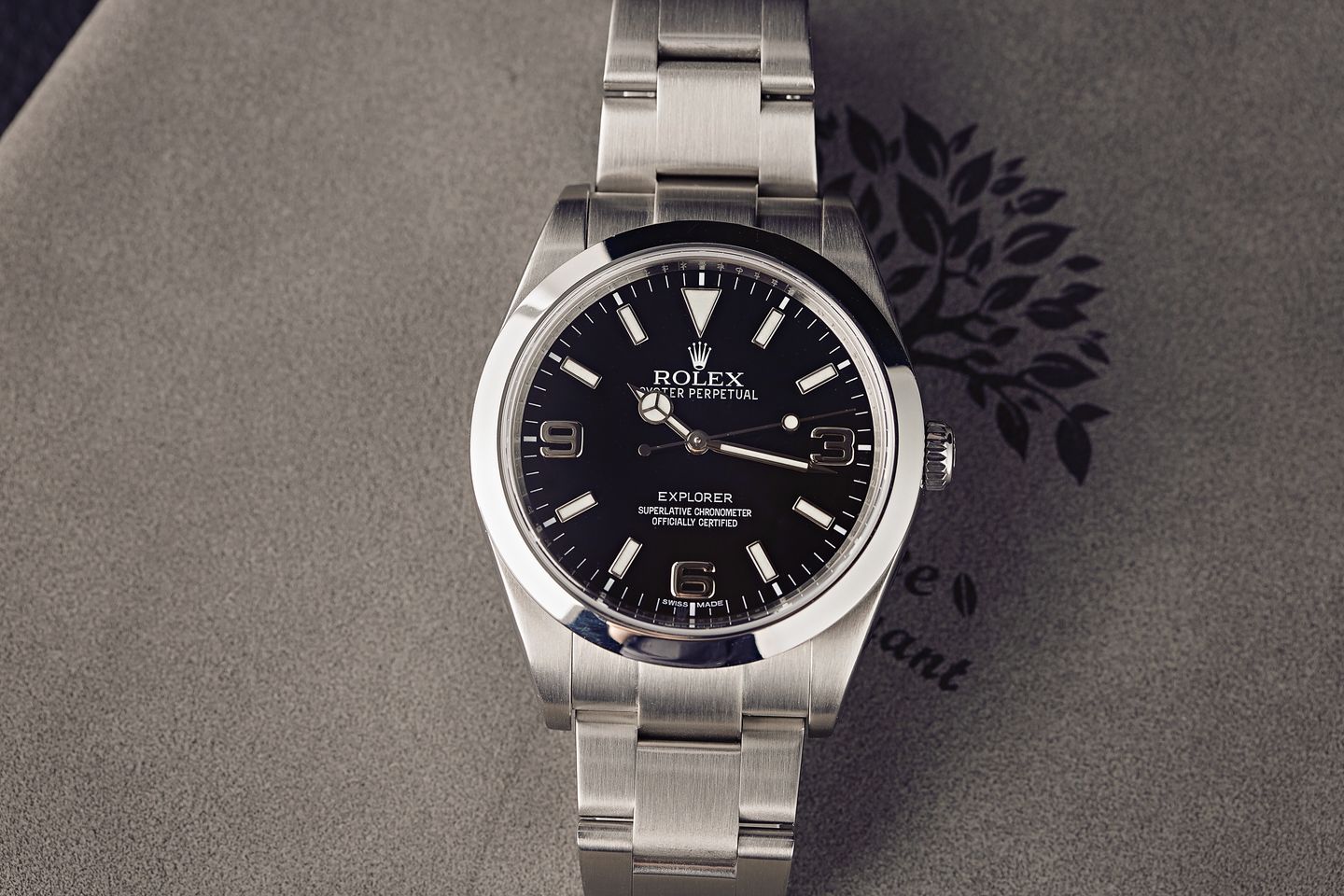 Rolesium – 1999
When Rolex unveiled the first Yacht-Master watches in 1999, the brand also introduced the term Rolesium, which is the combination of stainless steel and platinum on one watch. Rolesium models are still exclusive to the Yacht-Master collection today.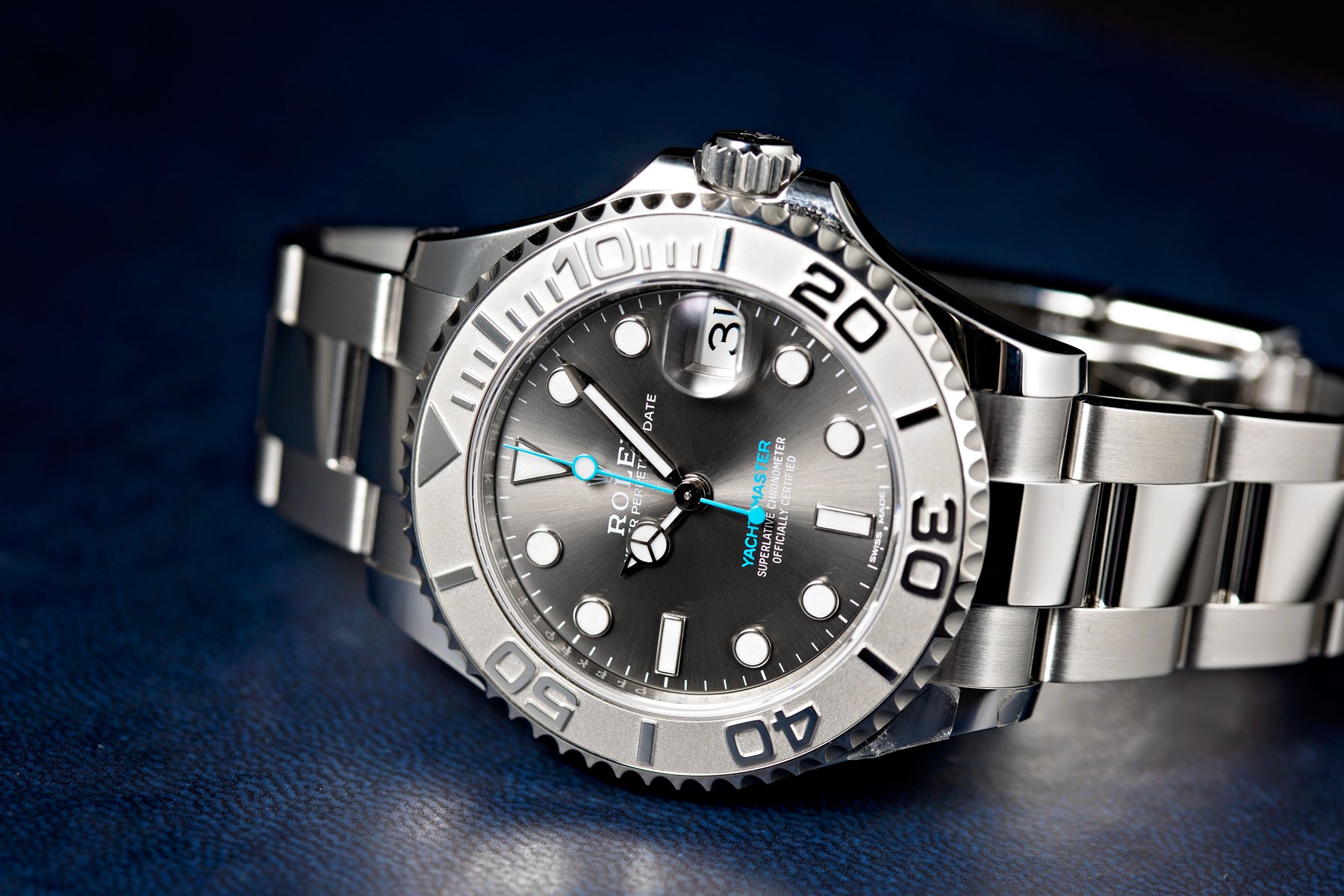 Everose Gold – 2005
Not satisfied with standard rose gold, Rolex presented Everose gold in 2005. This is the brand's patented rose gold alloy that mixes gold, copper, and platinum to create a unique shade of pink gold. Created in Rolex's own foundry, Everose gold promises not to fade or discolor over time.
Cerachrom – 2005/2007
In 2005, Rolex presented its first watch with a ceramic bezel insert: the yellow gold GMT-Master II ref. 116718LN with a black ceramic bezel. In 2007, Rolex launched the brand new Yacht-Master II watch, this time with a blue ceramic bezel. That same year, Rolex trademarked the name Cerachrom – a portmanteau of the words "ceramic" and "chroma" (the Greek word for color).
Rolex now refers to all its ceramic bezels as Cerachrom, which  has replaced aluminum the go-to bezel material for Rolex watches. Some models such as the GMT-Master II, Submariner, Yacht-Master II, and others have Cerachrom bezel inserts, while the Daytona has a monobloc Cerachrom bezel.
Made from an especially hard and corrosion-resistant ceramic, Cerachrom bezels are scratch resistant and fade resistant. The bezel markings on a Cerachrom bezel are first molded in the ceramic and then coated with either a layer of gold (on gold models) or a layer of platinum (on steel or platinum models) via PVD.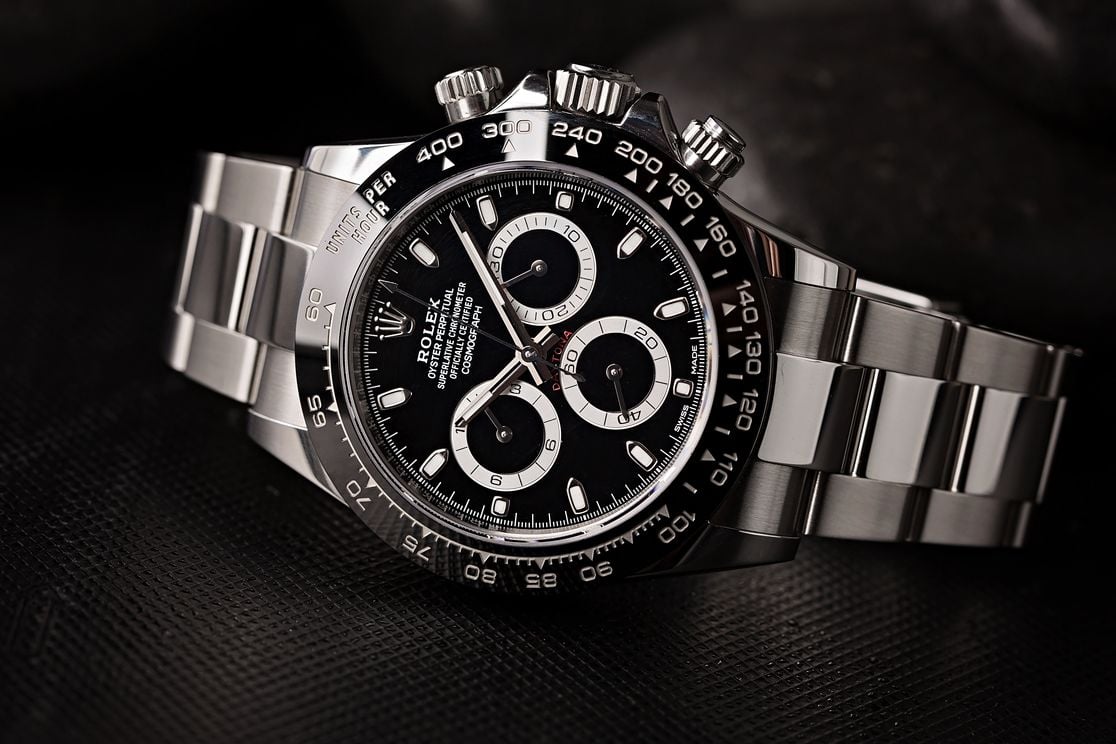 Oysterflex – 2015
Rolex released a brand new Yacht-Master model in 2015 with a novel bracelet design Rolex that dubbed the Oysterflex bracelet. Comprised of metal inserts made of titanium and nickel that are then coated in black elastomer, the patented Oysterflex bracelet is Rolex's innovative approach to the rubber watch strap.
Along with select Yacht-Master models, Rolex has also fitted a few gold Daytona references with the Oysterflex bracelet.