Have you seen Avengers: Endgame yet? If not, do that and then come back and read this article (the extra clicks are good for us, don't you know). I'm not going to drop any major spoilers in this article so you should be safe to read on, even if you're trying to avoid finding out how/if our favorite band of brothers (and sisters) defeat the wrinkly-chinned intergalactic would-be overlord, Thanos.
And just in case any of you have forgotten, there's only a one in 14,000,605 chance the Avengers make it out of this victorious. I'm not a gambling man, but knowing Hollywood I'm pretty sure that's one outside bet I'd be happy to push my chips for…
So as the heroes who have become like extended family members over the past 11 years stagger towards almost certain defeat, let's lighten the mood somewhat by deciding which Rolex watches the crown would bestow upon these intrepid Avengers should they have forged a mutually beneficial partnership.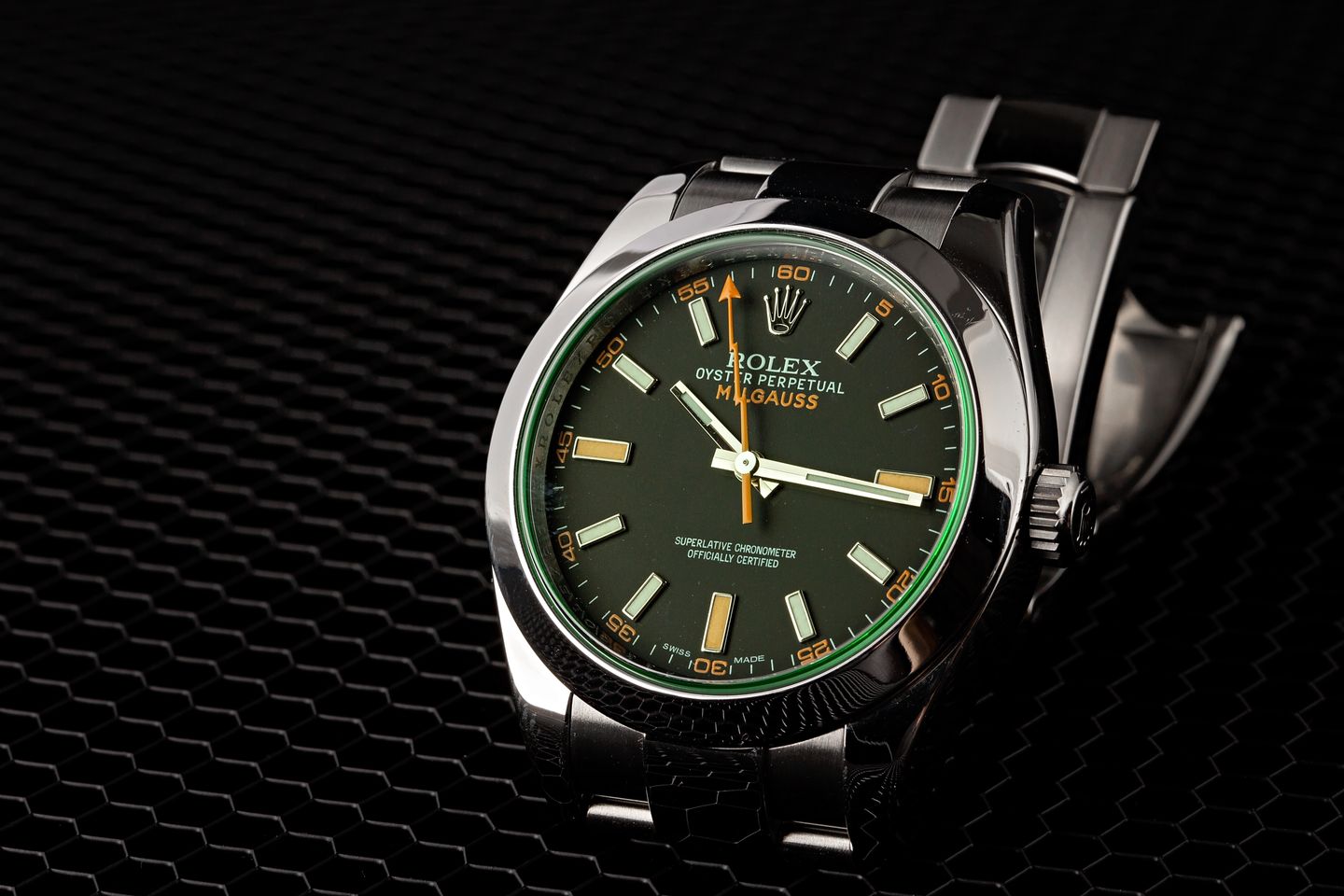 Captain America – Rolex Datejust 41mm
Too easy. A classic. But more to the point, a timely choice for Cap, who went into the Ice in 1945, the year the Rolex Datejust was released. As someone who understandably struggled to adjust to the modern world, the Rolex Datejust provides the perfect link between the past and the present and would look right at home on the wrist of Steve Rogers.
Black Widow – Rolex Yacht-Master 42mm White Gold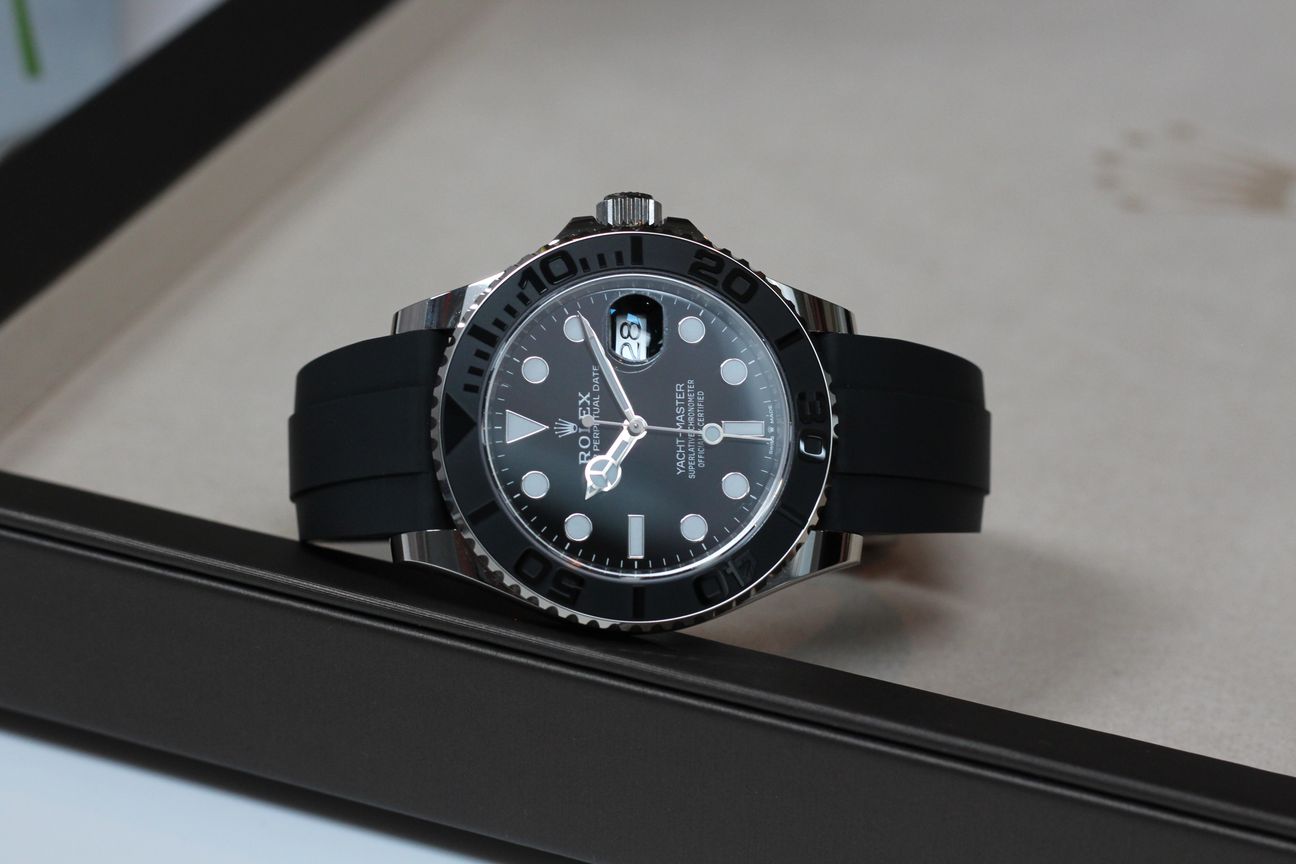 I've never much been a fan of white gold. Because of durability, I would always choose steel if I wanted a case with a silver hue. However, there are those who get a buzz out of the 'stealth luxury' concept, and I couldn't think of a stealthier member of the Avengers then the adored super spy that is Natasha Romanov. You might think white gold is a terrible choice for a woman who is frequently seen flinging her flexible form all over the shop in an attempt to neutralize any threat to her team's mission, but I'd like to remind you she manages this without a single hair falling out of place. I'm pretty sure that the safest place for any $28k white gold watch is strapped to her wrist.
Bruce Banner – Rolex Milgauss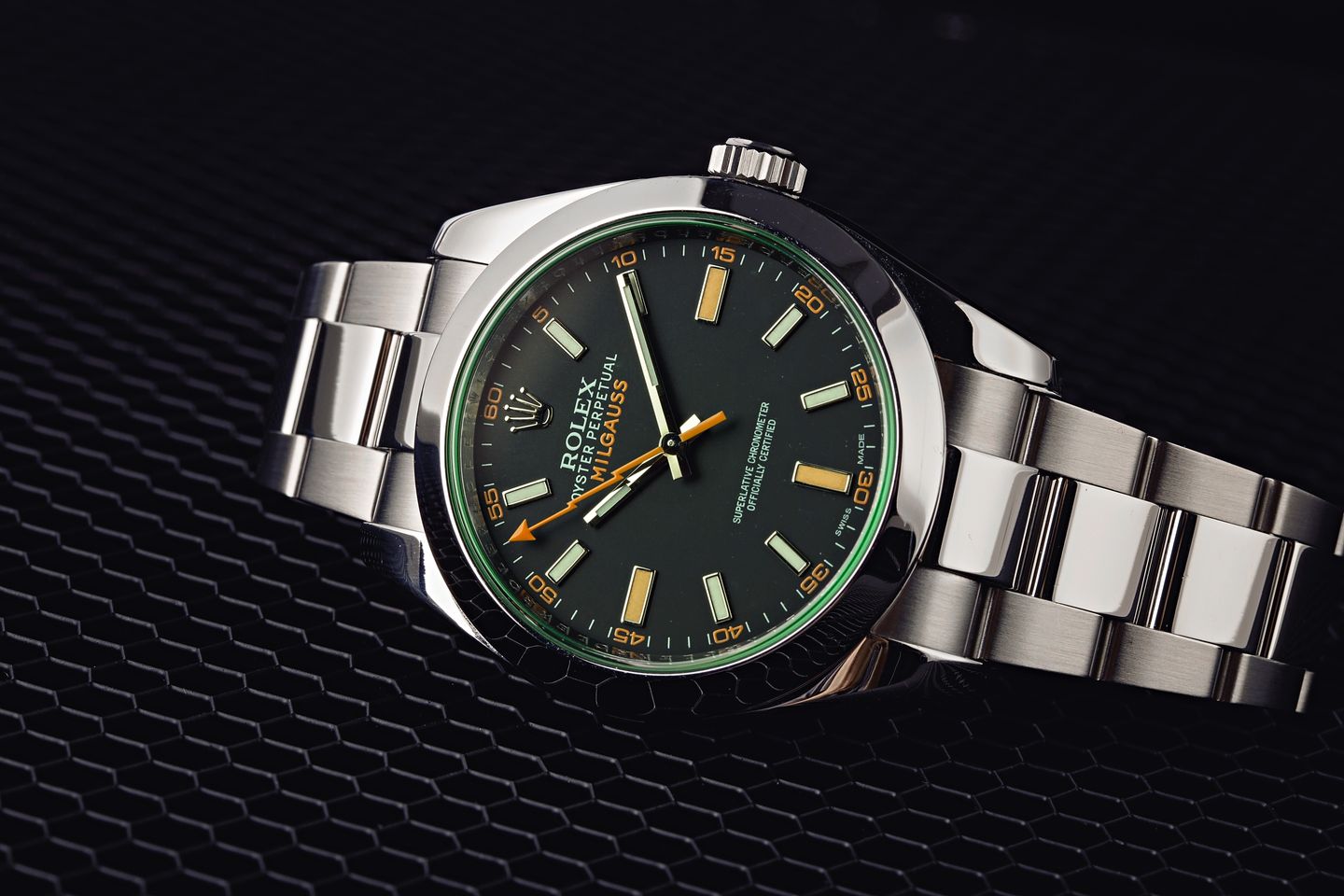 I bet I had you fooled on this one, right? No, the 'Hulk' (green/green) Submariner is not the choice for Banner for a couple of reasons. Firstly, Banner and the Hulk have been separate entities up until this point, and while a chunky verdant diver would look right at home on the big guy's wrists, the far-punier Banner would surely choose something more practical and relevant to his career as a scientist. The Milgauss, resistant to strong magnetic forces, was actually developed for exactly that field, and Banner, being a man of the world, would surely know and appreciate this.
Also, the glass comes in green, so…
Doctor Strange – Rolex Cellini Moonphase 18ct Gold
Yes, I know he wears a Jaeger-LeCoultre. And yes, I know that right now he's basically dead. But Steven Strange is due another movie so whether its a prequel or sequel he'll still be needing a Rolex timepiece to get him through whatever mind-bending mission the MCU (Marvel Cinematic Universe) has in store for him.
For the venerable Doctor, I've chosen a Rolex Cellini. It's not a million miles away from his current Jaeger-LeCoultre Ultra Thin Perpetual (which earned some seriously gratuitous screen time in his eponymous debut). The specific model I'd like to see Doctor Strange wear is the Cellini Moonphase in 18ct gold. The warmer hue gives off a slightly softer vibe than the cold white gold of the Jaeger-LeCoultre Master Ultra Thin Perpetual. Although that would make it a strange choice for a pre-enlightened Steven Strange, a post-Thanos character would surely have been mellowed by his experiences in the realm beyond. And anyway, as cantankerous as he's always been, I think it's pretty safe to say that all Doctor Steven Strange ever wanted was to be loved.
Spiderman – Rolex Air-King
Peter Parker is a precocious chap in many ways. A relatively goofy teenager suddenly flung into a life-or-death battle for the survival of the Universe is allowed to come across a little shell-shocked. We don't want to over complicate things for this happy-go-lucky kid so we'll keep his first foray into luxury watches simple and gift him a Rolex Air-King.
The Air-King is a youthful, legible, and surprisingly colorful (by Rolex standards) watch that is a perfect gateway drug to bigger and better things.