Often, in the world of art, a specific mistake or error in crafting the piece actually renders it more valuable. There are many examples to cite, but of course, our most prized instances come from the World of Rolex.
When discussing the Rolex Daytona, first launched in 1963, you'd be hard pressed to find a watch collector who doesn't covet this particular lineup. The watch comes in many variants; however, the stainless-steel models hosting white and black dials are two of the most prized among collectors.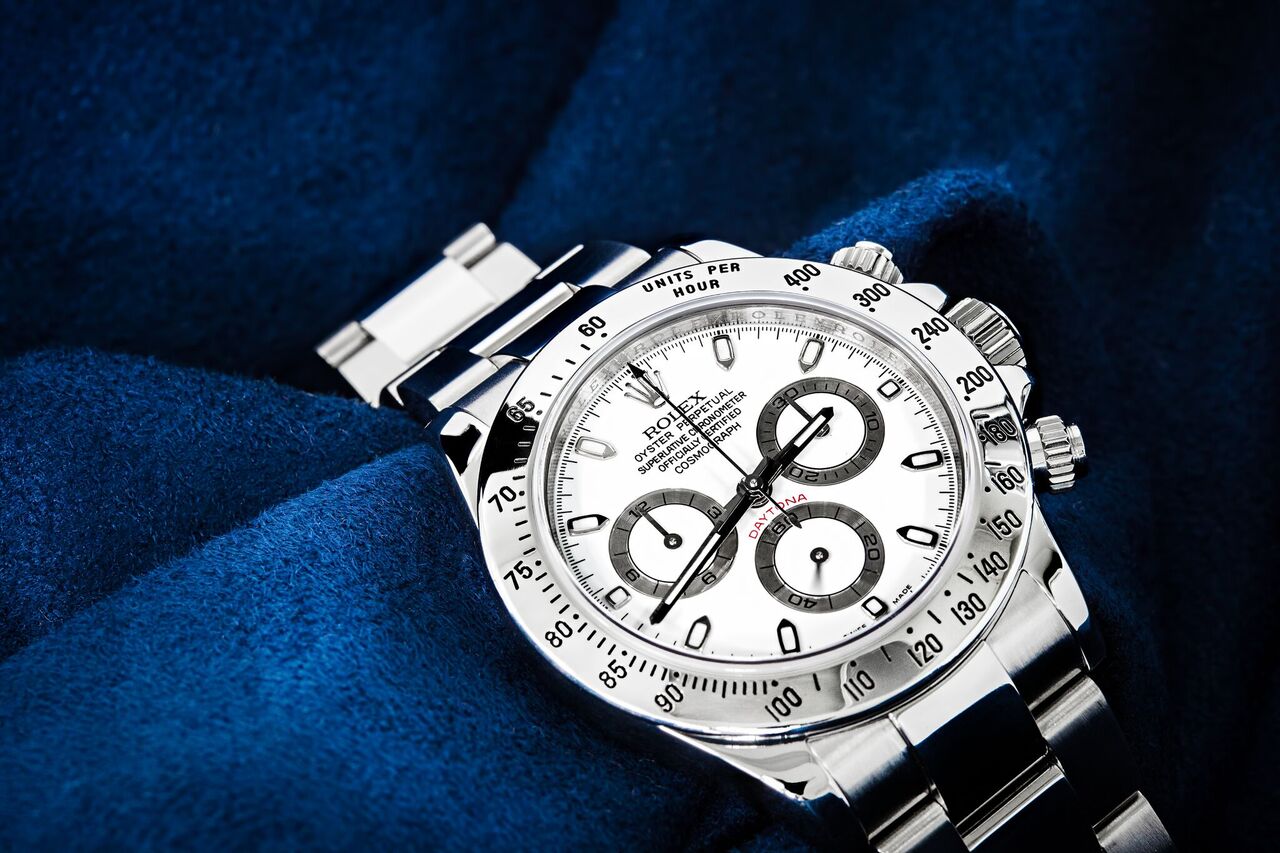 A watch designed for the world of motorsports, there's no question how the Daytona earned its name, as it measures and records average speeds up to 248 mph for the ultimate race-car driver. This watch is engineered with a 40mm Oyster case, exacting chronograph and bezel with tachymetric scale, and is water-resistant to a depth of 333 feet, or 100 meters. The chronograph pushers screw in to ensure the depth rating. And while there are several features that make this particular Rolex so impressive, Daytona watches, Ref. No. 116520, that were produced between the years 2000 and 2002 were subjected to a rare production defect: Over time, the dial of the watch would turn from white to an off-white, cream color. This color phenomenon is an exceptional flaw, but it's not limited to the Daytona 116520.
In 1994 and 1995, the Rolex Cosmograph Daytona, Ref. No. 16520, saw its sub dials change color from white to brown. These rare vintage pieces are fondly named after one very important man's collection. As the story goes, in 2006 Osvaldo Patrizzi, horology's guru, sold his collection of Rolex timepieces. This group included a black-faced Daytona, Ref. No. 16520, with its sub dials discolored. This color phenomenon was found in many versions built with Mark IV dials, and they were then dubbed the Patrizzi Daytonas, or the Patrizzi Dial.
There is an ongoing debate among enthusiasts regarding the serial numbers that are involved with this rarity, i.e., whether or not N and T should be included with S and W serial numbered Patrizzi Daytonas. And if you were curious, one theory over how the discoloration actually occurs is that specific materials used by Rolex during the defect years changed hues when exposed to ultraviolet light.