You value honesty, right? You want your friends to tell you when you have lettuce in your teeth; your investment manager to tell you when something's a bad idea; your partner to admit when you just shouldn't walk out of the house in that outfit. But do you know what else you want to be honest? Your luxury watch… Particularly if it is a highly collectable model like a vintage Rolex Submariner.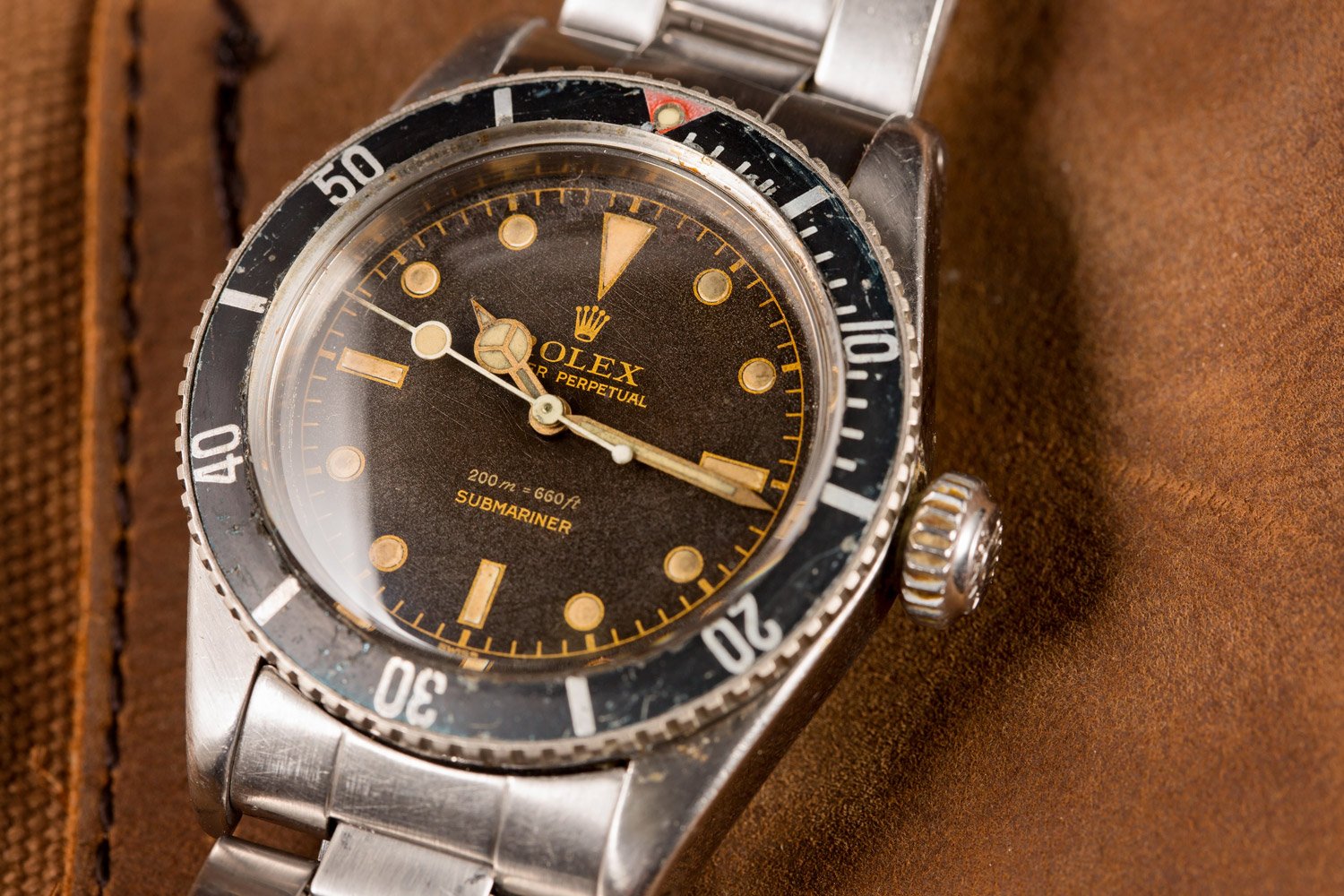 Like all forms of honesty, it might not be particularly pretty
An 'honest watch' consists of 100% genuine components, and in a perfect world, it should still have all of its factory-installed parts – regardless of whether they're all scratched, dinged up and faded. An honest watch should also have survived without excessive polishing or restorations that could alter or take away from this natural aging process. 
However, there are many within the watch world who say this definition is too narrow. Some experts and collectors argue that 'honest' should also refer to genuine parts that are from the 'correct' corresponding period and reference, while a large segment of the community believes that the term 'honest' should apply to any watch consisting of 100% genuine components, regardless of when the replacement components were manufactured.
However, it should be noted that although later-era service replacement parts are easily identifiable, circa-correct and perfectly matching genuine replacement parts can be pretty hard (if not impossible) to spot, so it is the responsibility of the seller to disclose this information when available.
But why is honesty important when it comes to your watch? 
Well, that all comes down to value that has been placed on original parts, original aesthetics, and the story that can unfold with an untouched watch over time. Today people are obsessed with the concept of an honest watch because back in the day, it was totally normal (and encouraged) to get your timepiece serviced and parts replaced. 
That means 'honest watches (ie. totally factory original) are becoming increasingly rare and hard to find. Additionally, each year as damage and wear and tear occurs, the number of these watches in existence continues to get smaller and smaller. Consequently, those within the community place a high value on these pieces (especially older examples), which in turn significantly drives up prices for them around the world.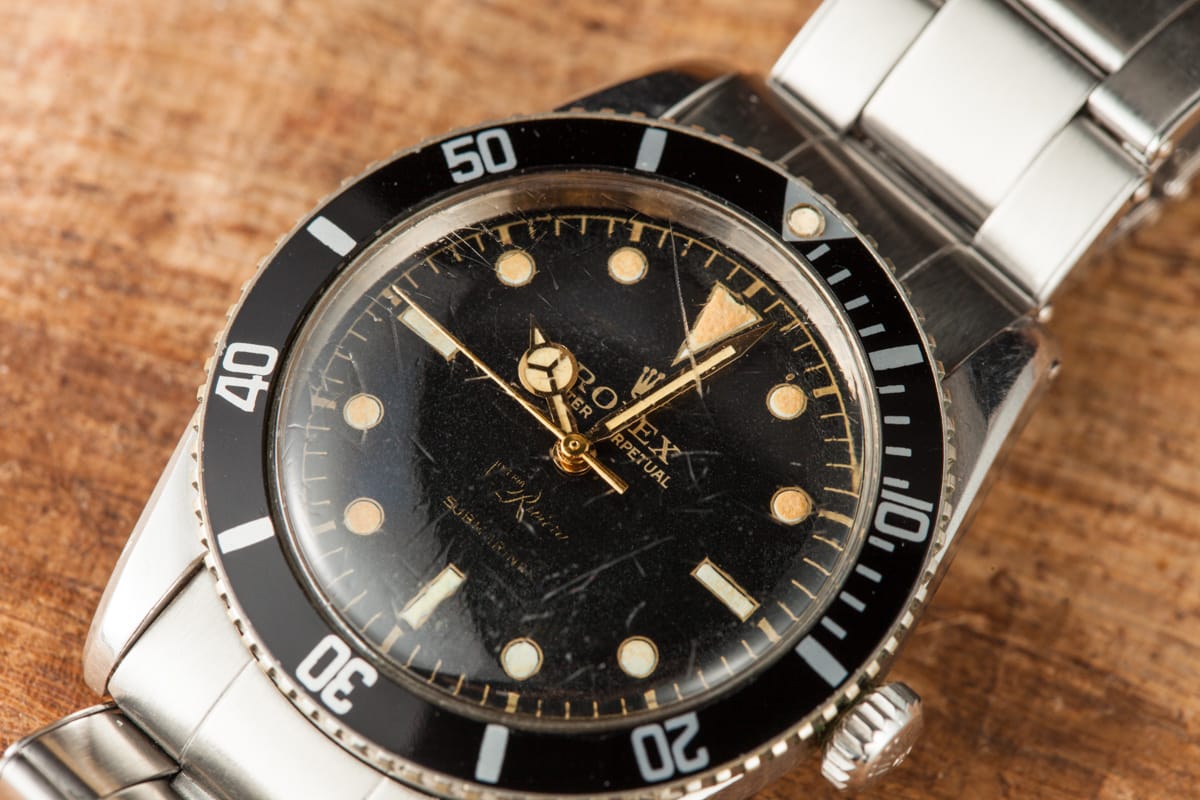 A great example of an honest watch is the Rolex Submariner 6538 that hit the auction block in collaboration with Sotheby's this month. This watch is as honest as it gets – the 'Big Crown' Submariner has its original 4-Line dial (with chronometer certification text) that has faded to a bright "Tropical" brown color. The owner of this watch never replaced the dial, allowing it to change to this wonderful faded brown color over time. 
While some might consider signs of age a defect, it is actually these "flaws" – this 'honesty' of the original watch's parts that make it so valuable and sought after today. You'll also notice slight crazing on the surface, and that the lume plots on the dial, while still intact, have also gained their own wonderful patina. 
So how do I get my hands on an honest watch?
Not all honest watches are going to set you back six figures. In fact, you can find plenty of honest watches on the pre-owned and vintage market within almost every price range – you just have to know what you're looking for and ask the right questions.
And while investing in an honest watch today could really pay off tomorrow, the best part about an honest watch is the fun of it. These watches aren't perfect, they're fun and quirky and they have battle scars and stories to tell. They're far from the mass-produced watches we see flooding the market today because they're unique, and they wear their hearts on their sleeves. That's the honesty we love about them.