Times have changed dramatically over the last decade when it comes to the appearance of new watches in the luxury space. In more recent years, pretty much all watches are created to suit market trends and demands, as actual practical timing devices of any sort no longer need to be mechanical. Back in the day, this was not the case, which is why the entire dive watch segment was created, as was a host of other timepieces with practical applications in mind.
Alongside many other brands, Rolex was very much engaged in the development of practical timekeepers, and many of the legacy models in their current collection were initially conceived with this in mind. Skipping over the (obvious) Rolex Submariner, we're going to take a quick look at the origin stories behind some of Rolex's other icons, and what industry/trade/adventure/etc. was the driving force behind their creation.
The Sea-Dweller
By the time Rolex decided to develop the Sea-Dweller, the Submariner was already well-received in the market by professional divers, and capable of dropping to depths of 200 meters. That said, a group of pro divers involved in the SeaLab expeditions were noting issues with crystals popping off their Subs when in decompression after an extended dive.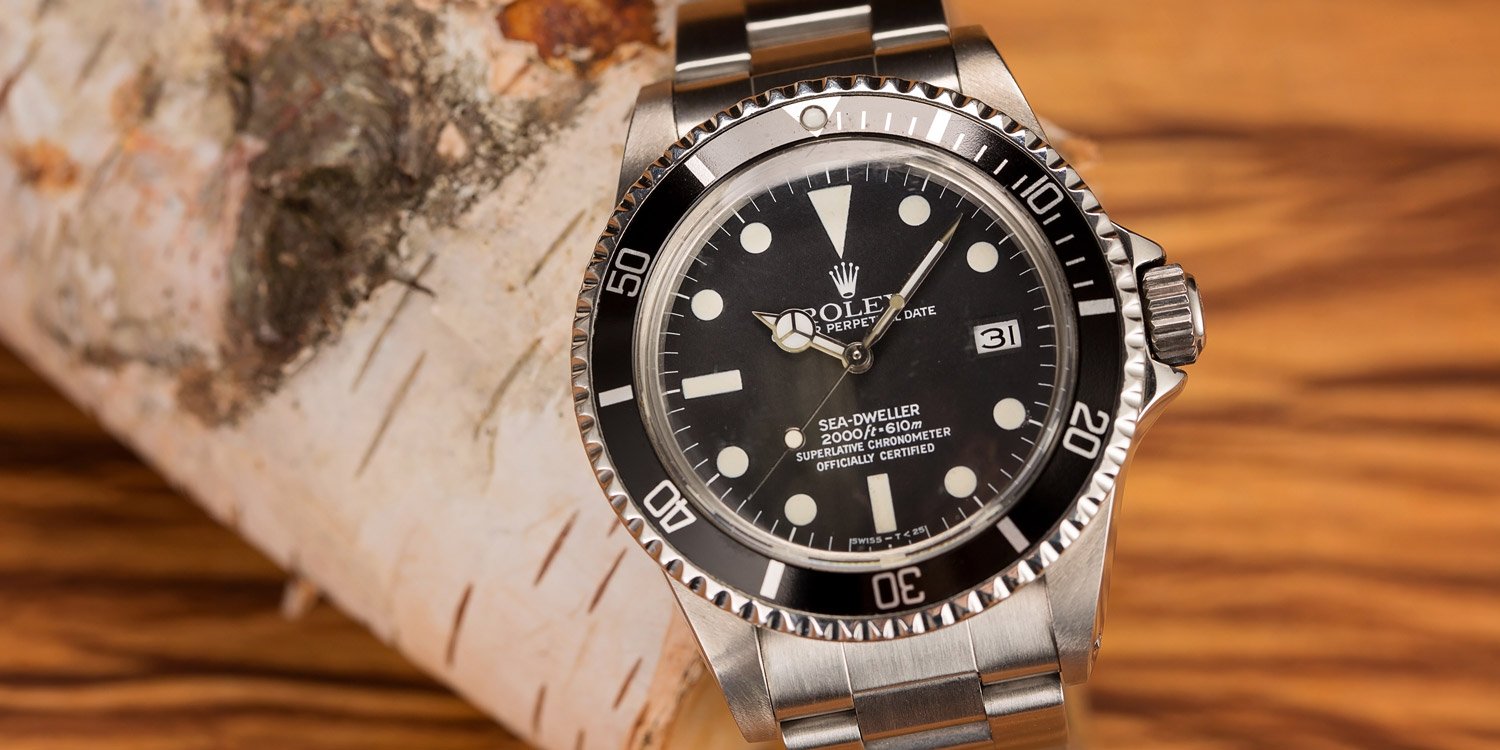 Now, obviously these were very niche circumstances for a very small group, but nonetheless Rolex set out to resolve this issue with a new release created specifically for extended saturation dives like those being undertaken with SeaLab. The end result was not only a watch with a depth rating of 610 meters, but also one fitted with a helium escape valve. Most simply, helium would build up within the case of the watches when in prolonged saturation dives (where the air mixture included helium). This would lead to a pressure build-up during decompression, and the helium escape valve was designed in a way to let off this pressure without compromising the watertightness of the case (in layman's terms, it is a sort of one-way valve).
Explorer II
With the first Explorer series well into production, the arrival of the Explorer II was especially niche in its design. Although now it is a conventional GMT, the first version – reference 1655 that landed in 1971 – used its oversized hand solely as a 24-hour indication. The combination of its oversized hand and significant application of luminous material was geared towards an industry that spends hours (and days) in the dark, speleologists to be precise.
These scientists are constantly underground exploring caves and caverns around the globe, and at the time, required a reliable timepiece that would help them get a clear read of the time above ground (with no sign of daylight to be found). As the model was updated, the change to a more conventional GMT setup made it much more mass-market friendly, which in turn ensured its longevity in Rolex's sport watch catalog.
Milgauss
It's pretty wild to think how important resistance to magnetism was (and still is) when it comes to mechanical watches and industry settings. The development of the Milgauss came in 1956, back in an era where exposure to serious magnetic fields was a relevant concern for those working in power plants, scientific research facilities, in medicine, and even on trains.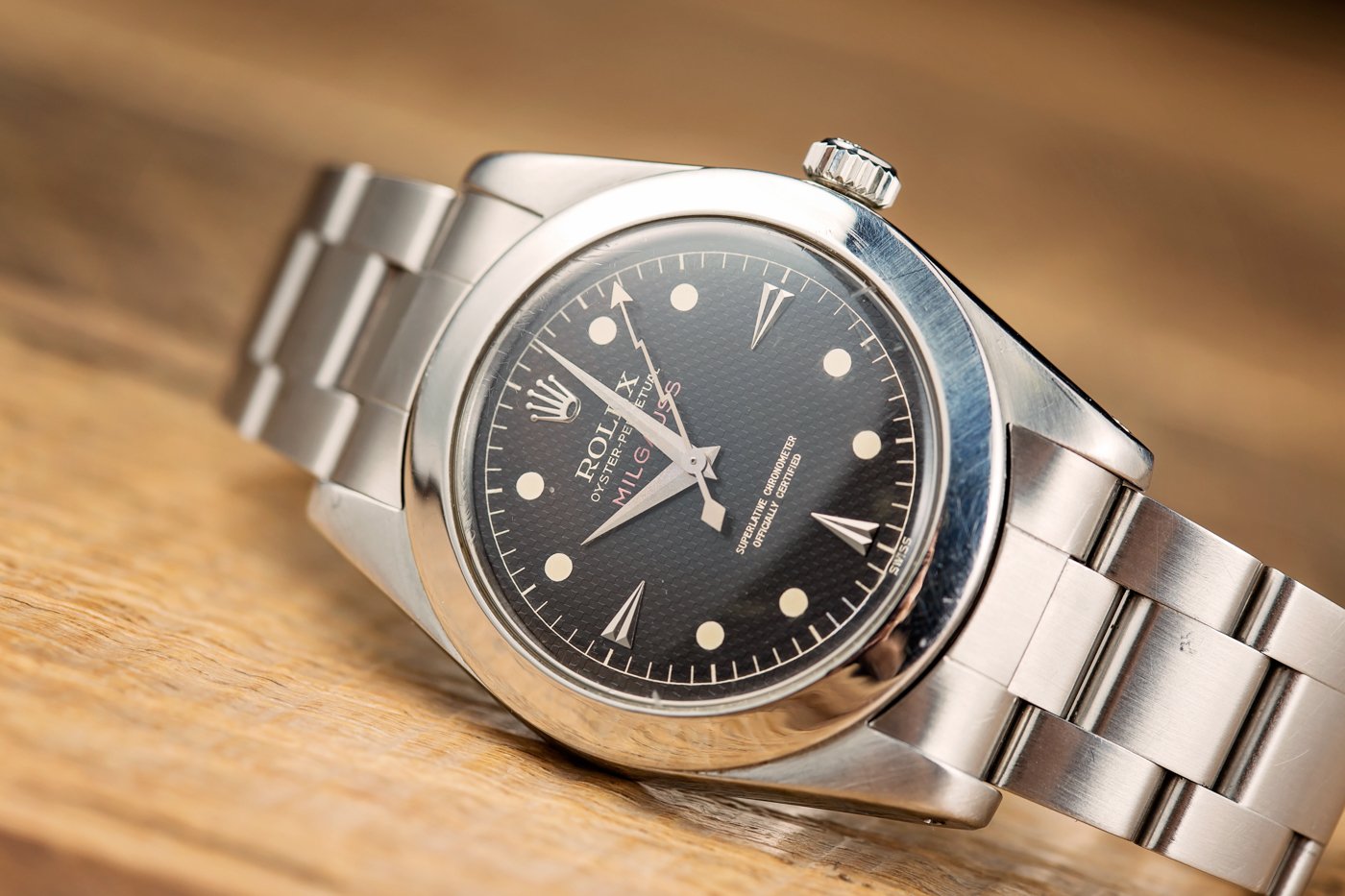 Specifically, it is said that it was CERN (European Organization for Nuclear Research in Geneva) that turned to Rolex for a solution to this issue back in the day. Mechanical watches without any anti-magnetic protection can quickly lose accuracy, so Rolex created an antimagnetic Faraday cage around the movement of the Milgauss, making it resistance to 1,000 gauss (hence the name). While still only officially rated to this 1,000 Gauss mark, the fact that its cage is still present and its caliber now uses an anti-magnetic Parachrom hairspring has many speculating that it can withstand even greater magnetic fields in its current reference, the 116400GV.
Yacht-Master II
A more modern addition to the Rolex collection, the Yacht-Master II still has a very practical application for a fairly niche segment – specifically sailing races. The start of a sailing race has a very specific and precise starting procedure involving a countdown to start (typically three minutes), so Rolex designed a unique way to back up the starting indication on a flyback chronograph to account for this.
The unique mechanism uses the crown, bezel, and pushers to select the countdown start point, and all told this complex execution makes it one of the most complex watches in the brand's current collection (alongside the similarly complex Sky-Dweller). Rather than the brand being approached by a specific organization or team on this one, the brand undertook the endeavor of their own volition.