Rolex isn't known for being particularly bold with design. However, what they are known for is being innovative, whether that's creating their own alloys like Everose or mastering the art of hard-to-achieve colored dials. Most recently, one of their biggest innovations to roll out was their new and improved Cerachrom bezels, like those that can be found on the Rolex Daytona and GMT-Master II.
Because the bezel on a watch is so exposed, it is often susceptible to shocks, corrosion, fading and scratching. Therefore, Rolex wanted to upgrade specific Professional models in their Oyster collection from aluminum bezel inserts to something much more durable. In typical Rolex fashion, they've created their own durable ceramic called Cerachrom – which is a mix of the words "ceramic" and the Greek word for color, "chrom."
Today, we're looking at the best of the best of these Cerachrom bezels. The most good looking, handsome, and striking examples since this new material was rolled out.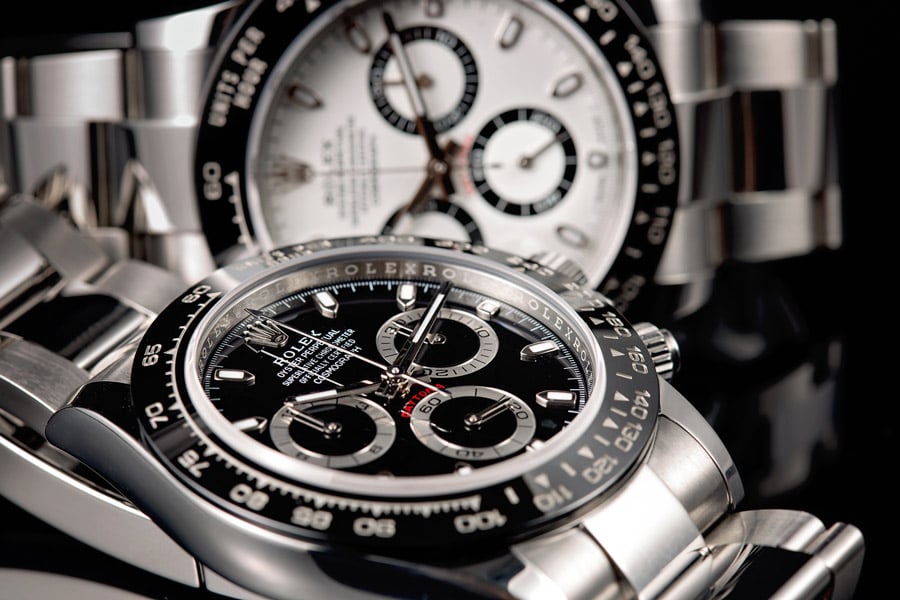 1. Yacht-Master Matte Black Bezel
I wanted to note this one first because it just looks so different than the other Cerachrom bezels that Rolex has produced. That matte, sandblasted ceramic bezel has this effortlessly modern feel, and is kind of everything that you'd want to see out of a new material. Plus, that black bezel just totally pops against the Everose case.
2. GMT-Master II Batman Bezel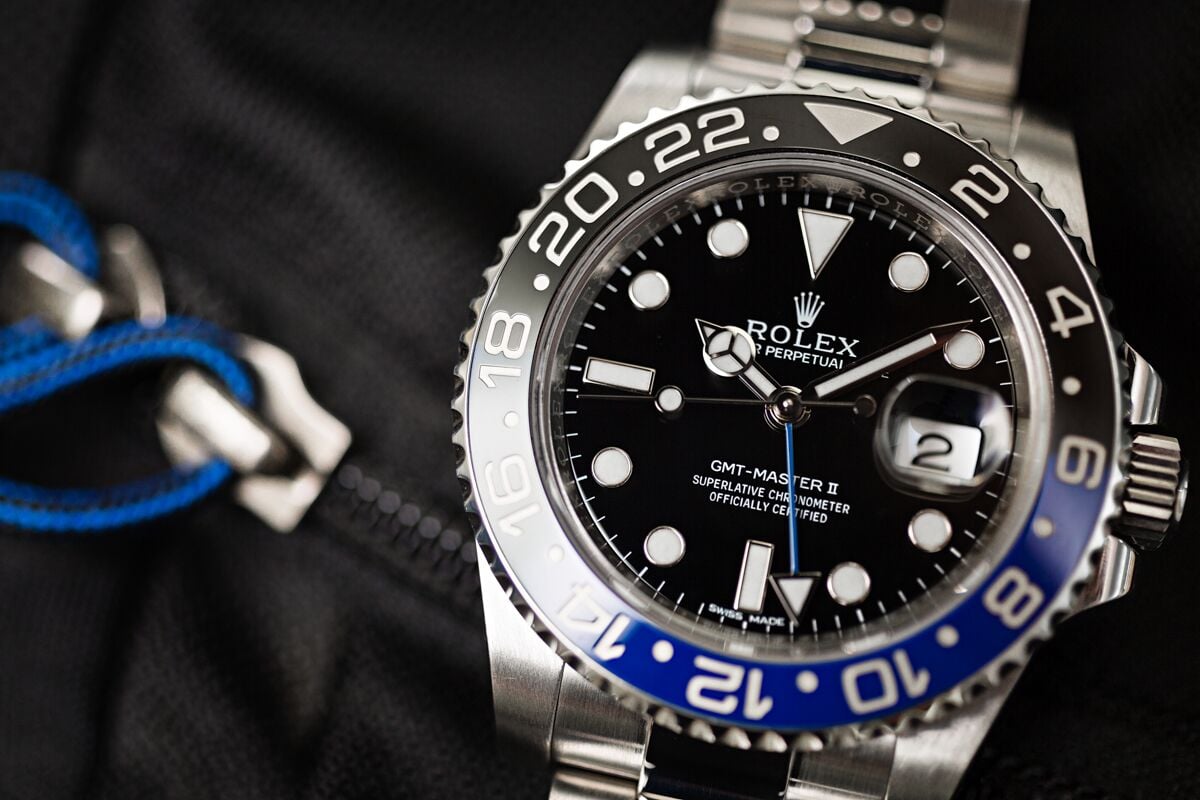 They said it couldn't be done. When Rolex first unveiled their Cerachrom bezel in 2005, they did so in one solid color and actually admitted that it was just too hard to do a two-colored bezel with the material. Then in 2013, they presented us with this – a blue and black bezel that became instantly iconic. It was a great addition to the GMT-Master II lineup, but it also further illustrates Rolex's dedication to innovation. Plus it's totally sharp, right?
3. Daytona Chocolate Bezel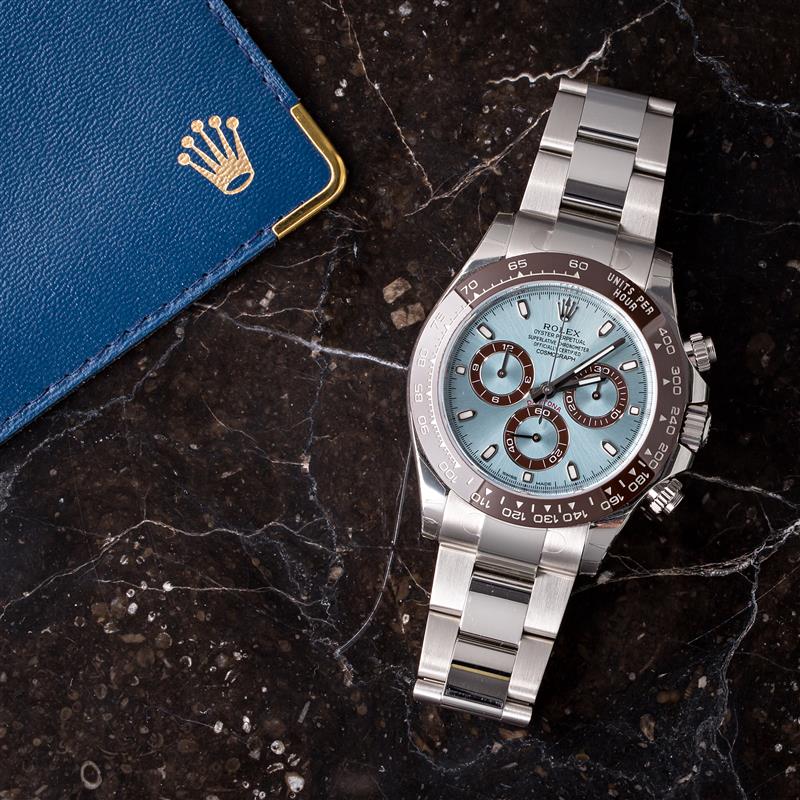 This is a jaw-dropping look – that Chestnut brown monobloc Cerachrom against an icy blue dial. It's unique, it's beautiful, and it's all executed so well. The Daytona is already a love-it-or-hate-it watch, so it's fitting that they've chosen to go with such a bold, and frankly fun choice for the bezel here.
4. Yacht-Master II Blue Bezel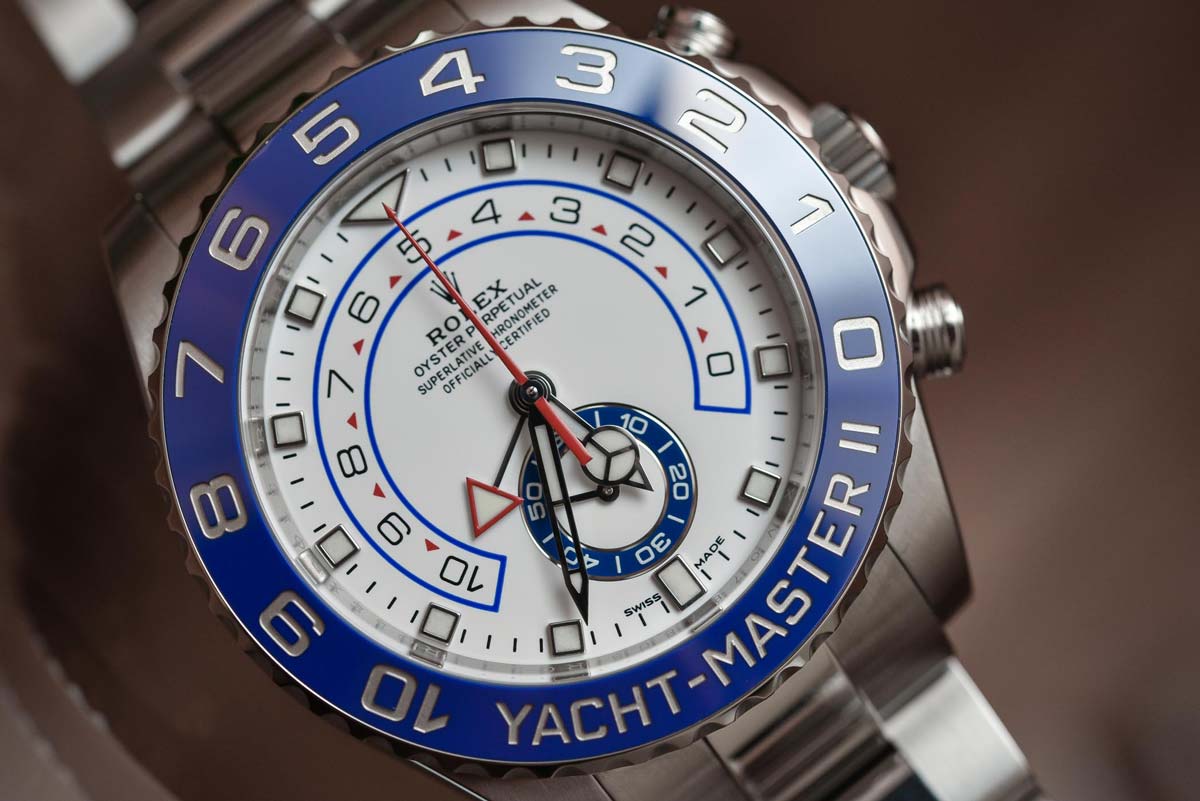 The blue Cerachrom bezel on the Yacht-Master II is just striking. The way the bold blue contrasts against the white dial and Oyster case is just so elegant. It's the kind of watch that when you slip it on, you instantly feel elevated. Hard to ignore, this bezel is a real head turner.
5. Submariner Hulk Green Bezel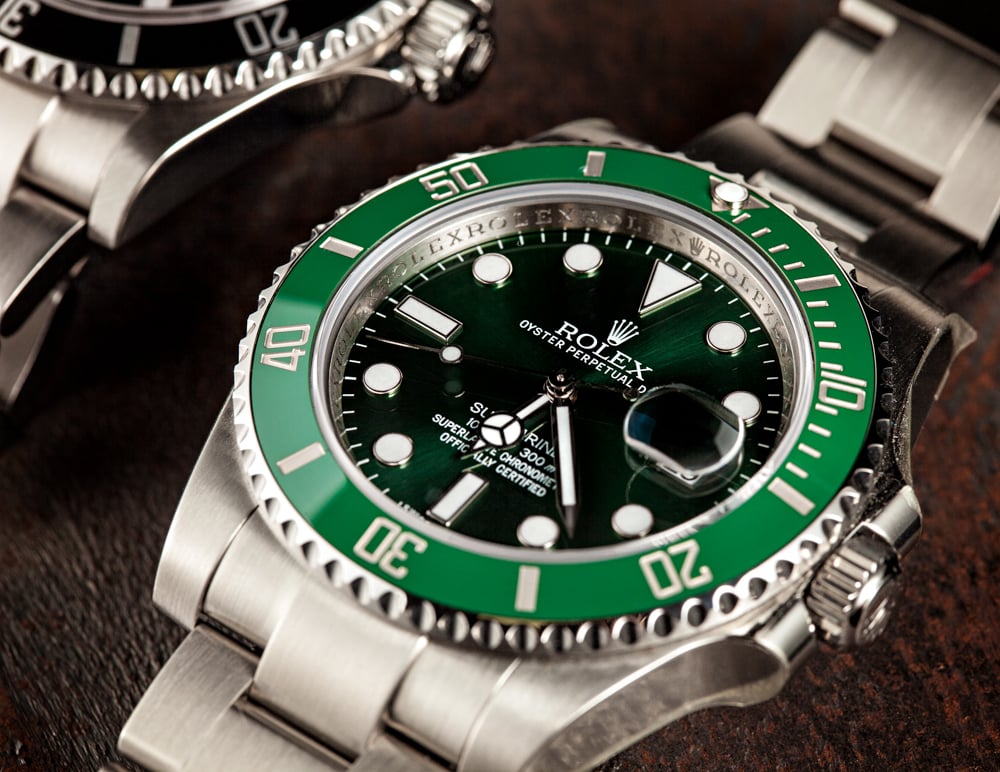 When the green bezel was first introduced in the 50th Anniversary edition of the Submariner, it took the world by storm. Never before had a color like that been used by Rolex, and soon, it became beloved. So in 2010, Rolex upgraded their green bezel Submariner to feature Cerachrom, making the bezel more bold and durable than ever before. The improved bezel also matches a stunning green sunburst dial, which gives this watch a bold and very imposing look – hence the "Hulk" nickname.