It is no secret that the necessity of a watch as a tool has long been overtaken by smartphones, tablets, computers, and other high-tech devices. Yet, despite this, the popularity of mechanical tool watches has never been stronger.
Not only do they remind us of a time when mechanical watches were developed for a specific task, but they combine those purpose-driven origins with stylish designs that make for an appealing mix that is hard to resist. So, regardless of whether or not these timepieces are ever actually going to dive, fly, or explore in our modern lives, here is a round-up of some of our favorite Rolex tool watches right now – the Rolex Submariner, GMT-Master, and Explorer.
Rolex Submariner: A Tool Watch for Diving
Following the introduction of the Aqua-Lung in the forties, recreational and commercial diving flourished during the post-war 1950s. And because divers had to have a way to track how much time they had been underwater, dive watches became an essential piece of dive equipment.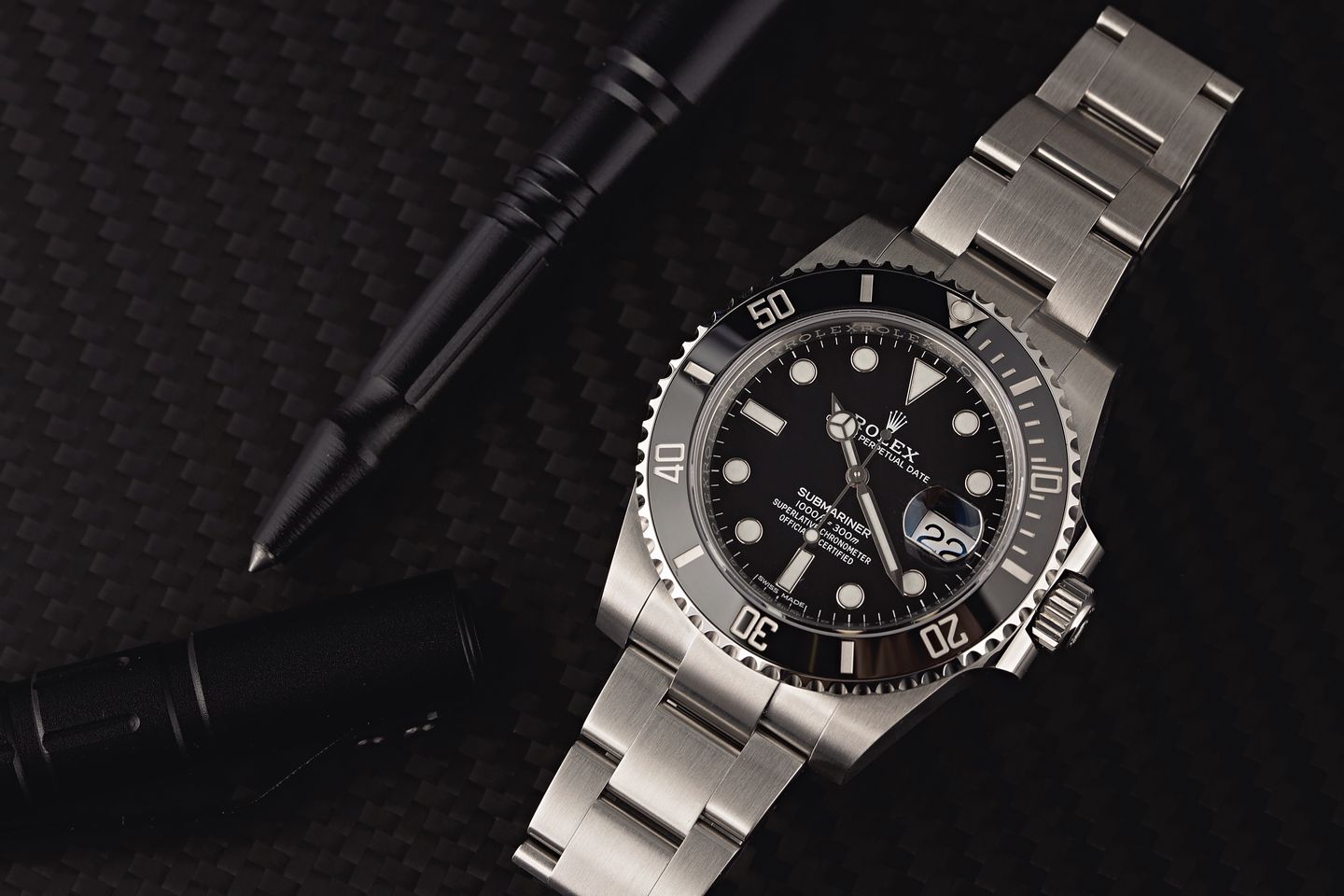 Rolex introduced the very first Submariner dive watch in 1953 with a stainless steel Oyster case water-resistant to 100 meters, a black time-only dial with luminescence for underwater legibility, a rotating bezel with an aluminum insert marked to 60 minutes to measure elapsed immersion times, and an automatic movement.
Over the next six decades, the appeal of the Rolex Submariner went well beyond the dive community to become one of the most popular luxury watches on the market. While much of the original design traits are still present, the Submariner blueprint underwent a slew of enhancements over the years and plenty of new versions joined the Submariner collection. Whether craft in stainless steel or 18k gold, with or without a date window, or topped with a ceramic or aluminum bezel, the design of the Submariner is recognized as one of Rolex's best tool watches ever made.
Rolex GMT-Master: A Tool Watch for Traveling
The 1950s ushered in the jet era with the first commercial jet flight taking place from London to Rome in 1952, and the first nonstop transcontinental flight from Los Angeles to New York in 1953. The world got smaller as planes flew further distances, transporting passengers and crew across multiple time zones. As such, Pan American World Airways turned to Rolex to develop a specific tool watch to help its pilots keep track of two time zones simultaneously. And the Swiss watchmaker revealed the Rolex GMT-Master in 1955.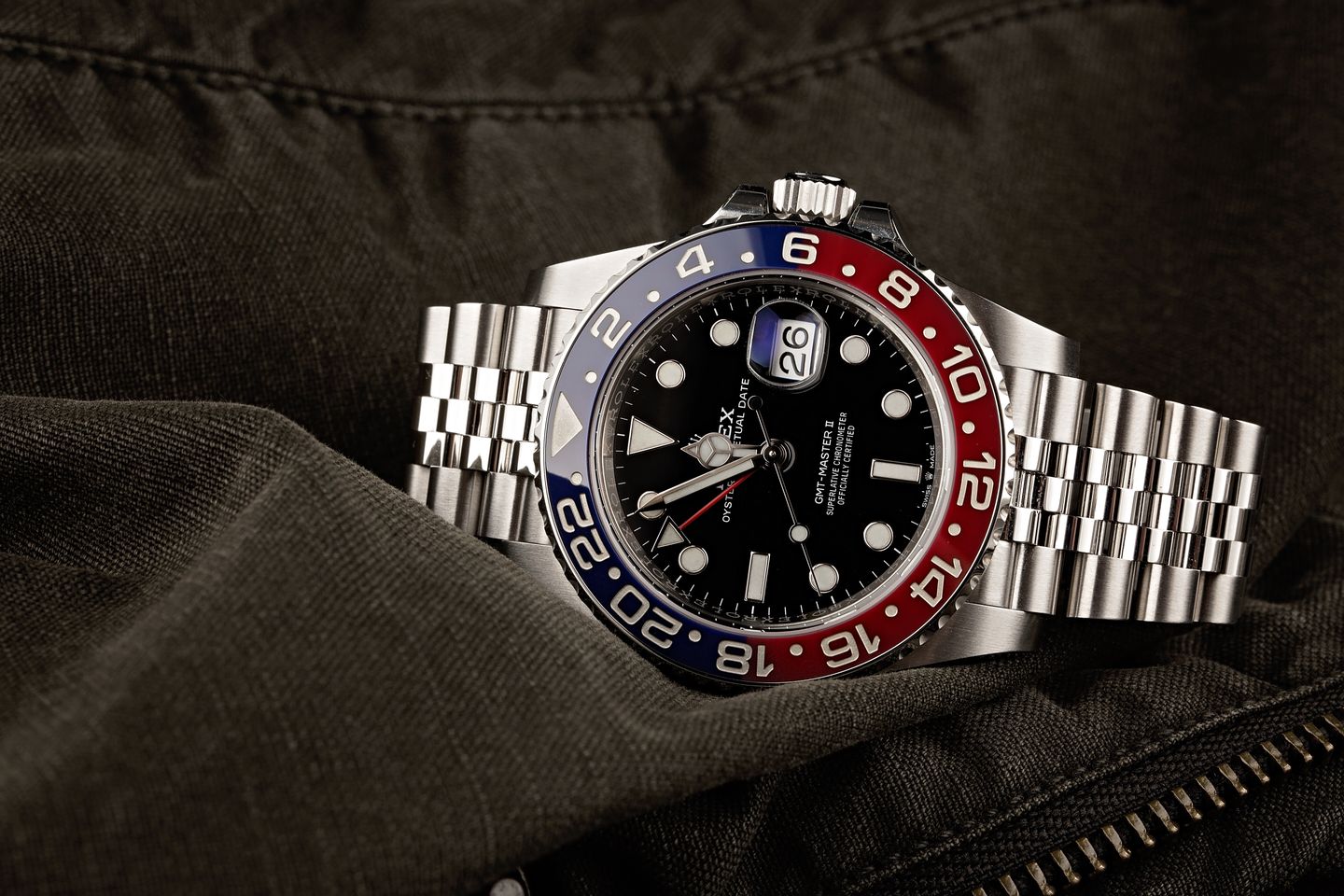 Clever in its design yet simple to use, the GMT-Master watch included a fourth hand – a 24-hour hand – which pointed to a rotating bezel marked with 24 hours to indicate another time zone. Pilots could set the traditional 12-hour hand (and minutes and seconds hand) to reference time (which at that time was Greenwich Meridian Time) and whenever they landed in a new time zone, they would simply turn the bezel to indicate local time. Plus, the bi-colored bezel – blue and red on the original models – neatly separated day and night hours.
Although the GMT-Master was originally designed as a tool watch for pilots, a much broader audience has since adopted it, thanks to its inherent practicality. The GMT-Master collection has become one of Rolex's most varied too, with models available in a bevy of different metals, dials, bracelets, and bezels.
Rolex Explorer II: A Tool Watch for Spelunking
When Sir Edmund Hillary and Tenzing Norgay became the first climbers confirmed to reach the summit of Mount Everest on May 23, 1953, Rolex released the Explorer later that year in honor of their feat. Following in the footsteps of the famed time-only Explorer watch, Rolex released the Explorer II almost two decades later in 1971.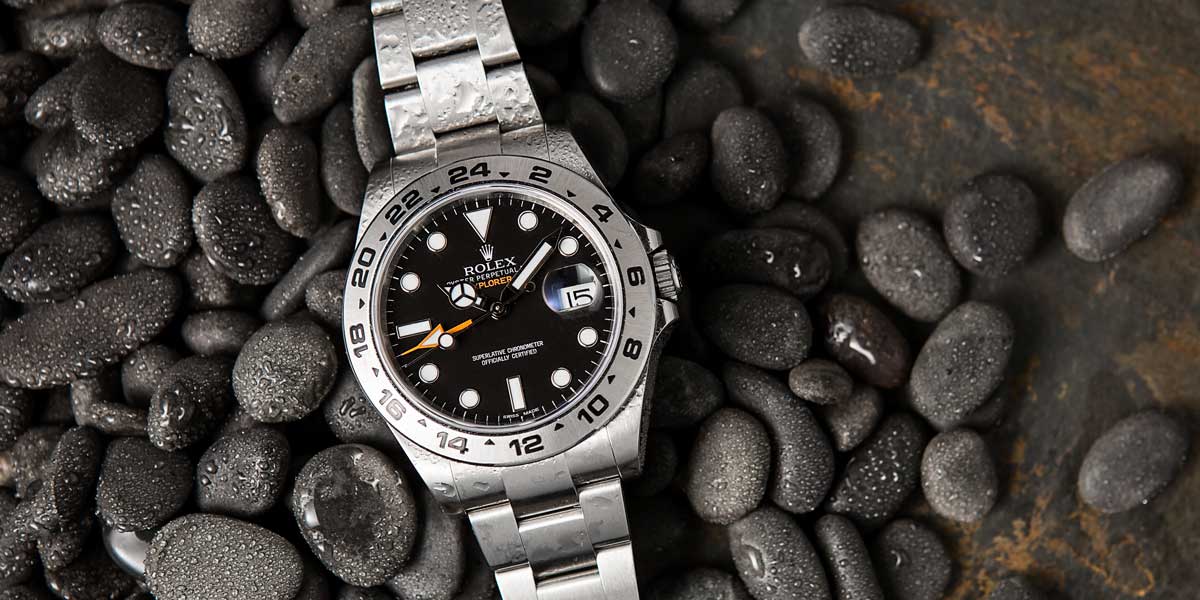 Rather than being intended for mountaineers, Rolex positioned the Explorer II as a tool watch for cave and polar explorers – people who spend extended periods of time in places where you can't always tell the difference between day and night. Consequently, the first Explorer II came equipped with a large luminous 24-hour hand and a fixed 24-hour bezel, which used together became a prominent AM/PM indicator.
However, subsequent versions of the Explorer II benefitted from a 24-hour hand that could be set independently from the 12-hour hand. Therefore, the Rolex Explorer II transformed from a day/night indicator watch to a dual-time watch – a much more attractive proposition for a wider clientele. While Rolex has only offered the Explorer II in stainless steel, the watch's case size has grown over the years from the original 38mm to 40mm, to its current size of 42mm. What's more, In addition to the black dial, a white dial option became available when the second generation of the Explorer II made its debut in the mid-1980s.
Pivoting from once-necessary gear to stylish luxury watches that happen to offer additional features should you need them, the allure of Rolex tool watches has grown stronger over the years with no signs of slowing down anytime soon.