It's a given that a Rolex watch will hold its value quite well. Why? Because Rolex is one of the most prestigious watchmakers in the entire world. The brand's iconic collections, including the Submariner, Daytona, Explorer, and Datejust are some of the most recognized and successful to have ever been manufactured. Gem-set Rolex watches are accompanied by significant price premiums when purchased at retail, but are diamond Rolex watches worth the investment? To answer the question, let's take a look at why Rolex watches are so expensive in the first place.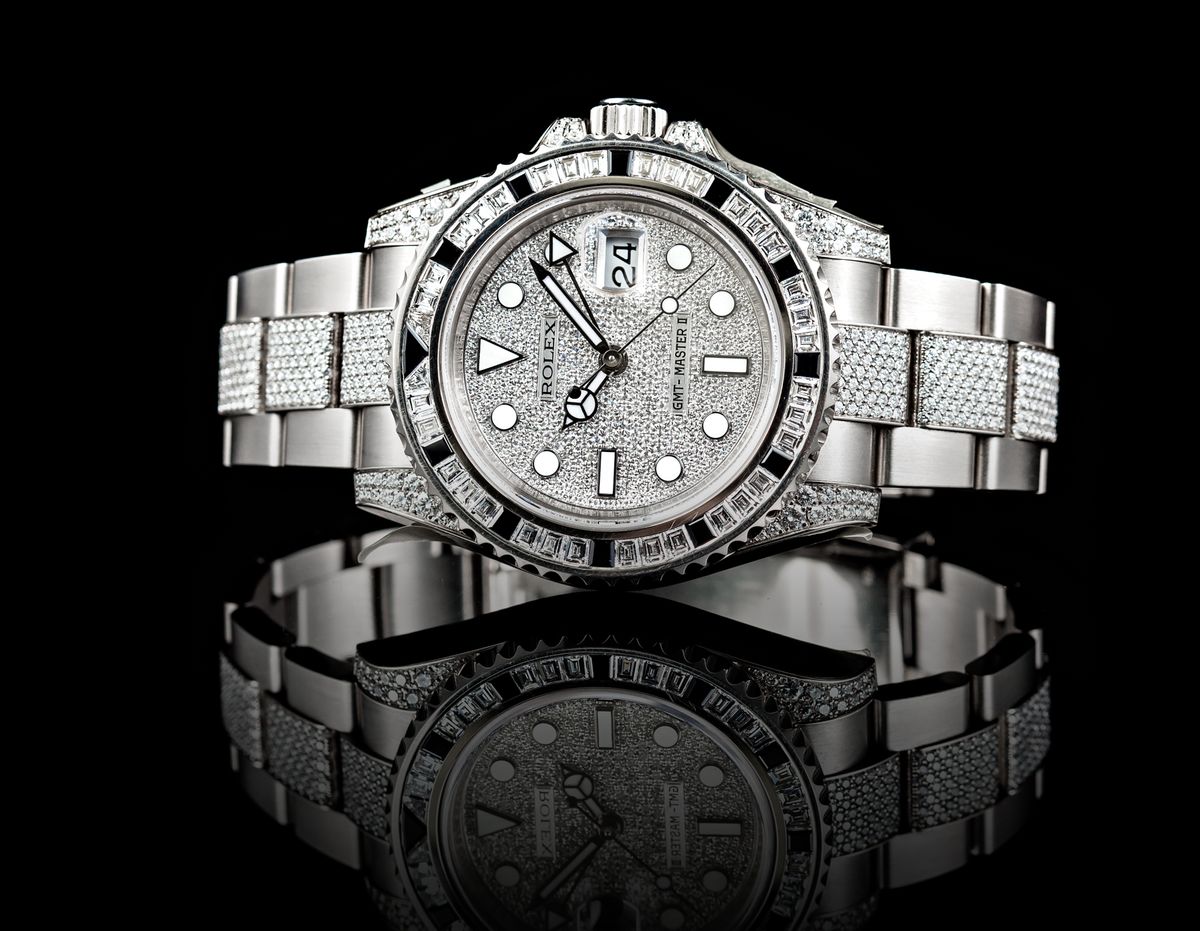 Diamond Rolex Watches as Investments
Rolex watches are more than just regular timepieces with a brand label stamped upon them. You aren't just paying for the name; you're paying for a brand that does everything in-house, from the production of their beautifully developed movements to their patented innovations. The materials used in the actual design of a Rolex are costly to start with, in particular the diamonds, which are all hand-selected before being set into the brand's proprietary gold or platinum alloys. The equipment involved in the construction of a Rolex watch is also very costly; we're talking about giant specialized machines, electron microscopes, and gas spectrometers. 
However, diamond Rolex watches are another ball game altogether. They retail at an incredibly high price compared to their non-diamond counterparts. For example, the pave diamond dial on the Everose gold Yacht-Master 40 comes with a price premium of nearly $20,000 over the standard model. For some, a brand-new diamond Rolex watch is worth spending the money on, especially if you intend to keep it for an entire lifetime. You're paying for the brand's expert knowledge – an experienced manufacturer and developer of cutting-edge materials. Rolex also has its own team of skillful gemmologists and gem-setters who first examine and then set the diamonds in place with meticulous attention to detail. The placing and embedding of a scintillating diamond into a Rolex is considered one of the most exquisite processes that are carried out at the company's manufacturing facilities.
Regardless of whether or not you buy a diamond Rolex watch, you are investing in the brand's heritage and expertise. However, when the time comes to re-sell a diamond Rolex, in the majority of instances, its value will have depreciated to some degree or another. This is understandable given the massive price premiums that accompany diamond Rolex watches at retail; however, here's where the price tag of a diamond Rolex watch is justifiable. On the pre-owned market, a second-hand diamond Rolex will be priced much more sensibly. In fact, it's price bracket will (on average) sit only a couple of thousand dollars above the price of a standard pre-owned Rolex watch, reflecting a more accurate value for what one would expect from a more luxurious rendition of a high-end timepiece.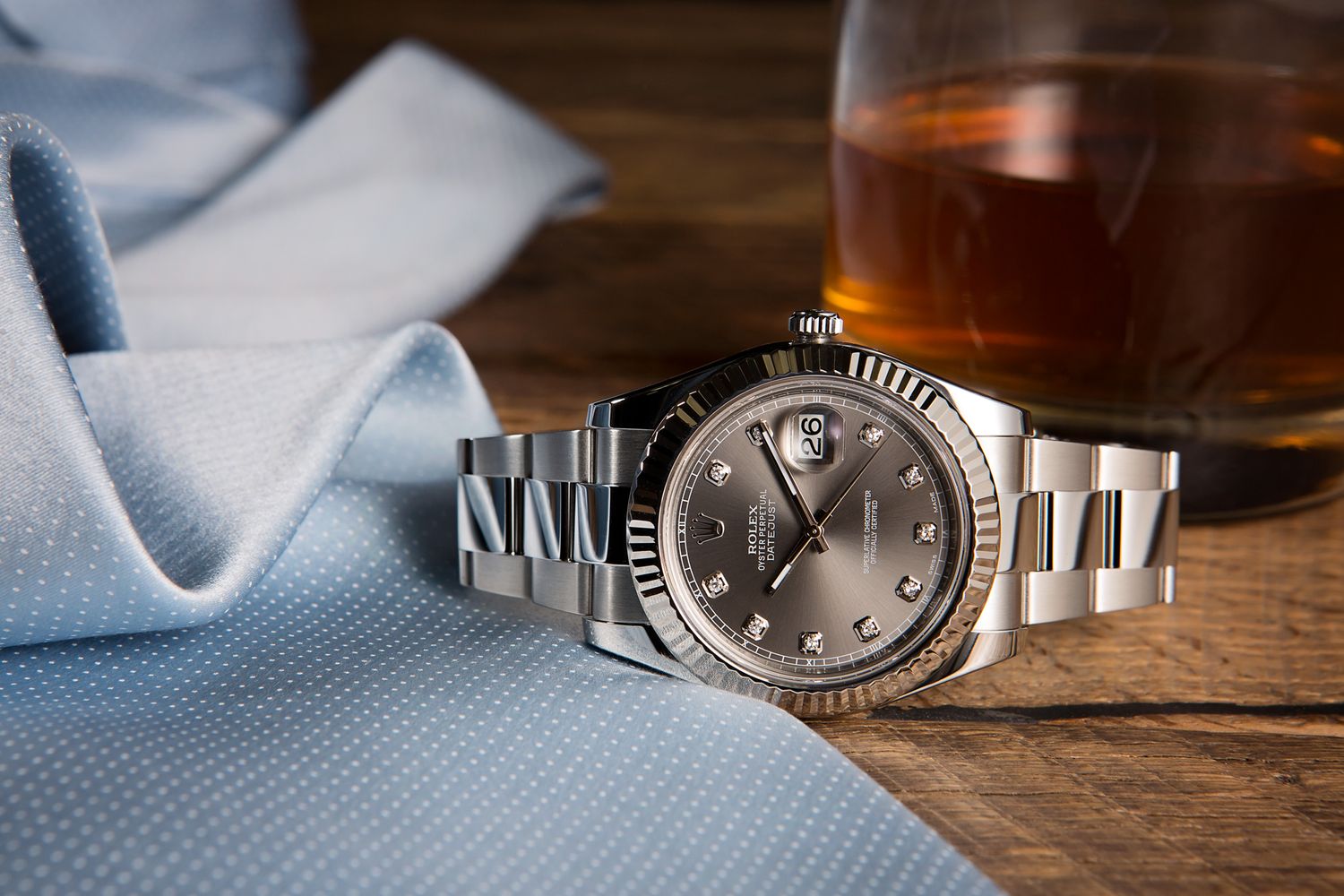 So, while a pre-owned diamond Rolex watch will almost always cost more than its non-diamond counterpart, what you're actually getting for your money represents greater savings, and potentially a more investment-worthy timepiece. Most diamond Rolex models on the Bob's Watches website can be purchased for less than $2000 more than the cost of an otherwise identical model without a diamond dial. In some instances, a Rolex watch with a diamond dial can be secured for only a few hundred dollars more than a standard model, while the price difference between the same two watches at retail would be several thousand dollars.
Diamond Rolex watches will always remain desirable since they add an element of extravagance and elegance to a person's look. A number of Rolex collections are available with diamonds, including the Datejust, Day-Date, Daytona, Pearlmaster, and Date (along with certain Submariner and GMT-Master II references). Additionally, diamonds are most often found on the dials and bezels of Rolex watches; however, they can also be seen on the crown guards, lugs, and bracelets of certain select models. Some models showcase baguette-cut diamonds, which feature significantly larger stones and offer a nice alternative to the familiar round-cut diamonds that are found on most gem-set Rolex watches. 
One of the most expensive diamond Rolex watches in the world is the Rolex GMT-Master II Ice, which has a case, dial, and bracelet completely showered in diamonds. Diamond-set versions of the Rolex Day-Date 40 are an expensive option but provide a classic look with the added luxury of diamonds set in their dials and bezels. There are also full diamond-embellished Rolex dials like the pave diamond dials on Pearlmaster watches, which are often accompanied by traditional Roman numeral hour markers and a dazzling diamond-set bezel. 
So, for a timepiece that will hold its value and deliver all the indulgence and luxury that you'd expect from a brand-new diamond Rolex watch, the pre-owned market is easily the best place to look when planning to invest in a diamond Rolex. Depending on taste and budget there are countless designs available, including both current-production and discontinued models. You can pick up a Rolex Datejust with diamond hour markers for a slight premium above a standard model, but expect to pay a bit more for a model with a diamond bezel, simply due to the larger quantity of diamonds present on the watch. Similarly, baguette diamonds are always more expensive than their round-cut counterparts on Rolex watches due to their significantly larger size and more unique shape.
When purchased at retail, diamond Rolex watches are among the brand's most expensive timepieces and rarely offer much investment potential due to the steep price premiums that accompany them. However, on the pre-owned market, the price premiums taper off almost instantly, meaning that used diamond Rolex watches offer some of the very best savings within the industry when compared to their original retail prices.