Is Patek Philippe better than Rolex?
This is quite a loaded question. But, in reality, comparing Patek Philippe to Rolex is like comparing apples and oranges. Yes, they're both legacy Swiss brands with iconic designs that produce some of the world's best calibers. Yet, Patek Philippe is far less prolific than Rolex – which is one of the most well-known brands on the planet – despite creating some of the world's most complicated movements. So, can you really pit them against one another? Not really. Here's why.
Patek Philippe Vs. Rolex: Different Markets
Because Patek Philippe watches are so expensive, people tend to just assume that they're better. However, while Patek Philippe and Rolex are both luxury watchmakers, they operate in different markets within the luxury sector with vastly different production numbers.
While neither Patek nor Rolex openly releases sales or production data, industry statistics estimate that in 2017, Patek was producing around 58,000 watches a year, while Rolex was producing roughly a million watches. This puts the two brands in completely different markets – Patek Philippe's market runs off of extreme exclusivity, while Rolex's market is driven by popular demand. However, we should point out that certain Rolex models and reference numbers are produced in smaller, more exclusive quantities than others, and despite Rolex's large production numbers, demand still significantly exceeds supply.
Patek Philippe Vs. Rolex: Different Expertise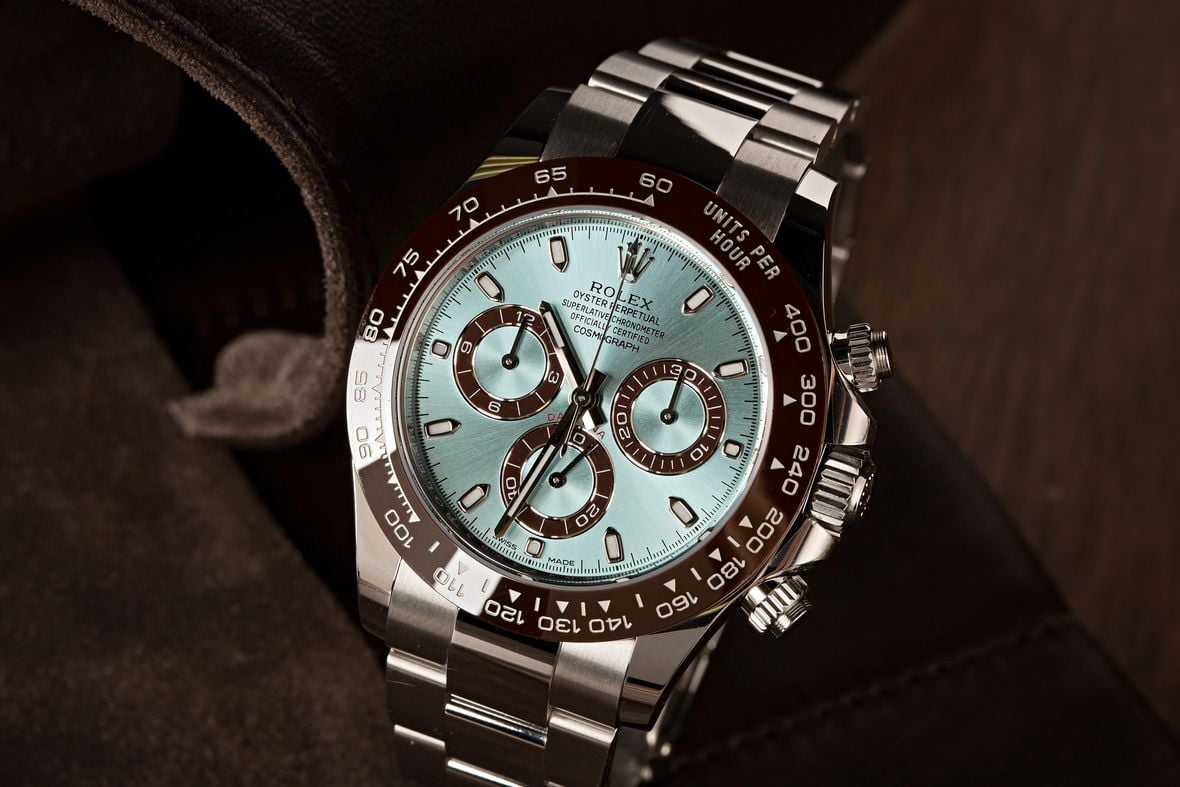 There's a reason behind Patek's exclusivity. While both companies produce exceptional Swiss timepieces renowned for their designs and accuracy, Patek has a strong focus on haute horlogerie, grand complications, and elegant dress watches. Think of the legendary Golden Ellipse and oblong, timeless Calatrava. There are also the Grand Complications that feature complex additional functions like moonphases, minute repeaters, and perpetual calendars. The exclusivity of Patek is directly tied to the fact that creating these highly complicated watches takes a lot of time.
Rolex, on the other hand, is much more well-known for its highly-functional and iconically-designed sports and tool watches – think of the Daytona, Submariner, and Explorer (among others). Of course, Rolex produces dress watches too, and its sports watch lines often feature gold and two-tone references which offer additional stylistic versatility without sacrificing any functionality. However, some of Rolex's most popular models are stainless steel sports watches, beloved for pairing luxury finishes alongside durable, accurate, and proven components that are built to last several lifetimes.
We can also point out that Patek Philippe has its own sports watches, like the ultra-exclusive, fan-favorite Nautilus. But at the end of the day, Patek is much more focused on luxurious, complicated dress watches, whereas Rolex has a much sharper eye for luxury sports watches. The two brands have entirely different expertise (and price points), making it quite hard to say that one is "better" than the other.
Patek Philippe Vs. Rolex: The Industry Experts Weigh In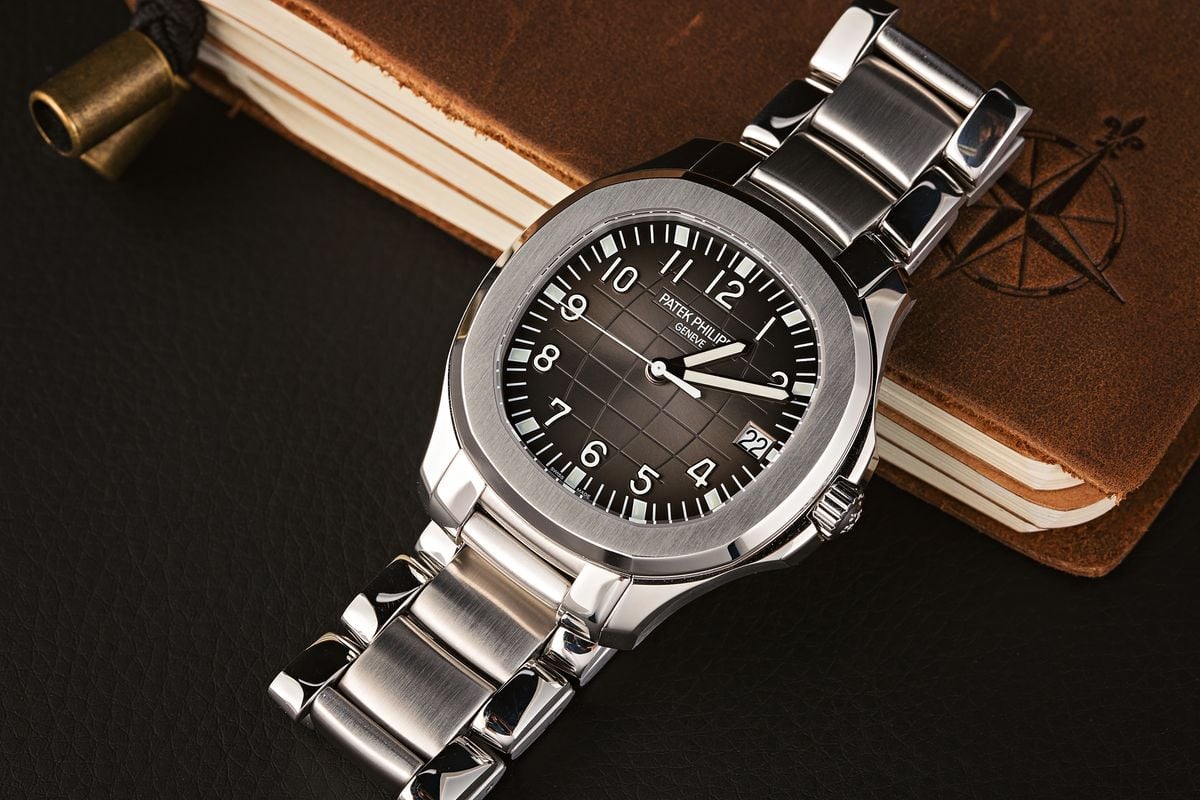 Obviously, Pateks are more expensive, but that doesn't necessarily make them "better" in the grand scheme of things. "Patek has been making watches for 180 years, while Rolex has only been around for 110," notes Bob's Watches founder and renowned Rolex collector, Paul Altieri.
"But in that time they've eclipsed any other luxury watchmaker. Patek may still be tops in terms of pure prestige, but Rolex is more iconic and much cooler. Picasso wore a Patek, but everyone from Sir Edmund Hillary to James Bond and Steve McQueen wore a Rolex – men of action, with effortless style and lethal charm. The watches have a rugged masculinity to them, and they're extremely capable tools as well. There's really no other watch that measures up."
Rolex fans would of course agree, but what about other industry experts with a more objective point of view? The New York Times was curious about the very same question and convened an impressive panel including Saori Omura, director of Antiquorum New York's watch department, John Reardon, international head of watches at Christie's, and Daryn Schnipper, senior vice president and chairwoman of the international watch division at Sotheby's, along with well-regarded dealer Matthew Bain of Matthew Bain Inc. in Miami. Here's what they had to say.
Votes for Patek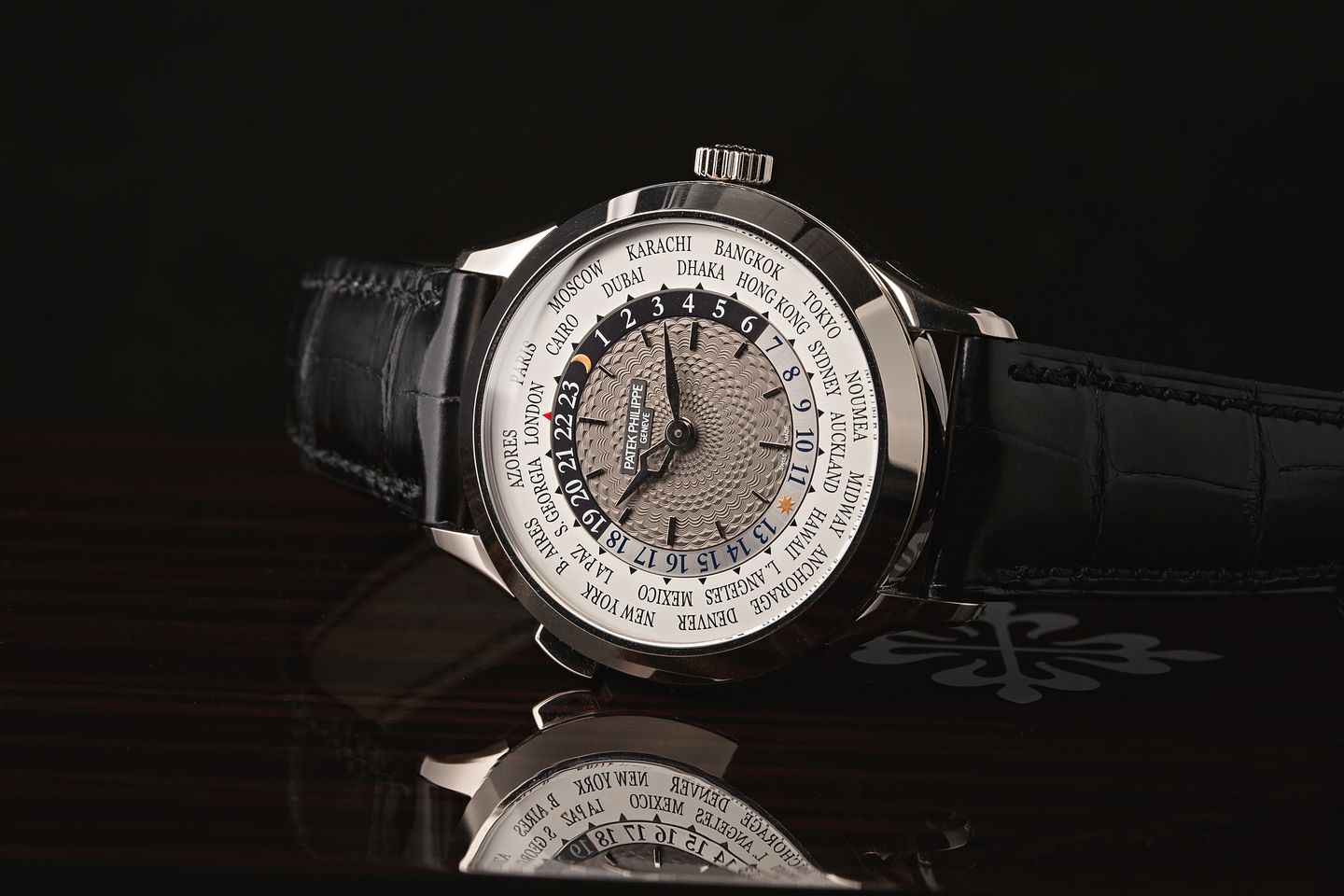 Patek fiercely guards its reputation and does not cater to market whims, as Patek President Thierry Stern made clear in our article recently. Schnipper notes that Patek takes very good care of its customers and supports its pieces with archival extracts and other material. "That's a hard thing to get from other brands," Schnipper tells the paper. "There's that comfort level if you're going to spend a lot of money: You have a lot more information about the piece. It's very hard to have a fake Patek, an out-and-out fake."
While it is more common to fake a Rolex, there are still plenty of ways to counteract it. Patek "invested a lot more into the brand," Bain adds. "Rolex does, with advertising, and so does Patek, but I think Patek invested in the heritage of their brand more than Rolex has."
Vote For Rolex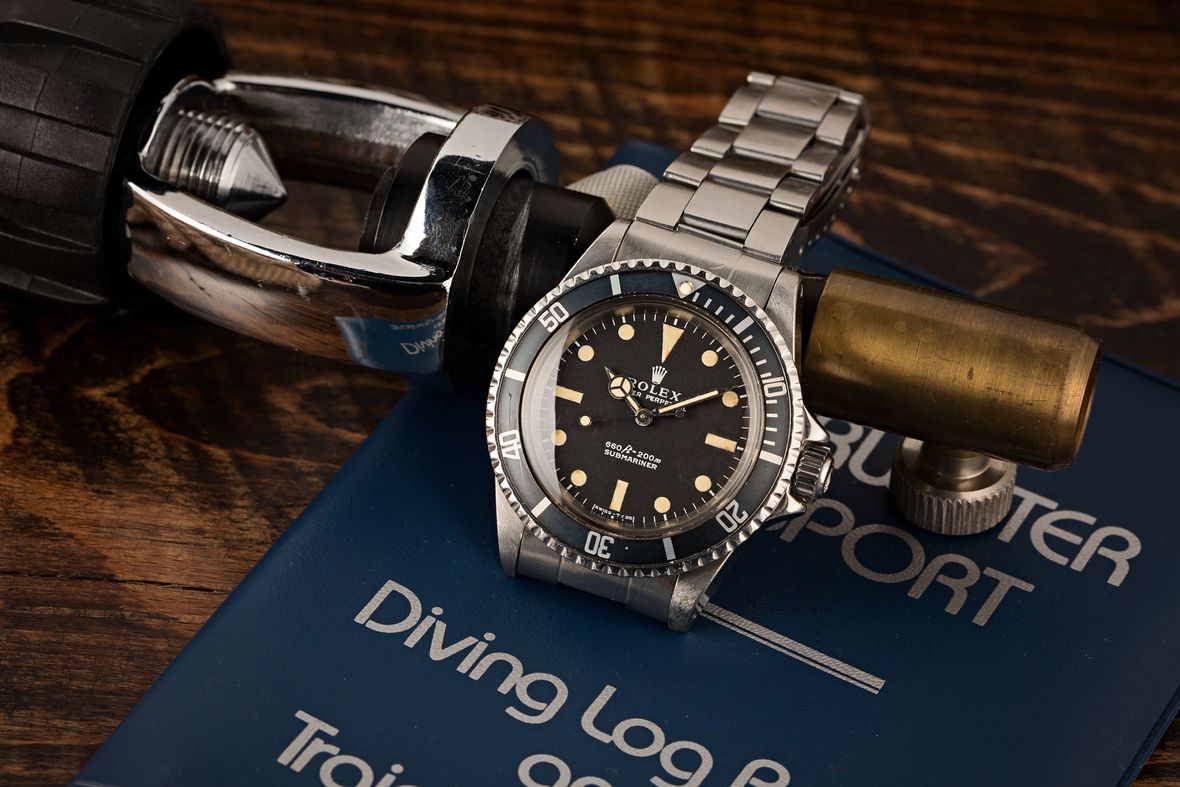 There was an interesting response when The Times posed the question, "Let's say someone had $10,000 to invest in a vintage watch: What would you advise them to buy?" The three auction house bigwigs all answered Patek without hesitation. But Bain dissented: "I'd say a Rolex sports model would be a great investment. For example, if you get a basic Rolex GMT or Submariner for $10,000 from a trusted source" – such as Bob's Watches – "a great example in mint condition, it's going to be worth double in the next five to seven years. That's my opinion. You can buy a mint condition Submariner reference 5513 from 1975 for $10,000."
As far as the future for vintage watches, Ms. Omura of Antiquorum is fully in Rolex's corner. "In the next six months to a year, for any one of us here, it's the Rolex sports model – there's no question," she states. "People speculate: They're looking for a lot of things as investments. They buy something because they think it's going to double in value." And a vintage Rolex Daytona, for example, is a pretty sure thing.