Rolex price information isn't nearly as universally known as the Rolex brand itself. With that in mind, there are usually two words that spring to mind when people hear the word Rolex. The first is "watches" (obviously), and the other is generally "expensive" – But is that fair?
If you take into consideration everything that goes into a Rolex watch; the quality of the materials used, the craftsmanship poured into each one, the legacy of innovation behind them and the global status of the brand, are they actually as highly priced as they are perceived?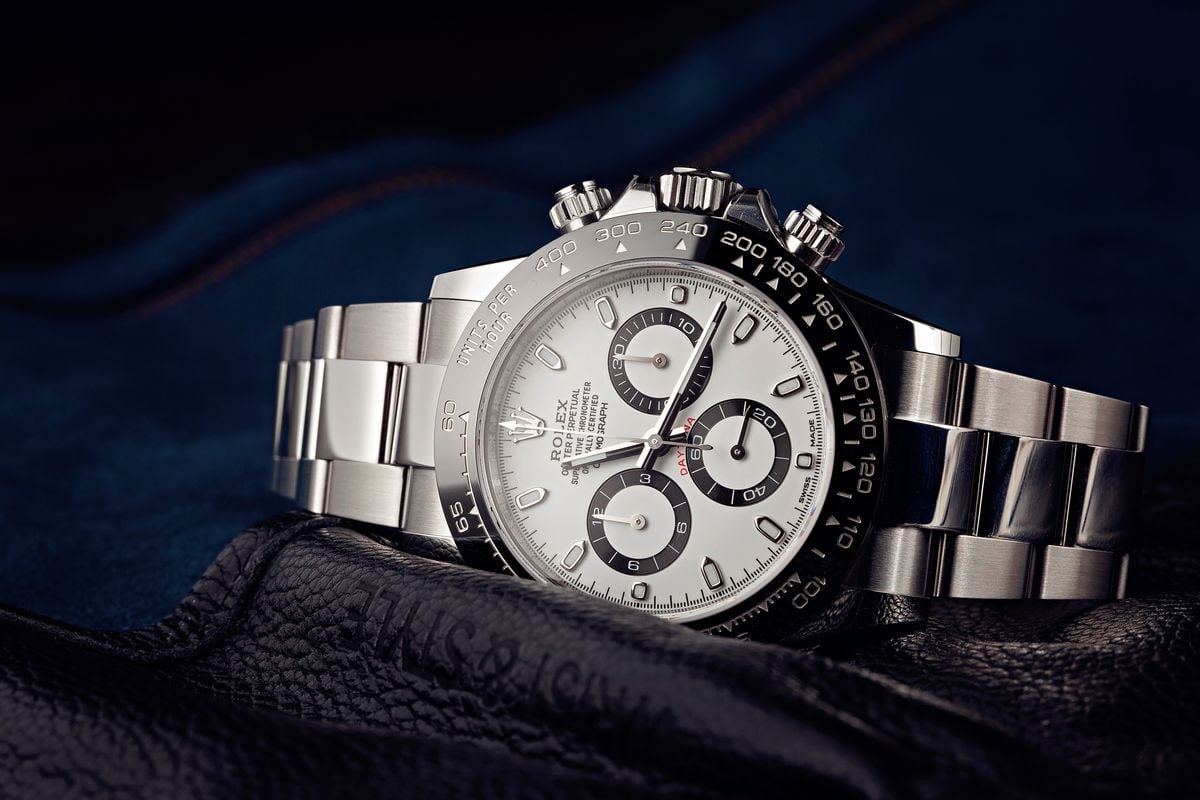 How Much Does a Rolex Cost?
Like any manufacturer, Rolex produces a range of products, covering widely diverse price points. The least expensive men's model, the Oyster Perpetual, can currently be had brand new for a little over $5,000. That amount will secure you a stainless steel, time-only watch.
At the other end, a 39mm Pearlmaster ref. 86409RBR, the heavily bejeweled member of the Datejust family set with over 700 diamonds, costs somewhere in the region of $200,000. (On the plus side, you do get the convenience of a date function with that one). In between, the majority of the brand's offerings sit somewhere in the $8,000 to $40,000 space.
Given this Rolex price range, none of the watches the brand sells can exactly be described as 'cheap' – and that is before we start looking at the vintage market, where the sky really is the limit. Particularly rare pieces and those with intriguing backstories often sell for incredible amounts, until we reach the Daytona owned by movie legend Paul Newman which sold at auction a few years ago for more than $17 million.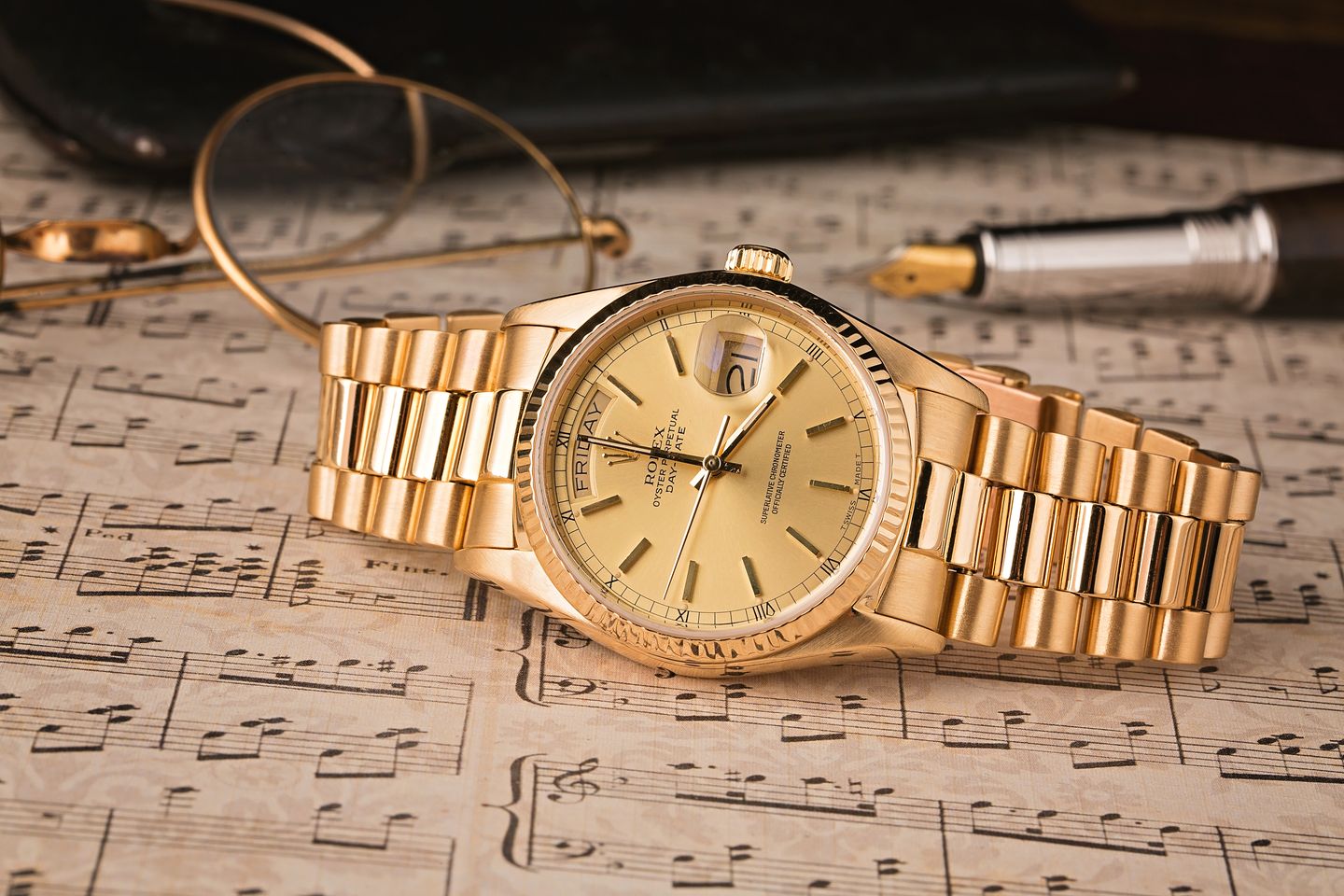 Why Does a Rolex Cost So Much?
In fairness, Rolex's reputation for producing expensive watches is one that the brand has cultivated, in many ways, itself. Since the 1980s, Rolex has shifted its focus from being merely a manufacturer of high-quality timepieces to the purveyor of the ultimate aspirational lifestyle – and the average Rolex price has increased with it.
Models that had once been an essential tool for individuals doing specific jobs or activities were now status symbols. A mechanical watch was no longer something you needed, but rather wanted, and the notion of exclusivity became one of the brand's major USPs. Going hand in hand with that was a new cost structure. The average Rolex price steadily rose faster than ever before, until buying a Rolex watch became something of an event – a reward for achieving a significant personal milestone.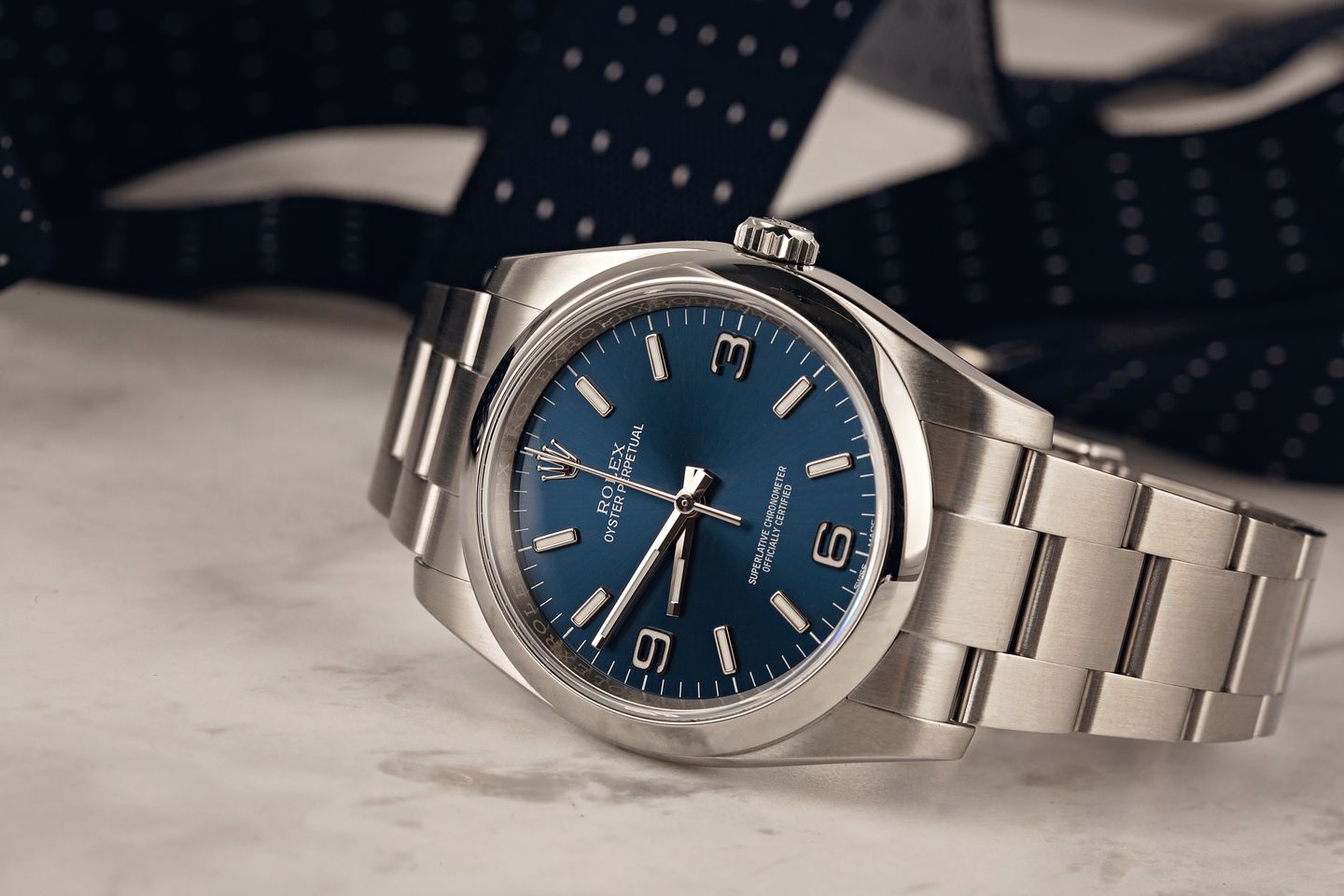 At the same time however, Rolex started offering more for the money. Billions were spent on research and development in order to perfect every aspect and each individual component. This gave rise to a series of innovations, such as a range of proprietary materials and lubricants, specially designed for longevity and performance. Whether they are subjected to the enormous pressures found deep underwater, or the extreme temperatures on top of a mountain, a Rolex will stay ticking.
Rolex developed a new alloy for their hairsprings, called Parachrom, one which is paramagnetic and which offers improved resistance to shocks and temperature variations. It also produced Cerachrom, a revolutionary type of ceramic material used for bezel inserts that is both scratch-proof and fade-proof. Additionally, Rolex forges most metals used in its watches from inside its own in-house foundry to ensure the utmost durability and aesthetic beauty.
Unlike just about every other manufacturer, Rolex uses 904L stainless steel, an unbelievably strong material which is exceptionally resistant to corrosion and pitting, and which holds a polish like no other. It is also particularly difficult to machine and required a massive investment in new tooling and machinery. Rather than being confined only to the premium models, their 904L alloy (now called Oystersteel) is used on all of the brand's steel watches, from the most humble to the most advanced.
In addition to that, Rolex is one of the very few companies that creates and builds every one of its movements in-house, rather than buying in generic calibers from the likes of ETA and modifying them, which gives them complete control over every aspect of their construction.
Rolex also has its own standards for precision, above and beyond the typical Official Swiss Chronometer Certification endorsement. While the COSC guarantees a movement's timekeeping to between -4 and +6 seconds a day, that wasn't enough for Rolex and so the bran d introduced their Superlative Chronometer benchmark, which promises timekeeping of -2/+2 seconds a day!
With that level of obsessive dedication to the art and engineering of watchmaking, Rolex price tags start to make sense.
The Best Part
When you really break down the costs, a Rolex watch isn't actually expensive at all. Yes, you might look at the entry level model and decide you could spend $5,000 on something else, but you will have difficulty finding something that retains its value as well over the years – especially in the luxury industry.
Certain Rolex watches sell for significantly more than their original retail prices, but this only applies to a handful of models. If you buy brand new, many of the watches that Rolex offers will depreciate once you leave the store with them – that's just a fact of life. But there is a definite financial glass floor beyond which they won't drop unlike, say, a top-of-the-line car.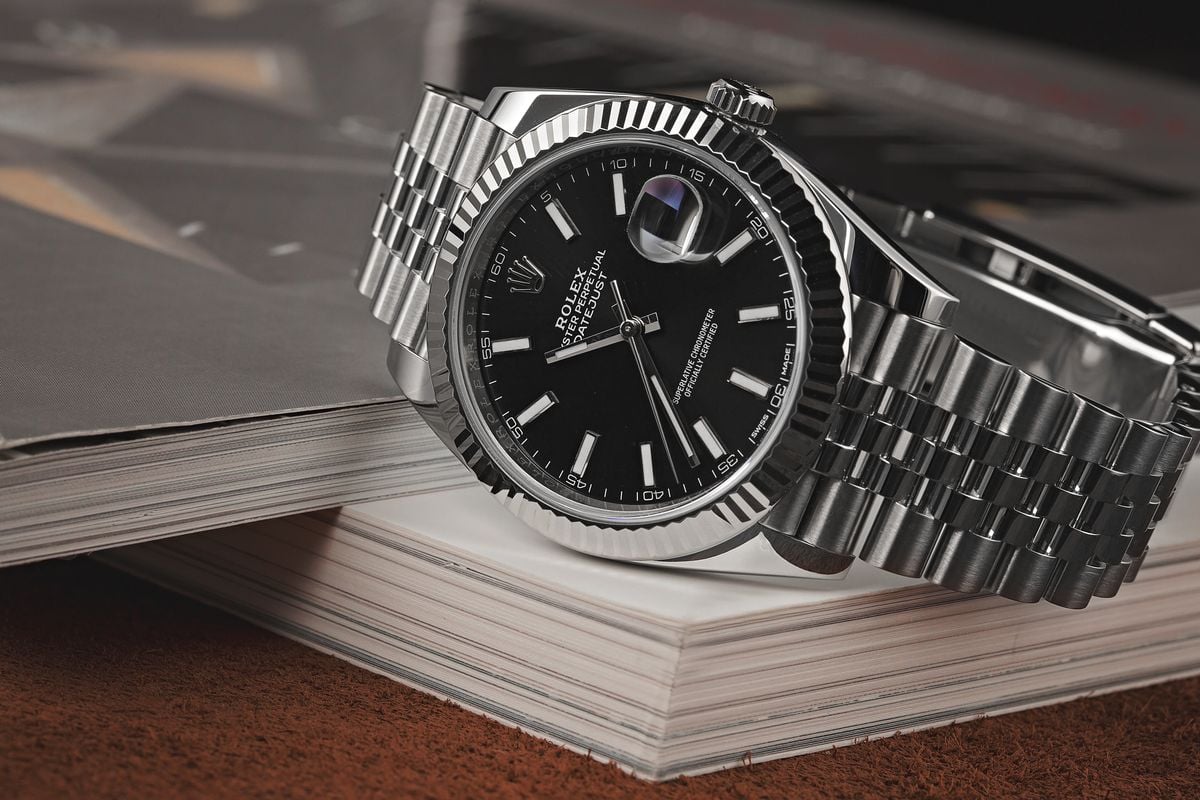 However, if you source your watch from the pre-owned market, that monetary hit has already been shouldered by someone else, translating to a substantial saving on the price – and chances are that you will be able to sell your piece in the future for roughly the same sum, should the need arise. You could buy a Submariner today and offload it again in 10-year's time for an amount similar to what you paid for it, meaning you have worn an icon of horology for a decade, completely for free.
Choose the right model and you also stand a very good chance of making a profit. A number of the Rolex's stainless steel sports watches only keep growing in terms of desirability, and the amount collectors are willing to pay for them increases in tandem.
And even if you don't want to part with your Rolex, you still have the peace of mind knowing that, if looked after properly, your watch will easily outlast you and can be handed down to the next generation to enjoy – and there are very few other items can make a similar claim.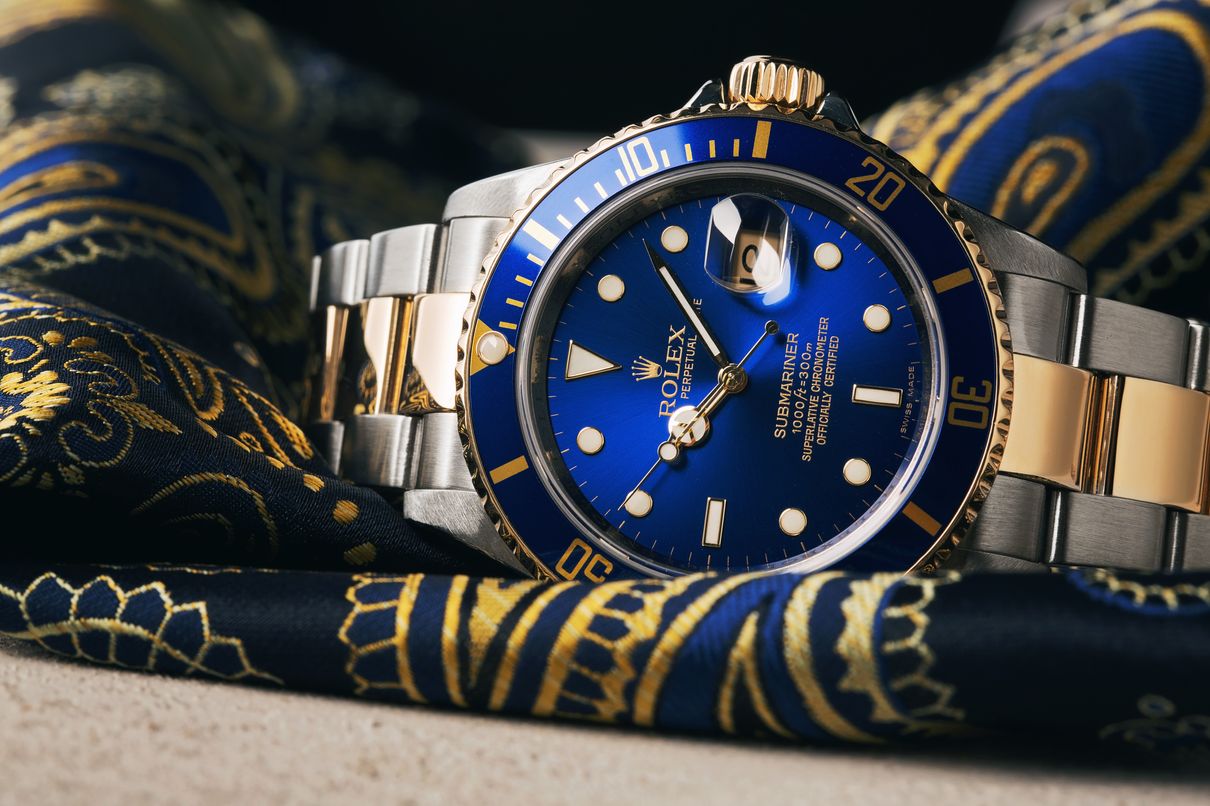 Rolex Price Conclusion
To sum it all up, there are many reasons a Rolex watch costs what it does. While it can initially seem a lot of money, once you look below the surface and take into account the quality of the materials, the timelessness of the designs, the more than a century of heritage and the fact they hold their value so well, the price of Rolex watches are extremely reasonable.
The product of the biggest and most successful watchmaker in the world, there's nothing quite like a Rolex.