Visiting the Rolex site might give you sticker shock – some watches reaching tens of thousands of dollars, others simply listed as "price upon request." And for those who are new to collecting, it's probably confusing to see every single reputable second-hand websites, including ours, selling certain Rolex watches at prices that are significantly higher than their new, retail counterparts.
There are a lot of factors which play into the price of a pre-owned timepiece, so we wanted to give you some insight into what determines the value of a used Rolex. Keep in mind, not all used Rolex watches are more expensive than new Rolexes. If a used Rolex is selling for more than its retail price, it is probably vintage, rare, or highly desirable. To help keep this easy to follow, here we'll only look at Rolex Submariner models.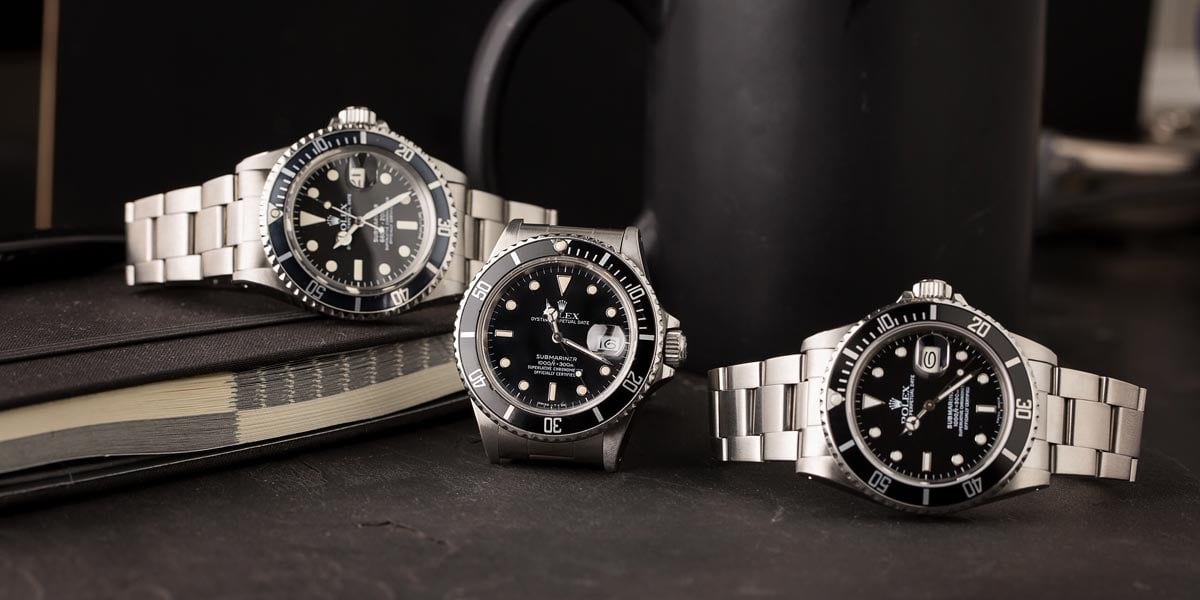 Vintage
There are no real regulations around this, but within the watch world, we typically consider a watch as "vintage" when it's at least 25 to 30 years old. These watches tend to hold greater value because as they reach a certain age, there are just less of them still in existence (let alone in collector-worthy condition). On top of that, the vintage models that are worth most – sometimes three, four and five times more than retail – are exceptional because of their excellent condition despite their age. They have desirable features like patina, and if you're really lucky, a paper trail of its purchase and ownership.
Of course, there are also rare and discontinued features on certain vintage pieces that make them worth more. Some vintage attributes that can make it worth more are the coveted 'Red Sub' text, an exclamation point dial or meters first dial – just to name a few. You could just consider these outdated features, but first and foremost they're rare and vintage.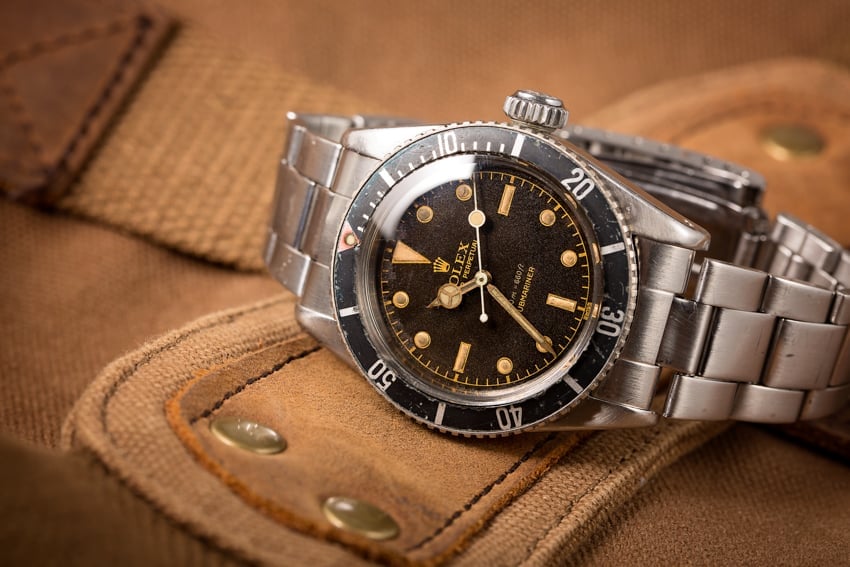 Rare
Like you saw above, rare and vintage can go hand in hand – but not always. There are Rolex watches that aren't vintage yet but are still hard to find – for example, maybe their reference number didn't last long. One watch that serves as a perfect example is the reference 16610LV Submariner (nicknamed the "Kermit") – which was released back in 2003 for the 50th Anniversary of the Submariner but was discontinued by 2010. A couple of things make this watch rare, the first being that iconic, green aluminum bezel. Not only was it the first Submariner to feature this color, but after they discontinued the Kermit, Rolex began making ceramic bezels.
The second thing that makes this watch rare is the sheer fact that there aren't a ton of them around since it had a production run of less than ten years. So, how does the Kermit's rarity play into its price tag? Today, the most recent black dial, black bezel Submariner (with a date complication) goes for $8,550 retail. Comparatively, prices for the older Kermit, with its black dial and green bezel are on average 50% more than a brand-new Rolex Submariner (assuming that you can even find one at retail), simply because of its rarity.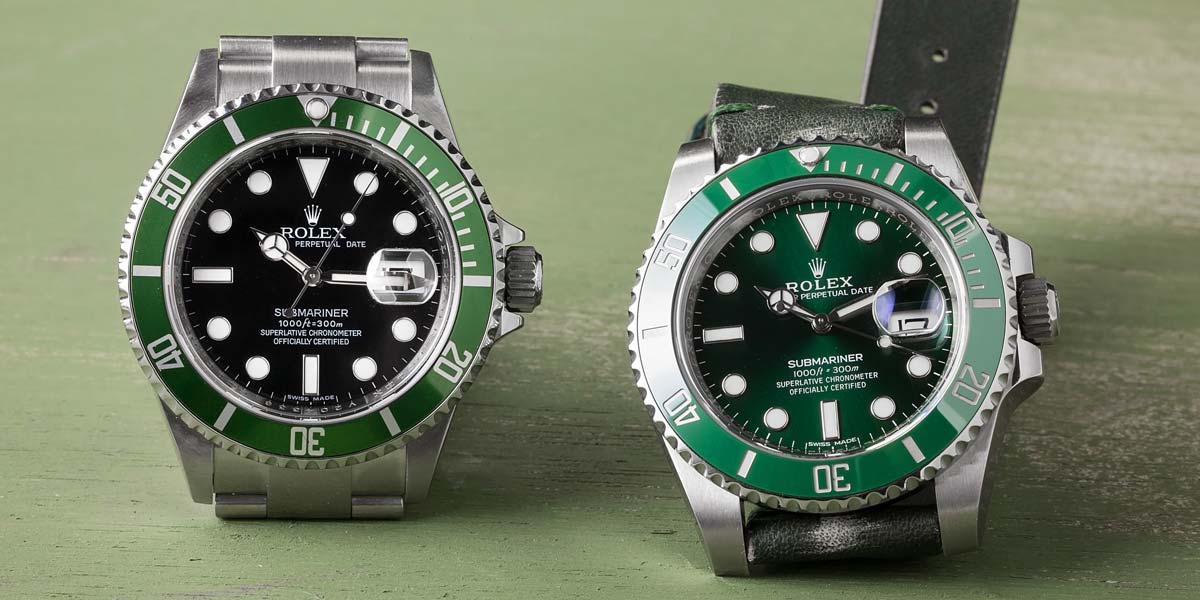 Valuable
Some Rolex models simply hold their value better than others. Think of buying a luxury watch like buying a car – the minute you take it out of the store, it depreciates in value. However, just like cars, some luxury watches – in particular, Rolex – depreciate less than others due to things like their popularity or even their materials. For example, the Submariner is one of the best selling watches in the Rolex lineup. So, even the most run-of-the-mill Submariner is going to hold its value well – you can even find some excellent-condition models that are several years old that are still worth their original retail price.