Given its long history and wide assortment, a great advantage of Rolex watches is the variety available in today's market. This is particularly true of Rolex dress watches. Aside from style, size, and model, another wide-ranging component of the Rolex offering is price. There's a Rolex timepiece out there for almost any price point. From the affordable (relatively speaking in luxury watch terms, of course) to the extravagant, here are the best Rolex dress watches for every budget. One caveat to our roundup is that the prices we mention relate to the used Rolex watch market, not full retail costs. Because buying pre-owned is, after all, the savvy way to shop for a Rolex watch!
Rolex Dress Watches for $3,000 – $5000
It may come as a surprise to some, but you can certainly pick up a great Rolex for well under $5,000. For those shopping with a $3,000 to $5,000 budget, the best Rolex dress watches to look at are the Air-King, Date, and Oyster Perpetual.
An older stainless steel or two-tone Air-King watch, for instance, will set you back around $3,500. The Air-King is one of Rolex's oldest collections, which translates to plenty of choices for the consumer. Typically, Rolex Air-King watches (aside from the most current ref. 116900) sport a 34mm case, straightforward time-only dial, and either an Oyster or Jubilee bracelet.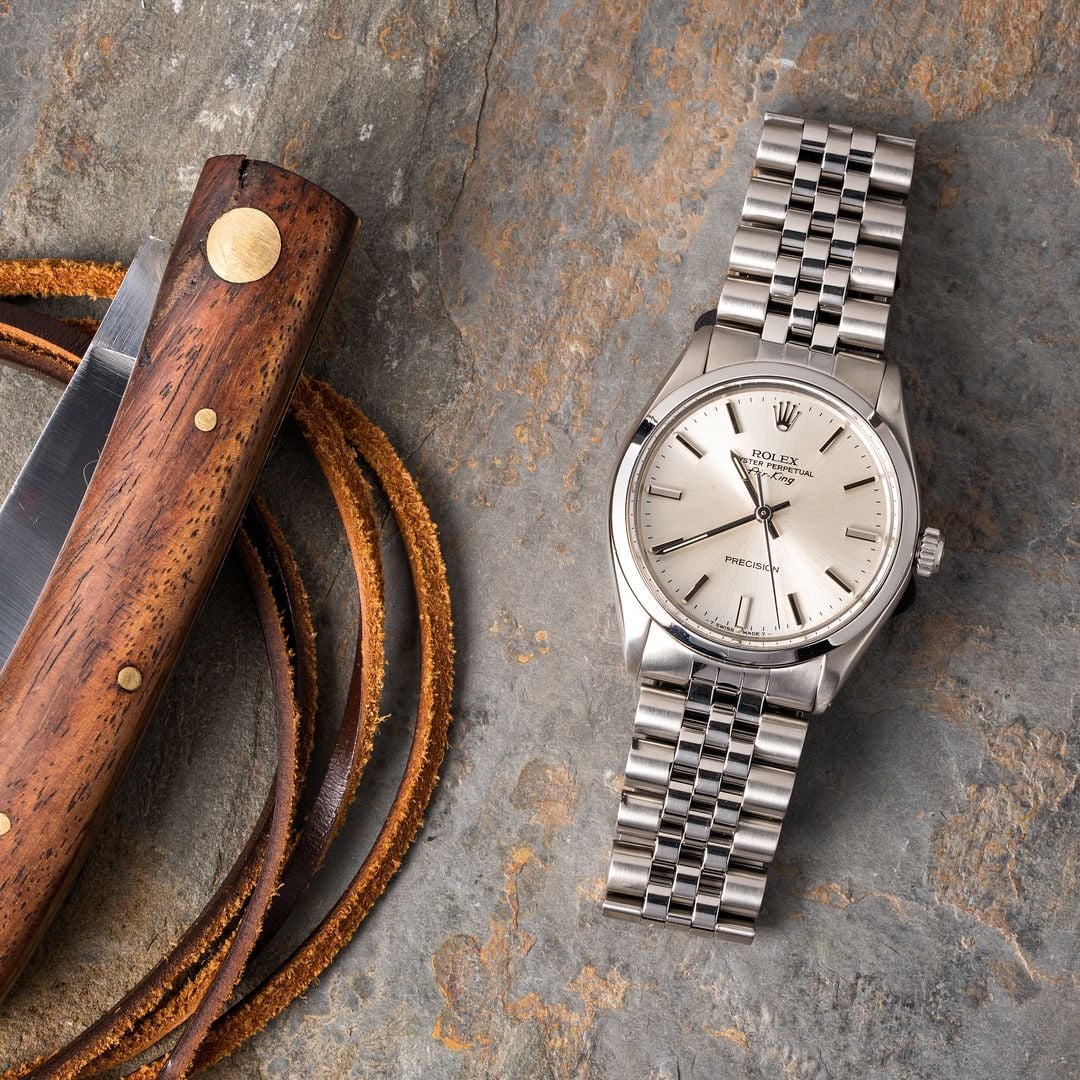 The Rolex Date comes in at the same size as the Air-King, but as its name suggests, offers the additional functionality of a date indicator. Depending on age and condition, stainless steel Rolex Date watches range from $3,000 to just under $4,000. Two-tone steel and yellow gold Rolex Date editions start around $3,500 to about $5,000. More casual Rolex Date watches include smooth bezels, Oyster bracelets, and stick hour markers. For a dressier style, there are also fluted bezels, Jubilee bracelets, and Roman numerals available.
The Oyster Perpetual is a Rolex watch stripped down to the basics—it's the building block of other models. In terms of value, the current stainless steel Oyster Perpetual models are a solid choice. There's the Oyster Perpetual 36 ref. 116000 ($3,000 to $4,000) and the larger Oyster Perpetual 39 ref. 114300 ($4,800 – $5,000). These are everyday Rolex dress watches that have everything you need and nothing you don't.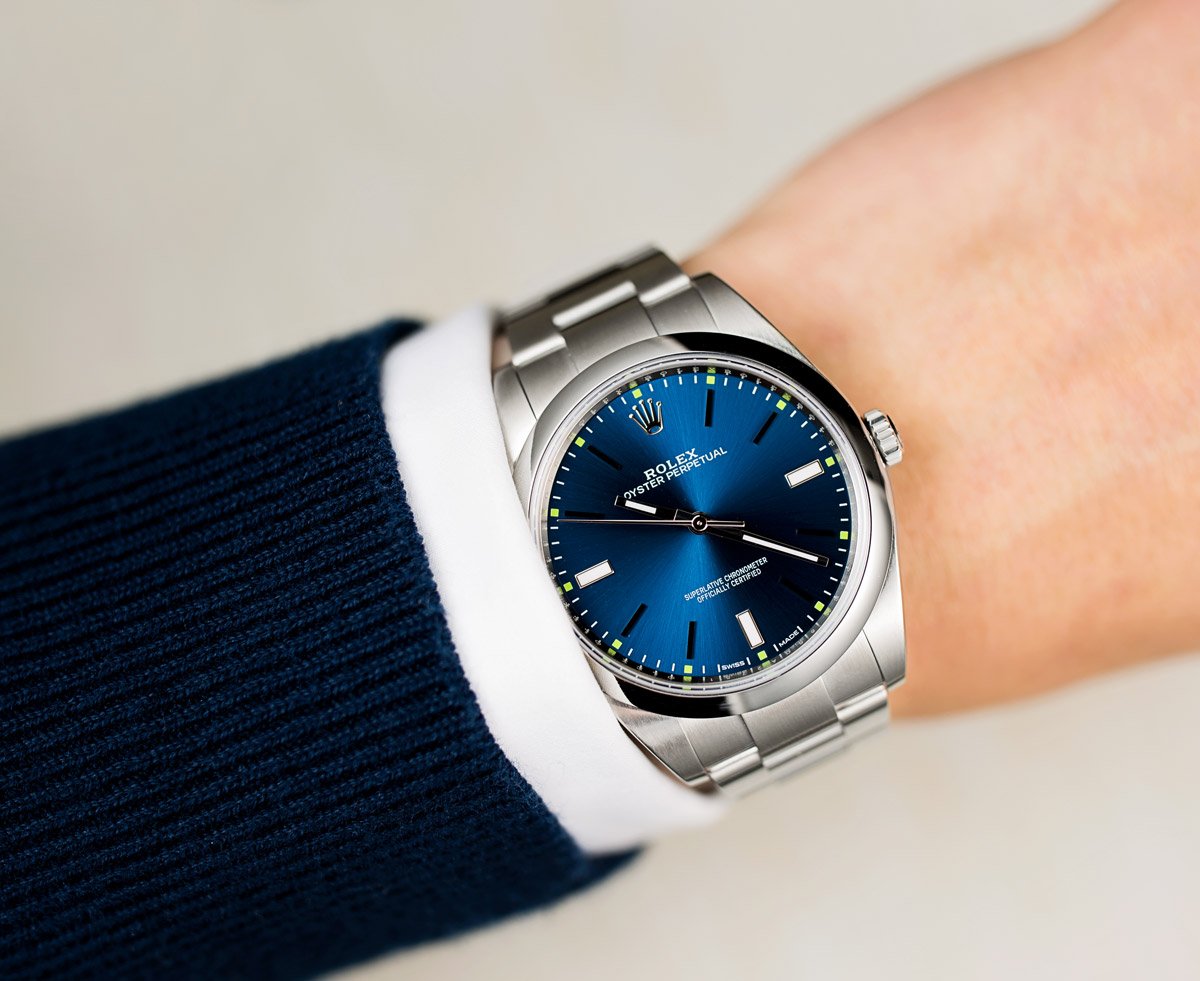 Rolex Dress Watches for $5,000 – $7,000
If you've set aside around $5,000 to $7,000 for a Rolex dress watch, then we suggest looking at either the Datejust collection or the modern Milgauss lineup.
As Rolex's flagship watch, you are spoilt for choice with the Datejust. The first Datejust made its debut in 1945, so that's over 70 years worth of variety to choose from! However, for $5,000 to $7,000, we have a few recommendations to find that perfect Datejust. The ref. 116200 is the current iteration of the stainless steel 36mm stainless steel Datejust and comes with a price tag of just under $5,000 in the pre-owned Rolex market.
For slightly more than $6,000, we love the two-tone Datejust Turn-O-Graph "Thunderbird" ref. 116263. With its rotating bezel marked to 60 minutes, red dial details, yellow gold and steel configuration, the Rolex Thunderbird is a great balance between sports and dress watch.
At the top of the budget, for about $7,000, you can opt for a two-tone Rolesor Datejust ref. 116233 for a fluted bezel or the Datejust ref. 116203 for a sleek domed bezel. As with most 36mm sized Datejust models, the current two-tone Datejust offers a selection of dial colors, numerals options, and bracelet styles.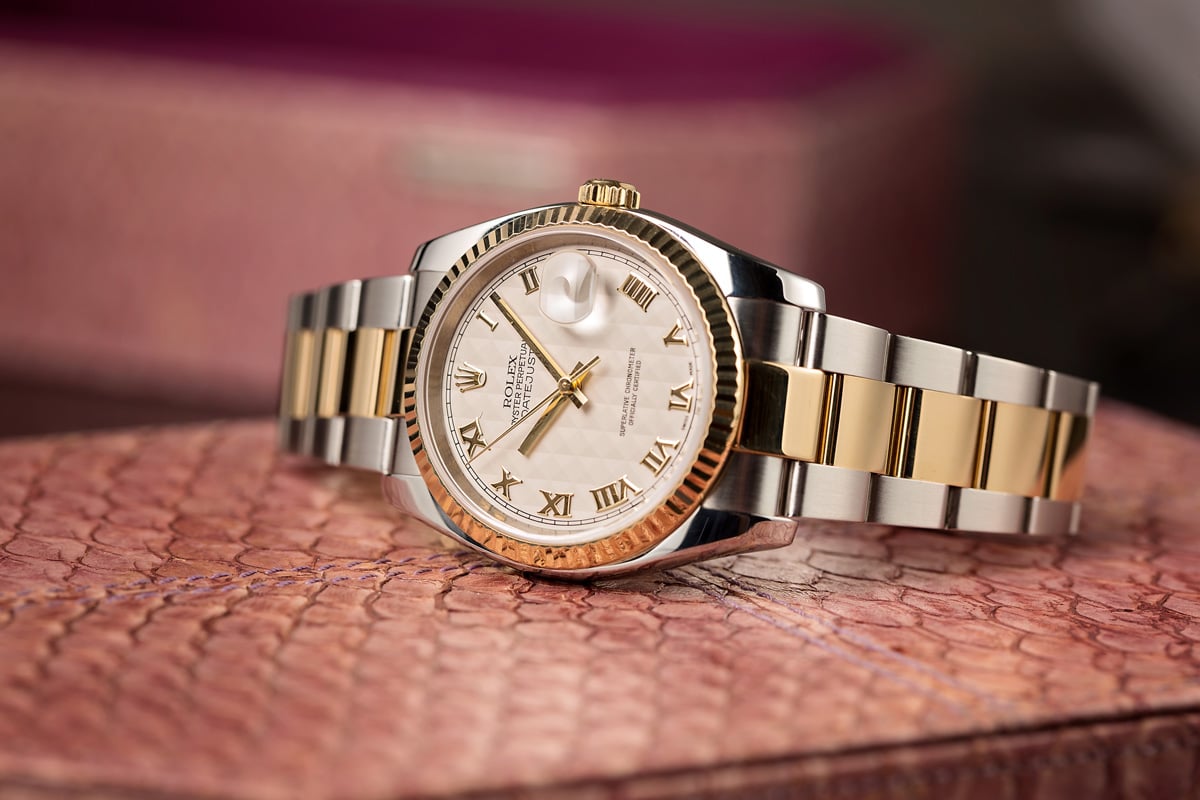 For a quirky Rolex dress watch, it's got to be the Milgauss timepiece. Originally made for scientists, the modern Milgauss ref. 116400 boasts a 40mm case, magnetic resistance to 1,000 gauss and a colorful dial complete with a lightning-bolt seconds hand. In the secondary market, the Milgauss ref. 116400 with the regular sapphire crystal costs around $5,000. On the other hand, the white or black dial versions of the Milgauss ref. 116400GV with the green sapphire crystal go for about $6,000, while the Z-Blue dial watches are available for around $7,000.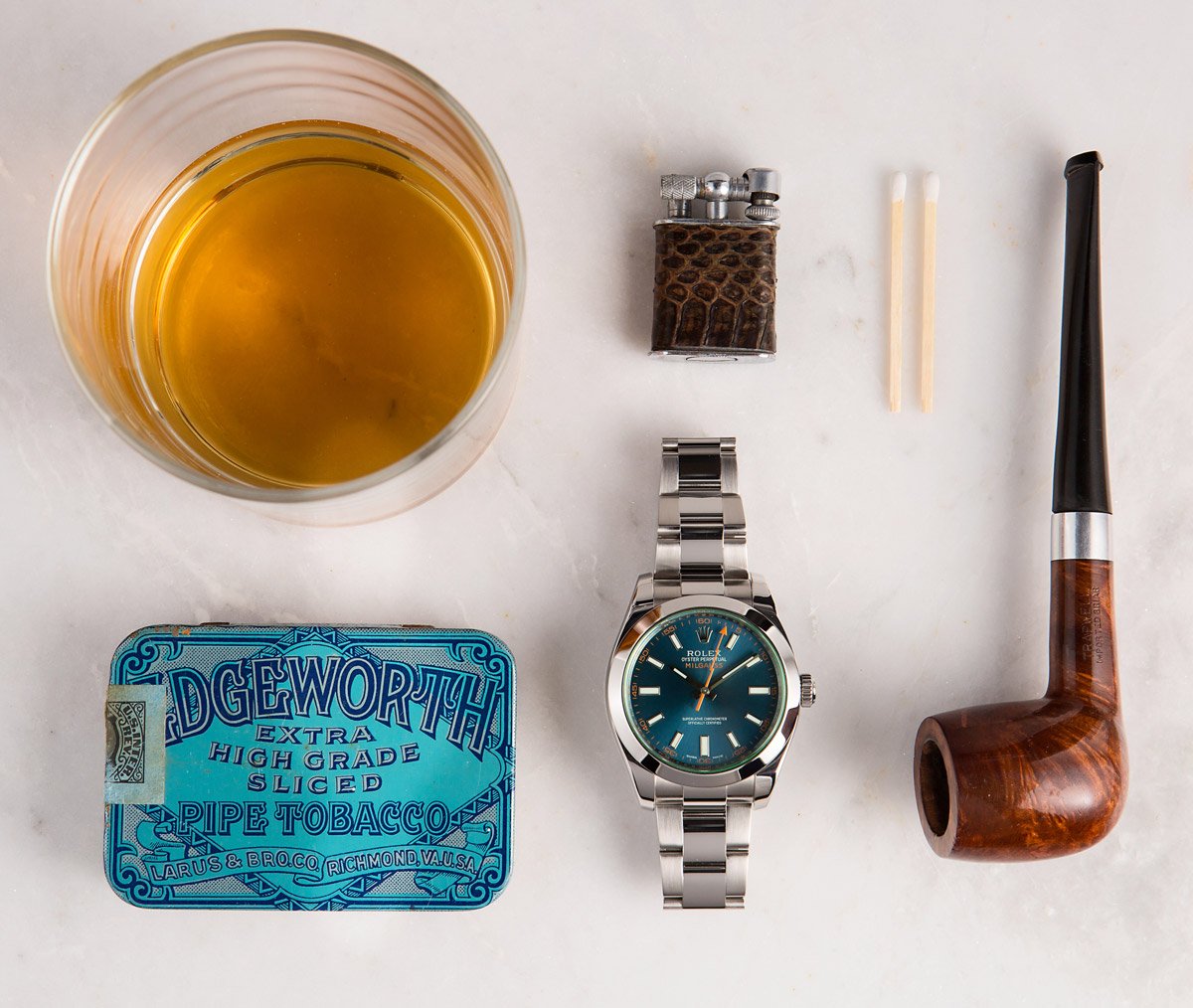 Rolex Dress Watches for $6,000 – $10,000
If the 36mm size of the traditional Datejust is too small for you, then the Datejust II collection may just be your ideal Rolex dress watch. Although Rolex no longer produces the Datejust II, it remains a popular option in the pre-owned market due to its larger 41mm size.
The full stainless steel Datejust II ref. 116300 comes equipped with a smooth bezel, Oyster bracelet, and baton hour markers on a blue, black, or silver dial. These are typically sold for $5,800 to $6,500.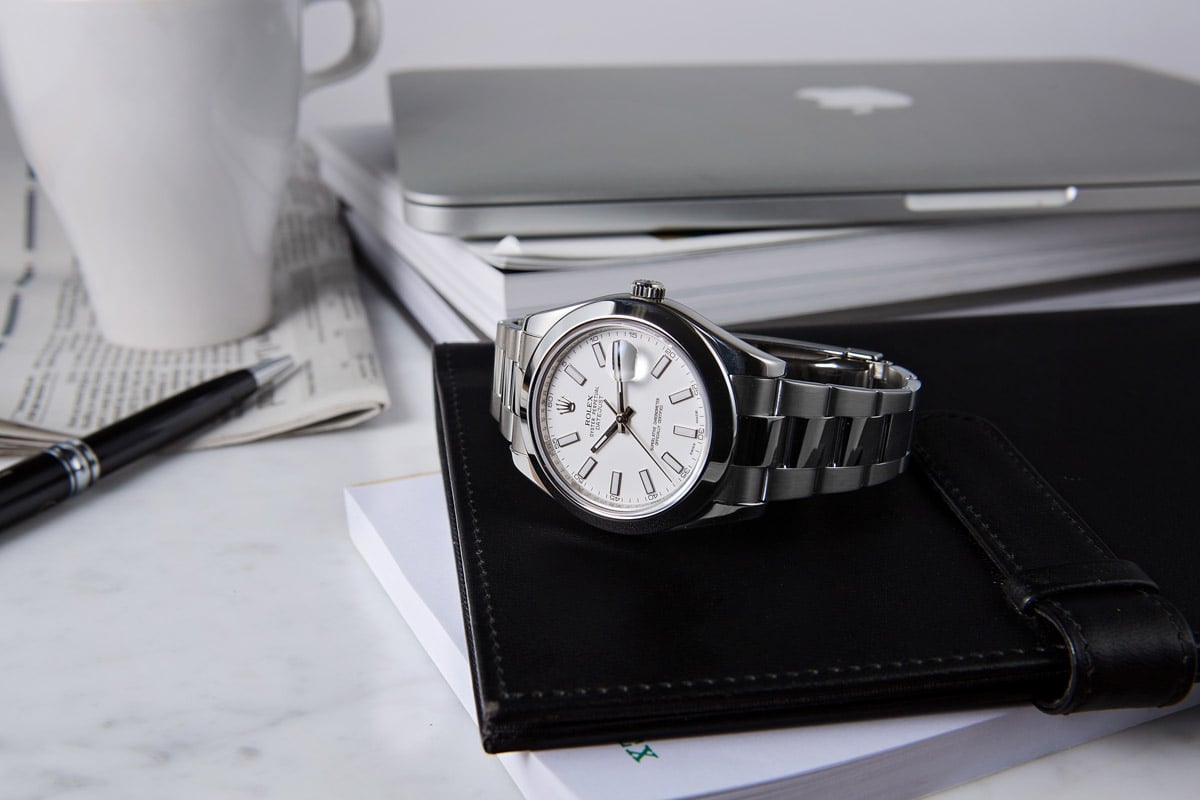 For a touch more luxury, there's also the stainless steel Datejust II ref. 116334 with a white gold fluted bezel. The addition of the precious metal bumps up the average price range to $6,500 to $8,000. Diamond dial versions of the Datejust II ref. 116334 are of course more expensive, starting at $8,500 to about $10,000.
The most luxurious version of the Datejust II is the Rolesor two-tone ref. 116333 in stainless steel and 18k yellow gold. These beauties start at around $9,000 for a regular dial, while diamond dial versions go well beyond that.
Rolex Dress Watches for $8,000 – $12,000
For a little more money, buyers can check the model that replaced the Datejust II—the Datejust 41. While the two larger Datejust watches are aesthetically very similar to each other, the newer Datejust 41 collection runs on the new generation Caliber 3235. The new automatic movement offers a very practical 70 hours of power reserve. So if you want to switch out this Rolex dress watch for a Submariner on the weekend, the Datejust 41 will still be running on Monday morning when you put it back on for the office.
Since the Datejust 41 is very new (less than two years new) there aren't that many examples available in the pre-owned market. But if you're lucky enough to find some, a stainless steel with a white gold bezel Datejust 41 ref. 126334 costs over $8,000, a yellow gold and stainless steel Datejust 41 ref. 126333 sells for a little over $9,000, and a two-tone Everose gold and stainless steel diamond dial Datejust 41 ref. 126331 can be found for under $12,000.
Rolex Dress Watches for $12,000+
A serious budget calls for a serious Rolex dress watch. So it's got to be the brand's signature status symbol—the Day-Date President. As a watch model that is exclusively made from gold or platinum, the Rolex President is one of the brand's most expensive watches. However, the price range for the 36mm Rolex President varies enormously depending on the model.
On the lower end of the price range, starting at around $12,000, sits the older Day-Date ref. 18238 (yellow gold), ref. 18248 (yellow gold with bark accents) and the ref. 18239 (white gold). These discontinued President watches feature all the hallmarks of the Day-Date collection—36mm Oyster case, curvy President bracelet, and the pair of day and date window on the dial. Plus, as a Rolex Presidential watch that came out in the late 1980s, they also have the practical double quickest function.
From $15,000 onwards, there are the newest versions of the latest Day-Date 36 ref. 118xxx models. Available in three shades of gold and platinum, two types of bracelets, a choice of bezels, a slew of dial colors, and diamond options, this is a varied Rolex President collection indeed.
As expected, the platinum versions of the Day-Date President are much pricier, with older discontinued models starting at $20,000 and newer ones going double that in the pre-owned Rolex market.
Rolex Dress Watches for $25,000+
With a budget of $25,000 or more, the (Rolex) world is your oyster. You can indulge in the finest Rolex dress watches fit for a king.
First, there's the largest President watch, the Day-Date II with the 41mm Oyster case size and bulkier build. The yellow gold Day-Date II ref. 218238, the white gold Day-Date II ref. 218239 and Everose gold Day-Date II ref. 218235 start at $25,000 in the used luxury watch market. The platinum Day-Date II ref. 218206 begins just under $40,000.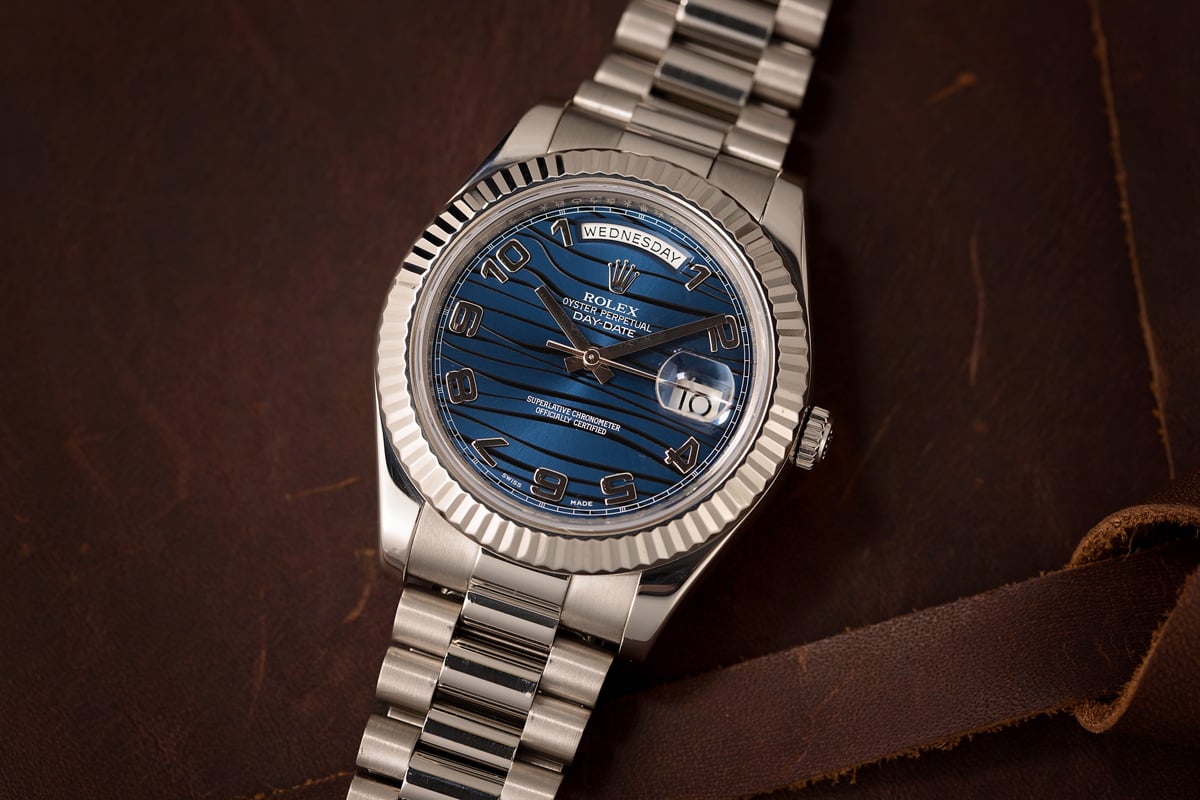 The Day-Date II was eventually replaced in 2015 with the slightly smaller Day-Date 40 with its 40mm Oyster case, thinner lugs, and slimmer profile. The new Day-Date 40 also includes the new generation Caliber 3255 with three days of power reserve. For a pre-owned Day-Date 40 watch in gold, you'll need to spend more than $27,000. For the platinum Day-Date 40 ref. 228206, you'll be charged more than $40,000.
Last, but certainly not least, the largest Rolex dress watch available today is the Sky-Dweller. Along with its generous 42mm size, the Sky-Dweller is one of Rolex's most complex watches, offering an annual calendar, in addition to two time zones. In terms of pricing, the gold and leather Sky-Dwellers start just over $25,000 while secondhand full gold Sky-Dweller models hover around $35,000.
So, there you have it—our comprehensive guide to the best Rolex dress watches for any budget. Whether you're looking to spend $3,500 or $35,000 there's a fantastic Rolex out there that'll fit the bill.
Which is your favorite Rolex dress watch of all time? Leave us a comment below.