Diamonds are a girl's best friend for a reason. So, when it comes to indulging yourself or your lady with a Rolex, it's probably a safe bet to splurge on the sparkly rocks. Despite this notion, we're firm believers that a diamond-clad watch shouldn't look bedazzled. In fact, with diamonds on a typically smaller ladies timepiece, too much bling can look ostentatious.
When it comes to classic watchmakers who can do diamonds right, we have to turn to Rolex. The company does a spectacular job integrating the precious stones alongside beautiful metals in a way that's tasteful and understated, even with their more showy examples. Today, we're going to show you three varying examples of how diamonds can be integrated into a ladies Rolex amongst some of their most popular models.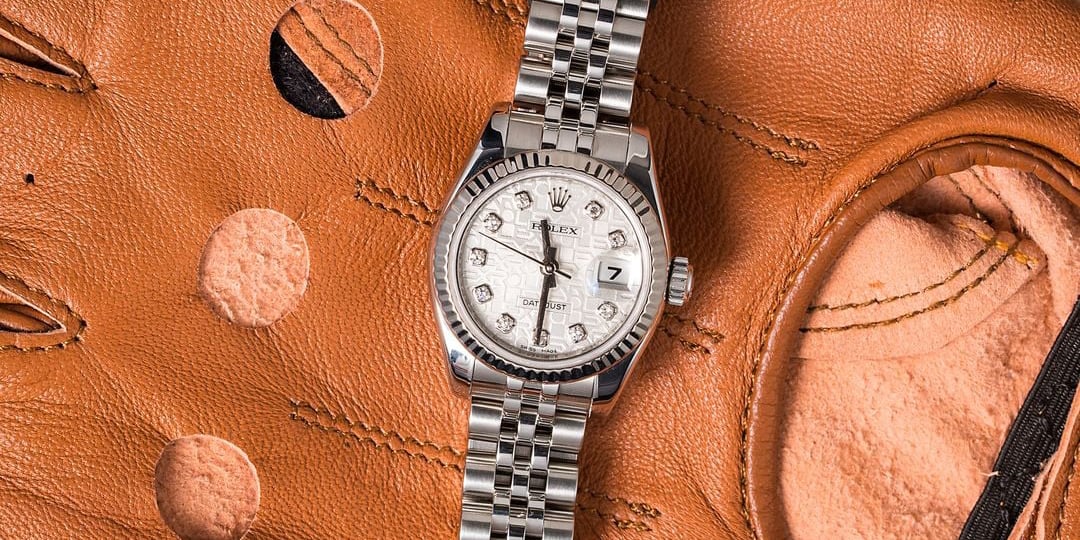 Rolex Ladies DateJust 179174 with Diamond Dial
Our first example is a classic — showcasing white gold and stainless steel that's outshined by the ten diamond hour markers on the face. We gravitated towards this example because the white, glimmering diamonds look stunning alongside the cool white gold and silver frame and face. The diamonds catch a glimmer of light and guide your eyes around that silver dial, up and around the classic curves of a DateJust with that striking Jubilee band. The diamonds add a bit of sparkle and a lot of class, but don't overpower the look whatsoever.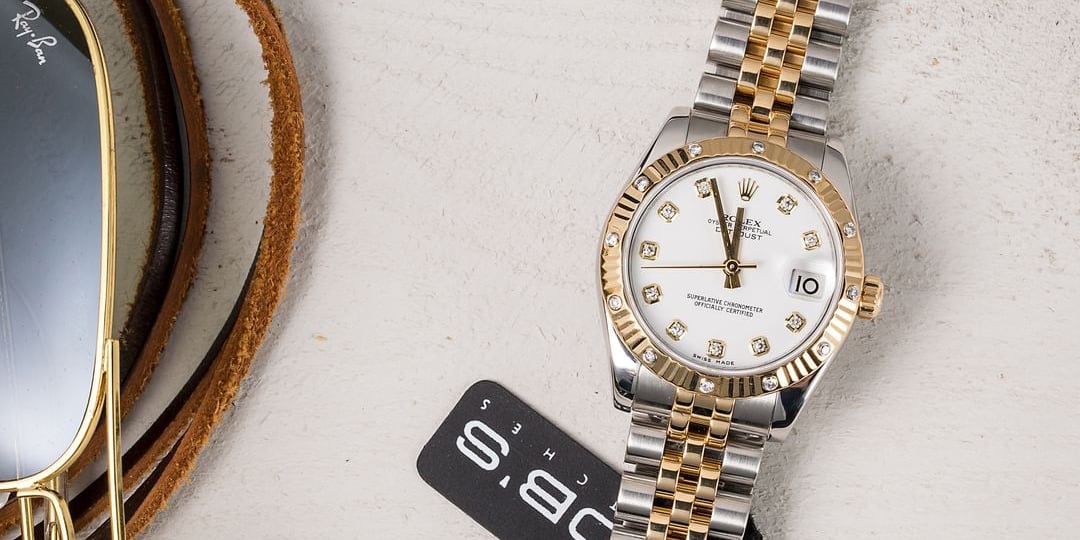 Rolex Ladies DateJust 178313 Diamond Dial and Case
This timepiece is a bit of a show stopper. At first, your gaze might drift towards the two-tone band and case, but soon your eyes move from that yellow 18k gold right to the shining diamonds that encompass the face and light up the dial. We even love how the diamonds on the dial are fastened with yellow gold, helping them pop against the milky-colored face. With two sets of diamonds, this watch has a much bolder look. But, having the diamonds spread out around the case also prevents the diamond and yellow gold combination from looking flashy.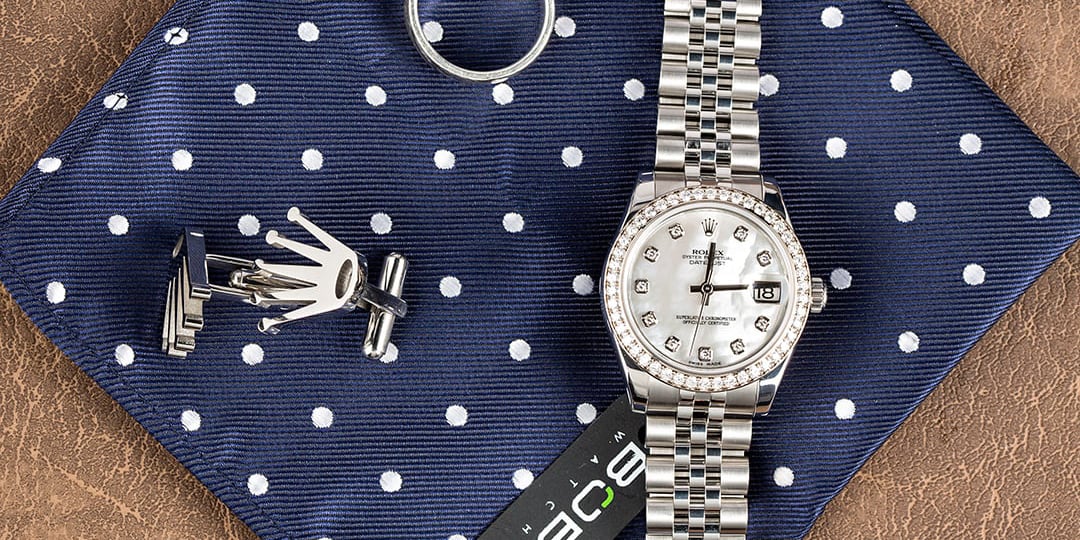 Rolex Ladies DateJust 178384 Mother of Pearl Dial and Diamond Case
Now, this Rolex is dazzling. Not only does this watch sit a bit bigger on the wrist, but the diamonds shine and draw your eye in from a mile away. We love how the diamonds are placed on top of a mother of pearl face — equally beautiful and organic, yet shimmering with different qualities. Around it, a circle of round diamonds encompasses the face — all of them lined up right against each other. This beautiful display is outstanding and prominent, yet, against the cool white gold and stainless bracelet, it feels far from overdone.
Curious to see what other stellar diamond Rolex watches we have in the vault? Browse our curated selection today to see what you'll fall in love with.