I absolutely love watching tennis and in particular, the legendary Roger Federer. He has turned this sport into an absolute art and has the finesse of a ballet dancer. Ultimately, that is why loyal fans travel in the droves to see him on every possible occasion. He also has many high profile sponsors who pay millions for him to promote their products, and one of these companies is the world's most prominent watch brand, Rolex.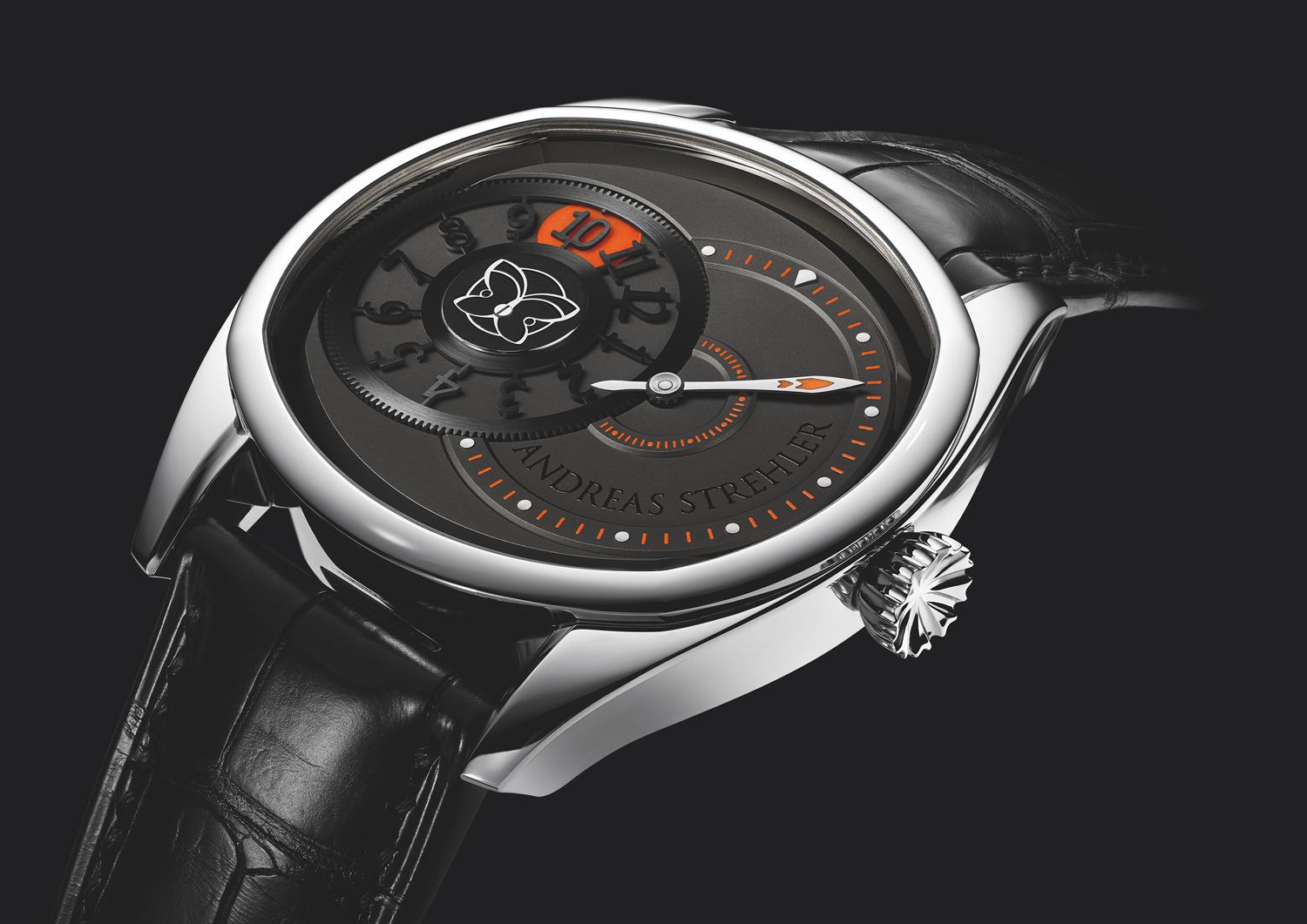 Disc Displays
At many events, Roger Federer can be seen sporting the phenomenal Rolex Sky-Dweller. I was fortunate enough to review the 18-karat white gold version of this amazing watch a few years ago, and was completely transfixed by its quality appearance. A dual time zone watch with an annual calendar complication, the Rolex Sky-Dweller is a classically styled timepiece with a complex and highly functional in-house movement.
Unlike any other model the company has produced, the Rolex Sky-Dweller displays the secondary time zone on an off-center rotating disc, rather than with the traditional method of using an additional hand. Another exquisite watch that uses this disc-display facility instead of the centrally-mounted hands format is the 'Time Shadow' by Andreas Strehler.
The Andreas Strehler Time Shadow
Anyone that appreciates fine horology will be familiar with the name Andreas Strehler. A few years ago he kindly sent me a book appropriately entitled, Engineer for the Brands Watchmaker for the Few. This really summarizes what this amazing atelier is all about. In his illustrious career, he has devised complicated movements for some of the world's finest watch brands like H. Moser & Cie., Harry Winston, Maîtres du Temps, and Maurice Lacroix. He is also involved in many projects with several other micro/independent brands. On a parallel level, he is also handcrafting his own meticulous creations, including the Time Shadow.
In a few months, my fifth book about independent watchmakers will be published featuring the Time Shadow. It truly is a remarkable timepiece and easily identifiable as one of Andreas Strehler's creations. With a stainless steel case measuring 41mm x 37.30 mm the watch exudes classical proportions. However, hours are displayed in a non-conventional format on a rotating disc, and minutes on an overlapping dial via a single hand.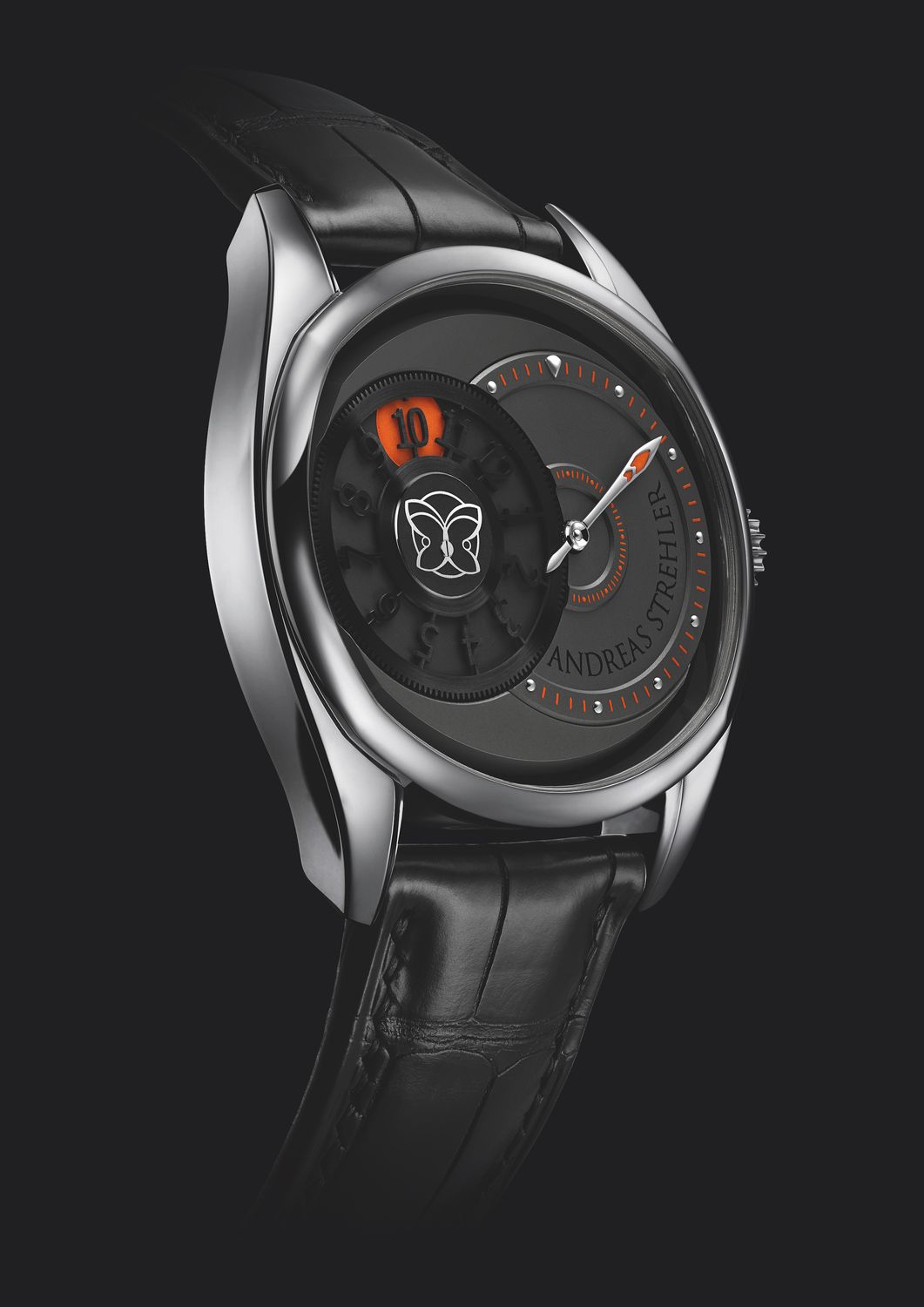 Similar but Very Different 
The Rolex Sky-Dweller uses traditional hands to display local time, while its off-center disc displays a secondary time zone. However, the Andreas Strehler Time Shadow only displays a single time zone, and does away with the hour hand entirely, using its disc display as the sole indicator for the hours of the day. This gives the timepiece a really distinctive modernistic appearance.
Beneath the refined façade lies a highly complicated, in-house, manual winding movement devised by Andreas Strehler. The 20-jewel calibre comprises 132 individual components and oscillates at a frequency 21'600 vibrations per hour. The manufacturer bevels/decorates this exquisite mechanism by hand, and is visibly showcased via the sapphire crystal exhibition case back. Even though the 'Time Shadow' only features hours and minutes it is still a remarkable piece of horological engineering.