Why we want to own watches plays a huge part in the watches that we want to own. There are those of us who chase status. Those of us who covet rarity. Those of us who want to belong to something bigger than ourselves. And then there are those of us, who just want something that makes them feel.
Inspiration can be found in the strangest, sometimes dullest of places. Case in point: I'm in love with the Hamilton Field Khaki 'Murph' edition. And I found it on the Hamilton website. Needless to say, I didn't enter that website expecting to have my mind blown.
That may seem like an overblown reaction to what is a pretty conservatively styled watch (by Hamilton no less), but I have been waiting for this watch to hit the market since it was first featured in Interstellar (my favourite film) way back in 2014.
The Hamilton Field Khaki 'Murph'
Now really this piece is an 'homage' rather than a replica of the watch given by Matthew McConaughey's character to his daughter Murph. But that slight departure doesn't diminish the aura of the design. I think because the watch plays such an important part in the film, and is owned by a character I find supremely compelling, its desirability outstrips anything I could have imagined from the brand.
I don't mean to hate on Hamilton, I'm just being honest. They make decent luxury watches that satisfy a certain segment of the market. I've owned several in my life – I still own two – and I worked on the brand when I was a watchmaker for the Swatch Group. I know them intimately. Rarely do they wow me.
The the 'Murph' is something different. Here we have an eminently wearable 42mm, stainless steel, automatic watch, with a 21,600vph operating speed, a ridiculously jacked-up 80-hour power reserve, water resistance to 100m, and a timeless dial that will make this subtle star a stalwart on your wrist for years to come.
And it's under $1,000 bucks.
The Hamilton Field Khaki Murph also has the 'club' factor. Being part of a group of people that understands and appreciates the same niche pastime is a pretty special feeling. The 'Murph' takes that potential further by crossing boundaries into the film world. Multi-industry appeal is a huge asset for a product's desirability and its collectibility.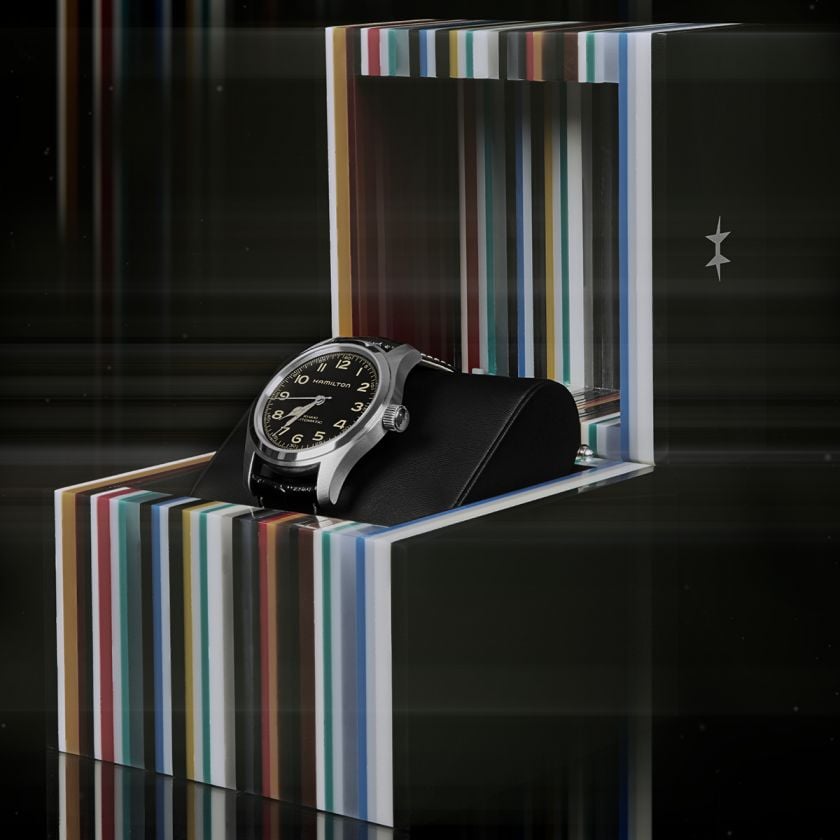 The Hamilton Field Khaki 'Murph' edition is not limited. However, the first 2,555 pieces will be delivered in a sweet, tesseract-inspired box.  The box wouldn't make or break my decision to purchase, but it will certainly encourage me to hot-foot it down to my nearest dealer and pick one up.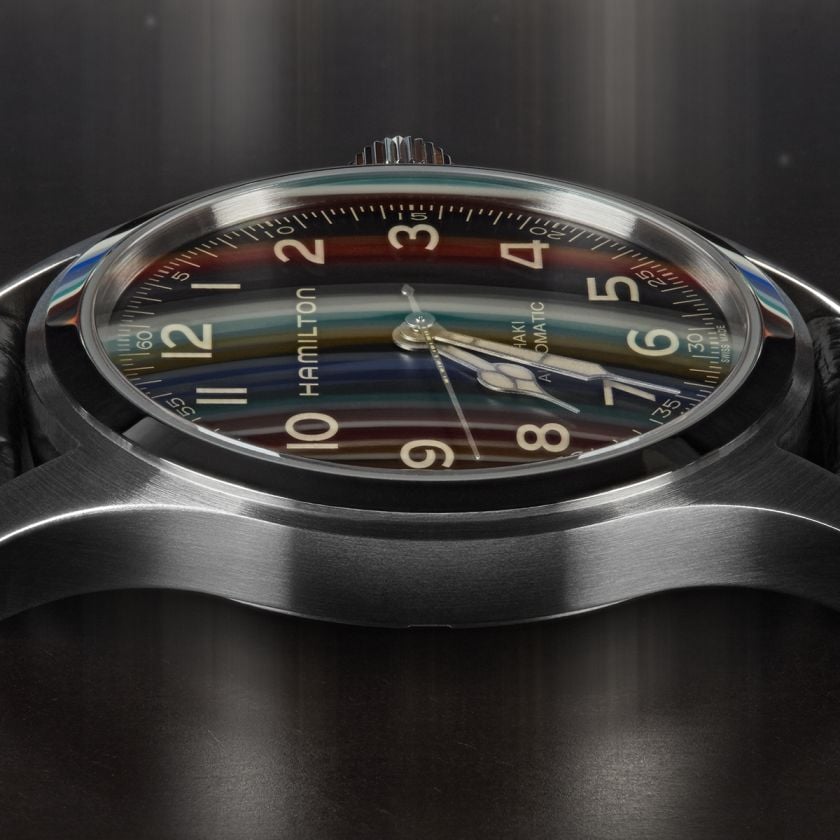 So what is it about this watch that makes it an homage rather than a replica? If you look very closely at the seconds hand in the above picture, you will see that it is decorated with a series of dots and dashes. Fittingly this is Morse Code for the word 'Eureka'.
Now if that's not spine-tinglingly cool then I don't know what is…
Did I need Hamilton to add something to differentiate this piece from the movie prop? Hell no. Do I appreciate it? Hell yes. Do I also like the way Hamilton have made the actual prop watches without the Morse Code 1,000 times more collectible? All I can say is bravo.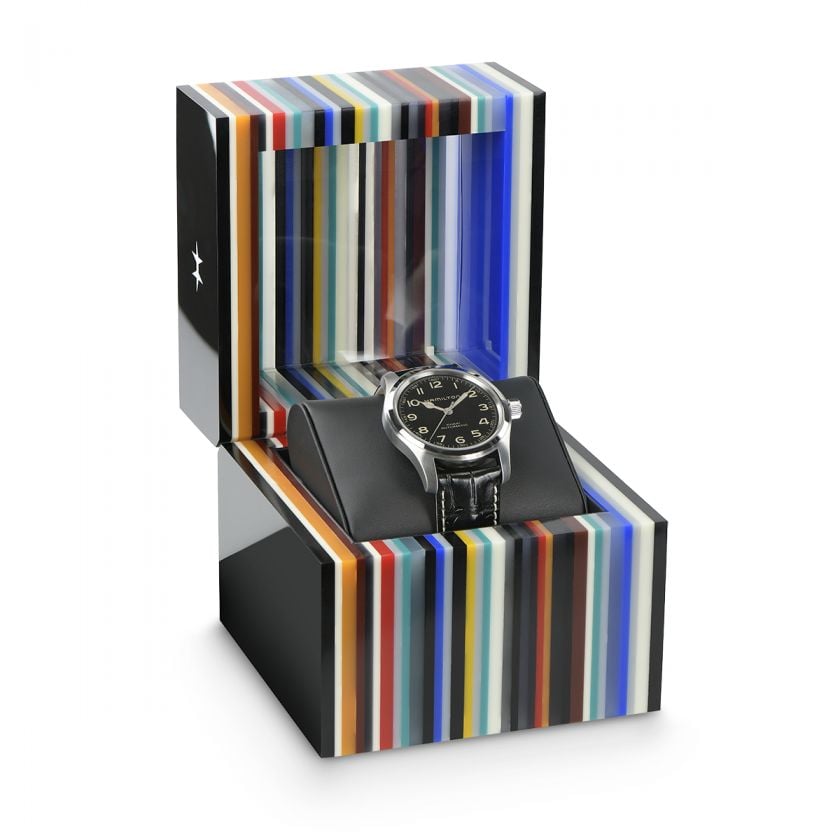 Hamilton have knocked this one out of the park. The build quality and value proposition for their watches is always there if you can look past their middle-of-the-road desirability and compare them to more expensive Swatch Group brands, but the emotion is so often lacking. Biased as I am, I am the intended audience. In fact, I probably couldn't be any more keyed in to this watch. Fans of watchmaking, of cinema, of Christopher Nolan films or specifically Interstellar will love this watch. It makes you feel part of something much, much bigger than yourself. And when faced with the majesty of time, what more could you possibly ask for? The cost of the Hamilton Field Khaki Murph is $995.