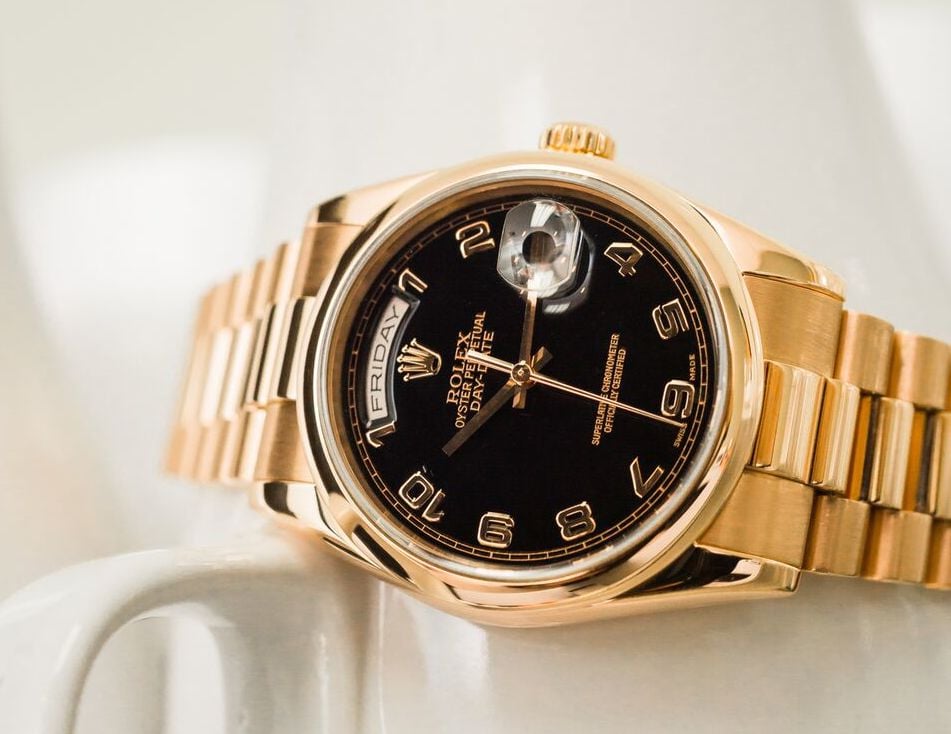 We love tracking and discovering new fashion icons wearing Rolex. In this photo from GQ online, fashion designer Philip Crangi is wearing a Rolex President in 18 karat gold, and we have to say it looks good on him. We also couldn't agree more with his quote, "Nothing looks better on a tanned, tattooed wrist than a big gold watch. So I've decided I absolutely can't live without a Rolex Day-Date 'President' in eighteen-karat gold with a black face." 
When thinking about what Rolex watch you'd like to add to your collection there are a number of things that might be running through your mind.  Features like date vs no date, does this watch come in gold, two-tone, or stainless steel.  How big is it, and will it look good on my wrist.  Your style and how you use your watch are important factors to consider when choosing a watch to purchase.
For those who are considering a Day-Date model, the choice will likely be an obvious one.  If you already know what you'd like to buy be sure to browse Bob's Wathes online section of pre-owned and vintage watches.  Each used watch has been certified authentic and ready for next day shipping.
For more Rolex news follow us on Twitter and Fan us on Facebook.