There is something special about the perpetual calendar complication. Its development takes time, and its execution is quite difficult to get right. Furthermore, for many years it was incredibly difficult to adjust, and allowing your watch to run down to the point at which it stopped, could have resulted in a very lengthy reset process indeed. The latest from German luxury watch brand Glashütte Original, however, does not suffer from the same problem. To celebrate the 20th anniversary of the Glashütte Original Senator Excellence Perpetual Calendar, there will be three new models that showcase the level of expertise possessed by the Swatch Group's German arm.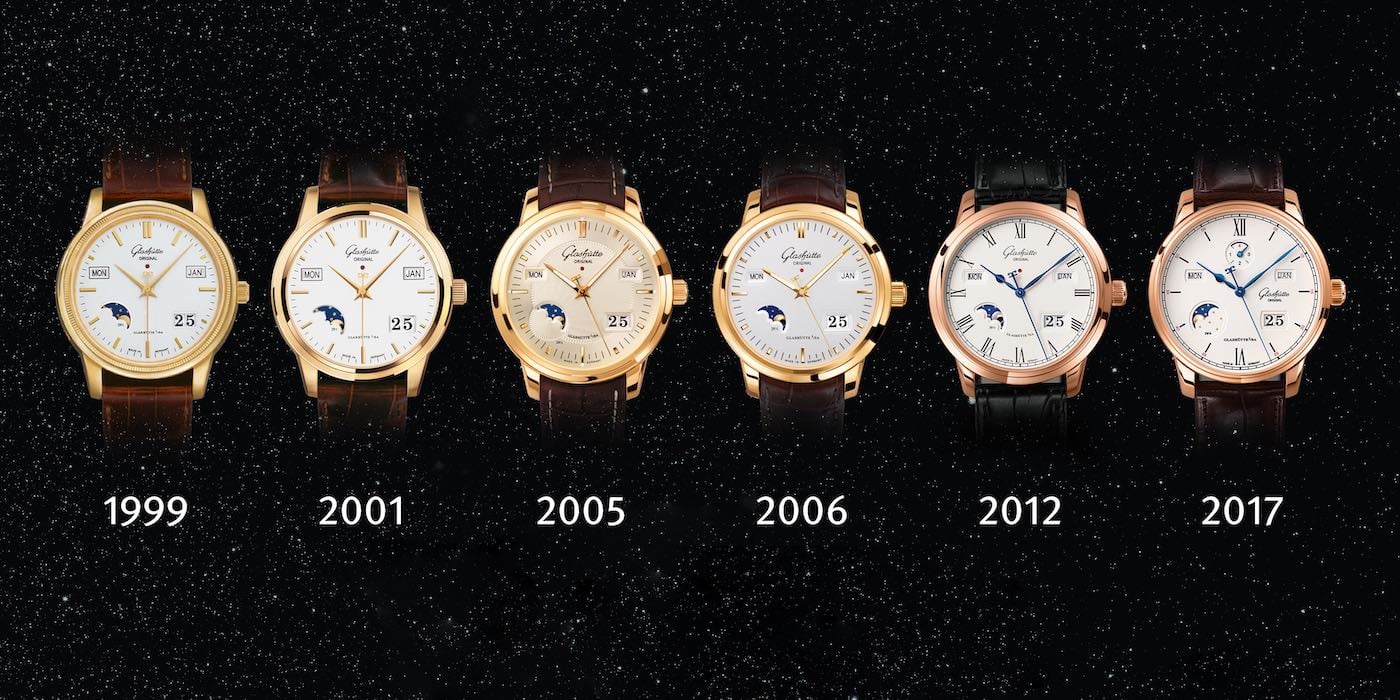 Glashütte Original Senator Excellence Perpetual Calendar
20 years ago when the Glashütte Original Senator Excellence Perpetual Calendar first appeared, it caused quite a stir. The layout by which to communicate all the information recorded by a perpetual calendar chosen by the Saxon manufacture was unusual. Rather than using sub-dials that tracked the days, months, and years in a circular fashion, Glashütte Original opted instead for windows, which resulted in an exceptionally clean display.
The result is a truly humble watch. At first glance, it appears to be doing very little such is the visual quietness of the dial. Appreciating exactly what the watch is up to behind the scenes is essential to appreciating this timepiece for the triumph it is.
The date is one of the most popular complications one could hope to find on a wristwatch. In fact, after the time itself, it's generally the first function added to proceedings. Normally, this would take the form of a simple date window (normally at three o'clock for legibility reasons). The main problem with this type of rudimentary date tracker is that it assumes every month has 31 days, meaning that the watch will need adjusting five times per year (four times for months with 30 days, and once for February, which either has 28 or 29 days depending on whether it is a normal, leap, or secular year).
An annual calendar displays the months also. This complication is able to compensate for the months that have either 30 or 31 days but will require manual correction once per year on the first of March, due to the mechanism's inability to deal with the varying length of February. A perpetual calendar not only solves this problem but is also able to track the four-year leap year cycle (displayed by the small dial beneath 12 o'clock).
This means that a perpetual calendar will be accurate until it hits a secular year – the name for the first year of a new century – that is not divisible by 400. Secular years should, in theory, be leap years, because the four year cycle always falls on the first year in a new century. However, to compensate for minor inaccuracies in our Gregorian calendar, every secular year not divisible by 400 (so 1700, 1800, 1900, 2100, 2200, 2300, and so on) acts as a normal year and contains only 28 days in February.
Caliber 36 handles this task flawlessly and offers excellent timekeeping thanks to its silicon hairspring. Thus the Saxon manufacturer has achieved its goal in honoring the earliest examples of this watch, by improving the stability and performance of the piece as a daily wear, as well as refining its design to bolster its credentials as a generational artifact. With a ridiculously generous 100-hour power reserve from a single mainspring in a single barrel, you could forgive Caliber 36 for being a slow-beat beast, but it still operates at a very respectable 28,800vph. Throw in 50-meter water resistance and the choice between a black or brown Louisiana alligator leather strap and this 42mm × 12.8mm ticker starts to becoming a seriously tempting proposition.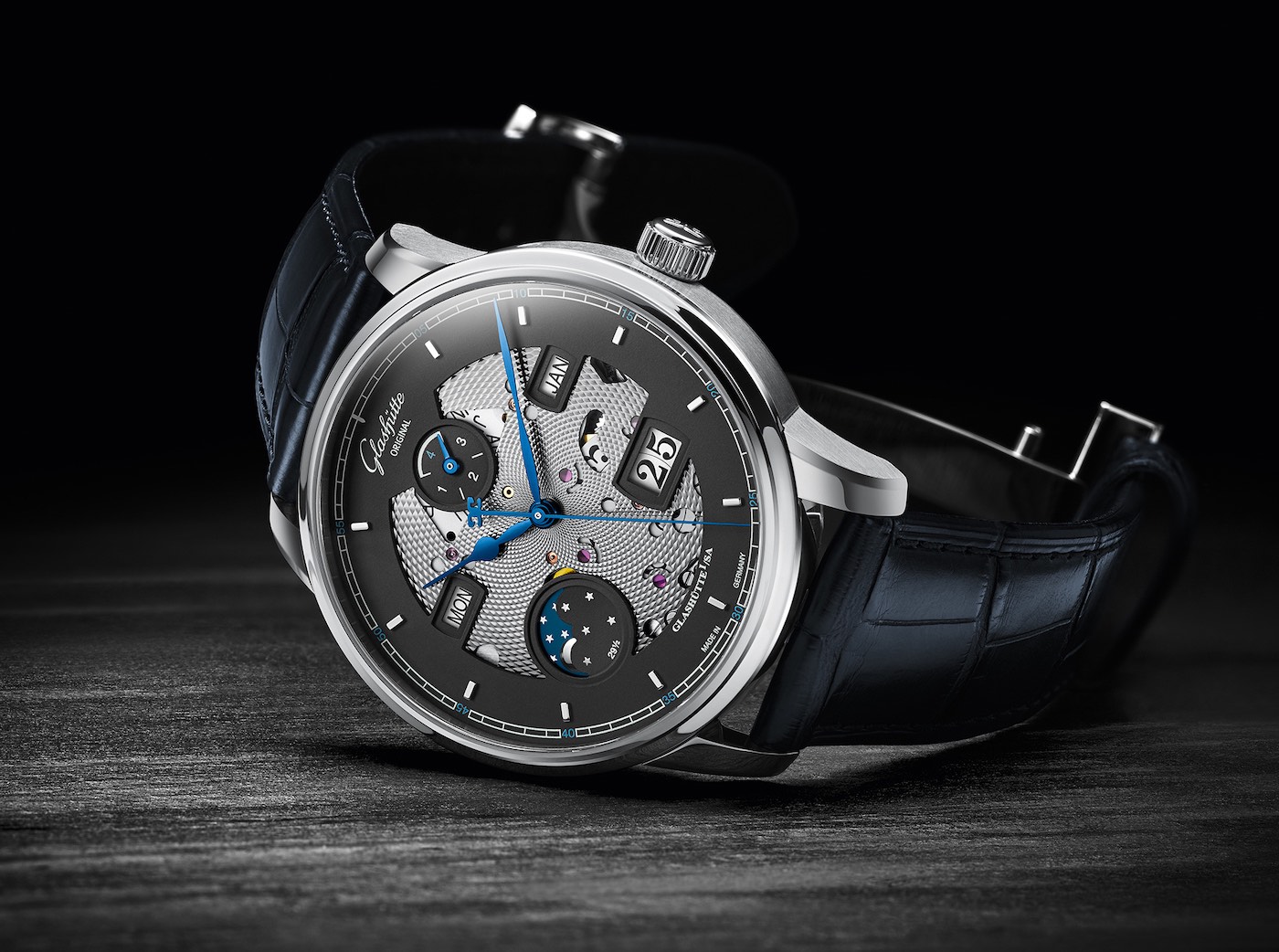 While I am not normally a huge lover of Glashütte Original watches, I am enjoying their recent output immensely. I fell in love with the recently-reviewed update to the Sixties collection, and find this iteration of the Glashütte Original Senator Excellence Perpetual Calendar to be a clean and timeless example of its kind. The windowed layout that made this watch stand out is what makes it so palatable to consider as a luxurious beater. Its versatility means it could be worn comfortably without fear of appearing too dressy or meretricious. 
Although there are only three variations available in this new range, there is actually quite a lot to choose from, given that Glashütte Original has been kind enough to offer a steel model, and to reserve the white gold for a skeletonized dial variant that smacks of overblown luxury in a way the red gold and steel versions do not. For me, this is another success in what is turning out to be a pretty strong year for Glashütte Original already. 
*All images courtesy of Glashütte Original